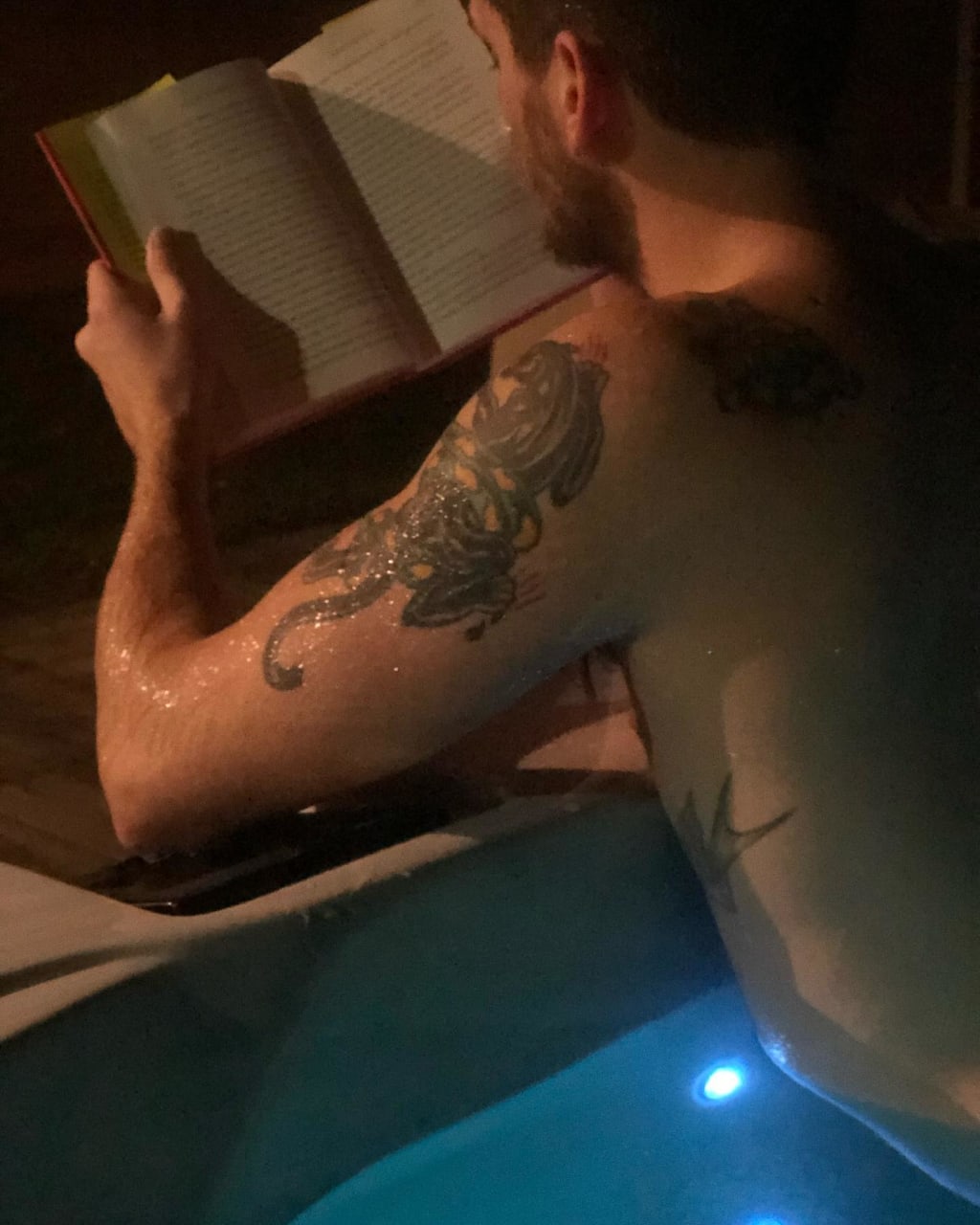 This year, a lot of novels came out. I didn't read most of them, I only read books I thought I would love. None of us has time to waste!
So while this isn't a list of the absolute best novels out there, it's a list of books that changed my life that I think could change yours, too. If any of them catch your eye, I've included links to purchase from an independent bookstore.
Listed in no particular order, here are the best novels I read in 2022:
Aesthetica
by Allie Rowbottom (Soho)
Buy "Aesthetica" by Allie Rowbottom
Anna, who became an Instagram influencer at the age of 17, reflects on her relationship with her former manager Jake, her plastic surgery and the role of social media in building particular representations of beauty and wellness, and her mother. She's about to get a novel procedure to erase her previous cosmetic surgery and age her skin as if it had never been altered at all. "Aesthetica" urges forward with thrilling writing and a perfectly paced plot while leaving the reader questioning their own relationships with family and media. Allie Rowbottom's debut needs to be made into a movie or at least a Netflix show!
Extreme Spring Break Championship '03
by Jonathan Blake Fostar (dream boy book club)
Buy "Extreme Spring Break Championship '03" by Jonathan Blake Fostar
Funny, relatable, and addicting -- you'll read "Extreme Spring Break Championship '03" in one sitting. Written as the diary entries of a pre-teen boy on a Spring Break trip to Florida with his family and best friend, the book explores the character's thoughts with a charming and intimate tone that will make you laugh, cringe, and smile. You have got to check out this book from an exciting new voice in fiction.
Anybody Home?
by Michael J. Seidlinger (CLASH Books)
Buy "Anybody Home" by Michael J. Seidlinger
What's more terrifying than a home invasion? Maybe the home invader describing the process of carefully planning and executing the act, and our own obsession with the sick details of unspeakable crimes. "I hope [the reader will] feel complicit in what's happening on the page, enough that they'll stop and assess why they can't help but keep turning the page, can't help but continue to read up on the latest crime, listen to the latest true crime podcast, and/or gravitate towards real-world horrors for their own entertainment," Michael J. Seidlinger told Jean Book Nerd. This book will grip you. It's a must-read for horror and thriller fans.
The Pink Hotel
by Liska Jacobs (MCD/Farrar, Straus & Giroux)
Buy "The Pink Hotel" by Liska Jacobs
"What's missing in the book is a fresh, revelatory target," wrote Molly Young in The New York Times, but I found that aimless, confused frustration to be central to the book. All the present-day anxieties overwhelm you reading "The Pink Hotel," from climate change and California wildfires to the wealth gap and materialism. Kit and Keith are on their honeymoon, which he spends trying to impress the hotel manager to score a job and she spends feeling ill-at-ease among the uber-rich and the hotel's staff alike -- all while Los Angeles is in flames and engulfed with protests. The world in the novel is complicated, but inside the hotel it's droned out by champagne fizz and the barks of small dogs. What object would Kit or the reader use as a target while checked in? All Kit could do was faint, then turn back towards what she'd decided was love. Subtle, tightly-written, and emblematic of its times, "The Pink Hotel" is sure to become a cult classic. You should definitely give it a read.
Young Mungo
by Douglas Stuart (Grove Press)
Buy "Young Mungo" by Douglas Stuart
So much of what I'm writing about is a reckoning with masculinity," Douglas Stuart told Adam Swanson in an interview for The Rumpus. "Young Mungo" explores the connections between 15-year-old Mungo and his Protestant Scottish family, the two elder man who take him on a camping trip far outside the city, and his Irish friend James. With vulnerable explorations of young queerness and unafraid depictions of usually unacknowledged violence, this book enabled me to cry deeply several times. Deeply moving -- I highly recommend.
Thrust
by Lidia Yuknavitch (Riverhead)
Buy "Thrust" by Lidia Yuknavitch
"It might be possible to change the stories we tell ourselves about who we are," Lidia Yuknavitch told The New York Times. In "Thrust," a spiral of stories and characters transform the ways the reader understands time and history, as well as their place in it. A series of objects hold each story differently, and the reader enters each scene rather than reads them. This book is an exciting room to sit inside of, experience, and depart with a fresh understanding of the real world. A powerful, important book that I highly recommend.
About the Creator
Hi! I'm a queer multimodal artist writing love poems in Seattle, one half of the art and poetry collective Eat Yr Manhood, and head curator of Stone Pacific Zine. Work in The Rumpus, Occulum, Peach Mag, dream boy book club, and others. :P
Reader insights
Be the first to share your insights about this piece.
Add your insights