Before I Go to Sleep - A Movie Review
I wasn't sure who to trust 'Before I Go to Sleep.'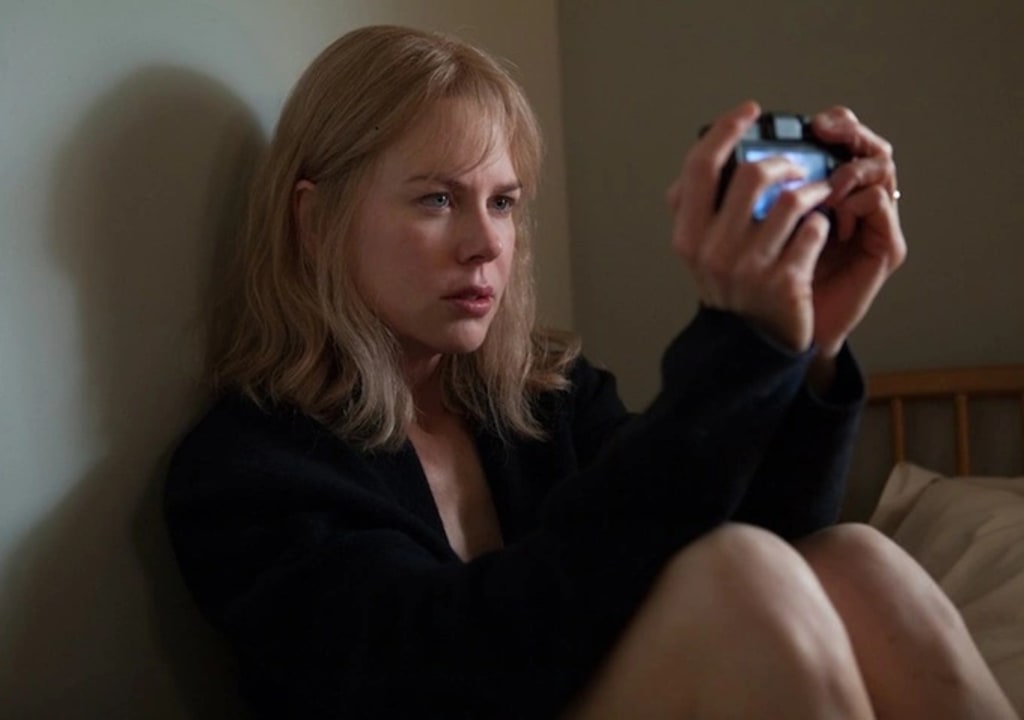 You mean, I am not going to remember any of this when I wake up tomorrow?
Based on the novel written by S.J. Watson, Before I Go to Sleep is a 2014 film. Due to an accident, a woman can't remember the day before when she wakes up in the morning. Struggling to adjust to this life, Christine learns of a horrifying truth that forces her to question the people around her.
Before I Got to Sleep keeps you guessing from moment to moment on who to trust and what is real. There are some issues that hinder the film's story. Horror knits at one's fears. How far are we willing to go to put the pieces together?
Nicole Kidman was absolutely incredible in her performance. In preparation, Kidman studied amnesiacs and watched a documentary about how to genuinely portray her character. Kidman's performance is the highlight of the film. Her facial expressions were studied well.
Despite her lack of memory, Christine refuses to give in. That's what I like about her. The fight that she endures is an example to anyone in her place to never back down.
I wasn't sure who to trust Before I Go to Sleep. First, let me say how astounding Colin Firth was in his performance. Having to tell Christina what has happened to her each morning takes a toll on Ben. However, pay close attention to his responses and behavior. As I said, this film is a test of who you trust.
I had some mixed opinions about Dr. Nasch (Mark Strong). He graciously helps Christina find her memory each day. Why wouldn't he go about the situation another way? Dr. Nasch's practices are questionable. Still, that means you need to pay attention to every detail.
That also goes for other characters in the ensemble. Christine meets with a friend (Anne-Marie Duff) whom she has not seen in a while. If the story went in a different direction, Claire could have helped Christine. But, she doesn't. Like most characters, they are not alarmed when they speak to Christine about her situation.
What if you woke up one morning with no memory? That's terrifying. To keep audiences in the confusion, Rowan Joffe filmed scenes in a scattered daze. We have to rely on Christine for information. When memories are triggered, the screen is tinted into red coloring. The camera never stayed in one place.
The idea of the story is intriguing, but the ending is mediocre. It ends too quickly. The story needed more time to examine angles in the story, particularly how it affects Christine. Some parts of Before I Go to Sleep were unrealistic. That was only to throw us off and boy did that work. Several of the situations are stretched for viewers' belief.
Watching it again, you can see the twist in how the story is set up. There are plot holes in the film that make you think, making you miss important clues in the story. Where are her parents? How long a time span has this happened? 14 years or a few months? That was a big distraction.
Before I Go to Sleep reminds me of an Alfred Hitchcock film. Its style is set up in his trademark fashion. Editing is crisp. The music is also mysterious.
This film may trigger viewers who have undergone physical violence. The flashbacks are a bit disturbing. Other than that, Before I Go to Sleep is a well-made psychological thriller.
Don't let that stop you from watching Before I Go to Sleep. It's an excellent thriller.
About the Creator
Writing has been my passion since I was 11 years old. I love creating stories from fiction, poetry, fanfiction. I enjoy writing movie reviews. I would love to become a creative writing teacher and leave the world inspiring minds.
Reader insights
Be the first to share your insights about this piece.
Add your insights