Battle lines have been drawn on 'The Bold and the Beautiful'
The Forresters, Spencers, and Logans have all chosen sides in the war for controlling Hope's heart.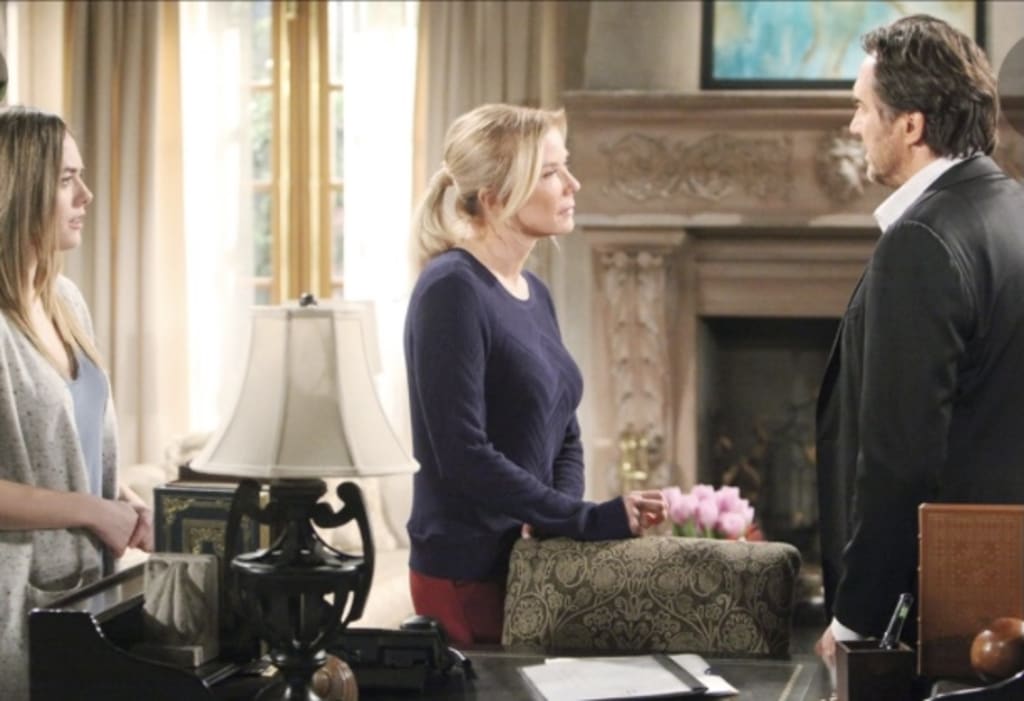 Thursday on The Bold and the Beautiful lines were drawn in the sand regarding Hope's future. Everyone has an opinion on who she should spend the rest of her life with. Viewers have been angry with Brooke for quite some time because she has become extremely controlling where her daughter is concerned. Her recent actions have only served to cause fans to dislike her even more. She s geared up for a battle and basically ordered Thomas to stay away from her daughter which is quite impossible.
Thomas and Hope work together at Forrester and are also co-parenting Douglas. They are going to be in each other's personal as well as professional lives. Brooke knows this but she even went so far as to insist on the outcome she desires which is a Lope reunion. Brooke told both Ridge and his son that Thomas will never win Hope's love. She was actually yelling with eyes blazing as if she can control what happens next. This is not Brooke's call to make but she will not listen to reason. Both her husband and stepson advised Brooke that Hope must make her own choice.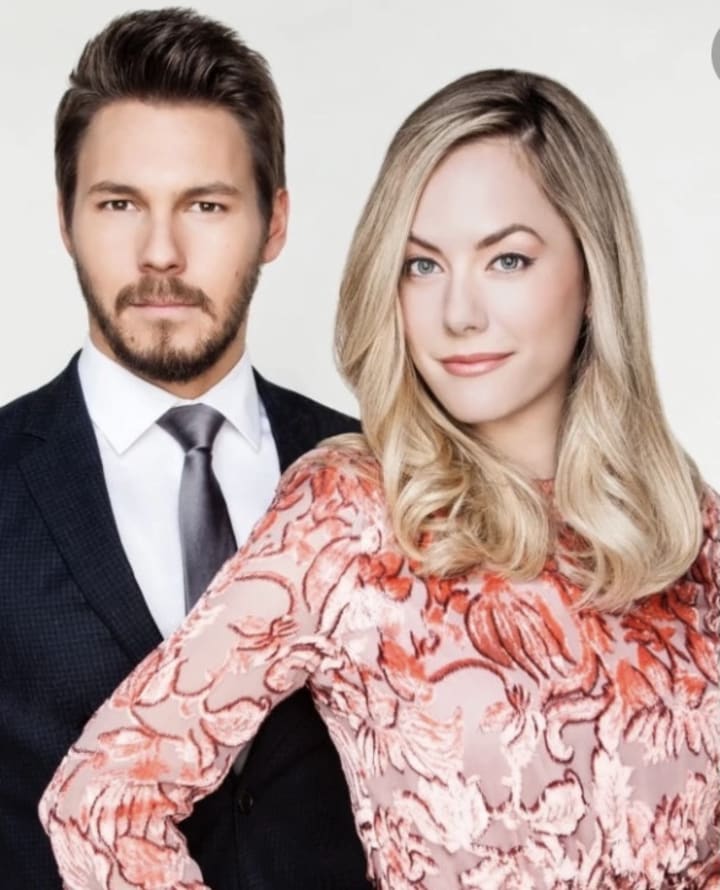 In spite of the fact that Liam has chosen Steffy over Hope time and time again, Brooke is insisting that her daughter should forgive him and save her marriage. Thomas admits that he loves Hope but says he will abide by her decision regarding her marriage. Ridge actually went to see his stepdaughter and pointed out how much his son had changed. Hope asked if Ridge were trying to sell her on Thomas and he said absolutely not. Meanwhile, Liam was discussing the situation with his brother when Brooke walked into the room.
She agrees with Wyatt that Liam needs a plan to keep Thomas far away from his wife. Liam wisely pointed out that this can no longer be about Thomas. Liam knows that if he goes in that direction it will only push Hope further away. This is why he is trying to tread carefully but Brooke wants him to fight for his marriage. Ridge has told his wife that Hope needs to make up her own mind and Brooke knows that this is true. Even so, Ridge desires to make his stepdaughter see how much Thomas has matured.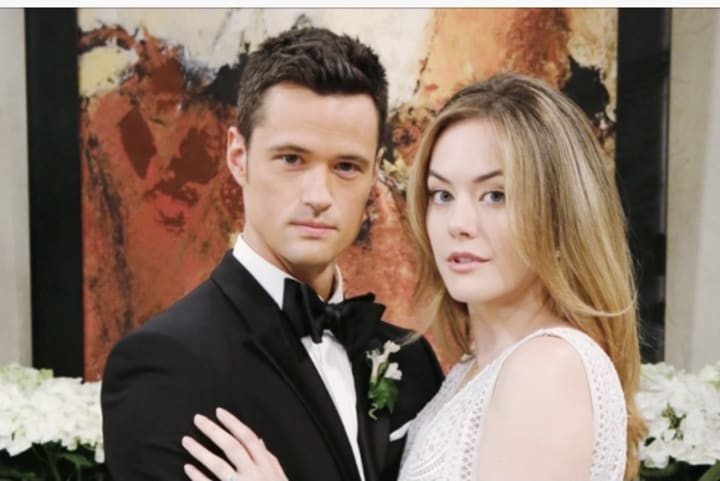 He believes his son is a better man than Liam but is not pushing the issue. Brooke is out of control and wants everyone to believe her stepson is still scheming to get Hope for himself. Many B&B viewers believe she will lose Ridge again because she keeps bashing his son. Wyatt and Brooke believe Liam needs a plan to win back his wife and Thomas just wants her to be happy. Right now it appears that Thomas is the only one thinking sanely. He has been honest and promised not to manipulate the mother of his son. He says he will abide by whatever decision she makes.
Hope is in the valley of decision and does not need all these voices in her ear. Brooke will be the main one trying to control her and force her to leave Thomas alone. This may backfire because spoilers are teasing that Thomas and Hope will indeed eventually get together. With all the scheming that everyone around her is doing it's a wonder that Hope can think straight. Wyatt is coaching Liam to win his wife back and Brooke is trying to force Liam to get Thomas out of the picture. Ridge is exalting his son's good qualities and Thomas is attempting to play nice.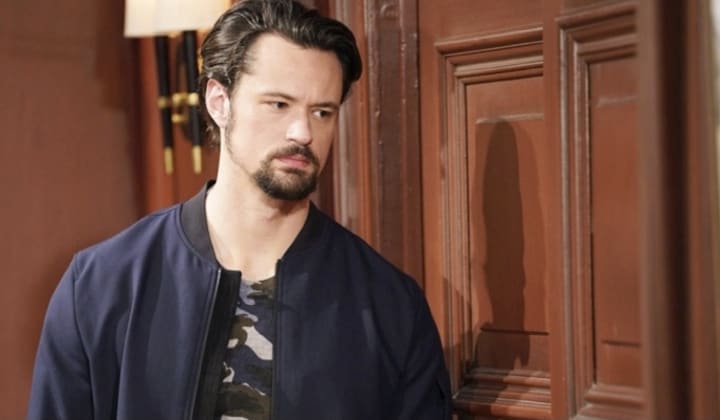 For once Bill Spencer's son is thinking clearly when he says he does not want to push his wife by badmouthing Thomas so this situation is getting pretty interesting. Those who enjoy The Bold and the Beautiful will be watching intently to see who Hope chooses and why sill o stay tuned. Eventually, there will be others interjecting their opinions into the situation and there will no doubt be more disagreement as to what Hope should do about her future.
tv
About the author
Cheryl is a poet, freelance writer, published author and former Newspaper columnist. She has degrees in Psycology and Biblical studies. She enjoys sharing natural cures, and Nostalgia related info. Tips are greatly appreciated.
Reader insights
Be the first to share your insights about this piece.
Add your insights