'Batman: Hush', Spoiler Free Review
How does Batman fair against this newly emerged villain?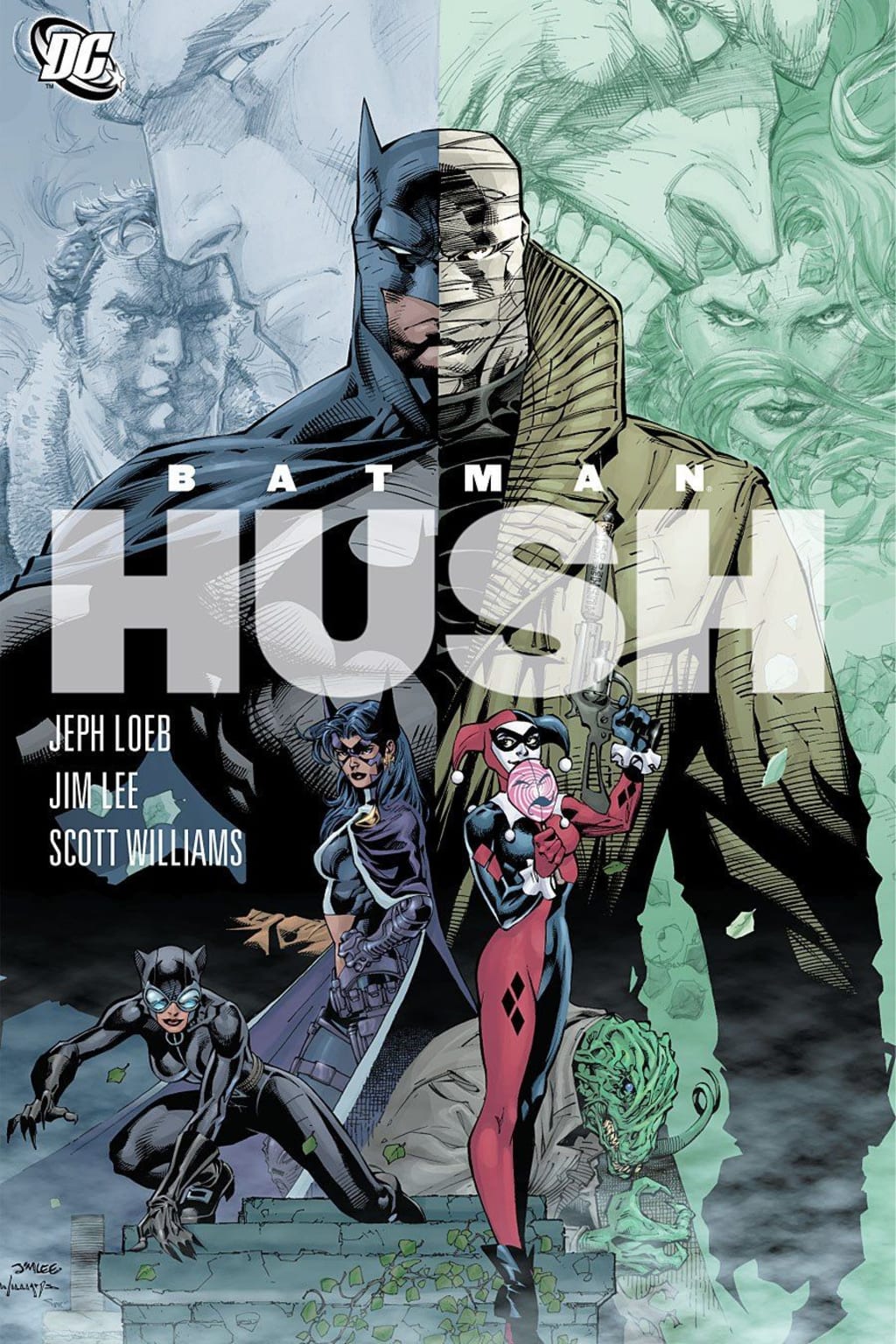 Batman: Hush is a 2019 direct-to-video animated superhero movie set in the DC universe. It is based on a comic story of the same name written by Jeph Loeb which began in December 2002 and concluded in November 2003. It is also currently the 13th feature-length animated film to be set in this DC Animated Movie Universe (DCAMU) which began with Justice League: War and until now ran all the way through to the Death of Superman and Reign of the Supermen. The film originally premiered on July 19 at the 2019 San Diego Comic-Con, arrived on digital download July 20 and will arrive on DVD & Blu Ray August 6th.
The basic premise of the film is that a new mysterious criminal appears, only known as Hush, who seems to have the sole intent on destroying Batman's life by recruiting a large number of his rogue's gallery to help him, and Batman's growing relationship with Catwoman is only complicating matters further.
Overall the film does follow the same basic plot line of the original comic with a few minor changes here and there such as swapping out certain characters for others in order to comfortably place itself better into the current animated universe. However, it does change a big aspect of the story, later on, most likely in order to subvert viewer expectations who already know how the story plays out. Certain key scenes in the comic are also omitted most likely because it just simply doesn't fit with what has already been established in this universe. But this will be discussed further in my spoiler review.
The animated and art style adheres to what's already come before in this series with no major or significant changes say for a couple of changes in costume. The character design of the titular Hush is also ripped straight out of the comic with great voice work from Geoffrey Arend. Jason O'Mara and Sean Maher also return as Batman and Nightwing respectively.
Character motivations are for the most part portrayed rather well but would have no doubt been benefitted by a few extra scenes in order to make the eventual payoff mean a little more. However, this is a common problem when attempting to adapt comic book arcs; when cramming 12 issues into an hour and twenty-minute film, some things are going to have to fall by the wayside. Nevertheless, the intensity in certain scenes can still be felt well, especially with Batman's confrontation with the Joker and his speech at the end of the film. Even though it's been done before and better.
There are also some surprisingly funny moments in the film, particularly a scene concerning Damian Wayne, as well as some adult jokes that a younger audience most likely won't notice. However, this isn't suitable for all audiences, as there as several instances of swearing spread throughout the film by a number of characters.
There are several references to previous films in the series such as Son of Batman and Reign of the Supermen as well as possible setups for future projects down the road, although considering DC's upcoming projects of Wonderwoman: Bloodlines and Superman: Man of Tomorrow, I'd say these potential setups are unrelated.
This outing in the DCAMU shows that it is possible for the animators to tackle some larger stories with a wide range of characters without having to split it into multiple films, and although the amount of characters has been lowered from the initial comic, there's still enough to show the scope of Hush's plan. This could lead DC to showcase other similar stories that deal with many of Batman's villains such as Batman Eternal and The Long Halloween. Batman: Hush is a good overall feature film and adaption for any fans of the original comic along with a few changes thrown in to try and keep things fresh so that all viewers are experiencing something new. Although how the viewers take these changes could determine how they judge the film.
The film is available now for digital download and will be released on DVD, Blu Ray and 4K August 6.