Barry Season 4 Review
Season 4 of 'Barry' is a gripping finale filled with twists and emotional depth.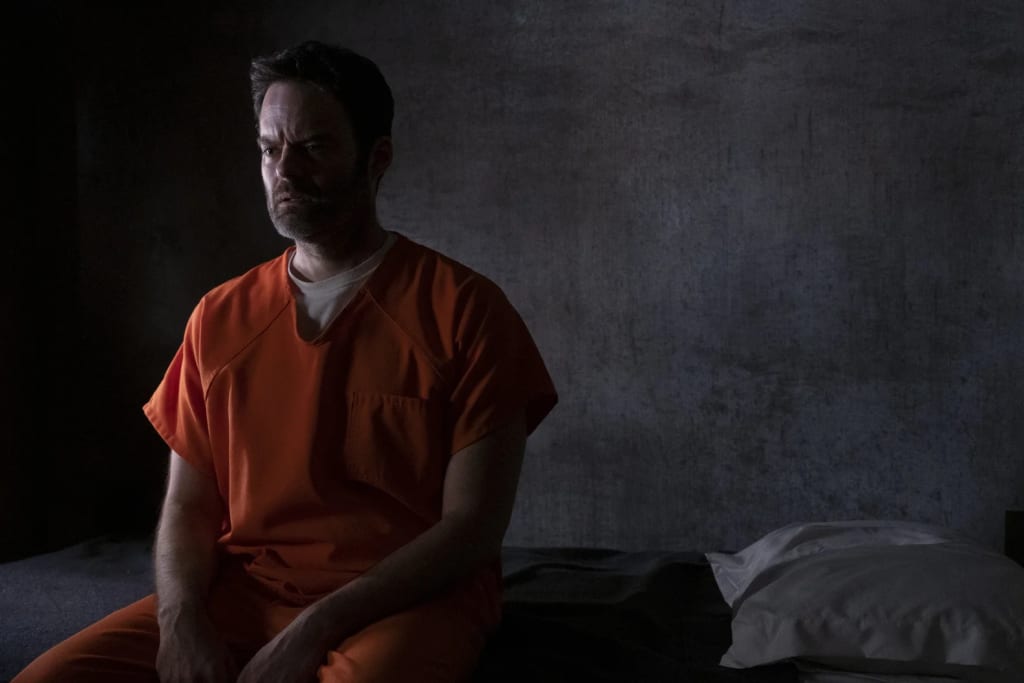 Here's where we find out if you deserve redemption.
Season 4 of Barry aired on HBO in 2023. After he is framed for the murder of Gene Cousinou's girlfriend, Barry is sent to prison. As each character navigates difficult consequences based on critical decisions, the question arises if redemption is savory for everyone.
I am still reeling from the finale of Barry, not just from the climatic conclusion but also that this show is finished for good. Season 4 of Barry is a gripping finale filled with twists and emotional depth. A complex show with a dark nature some elements in season 4 didn't work such as pacing issues, missed potential, and an ambiguous open-ending.
Bill Hader is an extraordinary actor. Channeling excellent dramatic chops, he startled me with his transition from a lighthearted being into a menacing intense demeanor. Only Hader knew how to occupy this role. Grappling with the consequences of his past actions while attempting to forge a new path, is Barry redeemable?
The entire cast in Barry is impressive. Sarah Goldberg is an incredible actress. Sally Reed has always been a tough character to analyze due to her past and behavior toward Barry. Goldberg understood her character's broken journey down to the last beat. In my opinion, Sally's outcome is a powerful moment.
In some ways, this felt like Noho Hank's season rather than Barry's. Anthony Carrigan is the standout of season 4. He also has a notable and unexpected transition driven excellently by Carrigan.
Every character is intricate, like Fuches, played splendidly by Stephen Root. Fuches undergoes the most nuanced transition out of anyone. As for Henry Winkler, his performance was memorable as Gene Cousineau who navigates the ups and downs of his personal struggles.
Each episode of season 4 was directed by Bill Hader. Hader is an exceptional director finding unique abilities to capture the essence of each scene. His camera work and cinematography are top-notch, weaving brilliant edits as well as comedy and drama.
The sound design and music selection enhance the show's tense atmosphere, adding depth to pivotal moments. Anything that Hader directs in the future, I am totally here for!
Barry is an intense series. The finale is one emotional rollercoaster. I sat forward for each episode. Thankfully, this series knows how to do comedy. The comedy alleviates us from the show's darkest moments. Hader's comedic delivery, clever writing, and genius funny background moments are timed well.
Season 4 had its issues, notably with the pacing and the story setup. I thought it would take place in prison the whole season. The time jump plotline was thin and some characters didn't garner much focus, destroying critical potential for what season 4 was leading up to.
The finale is not what I expected, but that's for the better. It's unique and different compared to other finales, delivering shocking moments and unpredictability.
I am still deciphering if the conclusion to Barry is the right ending. After spending most of the night thinking about it, the conclusion plays so well to the atmosphere of the show. As quoted from season 1, Barry is all about the unexpected. Its open-ending leaves several theories for fans to discuss in this show's complex nature.
As my head flooded with everything that happened in the finale, I realized that Barry is over for good now. Sunday nights are going to be so different. I am going to miss laughing, gripping my computer screen, and gasping at twists. Barry is a brilliant HBO show to binge if you are looking for something new. There is no other show like this.
About the Creator
Writing has been my passion since I was 11 years old. I love creating stories from fiction, poetry, fanfiction. I enjoy writing movie reviews. I would love to become a creative writing teacher and leave the world inspiring minds.
Reader insights
Be the first to share your insights about this piece.
Add your insights