Barry Season 3 Episode 5 'Crazytimesh*tshow' Review
As the name claims, this is a crazy episode.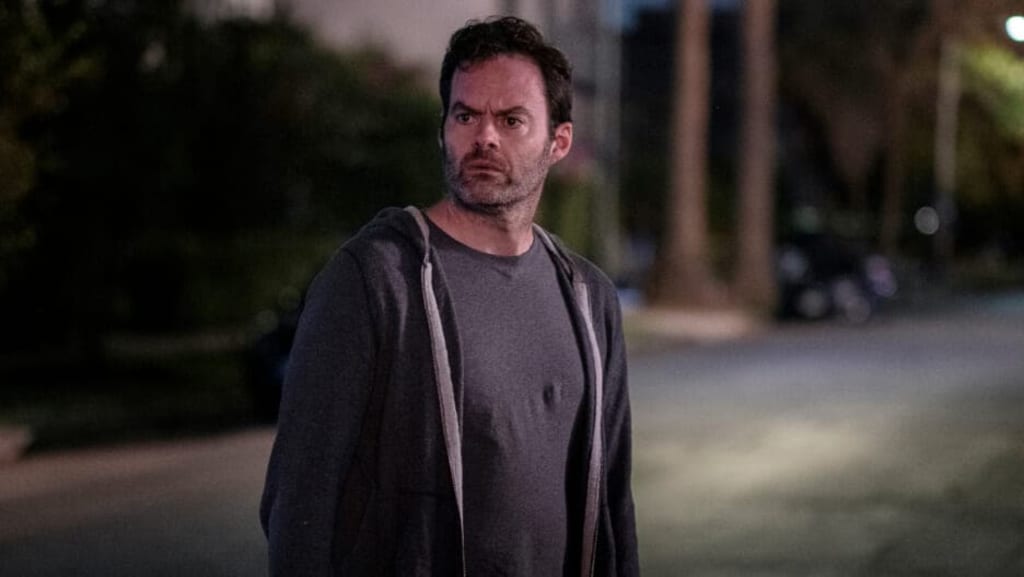 What, did I say something crazy? Utter chaos is going on right now.
Crazytimesh*tshow has a lot going on for all the characters. While Sally gets the worst news about her dream show, Gene is scoring new hits with the television world. As for Hank, the Bolivians have taken over his men.
As the name claims, this is a crazy episode. The drama is just picking up now. With only three episodes to go in season 3, all of the characters will experience either their dreams or their very worst nightmare. Most likely nightmares.
Sadly, Sally's show has been canceled due to low ratings - only after a day! It's hard not to feel bad for her. This has been her dream her entire life. Sarah Goldberg's raw performance is dictated well.
The way she delivers the line, 'If I could tell this story, then maybe my life might matter..." was utterly heartbreaking. It was another moment that cemented Sally's true demeanor.
Remember the deep conversation that Barry and Sally have in episode 4 of season 2? It was the first time we saw Sally's true colors in an emotional scene. In some ways, this scene is replicated in the climax of this episode, but with very different behavior from Barry.
Barry has gone off the deep end. In contrast to season 2 where he knew how to comfort Sally, albeit a little awkward, he manifests this scary behavior as he suggests what he could do as revenge for Sally.
Okay, Bill Hader is good at comedic timing but also mixing it with subtle psychotic behavior. This season is making audiences realize how Barry is not someone who we should connect with.
Fuches is still going about with his evil master plan. Remember, Taylor from the first season? Now, Fuches has gone to Taylor's remaining relatives to get revenge on Barry. Oh, Barry is in a predicament.
This episode has a lot of surprises. Since the acting class ended, the classmates have been written out of the story. Except, we get cameos by Jermaine and Nick (Darrell Britt-Gibson and Rightor Doyle). I was so excited to see them! I do hope we get more little cameos like this.
One minor character that only appeared in an important flashback in season 2, now has a role. Albert (James Hiroyuki-Liao), Barry's military buddy (whom Barry calls his best friend, by the way) is a police officer. Now, this is an interaction that I want to see with Barry.
Now that all these past characters are returning to haunt Barry, I hope that Chris Lucado is mentioned again. He was an essential character in season 1 who has been forgotten.
Gene Cousineau is making a comeback in his career and also with the people that whom he wasn't on good terms. His storyline is getting very interesting. Did Barry actually make it up to him?
It is war for Hank and Cristobol's relationship. Hank and his men cannot catch a break. I liked the little scene where Barry goes to Hank and Cristobol for relationship advice. This show knows how to do comedy, even to the most subtle touch.
Adam Berg did a great job conducting all the scenes - most notable the Cousineau's dinner scene and Barry and Sally's interaction. Relationships are a core theme this season. One of my favorite aspects of this show is how it attracts viewers. There's never a dull moment in any of these episodes.
This episode was excellent. Again, I wish these episodes could be longer. I am waiting on the edge of my seat for next Sunday's episode.
review
About the author
Writing has been my passion since I was 11 years old. I love creating stories from fiction, poetry, fanfiction. I enjoy writing movie reviews. I would love to become a creative writing teacher and leave the world inspiring minds.
Reader insights
Be the first to share your insights about this piece.
Add your insights