Andrew Garfield Brings Stage To Screen With 'tick, tick…Boom!'
Check It Out!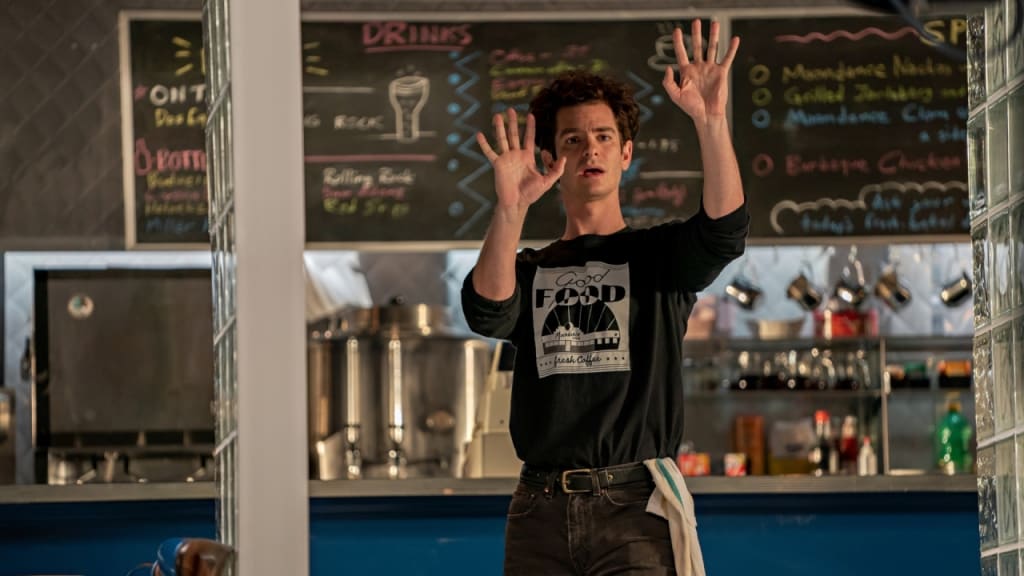 Andrew Garfield has traded in his Spider-Man suit for one of a struggling musical writer. The musical tick, tick…BOOM! was adapted to film by director Lin Manuel Miranda, screenwriter Steven Levenson, and choreographer Ryan Heffington. tick, tick…BOOM! was released in select theaters on November 12 and was released on Netflix to all audiences on November 19. Since then, it has been taking the internet by storm as fans of musicals, Andrew Garfield, and Lin Manuel Miranda devour the hottest musical movie today.
The story of tick, tick…BOOM! is semi-autobiographical about the late Jonathan Larson, the composer for the musical Rent, and his struggles with balancing work and his love of writing. The story is set in 1990 during Jonathan Larson's milestone 30th birthday and is set against the backdrop of the AIDS epidemic.
RELATED: 'Spider-Man: No Way Home' Trailer Breakdown
The musical stars The Amazing Spider-Man lead, Tony-award winner, and Oscar nominee Andrew Garfield as Jonathan Larson. Alexandra Shipp plays Larson's girlfriend, Susan. Tony nominee Robin de Jesús plays Larson's best friend, Michael. Vanessa Hudgens plays Karessa. Bradley Whitford plays Larson's idol, Stephen Sondheim. The film adaption also brings a new character to the stage with Joshua Henry playing Roger. Along with these characters, the film also stars Mj Rodriguez, Judith Light, and Tariq Trotter.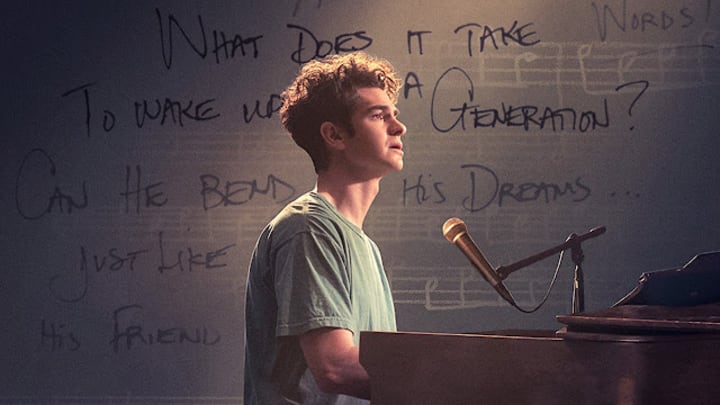 Hamilton and In the Height's Lin Manuel Miranda is directing tick, tick…BOOM! alongside producers Ron Howard, Brian Grazer, and Julie Oh. Steven Levenson, who is writing the screenplay, is the executive producer. Jonathan Larson's real-life sister Julie Larson is also an executive producer along with Celia Costas.
The video below was a tweet that NeflixFilm put out on the day of tick, tick…BOOM! 's premiere on November 10 at the 2021 AFI Fest. The caption reads:
tick, tick…BOOM! is a musical written originally by Jonathan Larson himself. Larson started to perform the musical as a solo work in September 1990 on Off-Off-Broadway in a workshop on Second Stage Theater. The original musical was titled Boho Days, but was later revised by Larson to tick, tick…BOOM! Larson performed this musical several times throughout the early 90s, all at theater workshops and small theater festivals. At the time, the musical was considered a rock monologue, a relatively new musical style in its day. During this time, Jonathan Larson also wrote the hit musical Rent (while it was performing at the New York Theatre Workshop), which was noticed by producer Jeffery Seller who eventually brought Rent to Broadway.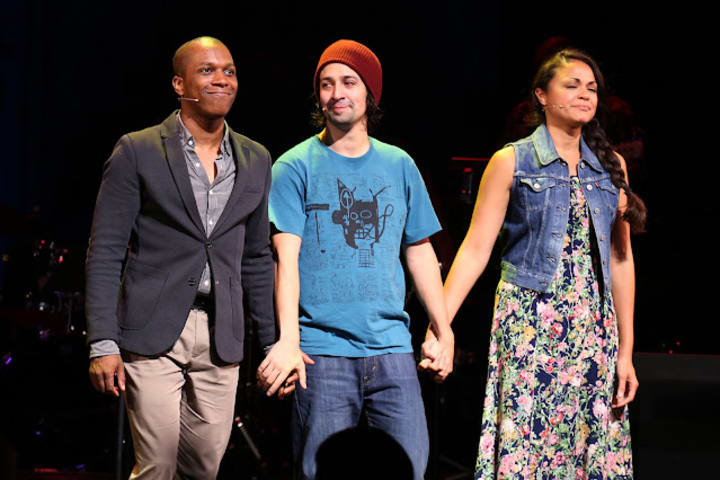 Larson died in January 1996, the day of the Off-Broadway preview performance for Rent. If it wasn't for playwright David Auburn, the play might not have gone on to become the sensation it is today. David Auburn took tick, tick…BOOM! and revised and revamped it as a three-actor piece for Off-Broadway which premiered in 2001. In addition to an Off-Broadway showing, tick, tick…BOOM! has also been seen on Off West End, West End, an American national tour, and two off-Broadway revivals. The most recent of which was in 2016. In 2014, Lin Manuel Miranda portrayed Jonathan Larson in the musical at City Center for an Encores! Off-Center production. This made it extra special when he came back to produce and direct the cinematic version of the musical.
The musical itself boasts many beautiful songs, several of which are heavily based on Stephen Sondheim's famous songs from West Side Story and Sunday in the Park with George, just to name a few. This is definitely a nod to the fact that Larson idolized Sondheim and his work.
The fluid choreography and dance numbers, Andrew Garfield's acting with Alexandra Shipp, and the story of tick, tick…BOOM! has audiences captivated, especially those audiences that the story rings so true for. The artists and the dreamers are forced to work jobs they don't care about because they can't follow their passion for various reasons. So many of those people are like Larson, reaching their 30th birthday and feeling like they are stuck and haven't accomplished anything. The struggle of an artist trying to make it is real, and added to the fact that Larson wrote the play based on his own experiences makes the musical just as real.
See tick, tick…BOOM! the musical that is making the world buzz with excitement on Netflix now!
READ NEXT: The REAL Link Between Superman And The Eternals
Written By Elizabeth Dresdow
Source(s): Wikipedia, Playbill
Syndicated From Culture Slate