An Imperfect Murder - A Movie Review
'An Imperfect Murder' was not what I expected it to be.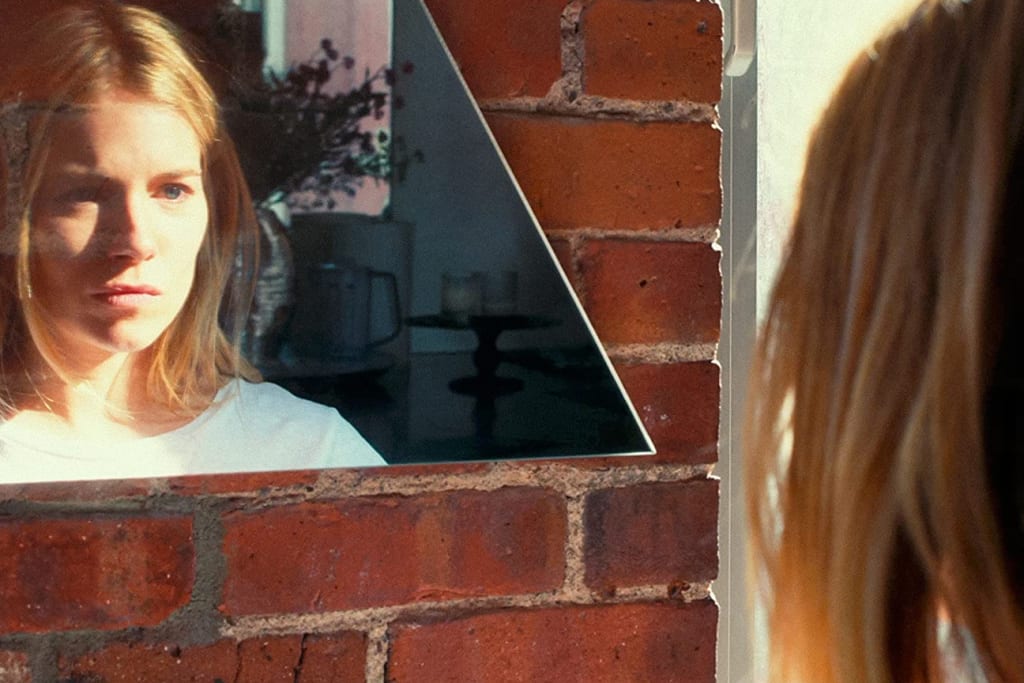 Life is all about making the right choices. Don't do anything you may regret.
An Imperfect Murder is a 2017 film. Hoping to keep the murder of her husband a secret, Vera learns how the past can come back to haunt you. As she carries on through the usual day to day activity, a detective arrives in her home.
I am still not sure what to think about this film. While the release date says that it came out in 2017, apparently it was not released to Video OnDemand until October 2020. An Imperfect Murder was not what I expected it to be. Most viewers have had very negative feelings about it. In my opinion, I think the film deserves more attention.
Following the life of Vera Lockman, most of the film pays heed to her. Trying to clear away a murder, that's not all the troubles in Vera's life. She is questioned about her mental health. Admitting to deep thoughts, the wheels are always turning in Vera's mind.
I thought Sienna Miller did an excellent job, responding with genuine emotions and reactions. Her interactions with specific characters are done very well, specifically with Arthur (Charles Grodin). I did find one moment out of character when the detective arrives at her house. She could have been more on-guard.
Other credits that try to make this a concise plot are Alec Baldwin, Charles Grodin, Colleen Camp, Oliver Grant, John Buffalo Mailer, Nick Matthews, and Steven Prescod. Each time a new character is introduced, the plot changes. One of the best performances goes out to Charles Grodin. He performed a man with Alzheimer's disease very well.
Films don't embody just one story. An Imperfect Murder has several complex subplots. But which story is it trying to focus on? Alzheimer's Disease becomes the main focus talking about how it affects a family and how you can learn to live with it.
Because of the title, I and most viewers were thinking that the movie's entire plot would focus on this murder. Titles are misconceiving. Originally, the film was supposed to have a different title entirely which still didn't feel relevant to the film.
The editing feels sloppy. Most scenes serve what Vera is thinking about, cutting too many times to a fight. There are one too many close-ups on an essential object. Because this object is significant to the murder case, filmmakers make sure audiences don't forget.
As for the lighting, during one scene, the room dimmed until it would brighten back up. That happens more than once. It was distracting in the midst of important dialogue.
I was not so fond of some of the music choices. While I do like classical music, it is used excessively, drowning out the dialogue. It became annoying to listen to.
The film is hard to follow. Because of the way it is narrated it makes me wonder if this is all a story happening inside Vera's mind. At only 71-minutes, it's hard to determine whether the film needs to be longer or not. James Toback had an interesting concept in mind but I think he should have aimed for a more concise story.
I would not call An Imperfect Murder a bad film. It made me think. There is a lot of meaning behind it. Before listening to others' harsh reviews, give it a chance. The reason why audiences were disappointed was that they thought it would be all about a murder.
Check out An Imperfect Murder and see what you think. You never know, you may develop your own theories about what it all means.
review
About the author
Writing has been my passion since I was 11 years old. I love creating stories from fiction, poetry, fanfiction. I enjoy writing movie reviews. I would love to become a creative writing teacher and leave the world inspiring minds.
Reader insights
Be the first to share your insights about this piece.
Add your insights