American Mythology Monsters II #1
American Mythology Productions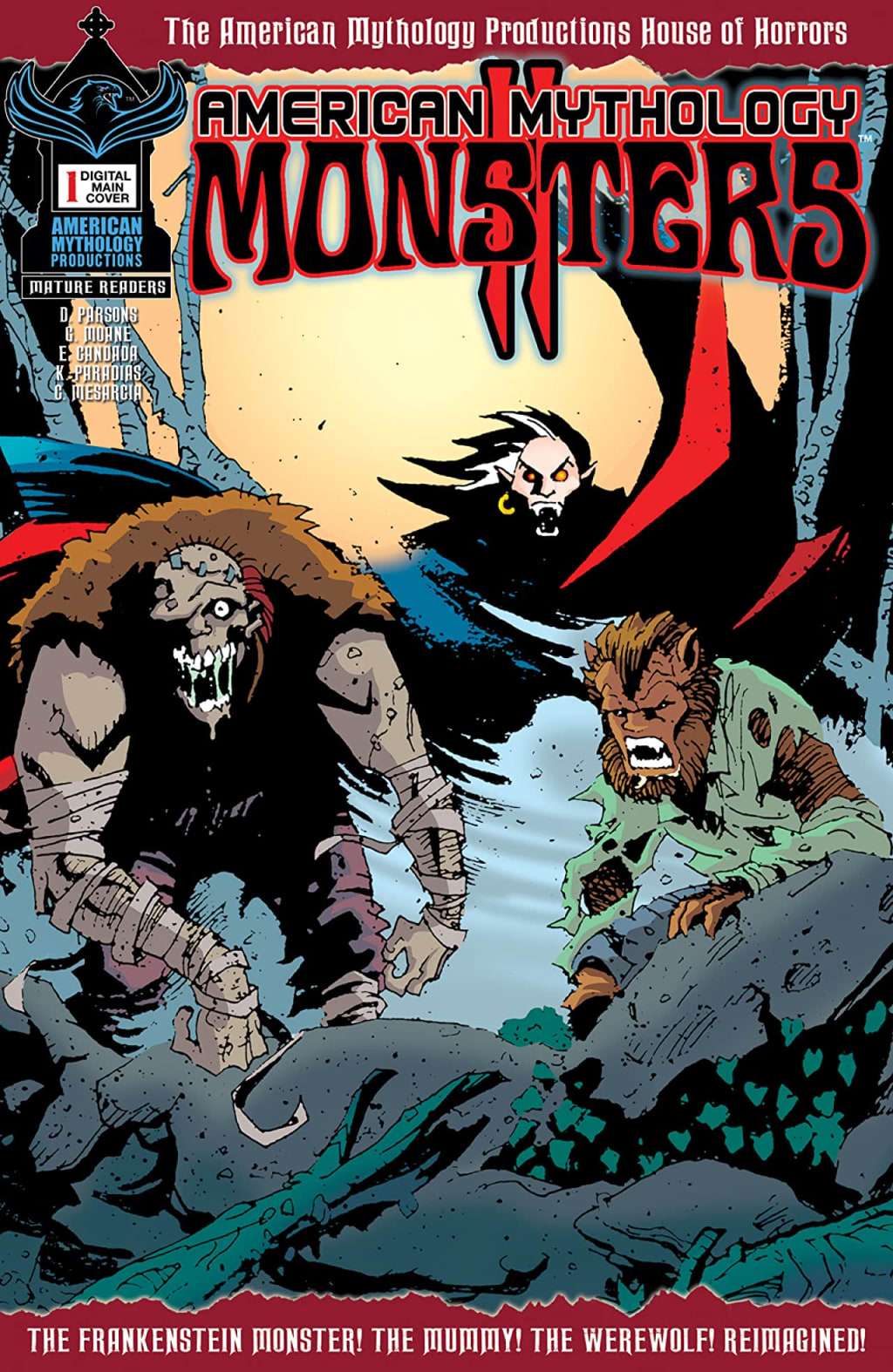 American Mythology Monsters II #1
American Mythology Productions 2021
Written by Konstantine Paradias, Glenn Moane & Dan Parsons
Illustrated by Ev Cantada, Cyrus Mesarcia & Dan Parsons
All Letters by Natalie Jane
Three new tales of 21st century horror are here to give you all new nightmares! American Mythology's drive-in theater triple-feature of fright is back and with it, a new host of classic horror reimagined for a modern audience. First - artist and writer Dan Parsons delivers a new twist on the legend of the vampire! Konstantine Paradias and Ev Cantada serve up the creepiest tale about a gateway to Hell you will ever find in "Poke!" And Glenn Moane and Cyrus Mesarcia spin a scare about the immortal Prince of Darkness that is told over the spanning decades in "The Long Game!" These modern takes on classic characters and concepts will keep you glued to your seat and trembling with fear! Step back into the classic feel of horror presented in glorious black and white that enhances the feeling of devastating dread on each blood-soaked page!
Here's the thing with me and anthology series, by the time I'm fully invested in them they're done. I get so frustrated because more often than not I want to see more and we're left high and dry so I'm hoping that the Part One's on each of these means we'll be seeing more or else that's just a cruel, cruel thing to do.
So the first tale up has me all kind of confused and I'm hoping subsequent issues flesh it out more because while I'm intrigued by the single stigmata mark I've never seen it done in this manner before. Also I think this would have either benefited from being in colour or if the linework were a whole lot more detailed. Either way something needs to happen because I just can't behind them the way they are, plus there are some technical issues with body proportion and body language, the latter or which is so stiff and still there's no sense of movement.
Now I'm all for a Noir Detective story that somehow features the supernatural, or monsters considering when these stories generally take place. The slotted window frames are a dead giveaway, please pun was definitely intended, for the genre. I kind of like the idea of Calvin Jones and who and what he represents here. It is a bit surprising but once you get it and you can't forget it suddenly so much more makes sense and the small intense journey is pretty amazing.
Now these are the kind of interiors I wish we'd seen in the first story. Clean, sharp and crisp with varying weights and techniques utilised to create the detail work. There really is some beautiful imagery here and and it's nice to see how well backgrounds can be used to expand and enhance the moments.
Oh now Jade the Vampyre, not to be confused with Chaos Comics Jade the Vampire, is an intriguing little story. Sounds familiar if you go by Morbius the Living Vampire's origin. Regardless of all this Jade is magnificent character and she's a smart cookie but then again now she's an undead mistress of the night. I'm interested in seeing where this is going to go and hoping it finds its own path to follow that sets her apart from the crowd.
The interiors for this story are beautifully rendered. There's a great quality to them that really shines and manages to showcase some insanely good linework and imagery not to mention some quality detail work as well. This is where the black & white with tones of black & gray really make a positive difference in how the overall mood, tone and feel of the story is set.
​
Three very different and very interesting takes on monsters that we know and have yet to officially meet but know lurk on the horizon hiding in the shadows just waiting to make their moves. It's a great time to be a comics fan and this is a great homage to the Universal Monsters that came from the humblest of beginnings and paved the way for fans of horror to grow, expand and become what we know and love today.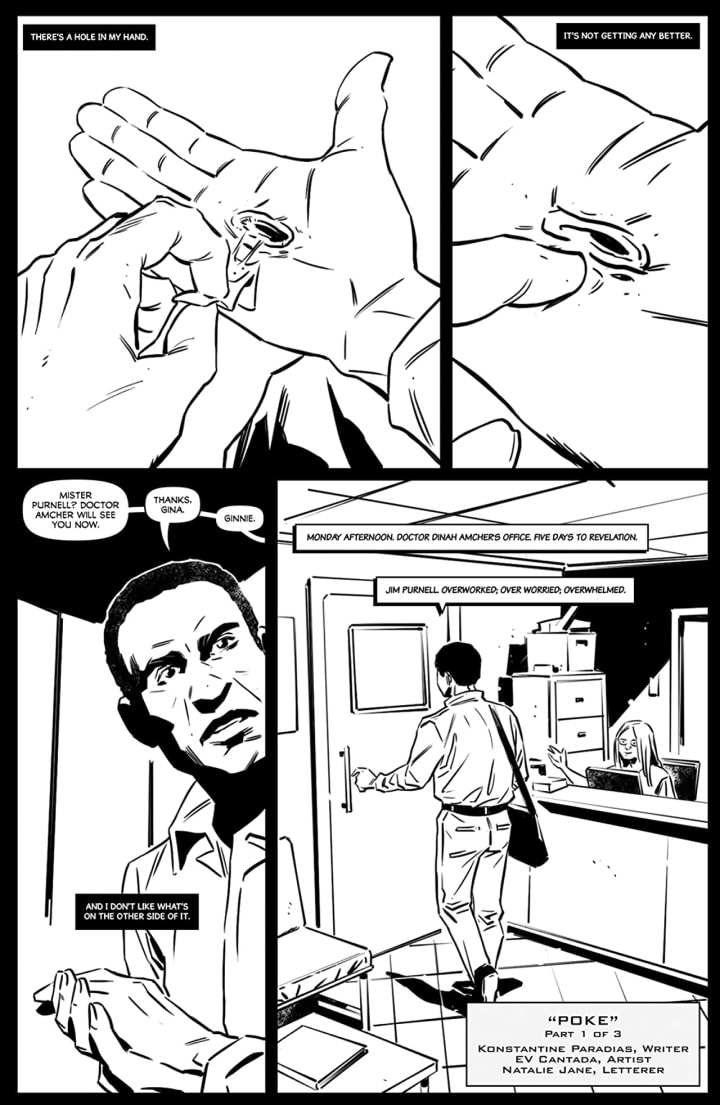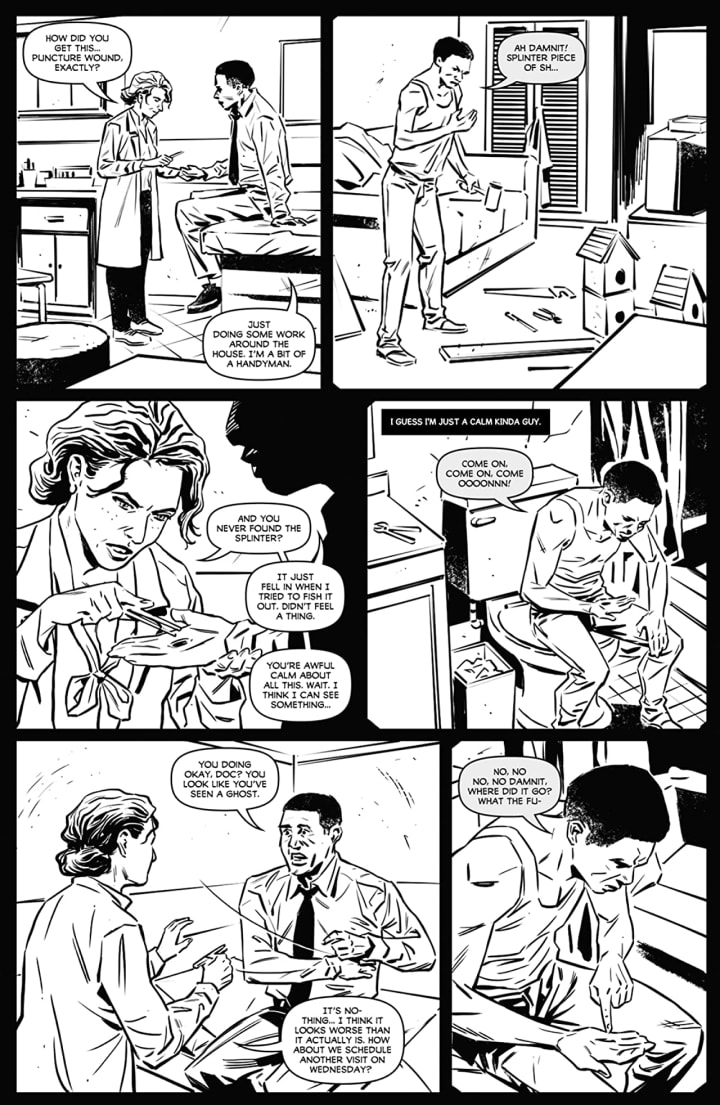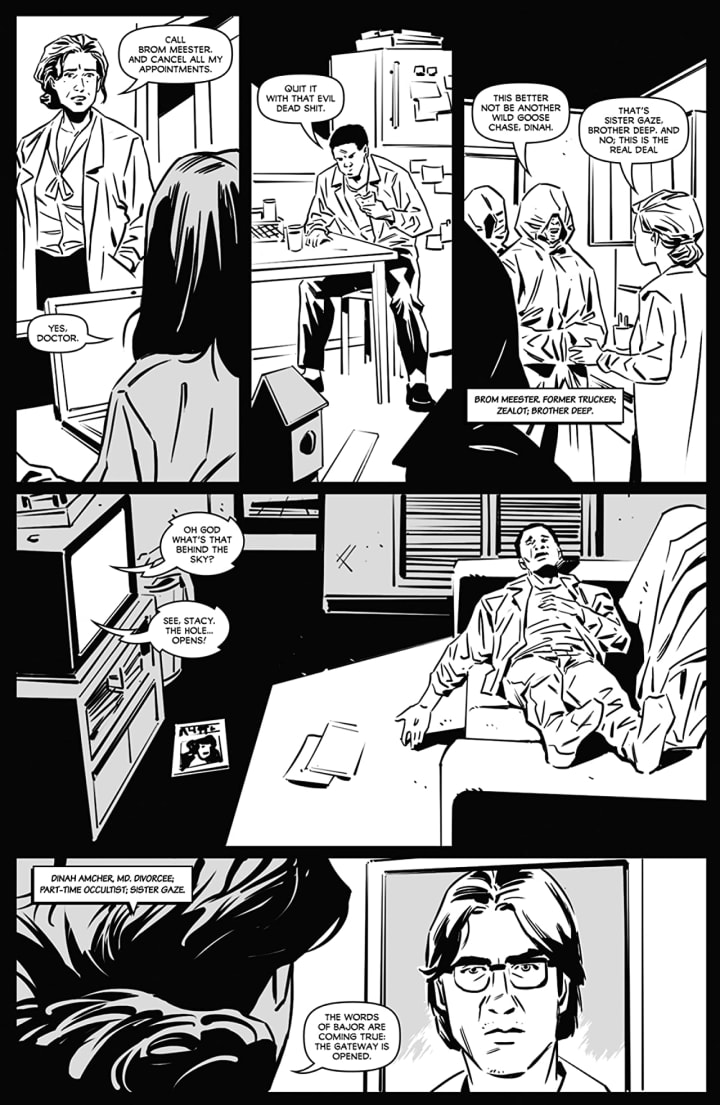 comics
About the author
Just me talking about the comics I enjoy reading, ones that you might not know exist and spotlighting the indie creators that excite me.
Reader insights
Be the first to share your insights about this piece.
Add your insights