Amazon's Lord of the Rings: What We Know So Far
Get the scoop on The Lord of the Rings TV Series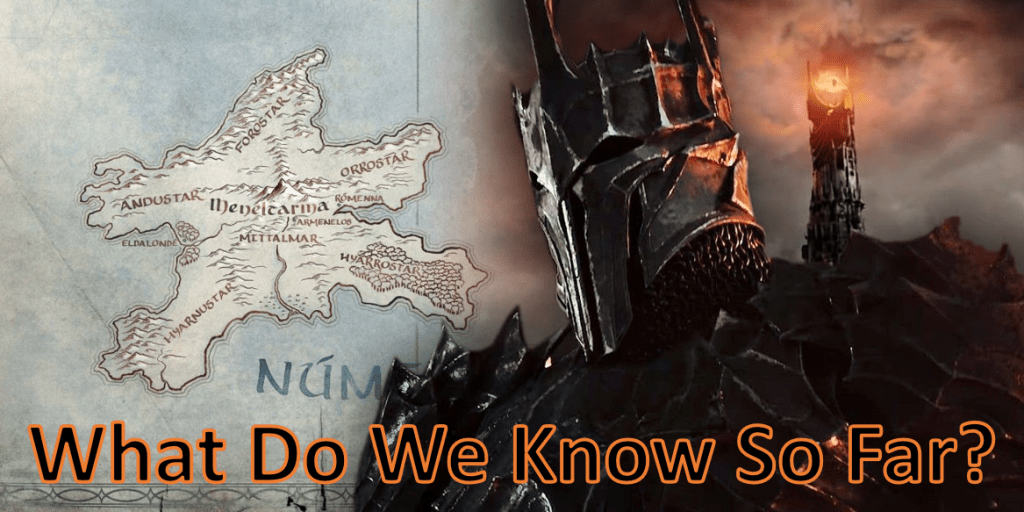 One Ring to rule them all, One Ring to find them, One Ring to bring them all, and in the darkness bind them.
Many companies bid for the rights to produce the Lord of the Rings TV series, but it was Amazon Studios that made it out on top – committing to producing five seasons as part of it's $250 million rights deal. We all knew it would be a massive undertaking, yet it feels like we've been waiting an age for the series to finally drop. Well, I can tell you that we're no closer to seeing the first episode – but we are a little closer to the series' production.
Whilst still lacking a release date, Amazon have to start production on the show this year or else their deal with New Line and the Tolkien Estate is rendered null and void. While this sounds promising, it would seem Amazon will be skirting around this issue. It has been suggested that only the first two episodes will be filmed, after which production will take a 4-5 month hiatus so that show workers can 'see what is working' and 'map out the already-commissioned season 2'. Deadline reported that season 2 may even be filmed back-to-back with some later episodes from season 1, hence the requirement for meticulous planning. In an interview with The Hollywood Reporter, Amazon Studios Head Jennifer Salke explained "It'll be in production in two years. 2021 is the hope. But there are other people who wish it was 2020."
There have been mixed reactions from the original Lord of the Rings alumni, actor John Rhys Davies, who played Gimli, criticised Amazon for making a series so soon after Jackson's original. "It's not about doing it better, it's about making more money, that's all," Rhys-Davies told Den of Geek. "If they think they can make more money, then they will." However, co-star Sean Astin was more positive about it all. In an interview with Entertainment Weekly, he said: "I've been saying for 15 years…maybe like 12 years after Lord of the Rings came out, that it would get remade. And people always said, 'Oh no, it'll never get remade! It's a classic! They could never top it!' And I'm like, 'No, it'll get remade. It's a massive story! The characters are so beloved." We have to agree with Astin. Tolkien's Legandarium is so vast, there are many stories to tell and while the original cast will always hold a special place in our hearts (I love you, Viggo Mortensen!), the fan base needs more Lord of the Rings media content.
Meanwhile, the original cast also had something to say about the casting of the new series – more specifically, whether they will be appearing in it. With the Tolkien Estate making it part of the contract that the show not cross over with the events of Jackson's movies (Lord of the Rings or Hobbit) there was a possibility that the actors could reprise their roles if appropriate. This has, for the most part, been laid to rest with the majority of the cast. Orlando Bloom and Andy Serkis have both stated in interviews that they are unlikely to have a role in the new series, with Bloom suggesting that despite seeing himself as ageless, if Legolas were to appear he would likely be played by a younger counterpart. While not seeing themselves taking roles, both actors were in support of the new series. Sir Ian McKellen, however, feels that if there is to be a Gandalf, the role should be offered to him. When asked by Graham Norton who he thought could take over, McKellen replied; "What do you mean, another Gandalf? I haven't said yes because I haven't been asked. But are you suggesting someone else is going to play it? Gandalf is over 7,000 years old, so I'm not too old."
As for confirmed casting, Variety has reported Australian actress Markella Kavenagh has been cast as in a leading role as 'Tyra', though details about the character are being kept under wraps. She will be joined by Ema Horvath, as well as Game of Thrones alumni Joseph Mawle. We are also expecting to see His Dark Materials actress Morfydd Clark as a young Galadriel, a role we feel she was born to play. But where will these characters be in the grand timeline?
The setting was revealed fairly early on in pre-production when Amazon posted an image of the island of Númenor; home to Aragorn's people. Númenor was reduced to ruins by the time the events of Lord of the Rings took place, after being destroyed during the Second Age. Whether the show is actually set in Númenor remains to be seen, but fans are eager to see the world that came before the War of the Ring and hope to see the events that brought Sauron into power. Tolkien scholar Tom Shippey revealed that Amazon are being kept on a fairly tight leash as far as the order of events. "It's a bit of a minefield – you have to tread very carefully", he told Deutsche Tolkien. "The Tolkien estate will insist that the main shape of the Second Age is not altered. Sauron invades Eriador, is forced back by a Númenórean expedition, is returns to Númenor. There he corrupts the Númenóreans and seduces them to break the ban of the Valar. All this, the course of history, must remain the same. But you can add new characters and ask a lot of questions, like: What has Sauron done in the meantime? Where was he after Morgoth was defeated? Theoretically, Amazon can answer these questions by inventing the answers, since Tolkien did not describe it. But it must not contradict anything which Tolkien did say. That's what Amazon has to watch out for. It must be canonical; it is impossible to change the boundaries which Tolkien has created. It is necessary to remain 'Tolkienian'."
Amazon has confirmed that the Lord of the Rings TV show will be filmed in New Zealand; the original breath-taking setting of Peter Jackson's trilogy. Showrunners and executive producers J.D. Payne and Patrick McKay said: "As we searched for the location in which we could bring to life the primordial beauty of the Second Age of Middle-earth, we knew we needed to find somewhere majestic, with pristine coasts, forests, and mountains, that also is a home to world-class sets, studios, and highly skilled and experienced craftspeople and other staff." We're looking forward to seeing the beauty of Middle Earth again. We can only hope that Amazon Studios will do it justice.
I leave you with this quote from J.R.R. Tolkien himself; "Someone else always has to carry on the story".
~Anduril