Alice In Wonderland & Other Quirky Fantasy Films For Viewers Of All Ages
Here are some other selections of quirky fantasy films similar to Alice in Wonderland.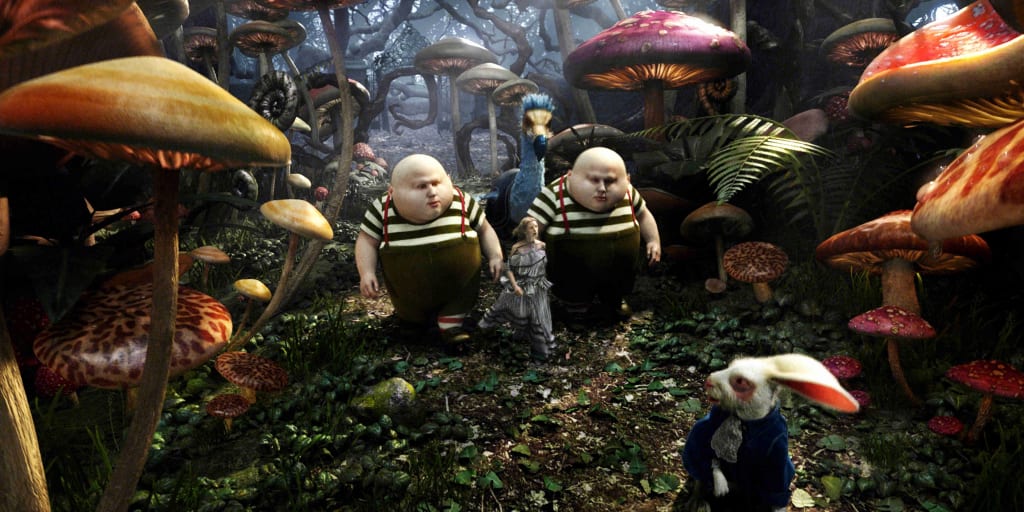 Tim Burton's Alice in Wonderland
Fantasy is often thought to be most appealing to younger audiences, what with magical creatures, witches, secret portals, and alternate universes that help viewers escape their realities. However, fantasy can often be a way to comment on reality without being so explicit. This is a good way to spread serious messages to young audiences while also appealing to their older companions.
Fantasy doesn't always have to be so serious, though; sometimes it really can just be about escapism. Alice in Wonderland is a beloved and classic tale in which the main character escapes her reality to find a world of strange and compelling creatures, from talking animals to ornery monarchs.
The mystical tale of Alice and her adventures in an underground world is just one example from this sprawling genre, which deserves to be respected for its artistry. Fantasy films don't have to just appeal to children, and some probably aren't meant to, given how dark they can get. Tim Burton's 2010 adaptation of Alice in Wonderland is a great example of the versatility children's fantasy stories can achieve. Here are some other selections of quirky fantasy films for fans of Alice in Wonderland's style, mood, and aesthetic.
Bridge to Terabithia (2007)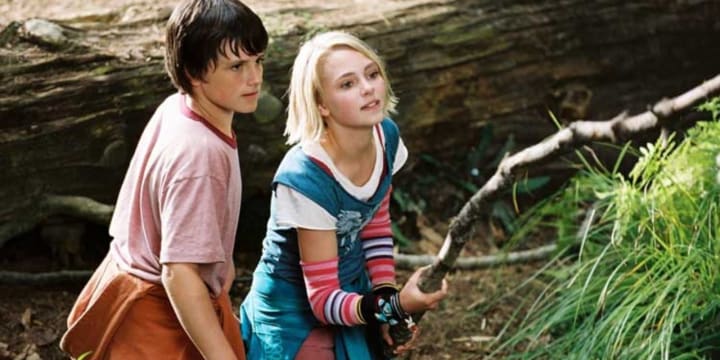 Terabithia is the name of a magical kingdom imagined by Leslie, a girl from the city who moves to the country next door to Jesse, whose family is considerably lower in financial status. Jesse and Leslie become friends despite their differences and together they face bullies at school, deal with their troubled home lives, and cultivate their creativity.
When these two children get off the bus after school, the woods teem with magical creatures and endless possibilities, but danger lingers just around the corner. In any case, it's an endearing story surprisingly rooted in the harsh realities of the working class.
A Monster Calls (2016)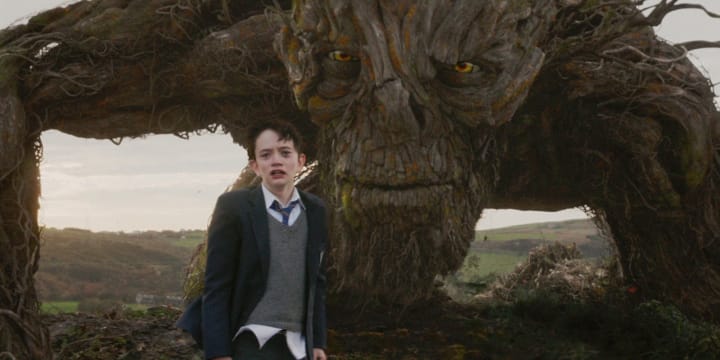 Conor is a lonely twelve-year-old boy living with a terminally ill mother when he's visited by a monster. The Monster is an ancient yew tree who wants to tell Conor three tales in exchange for hearing one from Conor. However, Conor is afraid to tell his story because it's his worst nightmare - literally.
The Monster continues pressuring Conor, promising that he can help his mother if he reveals how his nightmare ends. Meanwhile, Conor struggles to deal with bullies at school and a strict grandmother who threatens to take him away from his mother.
Pan's Labyrinth (2006)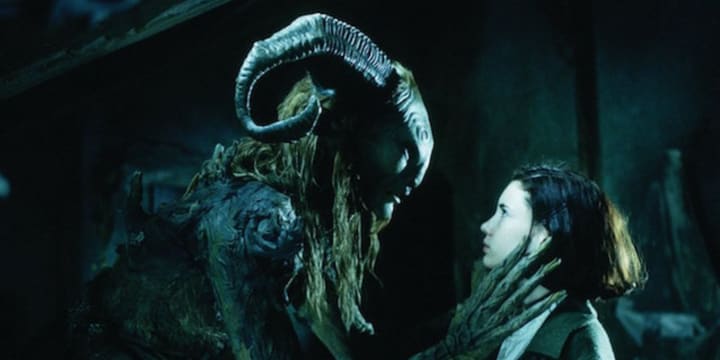 Set in rural Spain in 1944, Pan's Labyrinth is a dreamy, mystical tale of childlike curiosity, adventure, and the omnipresence of war. Ofelia has just moved to her stepfather's house with her pregnant mother. The war is a prevalent aspect of the film; Ofelia's stepfather is a Falange officer whose life is steeped in violence and prejudice.
On Ofelia's first night in her new house, a fairy visits her and leads her out to the garden to meet a faun. The faun insists that she's actually a princess who must prove her royalty by completing three tasks. This leads young Ofelia to discover a whole new world, but there's yet another one waiting closer to home as the war wages on.
Charlie and the Chocolate Factory (2005)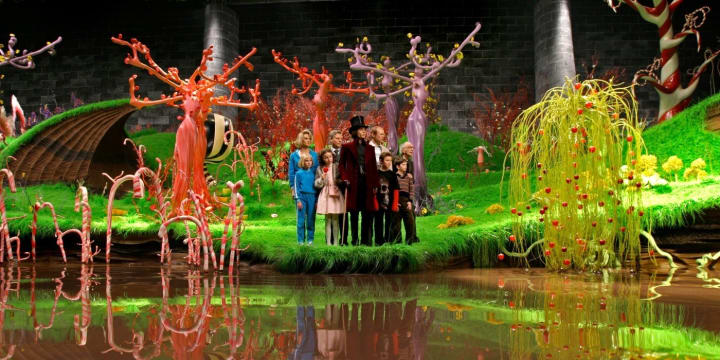 Fans of Tim Burton's work can't miss this other iconic classic from his filmography. Charlie and the Chocolate Factory showcases his unique visual style with many of his quirky trademarks, from the vibrant color scheme to lively, flamboyantly dressed characters. Though Willy Wonky's chocolate factory is full of sweet treats and fun, fantastical adventures, the film is grounded in reality.
Charlie comes from a poor background and the story makes a point of proving that he's a purer person than the spoiled children who accompany him on the tour. They are often punished for their greed, sometimes in questionable ways, but the fun aspects of the story will appeal to fans of Burton's other work.
Big Fish (2003)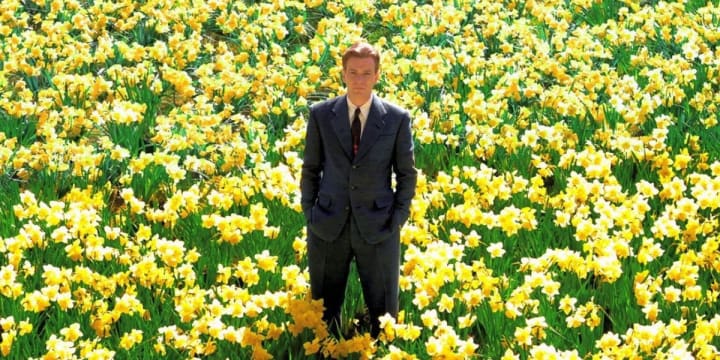 Another Tim Burton film, Big Fish is a magical, dreamy story of a man's love for fantastical stories. As he lays on his deathbed, his cynical son struggles to reconcile their differences, but Edward Bloom insists that his stories are true.
As a young man, Edward is known for various things in his town, including his athletic ability, but his ambition pushes him to embark on a journey outside of his hometown. His companion is a giant, and on his travels, Edward discovers secret communities, a witch, a big fish, and other magical forces, including love at first sight.
The Imaginarium of Doctor Parnassus (2009)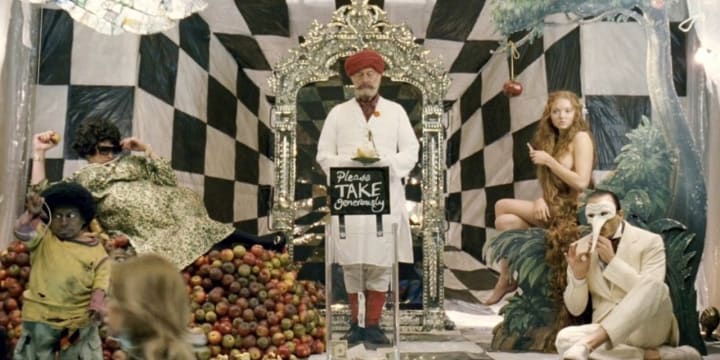 In The Imaginarium of Doctor Parnassus, a traveling theatre company struggles to make ends meet until they encounter a mysterious amnesiac who may not be who he claims to be. The Imaginarium is an imaginary world that customers can enter, controlled by Doctor Parnassus, who ensures that they see what they want to see.
An odd, warped version of reality, the Imaginarium allows for limitless possibilities and dream fulfilments, but the Doctor has trouble marketing it. The mysterious Tony helps him get the word out, but he's being hunted by men he claims to know nothing about. While helping the theatre company, he also puts them in danger, adding an element of darkness that may be too heavy for young viewers but which effectively balances out the extravagant fantasy elements.