'AJ and the Queen' to Showcase RuPaul the Actor
Former 'Drag Race' stars join Mama Ru in his first series outside of 'RuPaul's Drag Race'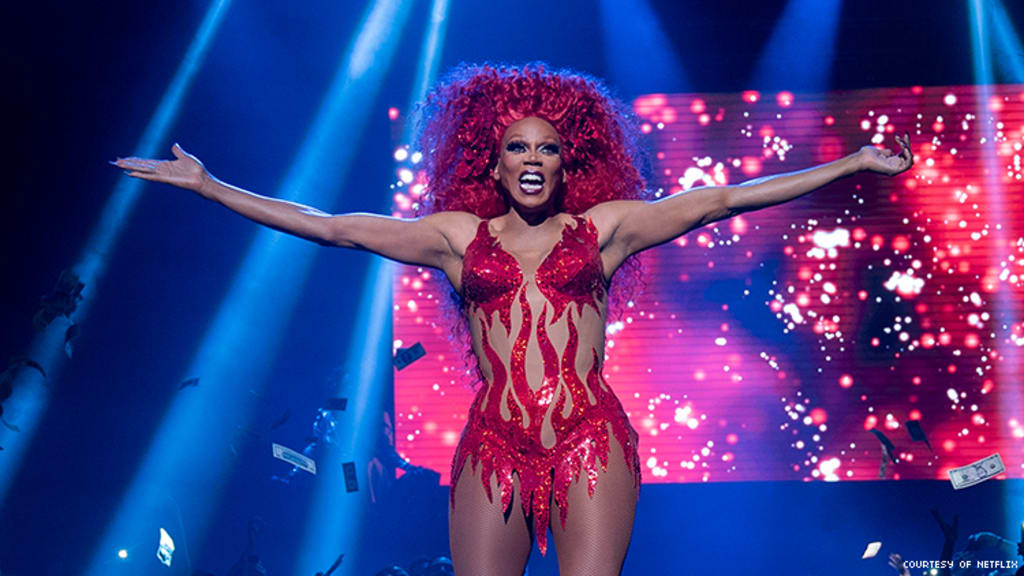 https://www.out.com/sites/out.com/files/ajq_750x422.jpg
I never would have thought I'd be excited to see #RuPaul the actor at work, but here we are. It's roughly a month before his #Netflix series, AJ and the Queen, hits the streaming service, and I can't wait.
From what I understand, it's also likely that we might see RuPaul make the transition to a drag persona in the series, which apart from in his eponymous drag competition we have not seen. We've seen RuPaul Charles, the charming and gregarious host of #RuPaulsDragRace, and we've seen RuPaul, Supermodel of the World and world-renowned drag queen, but we have not seen RuPaul the actor in drag.
I have little doubt that RuPaul will likely slay this performance as he drops the persona he's usually assumed in front of the camera for Ruby Red, the drag queen that is planning on opening her own club after saving $100,000. No doubt the total is a not-so-subtle wink to the prize total up for grabs on #DragRace, which is apparently now casting for its 13th season. Anyhow, it turns out that an ex-boyfriend somehow makes off with the cash, so Ruby Red sets out on a cross-country tour in an effort to raise the money again. While doing so, she encounters AJ, a young stowaway, and of course, the duo learn to spread love wherever they travel while learning to grow together.
The series was created by RuPaul and #MichaelPatrickKing, who is perhaps best known for his role in executive producing Sex and the City, in addition to writing and directing the two movies based on the series. Certainly, this series will likely be a fair cry different from the adventures of a young 20-something in the middle of New York, and I'll be interested to see what occurs in the first season of #AJandtheQueen, and whether the series has been optioned for a second season.
This series is actually a great thing for kids like my nearly 11 year old, who has adored all things drag for years now. She saw the preview earlier today and broke into a huge grin when she saw it. She was also delighted to tell me some of the Drag Race graduates were going to appear in the series, such as Trinity Taylor, Bianca del Rio and Ginger Minj, hopefully among others. I would say that this makes sense, and a great bit of awesome publicity for the queens. It would mean that RuPaul has a steady stream of potential guest stars on the series, courtesy of those who appeared on previous seasons of Drag Race, and it would also probably garner some new fans throughout the series' run, in addition to potentially drawing new fans to Drag Race itself as well.
RuPaul has truly come a long way since she broke into superstardom in 1992 with the release of Supermodel. From working with the likes of Elton John and eventually starting his first forays into television to the super smash hit RuPaul's Drag Race, RuPaul has reached such stunning heights that no one could forgive him from simply enjoying his hard work. Instead, RuPaul continues to expand on the persona that's been established and continues to grow. While he's always shone when it comes to performing as a whole, now he's really working towards greater vulnerability as she's transitioning between RuPaul the actor and RuPaul the drag persona in AJ and the Queen. We might be introduced to a gentler, kinder RuPaul as this series unfolds, and while we might not be able to fully eliminate the RuPaul we know and love from Drag Race from our heads as we start watching AJ and the Queen, we are sure to see a different dimension of the Supermodel of the World in the early part of 2020 when the series bows.