A Web Of Compliments: Stan Lee Says Tom Holland Is The Perfect Spider-Man
It looks like Tom Holland is the latest supe to get the Lee stamp of approval for his upcoming part in Spider-Man: Homecoming.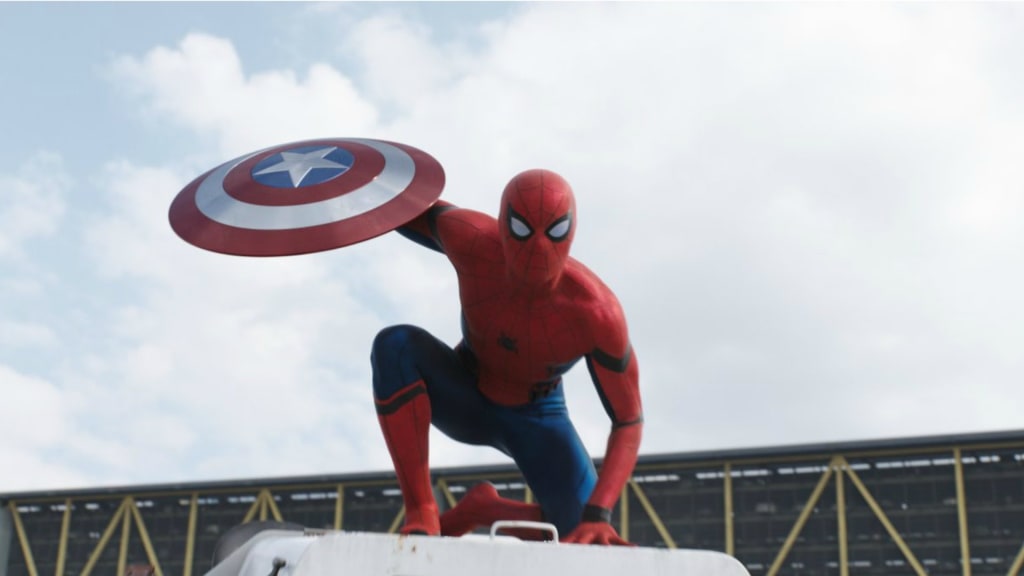 'Captain America: Civil War' [Credit: Marvel Studios]
Stan Lee is the undisputed overlord of comic books, having created everyone from The Avengers to the X-Men, so when he says you were born to play one of his characters, it is a pretty big deal. Lee has already bigged up Robert Downey Jr. and Chris Evans as the perfect Iron Man and Captain America, while it looks like Tom Holland is the latest supe to get the Lee stamp of approval for his upcoming part in Spider-Man: Homecoming.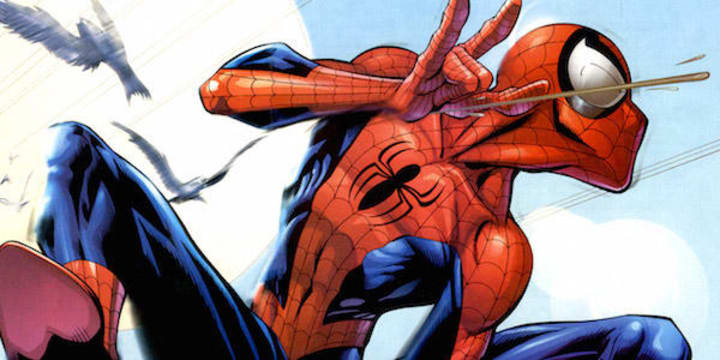 Speaking in Tokyo, the grandfather of Marvel couldn't be happier to have the 20-year-old taking on the blue and red suit. A Holland fan Instagram shared the video of Lee singing his praises.
"Tom Holland is the greatest...We are so lucky to have him. I had lunch with him back in the states a few months ago, and he was born to play Peter Parker. He's perfect, and you're going to say the same thing when you see him."
However, this isn't the first time Lee has said Holland is the man for the job, he also gushed over the casting at Denver Comic-Con:
"Oh, he's wonderful...He's great. I can't believe it. It's as if we created a living being to be Spider-Man and it turned out to be Tom. Really!"
Holland out for a hero.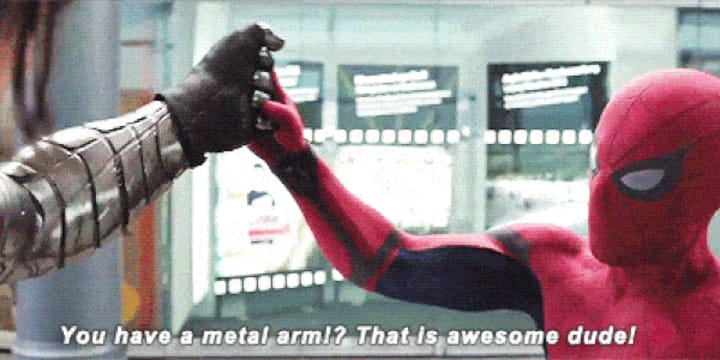 It is more salt in the wound for poor Andrew Garfield, who recently said he was left "heartbroken" when he found out Marvel would be reimagining Spider-Man to bring him in line with the MCU. Going for a decidedly younger version of Peter Parker, it is back to school for Holland and after school detention for Garfield.
The mood was decidedly "meh" when we heard that Spider-Man was being rebooted for the third time in less than 15 years, pretty much tying with Batman for a revolving door of famous faces. However, given Holland's comic relief appearance in Captain America: Civil War, and his budding bromance with Tony Stark, critics are now struggling to find fault with the idea.
Marc Webb's Amazing Spider-Man garnered positive reviews and praise for Garfield, but the sequel tanked the franchise into Spider-Man 3 territory. With the promise of young Spider-Man, as well as the appearance of Michael Keaton as Vulture, could we be queuing up for best Spider-Man film yet? It has a long way to go to top the superb Spider-Man 2 and Alfred Molina's sprawling tentacles, but we will find out on July 7, 2017.
celebrities
About the author
Tom is a Manchester-based writer with square eyes and the love of a good pun. Raised on a diet of Jurassic Park, this '90s boy has VHS flowing in his blood. No topic is too big for this freelancer by day, crime-fighting vigilante by night.
Reader insights
Be the first to share your insights about this piece.
Add your insights