A tribute to Sarah Paulson.
Making gold out of non sensical characters.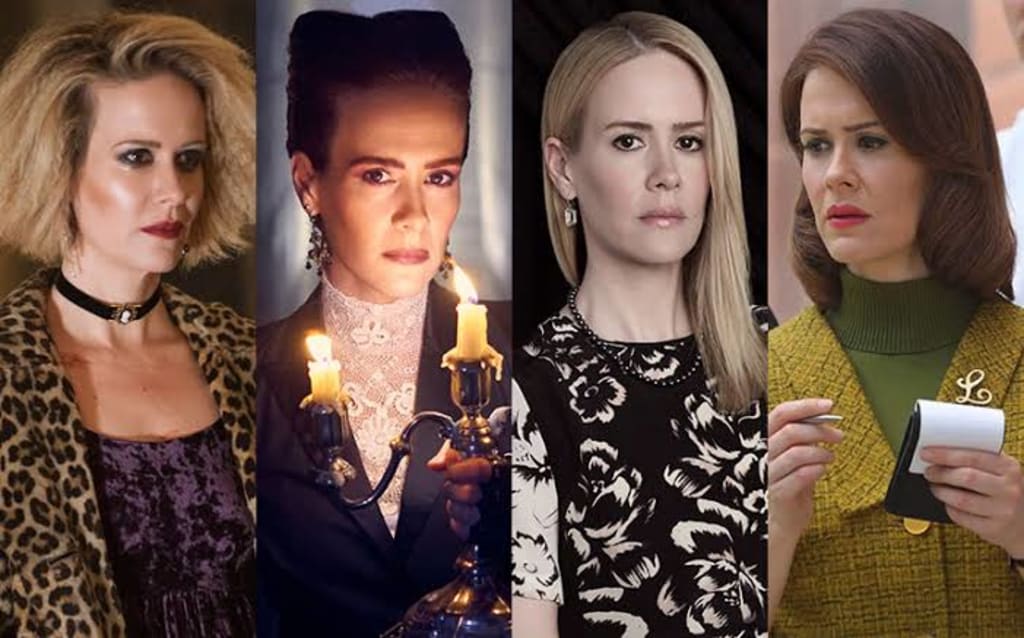 Let's face it, no one can elevate the insanity of Ryan Murphy show like Sarah Paulson. Sarah Paulson's ability to use her brown eyes to convey sadness, love, or bat shit insanity is remarkable to behold.
Across multiple anthology series she's played so many roles, these are just an example of my favorite four. I chose them based on their uniqueness, nerve and talent.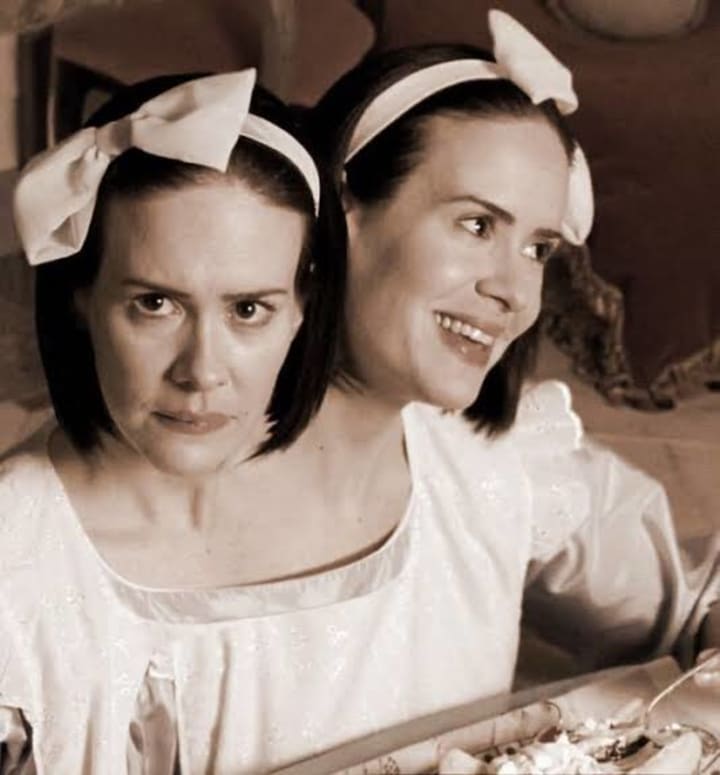 1: Betty and Dot. Murderous Siamese twins in the 1950s! Already these characters have more interest than the entire cast of Glee. This concept inspired by the historical conjoined twins, Violet and Daisy could have been hard to pull off. Paulson however takes the notion and runs with it. On one hand you have the introverted Dot who conveys oceans of bitterness with a mere twist of her lip. On the other hand, there is dreamy Bette whose lilting voice and wide eyes hide her psychotic tendencies. Both the twins are true individuals with their own distinct facial expressions, tics and accents. Complete with straight dark hair, matching headbands and a little girl dress, they look suspiciously like the creepy The Shining twins. The twins sing, fight and fall in love, making you root for them despite the fact they get away with murder.
The evidence she could act both roles while wearing a massive fake head on her shoulder was truly amazing!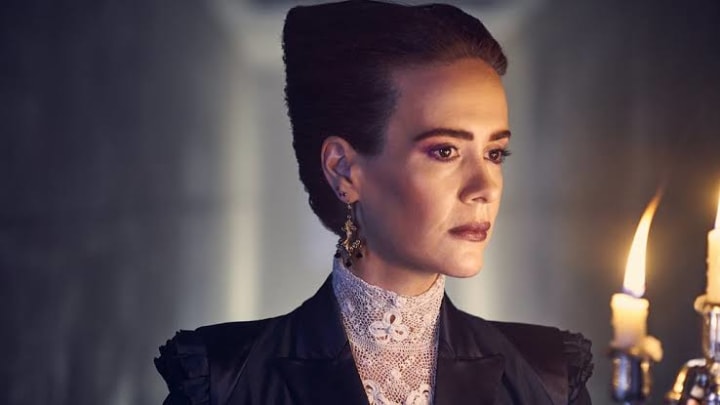 2: This one is controversial, but I loved Paulson as the villainous Mrs Venable in American Horror Story Apocalypse. Although Mrs Venable only appears in a few episodes her brittle personality is electrifying. Mrs Venable swishes about in grand Victorian gowns and plum lipstick like a head mistress from a Victorian novel. You can tell she's having so much fun playing such an evil character with little to no redeeming qualities! Whether she's slapping her guests or trying to seduce Satan, Mrs Veneable is never boring. Her lust for control paired with her shame of having scoliosis gave us a Sarah Paulson character we had never seen before. There is nothing sympathetic about her, which is rare for a Paulson character.
Plus she got to wear some truly gorgeous costumes!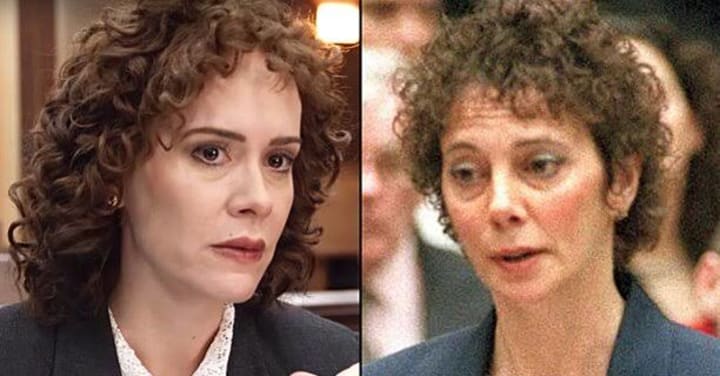 3: Next we have Marcia Clark from American Crime Story season. As a kid growing up in Australia, the trial of OJ Simpson weirdly dominated the headlines. Not surprisingly however, I knew nothing about the prosecution attorney Marcia Clark. Years later, I would discover she was a woman whose personal and professional life was dragged through hell during the trial. With her tight perm and careworn face, you can feel the character's frustration with the system and misogyny.
Playing a recent historical character is always challenging, and Paulson's performance is uncanny.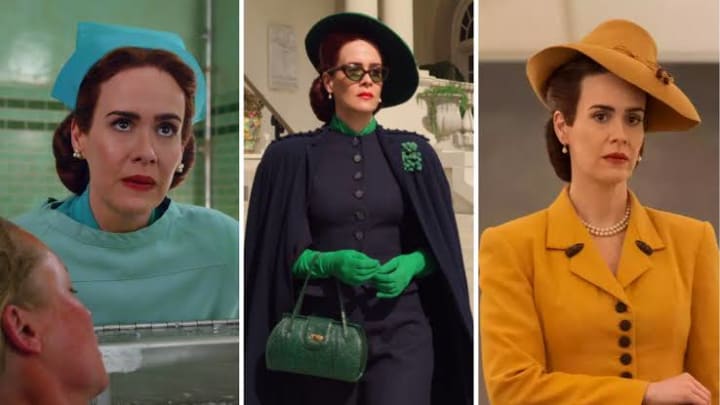 4: Last of all is a character that exemplifies all that is Sarah Paulson. During the dog poo fire year of 2020, Netflix gifted us with the insane prequel series Ratched. Based on the character Nurse Ratched from One Flew over the Coo coo Nest the series is a glorious technicolor dream nightmare. Paulson playing the infamous Nurse uses her gigantic brown eyes to portray wordless sympathy and diamond hard scorn. Her outfits that range from mustard yellow interview dresses to teal uniforms are pop culture masterpieces. She's pretty much one of the most complex characters, and she doesn't even appear in American Horror Story.
Of course, you probably don't agree with my selection! There are so many Paulson characters and everyone has their fan favorites.
Sarah Paulson has the ability to take even the most confusing story lines and turn them into gold. When motivations make little to no sense in a Ryan Murphy episodes she always makes the characters believable.