A Tribute to Lance Reddick: The Iconic Star of The Wire and John Wick
Lance Reddick Dies Suddenly at age 60: We Just Lost a Good Actor and Human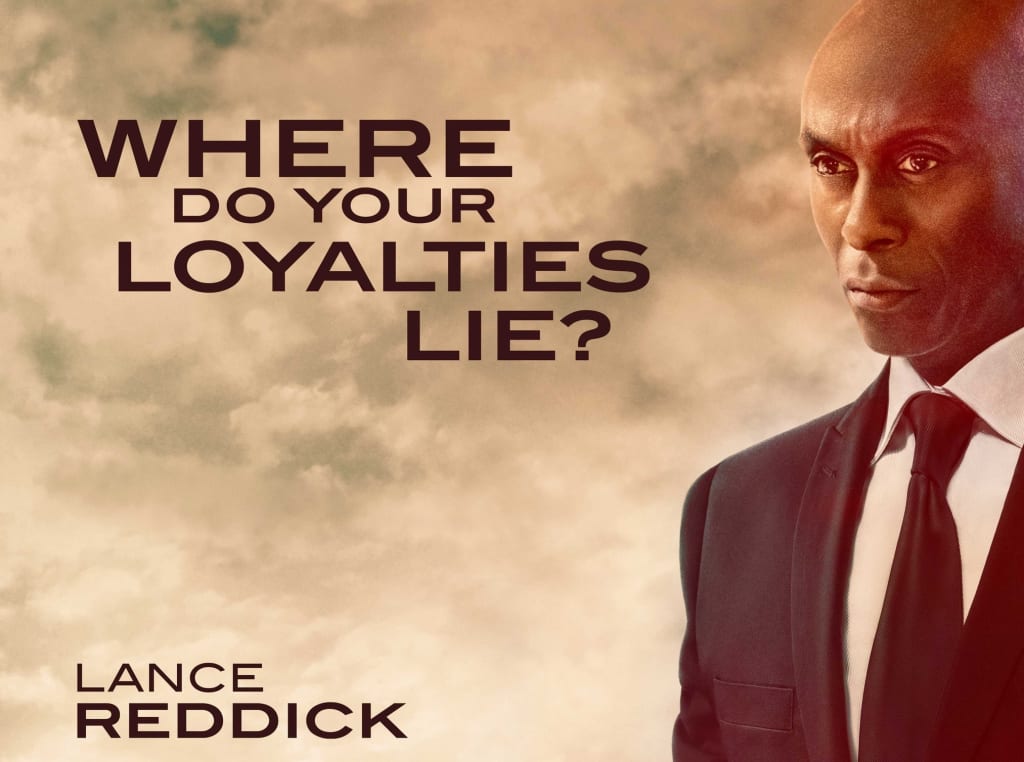 Lance Reddick, who died suddenly at the age of 60, is being mourned all around the world. Fans adored the late actor for his outstanding performances in blockbuster movies and TV shows like John Wick, The Wire, and Destiny. Reddick co-starred with Keanu Reeves in the John Wick films and will do so again in the upcoming John Wick: Chapter 4. In statements to Variety, both Keanu Reeves and "Fast & Furious" director Chad Stahelski said that they were sad about Reddick's death.
Lance Reddick is well-known for his role as Cedric Daniels in the TV show The Wire. Wendell Pierce, who worked with Reddick on The Wire, paid tribute to the late actor today. He said that, in addition to being a good actor, Reddick was "a guy of great power and grace" and a "skilled musician." Pierce told the family and friends of the late actor Robert Reddick that he was very sorry to hear about his sudden death.
Actor Lance Reddick, known for his roles in hit TV shows like "The Wire," "Fringe," and "Bosch," and blockbuster movies like "John Wick: Chapter 4," returns as Charon in the film. The fourth installment of the "John Wick" series opens in theaters on March 24. Reddick has played Charon, a concierge at the Continental Hotel in New York City who works with Keanu Reeves' still-active hitman, in all four John Wick movies.
Reddick often takes on the roles of tough police commanders and other authoritative male figures. He was born in Baltimore on June 7, 1962. He went to the University of Rochester and got a Bachelor of Music in music composition. After moving to Boston in the 1980s, he attended Yale University to pursue a Master of Fine Arts degree, which he received in 1994.
In Season 4 of the 2000 prison drama 'Oz,' Reddick made his television debut as Detective Johnny Basil, an undercover investigator who tries to put a stop to the drug trade but instead becomes an addict and murders a corrupt police officer by throwing him down an elevator shaft. Basil is killed by Seth Gilliam's character, Clayton Hughes, after being exiled to Oz.
Reddick's role as lead character Cedric Daniels, a lieutenant in the Baltimore police force, on 'The Wire' began in 2002. Before Andre Royo was cast as Bubbles, he tried out for the role of William "Bunk" Moreland (Wendell Pierce). Throughout the course of the show's five seasons, Daniels progressed up the ranks to head the narcotics branch, but he regularly clashed with his superiors. In the series conclusion, he quit his job as commissioner to focus on criminal defense instead.
Reddick jumped from 'The Wire' to 'Fringe' after its cancellation in 2008, playing the role of Phillip Broyles, the chief of Homeland Security's Fringe division and a special agent. The team looked into cases that involved pseudoscience, outlandish theories, and parallel universes.
He played a police chief again in Amazon's Bosch series, which ran from 2014 until 2021. After receiving two nominations for his work on "Fringe," he was nominated for a Saturn Award for his portrayal of deputy chief Irvin Irving.
Reddick also played the lead role of Albert Wesker in the Netflix series 'Resident Evil,' based on the hit video game franchise, last year, despite the show's brief run. For Amazon's 'The Legend of Vox Machina,' Season 2 premiered in January, and he was the voice actor for the show. In addition to playing Commander Zavala in the ongoing 'Destiny' franchise, he also voiced the villain Sylens in the wildly successful PlayStation games 'Horizon: Zero Dawn' and 'Horizon: Forbidden West,' both of which were published last year.
Among these upcoming works are the highly anticipated "Percy Jackson and the Olympians" series on Disney+, based on the popular tween books by Rick Riordan, the "White Men Can't Jump" remake on Hulu, Danny DeVito's "St. Sebastian" Netflix's "Shirley;" the "Caine Mutiny Court-Martial" and the "Apteros" space drama.
Reddick has been an actor for almost 30 years. He has been in many movies and TV shows, such as Lost, CSI: Miami, American Horror Story: Coven, The Blacklist, One Night in Miami, Angel Has Fallen, and Godzilla vs. Kong.
We lost a good actor and a good human being. This hurts. So talented. So kind. Goodness. Reddick's passing is a profound loss for the entertainment industry, and he will be deeply missed by all who knew and admired him.
Reader insights
Outstanding
Excellent work. Looking forward to reading more!
Add your insights