A Stop-Motion Pokemon Series Is Coming to Netflix
Pokemon Concierge, set at Pokemon Resort, has Pokemon visiting as guests.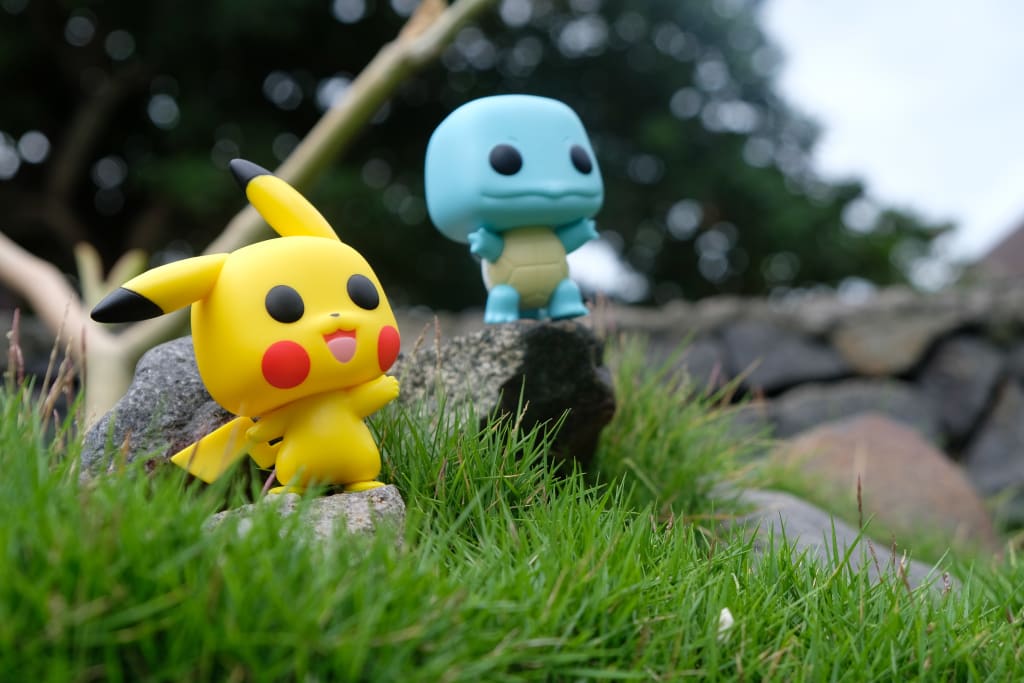 Photo by Mikel on Unsplash
Pokemon games have been interesting to me for a long time. I will write about my experience soon. In this post, I write about stop-motion animation.
What is stop-motion animation?
Stop-motion animation is a technique used to create the illusion of movement through a series of individually photographed still frames.
In this animation style, physical objects, such as puppets or clay models, are moved incrementally and photographed one frame at a time, with small adjustments made between each shot. When played back at a normal speed, the individual frames give the impression of fluid motion.
Stop-motion animation has been used in films and television shows for many years and has been used to create some of the most iconic and beloved characters in entertainment history.
Some popular stop-motion animated productions include Rudolph the Red-Nosed Reindeer, Wallace and Gromit, and The Nightmare Before Christmas.
Stop-motion animation requires a great deal of patience and precision, as each frame must be carefully planned and executed to ensure that the overall animation flows smoothly.
Animators must also pay close attention to lighting, camera angles, and other technical aspects of the production to ensure that each shot matches seamlessly with the others.
About this new Pokemon series
Netflix has announced a brand new Pokemon series titled Pokemon Concierge, which is currently in development at Dwarf Studio.
The show is set to be a stop-motion animated series that will expand the Pokemon universe with a brand-new storyline. The series is set at the Pokemon Resort, where the Pokemon themselves are guests, and fans were given a brief teaser trailer that featured the beloved character, Psyduck.
Netflix APAC Executive, Minyoung Kim, shared that Pokemon Concierge is an "entirely new storyline that expands the Pokemon universe with groundbreaking stop-motion animation."
Dwarf Studio is producing the series, a French animation company known for its work on Monsters at Work, which airs on Disney+, and My Dad the Bounty Hunter for Netflix.
Pokemon Concierge is just one of several Pokemon series available on Netflix. Fans of the franchise can also enjoy Pokemon Journeys: The Series and Pokemon The Series: Indigo League on the streaming platform. However, the announcement of the new series has generated excitement among fans, who are eagerly anticipating its release.
The announcement of Pokemon Concierge came during the Pokemon Day event on February 27th. Pokemon Day is an annual celebration of the franchise's debut in 1996 with Pokemon Red/Green.
During the event, The Pokemon Company also announced updates for Pokemon Unite and Cafe Remix, new details on Pokemon Sleep and new DLC for Pokemon Scarlet and Violet.
Although fans have been eagerly anticipating a sequel to the Detective Pikachu film, the production remains in limbo for the time being.
However, the announcement of Pokemon Concierge has given fans something new to look forward to, as the series promises to expand the Pokemon universe in exciting ways.
The setting of the new series, Pokemon Resort, will surely spark the imaginations of fans worldwide. It offers an entirely new environment for the beloved characters to interact in, and the concept of the Pokemon themselves being guests is intriguing.
The stop-motion animation style is also a departure from the usual anime-style animation that fans are used to seeing in Pokemon media, which adds an extra layer of excitement to the upcoming series.
The fact that Pokemon Concierge is being produced using stop-motion animation speaks to the dedication of the creative team involved in the project. It suggests that they are willing to take risks and explore new avenues to create a truly unique viewing experience for fans of the franchise.
Final Words
It is not yet clear when Pokemon Concierge will be released, but fans eagerly anticipate any news on the matter.
The fact that the series has been announced is a testament to the enduring popularity of the franchise, which has captivated fans for decades.
With its promise of an entirely new storyline and groundbreaking animation style, Pokemon Concierge will surely be a hit among fans of all ages.
If you are a fan of Pokeman, you might check the beautiful stories of Zuzanna Żak in the Illumination Gaming publication. Here is a sample.
I also enjoyed Isa Nan 's latest story about Pokemon Emerald on Illumination Gaming.
If you enjoy my posts and would like to stay updated on the latest gaming-related news, technology advancements, design trends, and social media insights, I invite you to follow my profile.
I will continue to share my thoughts and insights on a wide range of topics in the world of entertainment and technology.
With that being said, thank you for reading my post, and have a good one.
The original version of this story was published on another platform.
About the Author
I write articles in my field covering gaming, filmmaking, media, technology, and design. You can subscribe to my account to get notifications when I post on Medium and Vocal Media. I support Illumination Integrated Publications as an editor and moderate the Slack Workspace, where you can share your Vocal Stories with thousands of members free of charge. I own and manage two publications, one for gaming and one for YouTube. You may join via my referral link if you are new to Medium. You can also join Vocal Media to share your inspiring stories. I look forward to reading your posts on both platforms.
About the Creator
I specialise in Media, Design, and Filmmaking. I support Illumination Integrated Publications on Medium as an editor and YouTube coordinator. https://www.youtube.com/watch?v=F9DhuGQYbpI& I also own two publications for Gaming and Podcasts.
Reader insights
Be the first to share your insights about this piece.
Add your insights