A Look back at Alec Baldwin's 2008 Appearance at Jacob Burns Film Center
QA with Janet Maslin of the New York Times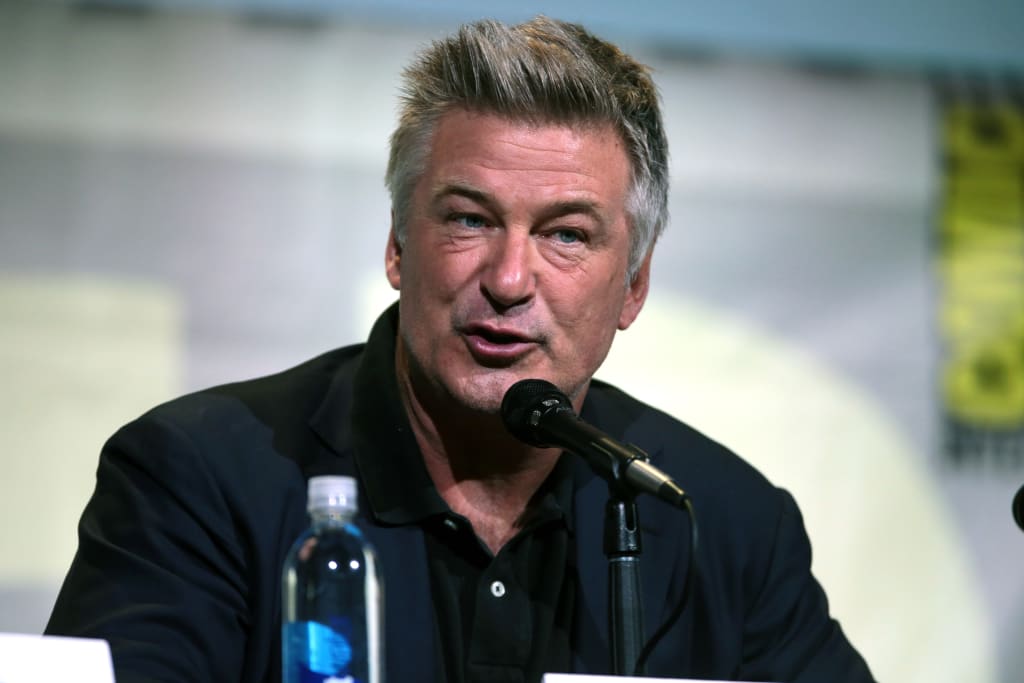 Photo Credit : Gage Skidmore
Last week Alec Baldwin  appeared at The Jacob Burns Film Center in Pleasantville and sat down for a QA with New York Times critic, Janet Maslin. First screening, A Long Hot Summer, the affair paid tribute to the recently passed Paul Newman who costarred in the 1958 film with his wife Joanne Woodward.    Of course, well versed on everything from politics to paternity, he took the opportunity to entertain the audience to tears. But the emotional exhibition that stood out most among all the laughter clearly belonged to the 50 year old actor. 
Marveling at the chance to witness Newman and Woodward falling in love on screen, he couldn't help voice his feelings at the sudden end of their amazing life. "Seeing this movie breaks my heart," said Baldwin in sincerity.
In a more lighthearted tone, Baldwin offered an objective opinion about Newman's performance in only the way a true friend could. "Newman's good but not great in the Faulkner classic," said Baldwin. "That progression didn't happen until he got some tarnish on the chrome."
Conversely, he pointed out that the signs of greatness were already showing. In numerous scenes, Newman was stuck on the side staring off into what Baldwin called the "cinematic abyss."  More difficult than it may sound, he clarified, "You've go to have something going on to pull that off, and he had something going on."
Still, any mention of Newman requires recognition of what he did off screen. "It's not about the money raised from salad dressing, said Baldwin, "It's the way he spent it."
With nine Newman camps around the world, he recommended that people visit the "Hole in the Wall Camp" for children with life-threatening diseases in Easton, CT. In Baldwin's last visit there, he hoped he would see his friend at the annual gala. But the 83 year old proved too sick to attend. Missing Newman's presence, friends did their best to give the philanthropist a last connection to his legacy.
Fellow actors stood in imitation of other famous performers and video taped mocked up screen tests of Newman's most memorable roles. "It seeez heerre-uh," said Baldwin doing his best Pacino, "I feel like a cat on a hot tin roof."
If the audience's reaction was any indication, Newman was probably left feeling as though his legacy was safe in the hands of friends willing to carry it.
Unfortunately, preserving the state of film and acting isn't going to be so easy. The rise of multimedia conglomerations, signifies something that shows a clear decline in the product, beginning around 1980.
"Studios used to protect their stars. Today, you could be filming at a studio like Paramount, and down the hall at Entertainment Tonight, which is probably owned by the same company, they're trying to out you from the closet," Baldwin reflected. "It's a weird dynamic."
Always in pursuit of profits at the expense of the star, he also lamented the feature role actors must play in the promotion of films. "They run the flag up the pole with 'Bob's' name," he said, "and if it fails, the actor goes down with it."
Of course, an Alec Baldwin appearance means politics, and politics that leans left. But he took the chance to address criticism from his ilk about appearing on Saturday Night Live with Sara Palin. "It was a skit with the Republican candidate for Vice President not David Duke," Baldwin asserted.
Describing her as very gracious, Baldwin brought back a little blind siding that his conservative leaning brother Steven had conspired with the Alaska governor. Doing a Sara Palin that would have impressed Tina Fey, he conveyed her light hearted jab at him. "Your brother and I have been talking about knocking some sense into you," Baldwin said in imitating Ms. Palin's remark. But it's probably safe to say that his sense would be left intact no matter how hard they knock.
Please Like My Movie Page on Facebook