Best of Netflix
A Filmmaker's Review: "The Pact" (2014, Netflix)
3/5 - Entertaining and informative but often conflicted and rather impolite...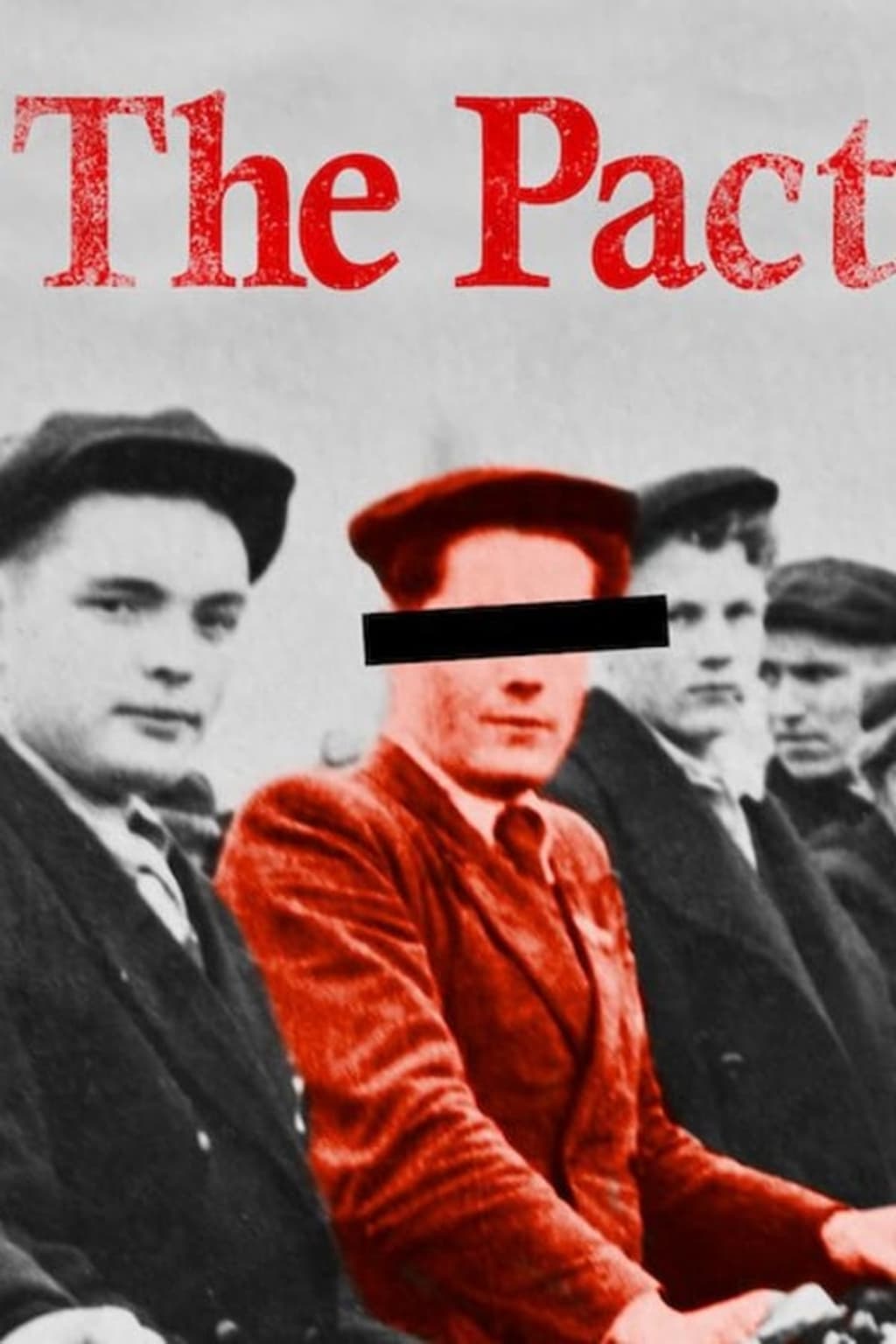 I thought that this documentary was pretty impressive if not, sometimes rather invasive and impolite. It's about Adolf Hitler and his family. It's about the people who were related to him like his brother and it tells the story of how his brother: Alois, had a son called William. Then William moved to America, changed his name and had four sons. These four sons made a pact and they are still alive today.
The show starts off by showing us a rather commonplace grave in a graveyard. It's setting up the mysterious air of the documentary. But something it doesn't do is create any atmosphere. So you've got this mysterious grave in the middle of a graveyard and you really do just wonder about why they're filming a grave more than you're asking the question about why that grave is unique from the others. However, that's probably just me being pedantic. Let's move on to the meat of the documentary. Now, a well-made modern documentary needs to do more than just make us ask questions. It needs to provide us with a few answers in new and exciting ways. We are going to have a look at these 'ways' of providing answers which this documentary actually does pretty well in comparison to others about Hitler.
This documentary provides us with an answer to the person in the grave by giving us a background on him. This show isn't just about Adolf Hitler. In fact, Hitler isn't actually really in it visually all that much. A lot of the documentary is about this man called William Patrick Hitler - Hitler's nephew. It's about how he goes searching for his father and how he tries to be opportunistic with the Hitler name in the rise of Nazi Germany. We get photographs in black and white of him and we get photographs of the places he frequented and what they look like now. This relates it to our own time, the flashing back and forth between black and white, and colour images. It's a great way of establishing audience connection.
The documentary provides us with an answer of what happened to William Patrick Hitler after the war and how he moved to the USA by providing us one last photograph of him in his later years. We receive a talk by a man who is still alive who knows William Patrick's four sons and he explains finding out about the family secret. The fact that they have someone who personally knows these people is trying to show the audience that the people who are related to Hitler aren't necessarily Hitler. They only share a name. Since the family changed their name, they don't even share that anymore. But what the father, William Patrick, changed it to is answered through some historical context of the documentary and provides some conflict to what we are initially told about him hating his uncle Adolf. The fact he gives one of his sons the middle name 'Adolf' also presents some conflict with the original hatred theory as well. The documentary actually very deliberately presents the conflict and the reason why is in the last third of the film.
The filmmaker knows damn well that he won't be able to get access to two of the brothers. They are hidden away in a house with a massive wall built all the way around it because of prying eyes. The fact they wanted to keep their existence secret hasn't really worked out. But since one of the brothers is dead, that only leaves the final brother - the one with the middle name 'Adolf'. Now, I found the next part of this documentary very disrespectful to someone else's privacy. The filmmaker secretly films himself going up to Hitler's great-nephew and trying to gain some sort of reaction out of him. The man actually politely tells him to leave a few times before becoming more stern. Obviously, the general consensus here is to make the whole 'secrecy' aspect look as if it has failed. But the man does provide him with a bit of information. The book William Patrick wrote with his mother is apparently filled with lies. So is this documentary just looking for answers to a conflict that wasn't really there?
In conclusion, I find that though this documentary is conflicted in its style and doesn't really have a filmmaking direction - it does serve its purpose for information and entertainment. Though, I think that he could've left the man he intruded upon alone. I did not find that very polite and it wasn't required. The documentary would've been the same without it.