A Filmmaker's Guide to: "The Danish Girl" (2015)
An Appreciation of Cinema (Pt.11)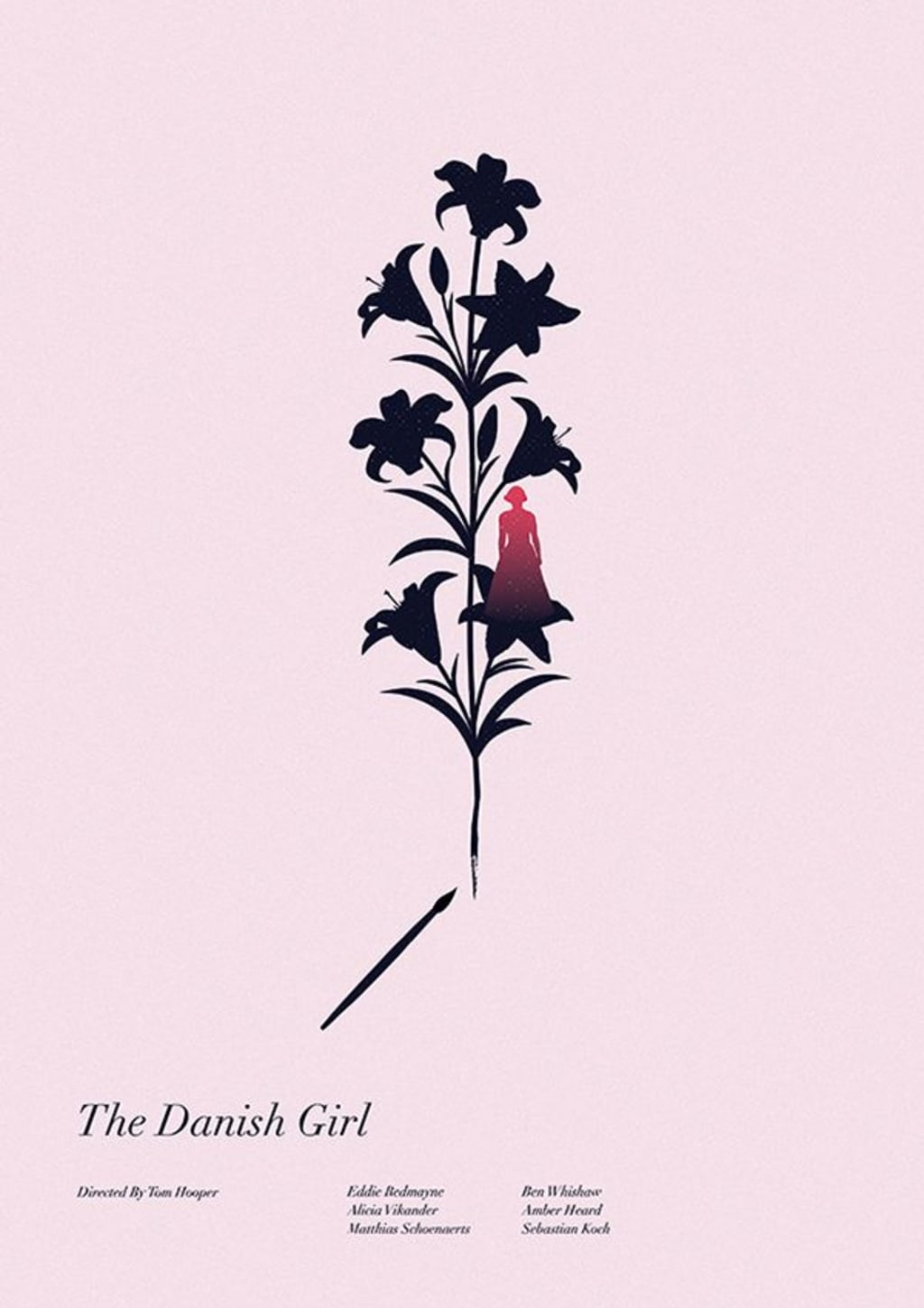 In this chapter of 'the filmmaker's guide' we are going to explore some of the films that have changed our outlook of the possibilities in cinema in some way, shape or form. These can include, but are not limited to: revolutionary cinematography, narratives that challenge the social structure and the common view, trademark styles of auter cinema, brilliant adaptations of novels and other works, films of philosophical value and films that touch our hearts and souls with their incredible underlying messages and morals. Within each of the films in this chapter there is a certain something that makes them special and a certain something that makes them linger long after we have watched them for the first time. Lasting impressions are difficult to create, but I think that the films we will briefly touch on in this chapter are some of the films we will never ever forget.
"The Danish Girl" (2015) dir. by Tom Hooper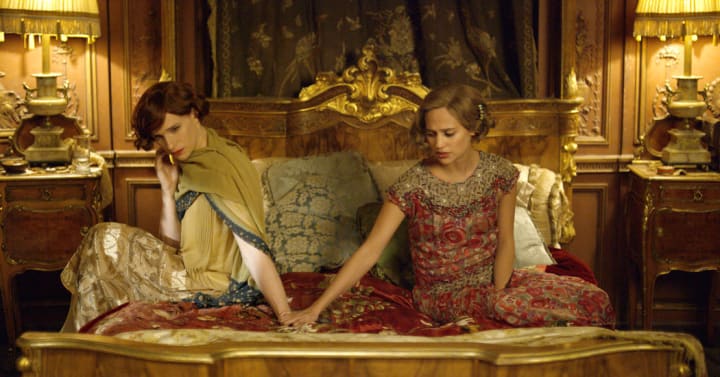 Possibly one of the most picturesque and beautifully tragic films of its decade, this film is directed by the same man who made films like "Les Miserables" (2012) - which, in my opinion, wasn't really all that good in comparison. But, when Tom Hooper adapted David Ebershoff's novel about the very real artist of the 1920s, he created what I believe is his magnum opus. Many people have questions about the performance in this film of a transgender woman but, there is no doubt in my mind that this performance to date has been Eddie Redmayne's most emotionally moving role. It is a combination of thoughts and feelings, masters of identities and movements, various conflicts between the mind and soul and this is not just in Lili Elbe, but also in the famed Gerda Wegener and her ambivalence of sexuality. Part based on the novel and part based on the reality of what Lili's life would have been like in her conflicts and struggles, Tom Hooper breathes new life into one of the biggest names in 1920s art: Lili Elvenes.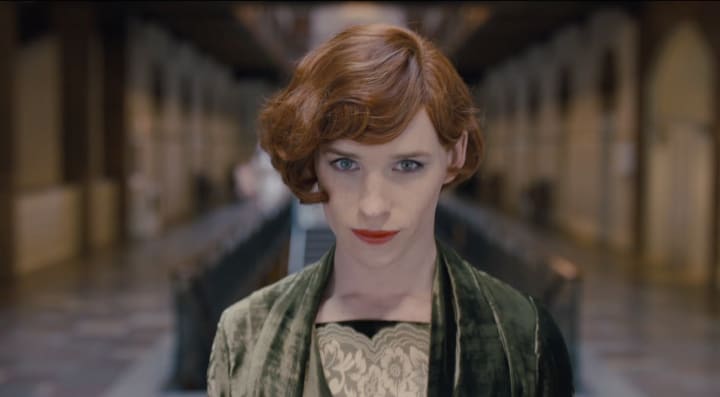 The design of the film is absolutely beautiful and is topped off with a colour scheme befitting the Danish 1920s. It is an amazing tone-down of the Baroque with more natural colours instead of the bold golds and browns, there is a touch of the French Romantic that is shown through the way in which the colours compliment each other and almost seem easy on the eye for the impact of making the main focus on to our characters. The characterisation is almost too perfect with Eddie Redmayne in the main role creating the massively emotional performance. This highly emotional performance enhances the conflict between Lili and Gerda, and when the women argue it is not a violent of shouty argument. Instead, it is an argument of facial expressions and quiet words, something that is far more effective in its silences than its actions. It is a very special thing. When we say that women can communicate through their eyes, we are not saying that lightly and both performances in this movie show that very clearly.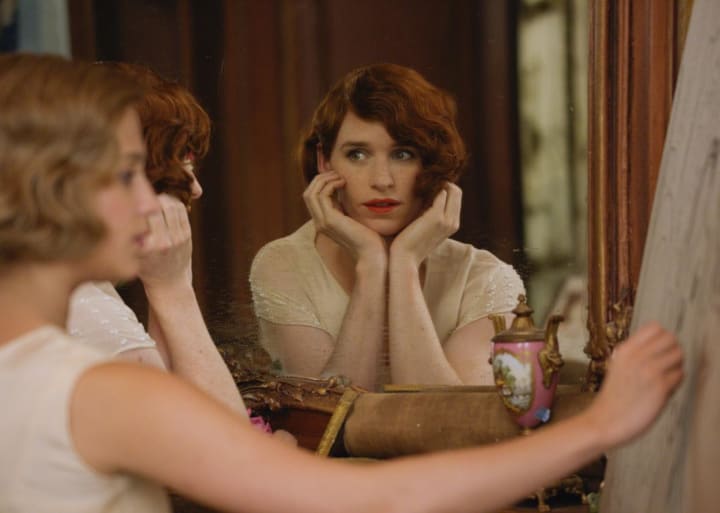 The entire movie is a trip of great emotion, high intensity and moving moments of complete conflict. I believe though that the best thing about this movie is that it is not trying to be 'too good'. It is trying to tell us a story about a woman who wanted to show us how much of a woman she could be and the film did just that. It entertains us because it makes us feel her feelings and most importantly, share in her sorrows. Once we connect this much with a character, we automatically get drawn into their story no matter what it may be about. The high emotional connection with Lili lingers long after you've read, listened to, or watched her incredible story. It is something that is everlasting because of the emotional connection she creates. From start to finish, she is completely open and honest with us and as an audience, we cannot ask for very much more. She always stays faithful to her audience.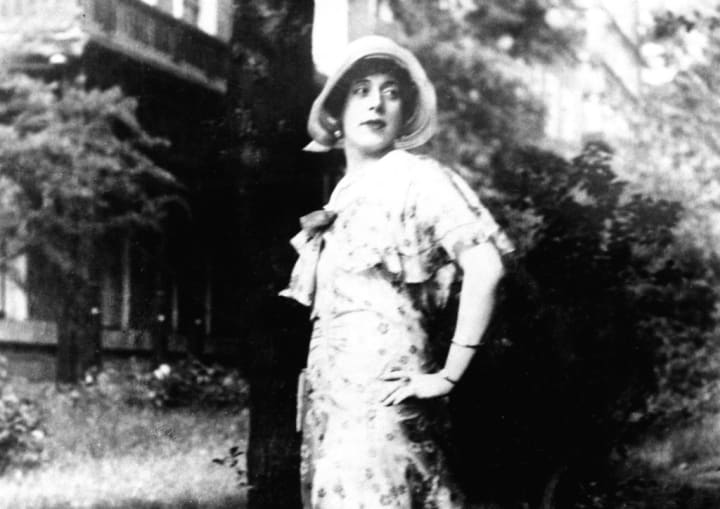 "I can feel myself getting better when I listen to your pencil. You've always sketched me better than I was. But what you draw, I become. You made me beautiful. And now you're making me strong. Such power in you."
- Lili Elbe, "The Danish Girl" (2015)