A Filmmaker's Guide to the Best Performances: Robert Downey Jr.
b. 04-04-1965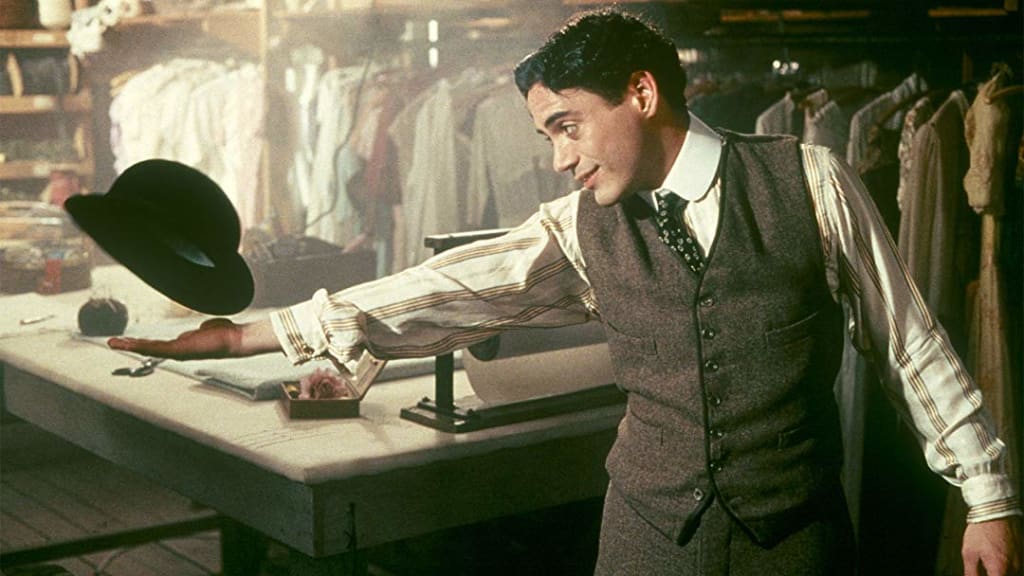 Robert Downey Jr. is by far one of his generations finest actors. With a great deal of films under his belt and being renowned for portraying the action hero Iron Man, Robert Downey Jr. has had the greatest comeback in all of cinema history. With his days of drugs and jail behind him, Robert Downey Jr. has forged a brand new image for himself, becoming one of the most well-respected men in all of Hollywood.
Throughout his career, he's made a brilliant amount of great movies. He's also made a grand amount of money and accolades selling some of his greatest talents. He can act, sing, dance, play the piano and do so much more. If you didn't know - one of my favourite albums of all time is called "The Futurist" (2004) and it is by...you guessed it, Robert Downey Jr.
What we're going to do today is go through my top ten favourite performances by Robert Downey Jr. complete with commentary etc. Oh, and if you didn't know, I went through this phase at about 16 where I watched every single one of his movies and shows almost back-to-back. Yes, I compromised my studies of a possible chemistry test in order to watch one more episode of Ally McBeal. But enough of that, let's have a look at my top ten film performances by Robert Downey Jr. I said film, so Ally McBeal etc. won't be included here and neither will TV Specials or his performances on SNL. Also, these are all my own opinion, so don't take it as a fact.
The Best Performances in Film by Robert Downey Jr.
10. Jack Jericho in "The Pick-Up Artist" (1987)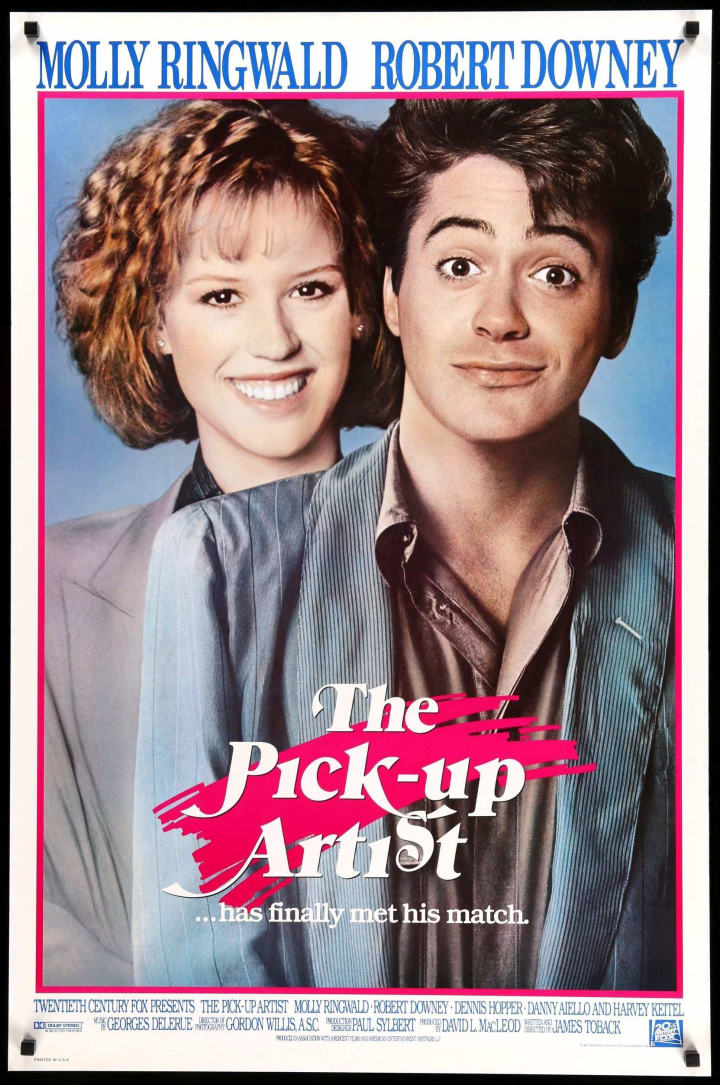 I think this was one of the first rom-coms I ever watched as a teenager and all I remember from the film is him going "you have the voice of a Botticelli and the body of a Degas" every single time and now I just find it annoying. But the film is fun. It's not trying to be serious and it probably would never get made if it were being made today. But, it's a feel-good film with a young, fresh-looking Robert Downey Jr.
9. James Barris in "A Scanner Darkly" (2006)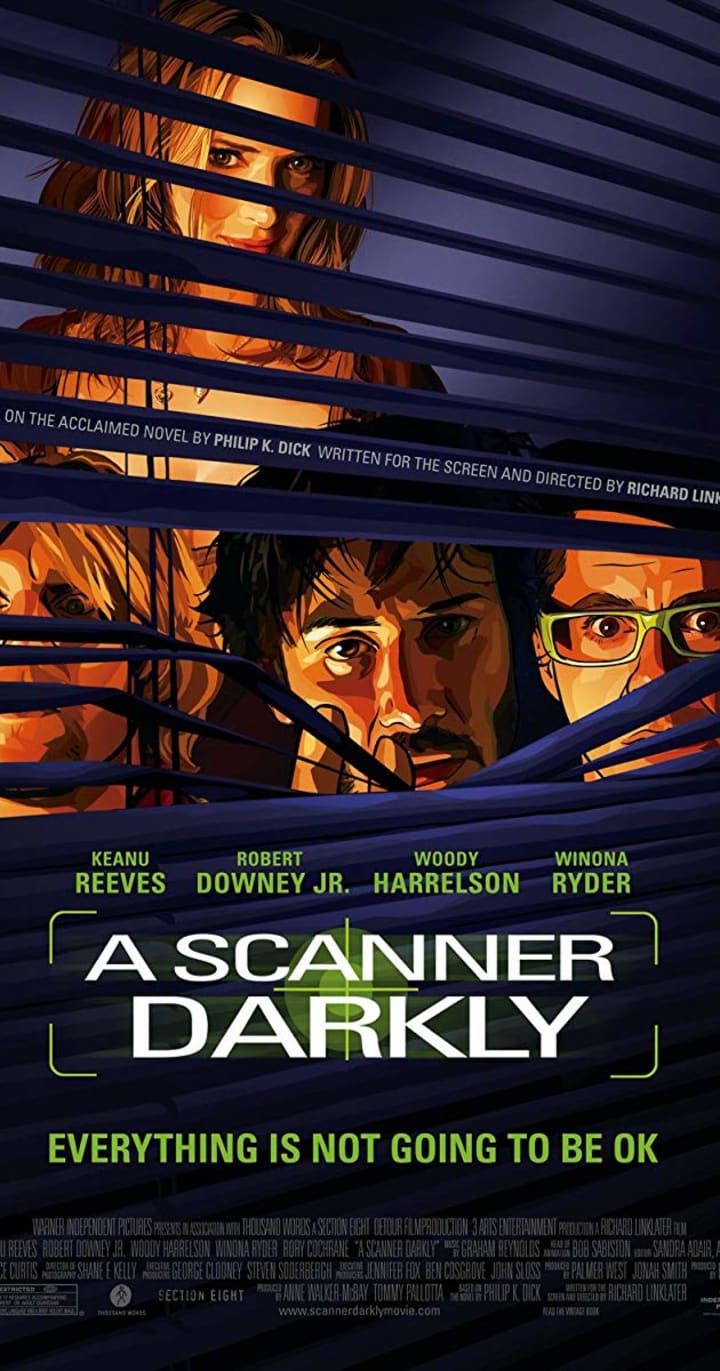 My favourite part of this movie is when James makes the homemade silencer and shoots it off in the middle of everyone and the other guy goes "that's some silencer you've got there..." because it actually made the gun louder instead of quieter. I know that Keanu Reeves was supposed to be the star but I think without Robert Downey Jr.'s comic relief, the film would've been over-the-top and boring. Remember, it's based on a graphic novel. It's supposed to be a bit funny in places.
8. Robert Merivel in "Restoration" (1995)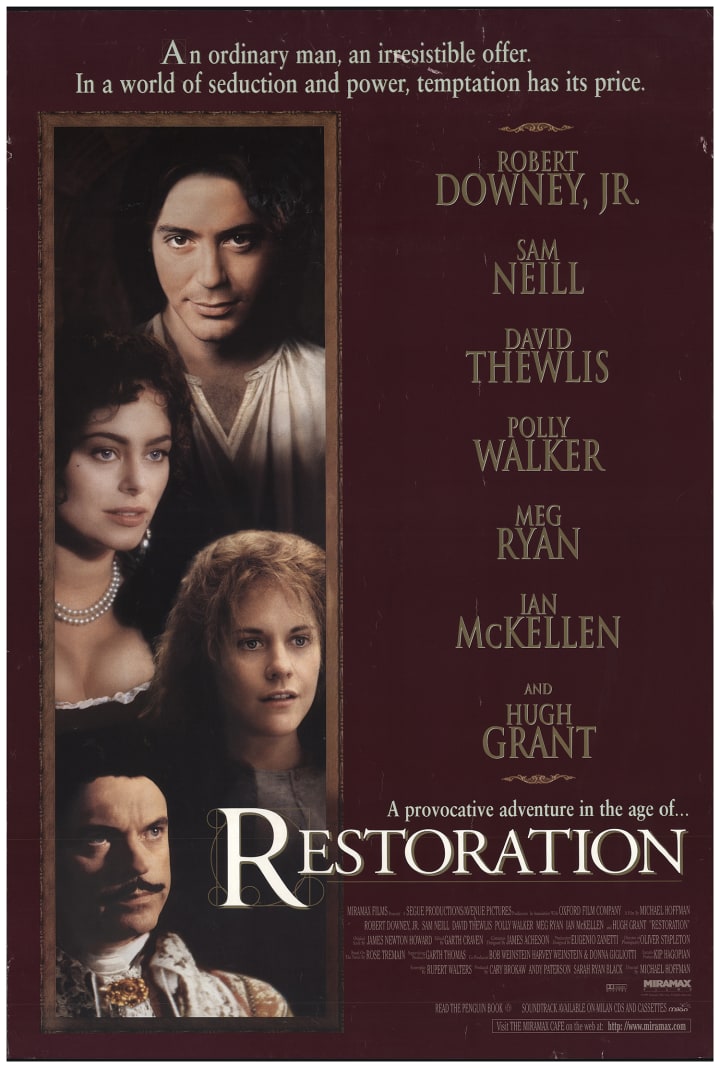 I both loved and hated this film. I had, by the time I saw this film, read the book it was based on of the same name by the author, Rose Tremain - I had also read the sequel "Merivel, A Man of His Time." The problem I had with the film was Hugh Grant was in it - that was about it. Everything else about the film was brilliant. For instance, the sheer debauchery of Merivel is displayed as perfect as it is in the book as a stain on his character as in the film as well. I couldn't believe they had got it so perfectly accurate. He had this sort of almost jokey and cowardly nature to him and I really felt that from the film.
7. Harry Lockhart in "Kiss, Kiss, Bang, Bang" (2005)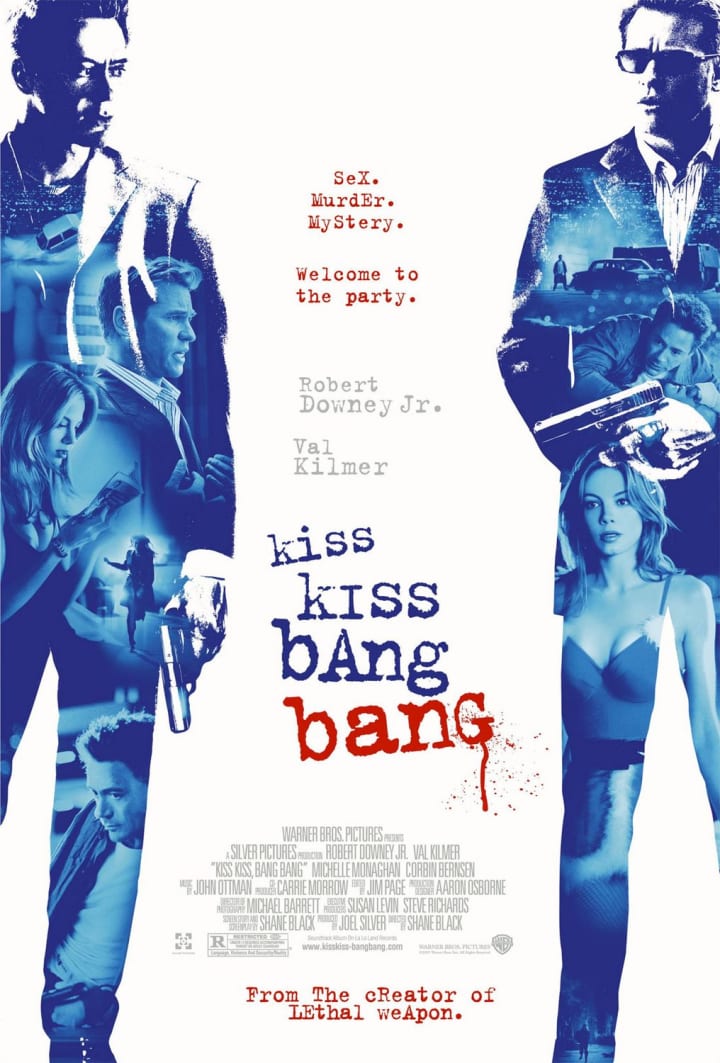 This was one of the funniest movies I saw as a teenager. Now, it came out in my own time, but I only got to watch it at about 14 for the very first time. It was a brilliant movie that was packed to the brim with clever and maniacal twists and turns. The chemistry between Val Kilmer's character and Robert Downey Jr.'s character was unreal - it was like watching an old married couple fight when Val Kilmer asks what you'd see if you looked up the word 'idiot' in the dictionary. The character of Harry Lockhart is basically a clever, but humble walking catastrophe.
6. Julian Wells in "Less Than Zero" (1987)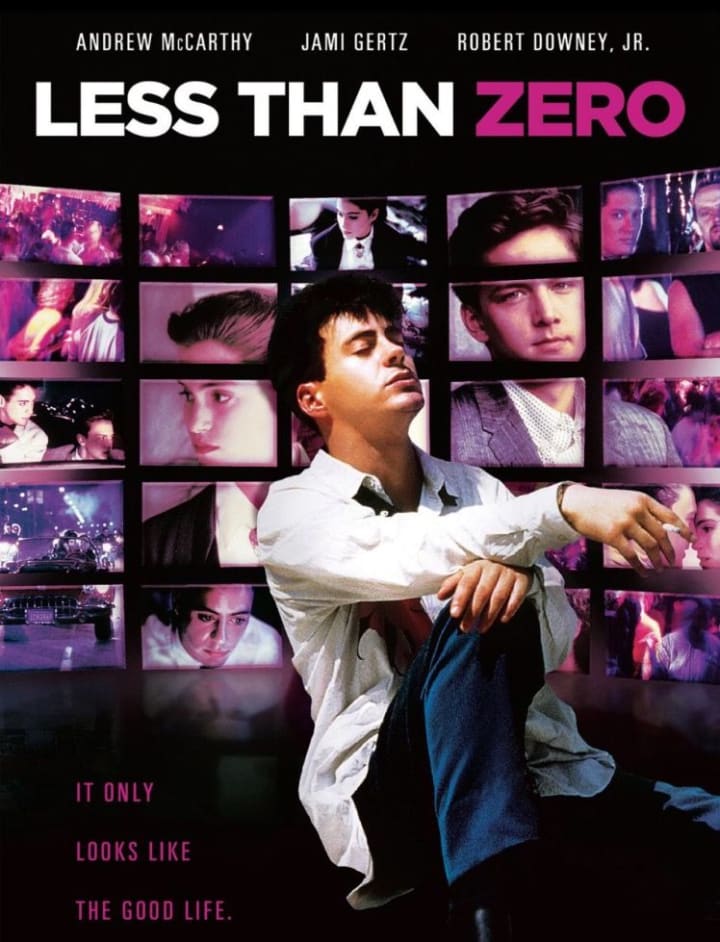 I based some of my English coursework on this at school - the character of Julian Wells. My job was to write a monologue I thought Julian would speak before he died in the back of the car. Now, this doesn't exactly happen in the book, but only in the film. I wanted to go off the fact he was self-destructive and so, chose to use the ending in the film. I found that actually a mixture between the book and film would work better and ended up doing the monologue based on Clayton talking about his friendship with Julian instead. I think that Robert Downey Jr. played this character so well, you could really feel every ounce of emotion being coughed out of him.
5. Dan Dark in "The Singing Detective" (2003)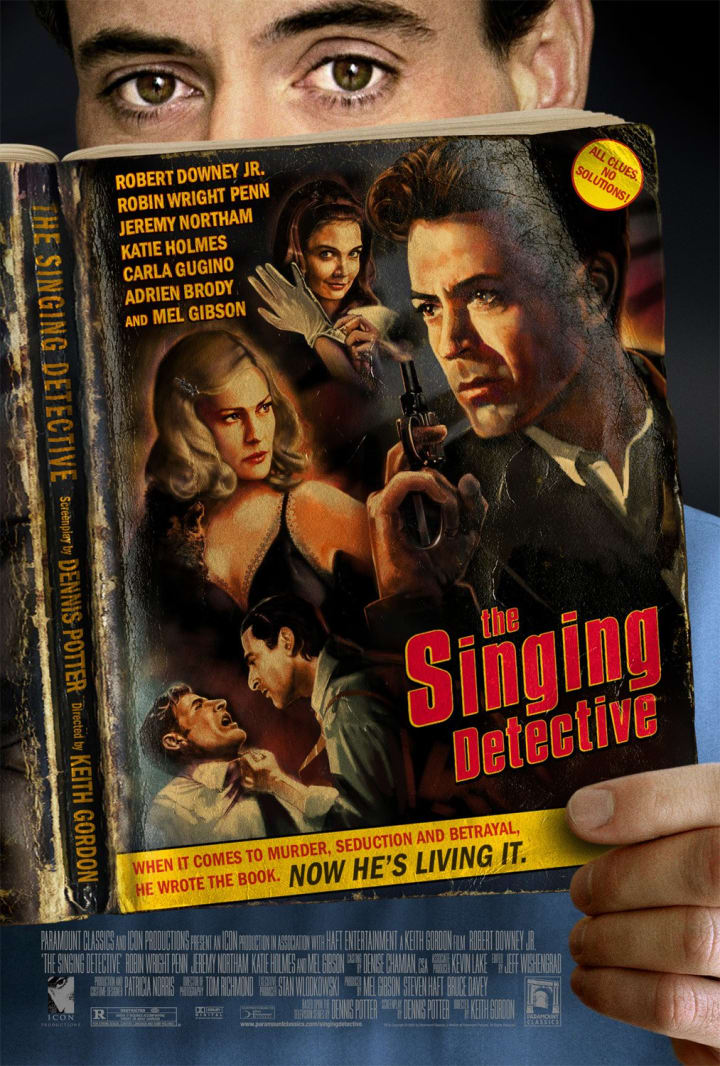 I adore this film. It kind of represents the comeback film for Robert Downey Jr. after he completely fixed and kicked that drug habit. This film is about a man who is badly burned and is writing about this 'singing detective' but its all in his head. During this twisted story, it flashes to the other world and back as song and dance kicks in and there are these strange funny moments and others that are slightly more uncomfortable. When I say uncomfortable, I mean uncomfortable. But they still make you laugh.
4. Tony Stark in "Iron Man" (2008)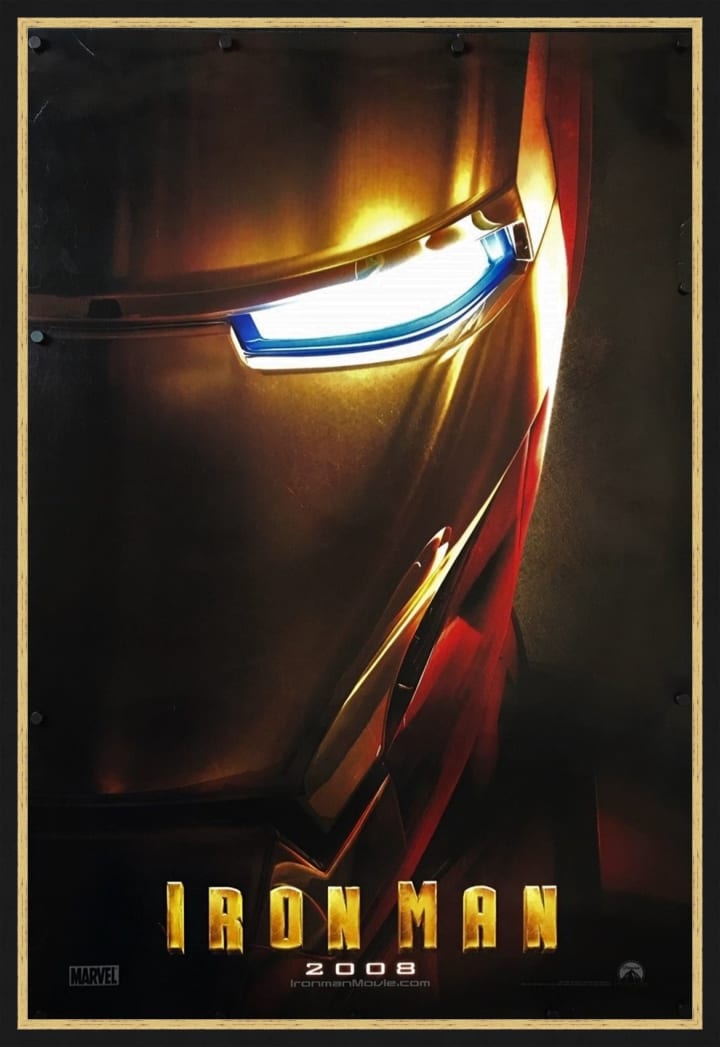 There is no better person to play "Iron Man" than Robert Downey Jr. as he is basically a real life version of Tony Stark. Robert Downey Jr. has made a name for himself amongst the children's market as being Iron Man and, after many an Avengers assembly movie and solo movie - he is still portraying the character to the best of his ability. It has been 12 years so far! I hope he continues with this endeavour.
3. David Seton Barnes in "Soapdish" (1991)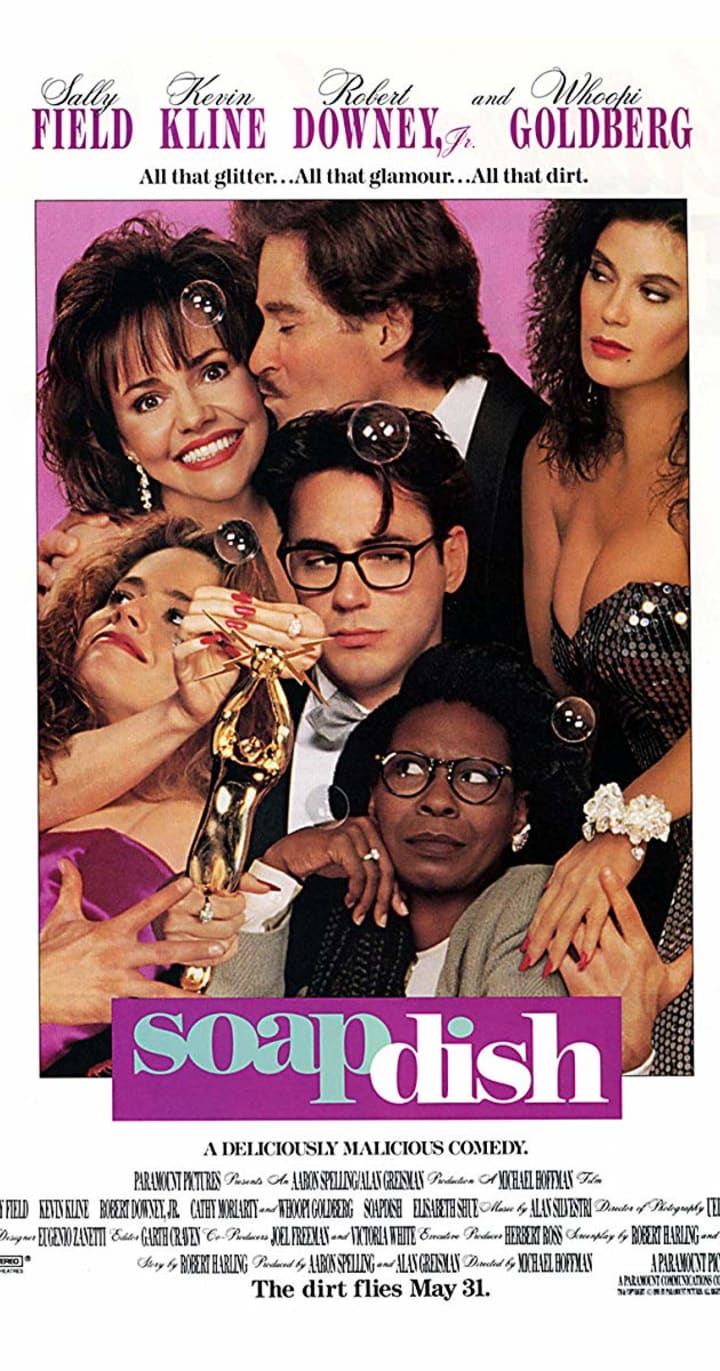 I'm not going to lie, I absolutely adore everything about this film. From start to finish, this film is a feel-good classic and yet, hardly anyone I know has watched it. I based my glasses style off Robert Downey Jr.'s character, David Seton Barnes. He works as a PR for an actress in this Shakespearean comedy set on the floors of a soap opera called "The Sun Also Sets..." None of the other people working on the show like the lead actress and are looking to get her fired, doing the utmost minimum to help her and then, getting her involved in a scandal that blows out of proportion. It is a funny, twisted and hilarious comedic feat and I doubt you could keep a straight face whilst watching it...
2. Paul Avery in "Zodiac" (2007)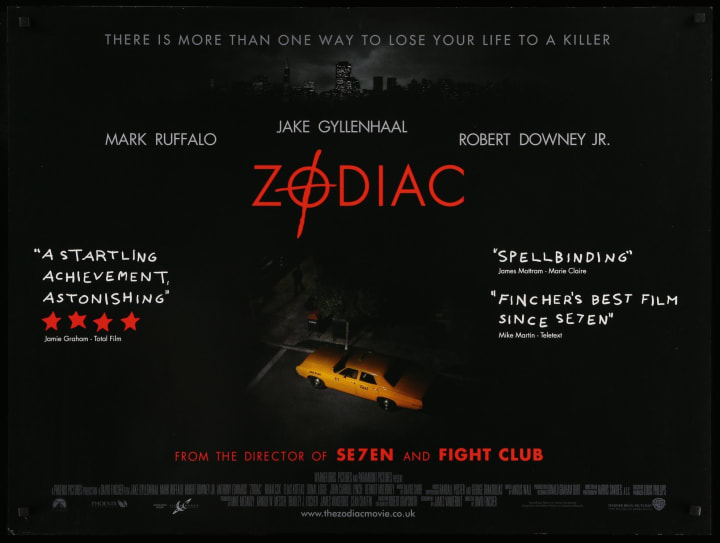 Apart from the various instances in which someone is breathing down a phone, Robert Downey Jr,'s character really is the highlight of this movie. Portraying the tortured and paranoid character very well, he plays the real Paul Avery in the very real film about the Zodiac Killer and how they went to find him. Avery ends up getting threatened and people start wearing badges that say "I am not Paul Avery..." I think Robert Downey Jr. brought a great seriousness to the role that I don't think should be done or even entertained by another other actor if this film ever gets remade.
Films that just didn't make it in...
- Vivian Thompson in "In Dreams" (1999)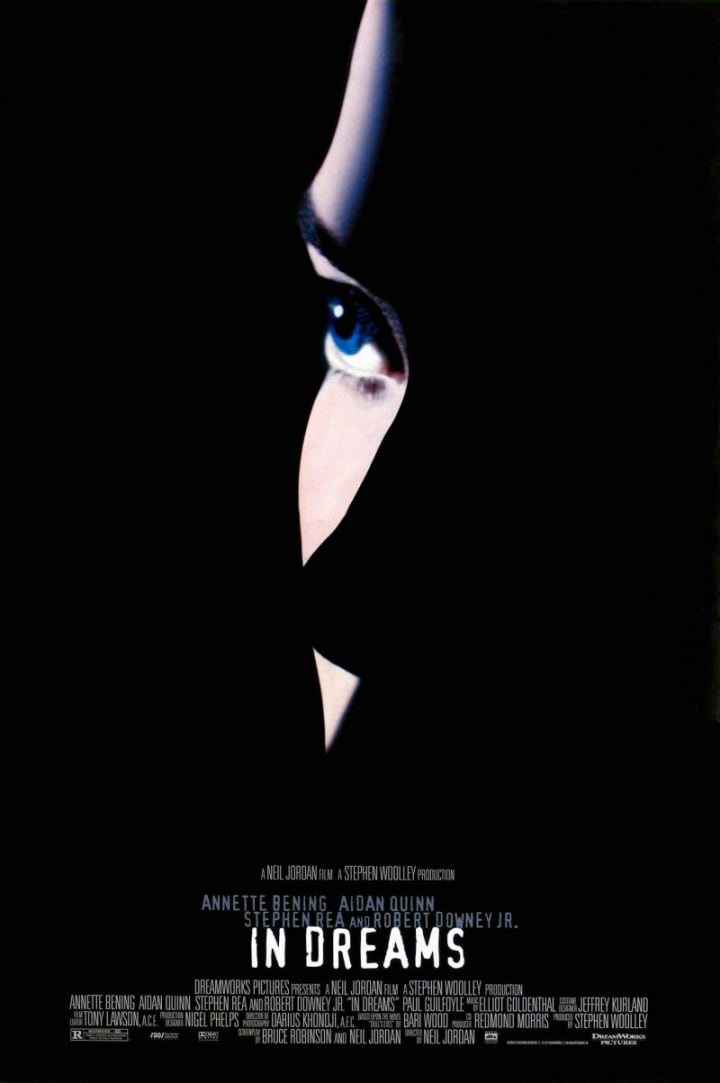 I really enjoyed this one because of its concept but the only good performance was Robert Downey Jr.'s really. I though the film was clever and there was a great amount of intrigue in it, which I really enjoy a lot. At the centre was a murder most foul and it happens again and again, the serial murder is someone that someone else sees in their dreams...
- Earl Rivers in "Richard III" (1995)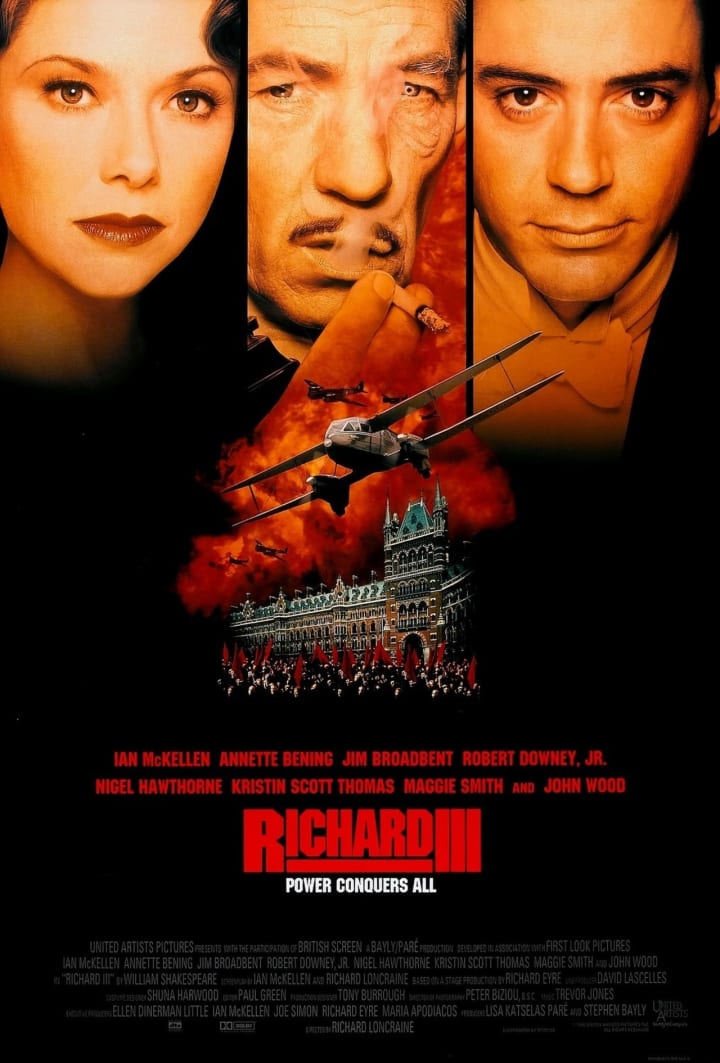 I enjoyed the death scene in which Earl Rivers is stabbed through the stomach on his bed. To be honest, I thought the acting was brilliant though and yet again, it stuck true to the character of Earl Rivers - even though his death didn't happen that way in the play. It was true to the state of character, not the events.
- Alex Finch in "Chances Are" (1989)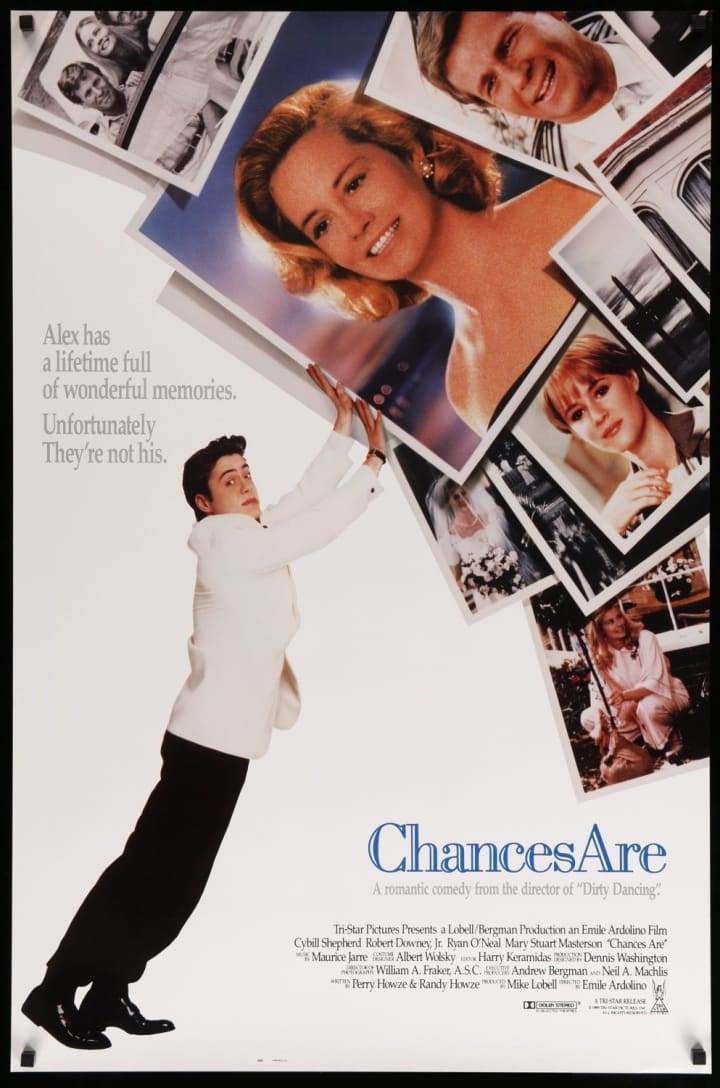 Oh I remember really enjoying this. It's about a guy who loses his memory and then a bunch of weird stuff starts to happen. It is one of those it-could-never-happen rom-coms and yet, it was a very romantic story. I normally hate rom-coms but ones like these really make me laugh.
- Joseph Wershba in "Good Night and Good Luck" (2005)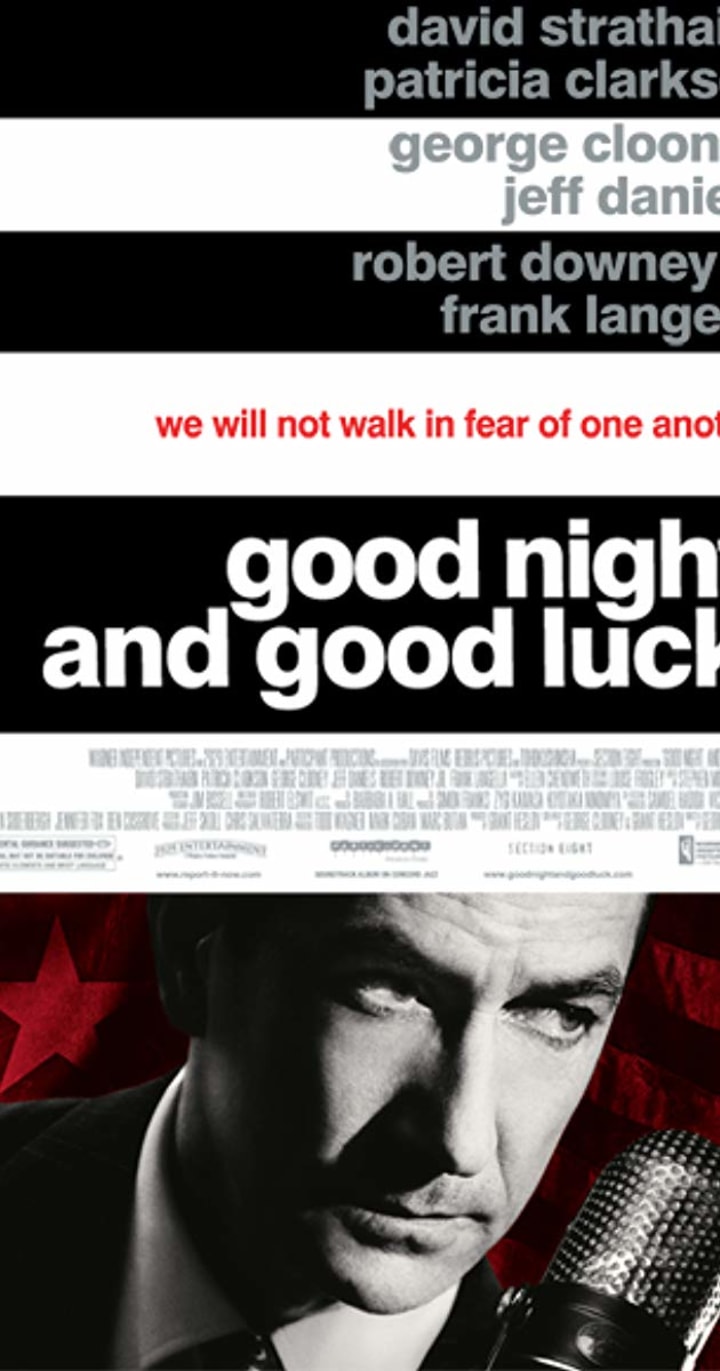 I felt like this was amazing but Robert Downey Jr.'s performance got lost between the likes of George Clooney and co. I found it good, but there were too many good performances.
- Lionel Sweeney in "Fur" (2006)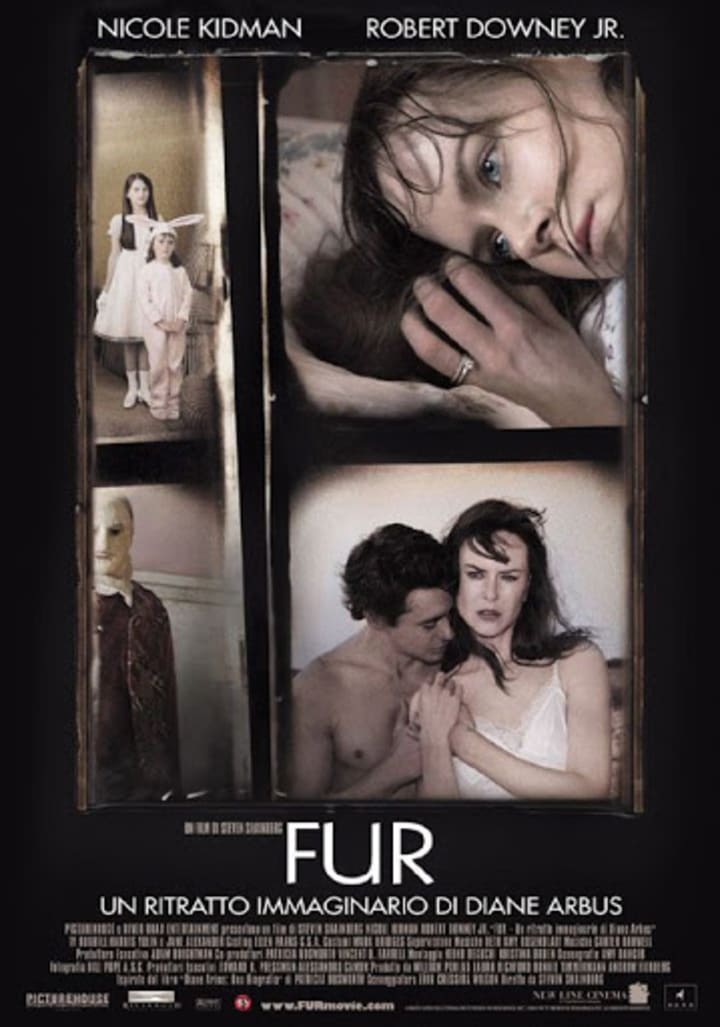 I enjoyed this film but again, Nicole Kidman was in it and so, it doesn't get to be in the top ten. Also the fur kind of creeped me out the first time I watched it.
- Thomas Reilly in "Heart and Souls" (1993)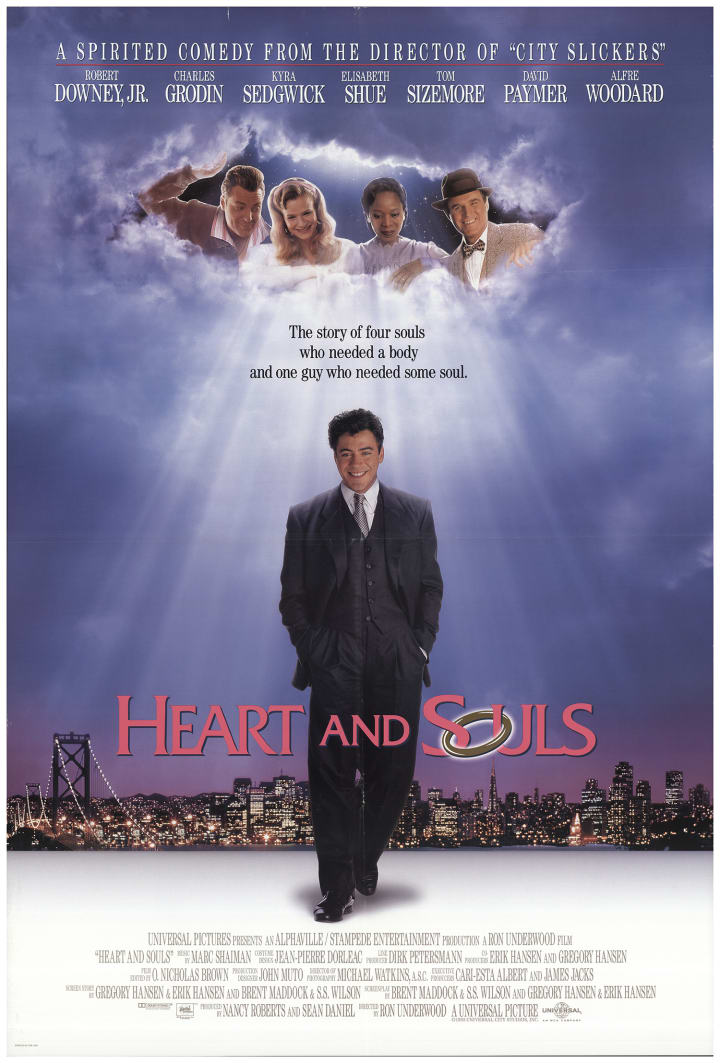 The only thing anyone ever remembers from this is the group singing of "Walk Like a Man" in the middle of the street before the bus comes. It was such a feel-good film!
- Pete Graham in "Gothika" (2003)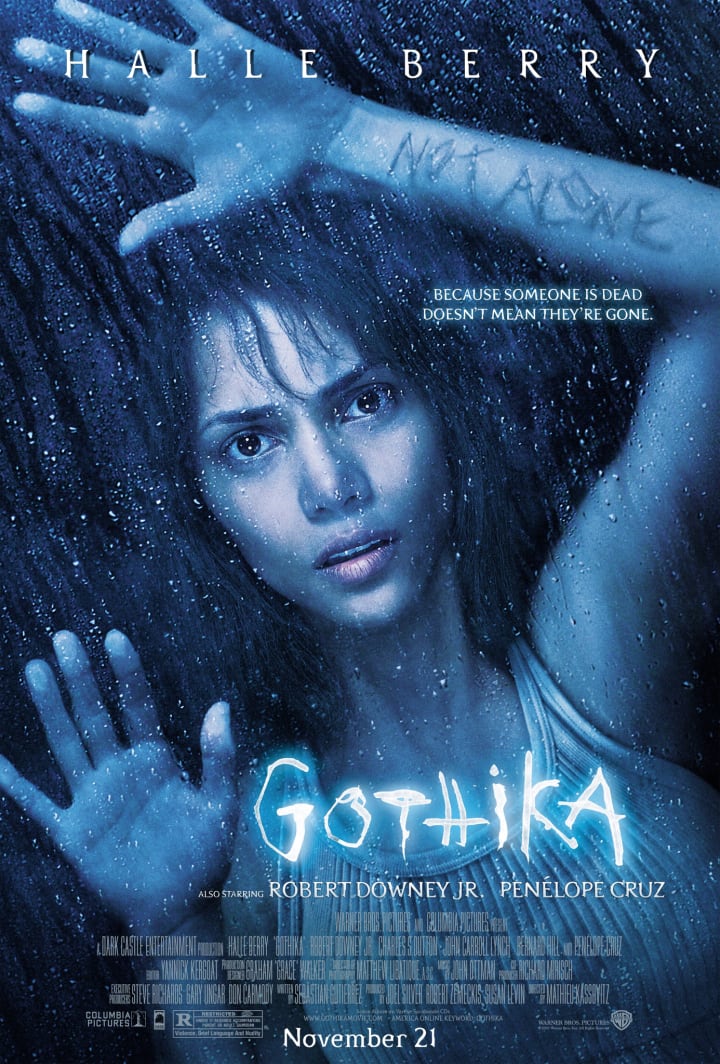 I remember thinking about this film a lot because although I didn't really like Halle Berry's character all that much and I'm not really a fan of Penelope Cruz (I think she's a bit 1 dimensional), I did however, really enjoy the duplicitous nature of Robert Downey Jr.'s character
- Dito Montel in "A Guide to Recognising Your Saints" (2006)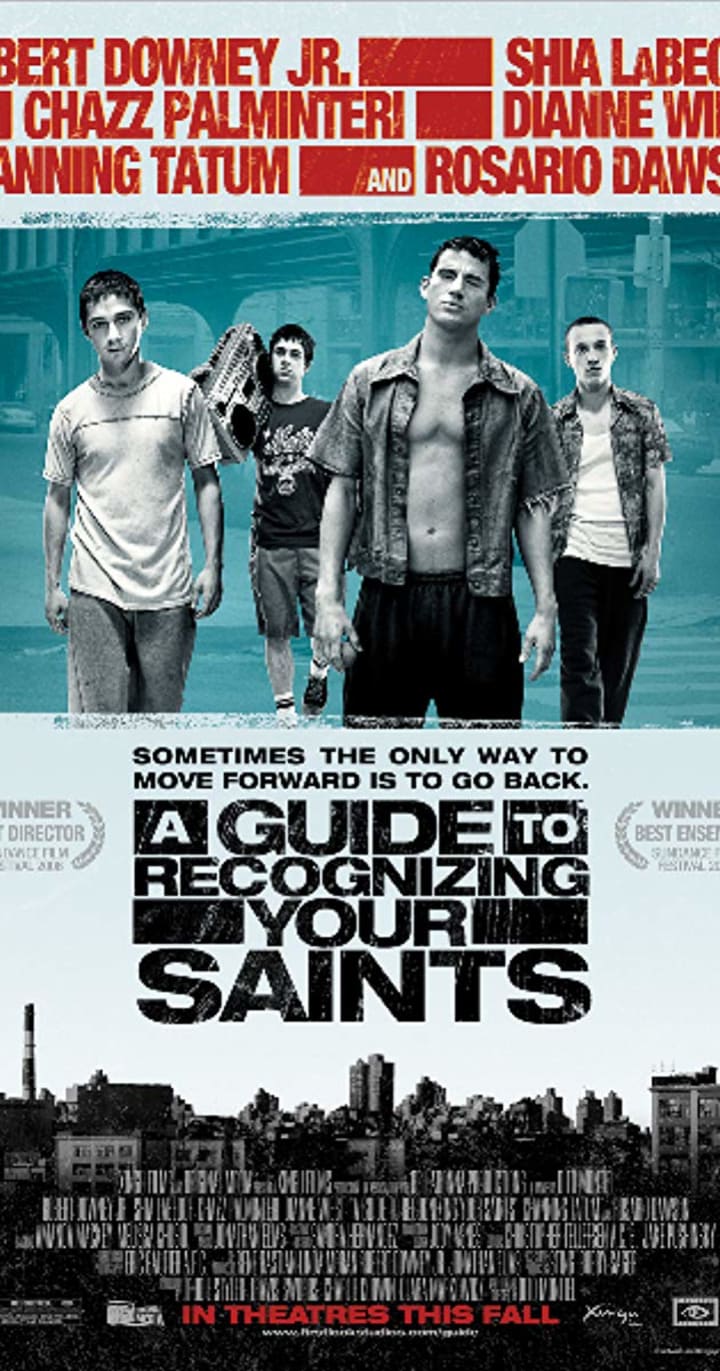 I read the book to this and though the movie was good, it had Shia LaBeouf and so it doesn't get to go on the list
- Derek Lutz in "Back to School" (1986)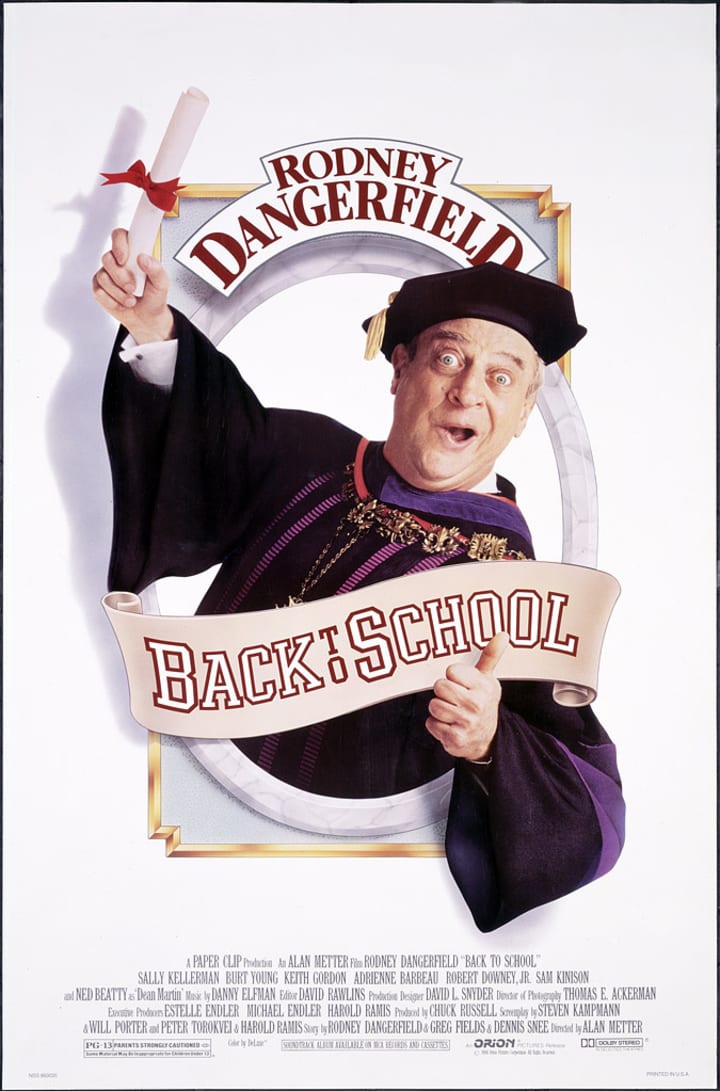 Although Rodney Dangerfield is the star, you can't forget about Robert Downey Jr. hitting the ground and flailing his legs in the air. Absolutely nobody can forget that.
- Clyde Pell in "The Gingerbread Man" (1998)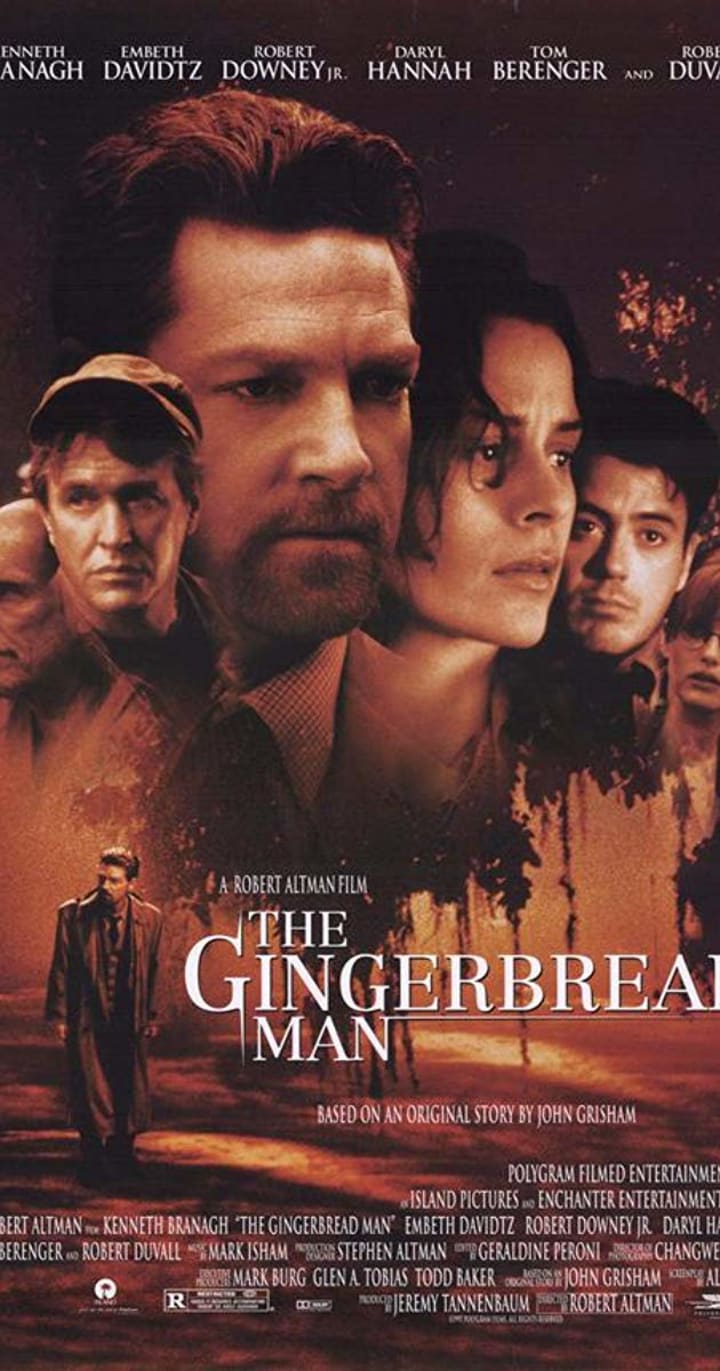 Many people take this as the most popular film starring Robert Downey Jr. after "Iron Man" but I seriously don't think so.
And now for number one...
1. Charlie Chaplin in "Chaplin" (1992)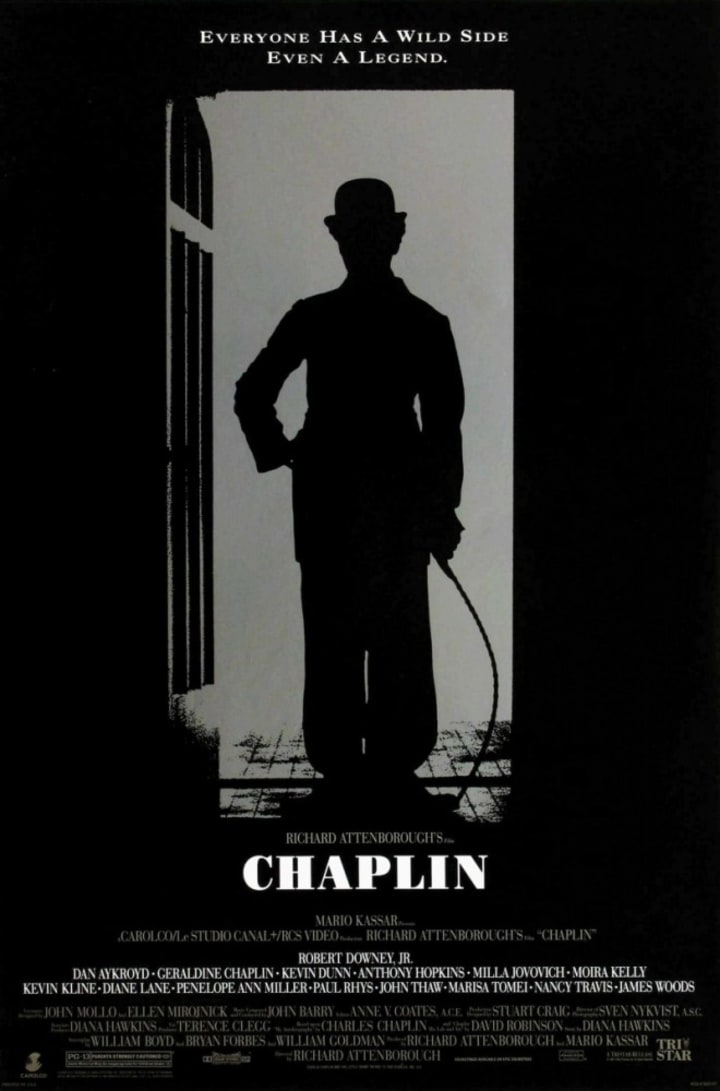 Chaplin is one of those unforgettable classics. It is undoubtedly the greatest on-screen performance Robert Downey Jr. has ever given and even if the film was a bit bleak, Robert Downey Jr. portraying the legendary Charlie Chaplin is incredible. Not only do they look alike but the only thing Robert Downey Jr. would have to do is change his accent from American to English. Otherwise, Robert Downey Jr. has a lot of wit he can use, he also has an incredible amount of skill - so a director knows that Robert Downey Jr. can do whatever is in front of him. It is a completely amazing experience of a movie and from the very beginning in which the Young Adult Chaplin is working in London, taking his girlfriend around, to when he is sitting in another country - telling a man to get down what he's saying for an autobiography, this is a movie you must watch before you die. It is essential.
celebrities
Film and Writing (M.A)
130K+ Reads on Vocal
IG: @AnnieApproximately
Pronouns: (she/her/hers)