A Filmmaker's Guide to the Best Performances: Katharine Hepburn
b. 12th May, 1907 - d. 29th June, 2003
For over six decades, Katharine Hepburn was one of the most popular and most talented leading actresses in Hollywood. Born to incredibly wealthy parents in Hartford, Connecticut, USA - Hepburn was mostly known for her amazing talents to play any such character that she wanted with a great amount of accuracy. Her intelligence was often put together with a personality made of steel and she moved Hollywood's image of females forwards by her amazing fearlessness. The AFI called her the greatest actress of Classic Hollywood Cinema.
Throughout her career she has been in shakespearean dramas, screwball comedies, adventure films, films based on the battle of the sexes, romances, sagas, adaptations of classic novels, gothic mystery films, historical dramas, westerns and many more. She is not only known as the greatest actress of the Classic Hollywood Age, she is also renowned as one of the greatest actresses and most decorated members of Hollywood of all time.
What we are going to have a look at now are the greatest films by Katharine Hepburn in my own personal opinion. Again, this may not be your own personal favourite ten, or maybe not in this order - but I can honestly tell you that I spent a long time thinking about which order to put these in. I hope you can appreciate this list and hopefully, you can watch a Katharine Hepburn classic today in order to honour the anniversary of her death. As of the year 2020 (when this is being written) Katharine Hepburn has been dead for 17 years and yet, it only feels like yesterday when she passed away. But what is clear though, is that maybe even one hundred years from now - she will not be forgotten. Her legacy is one of strength, power, intelligence, talent and humility. She was a driving force of nature and so today, we celebrate her life and her memory with a list of ten of her greatest performances that I think are just amazing in every way…
The Ten Greatest Films Starring Katharine Hepburn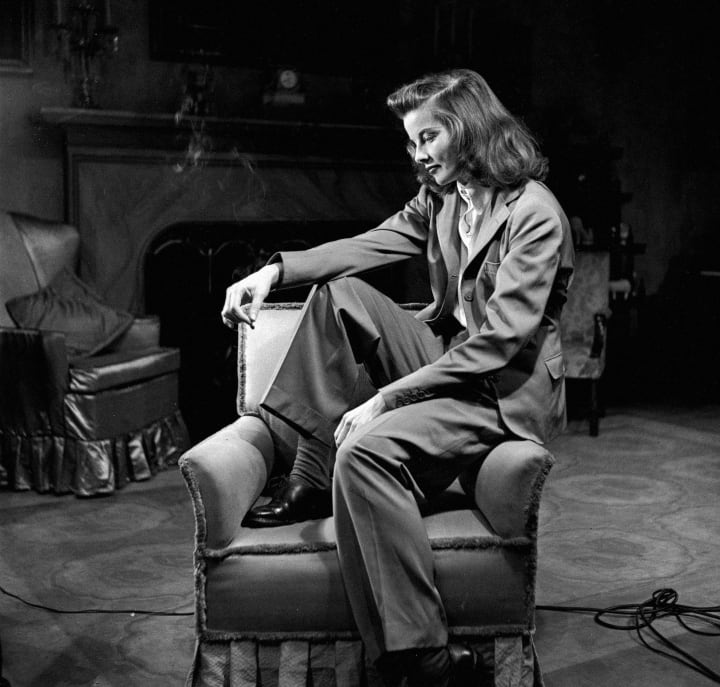 10. Adam's Rib (1949)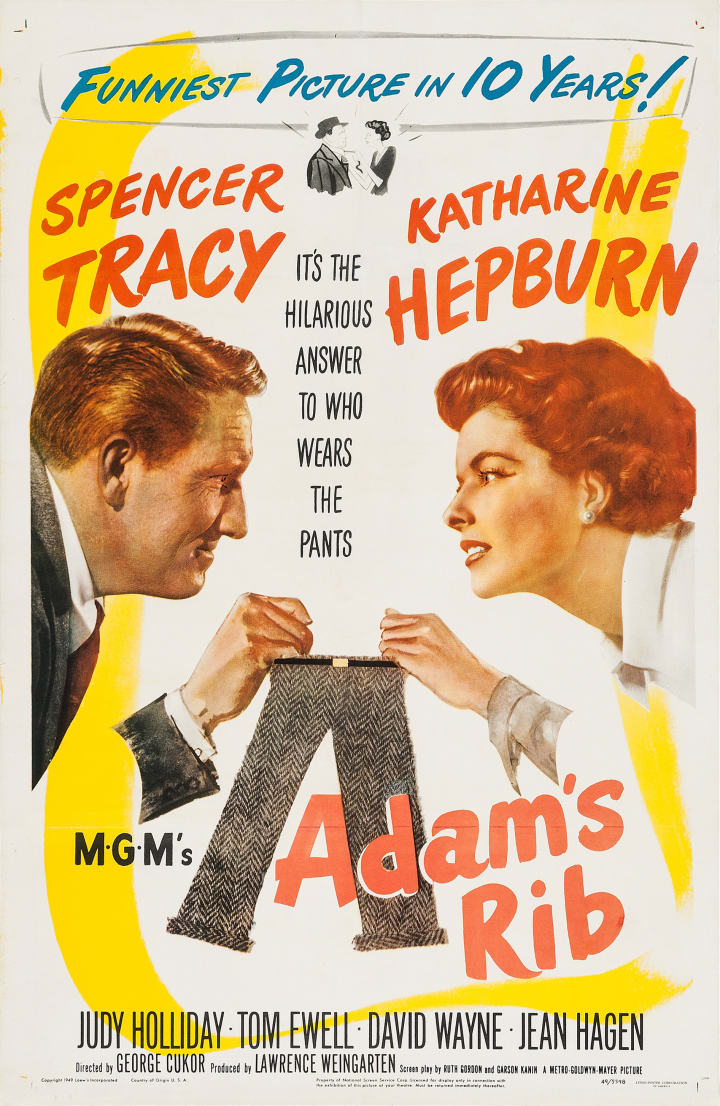 9. Alice Adams (1935)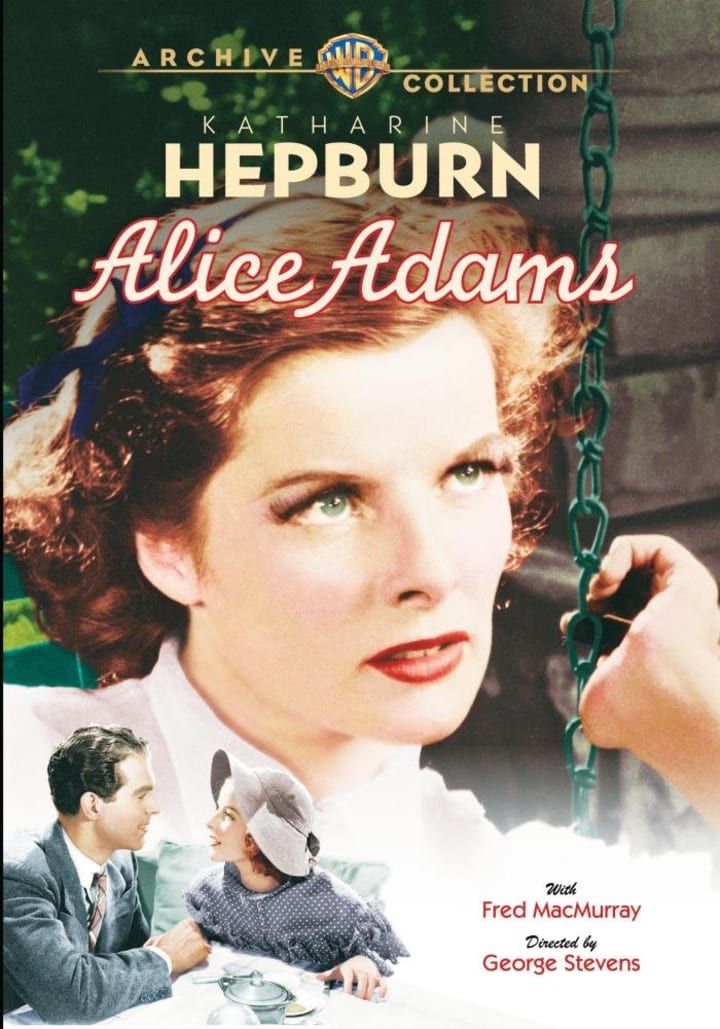 8. Dragon Seed (1944)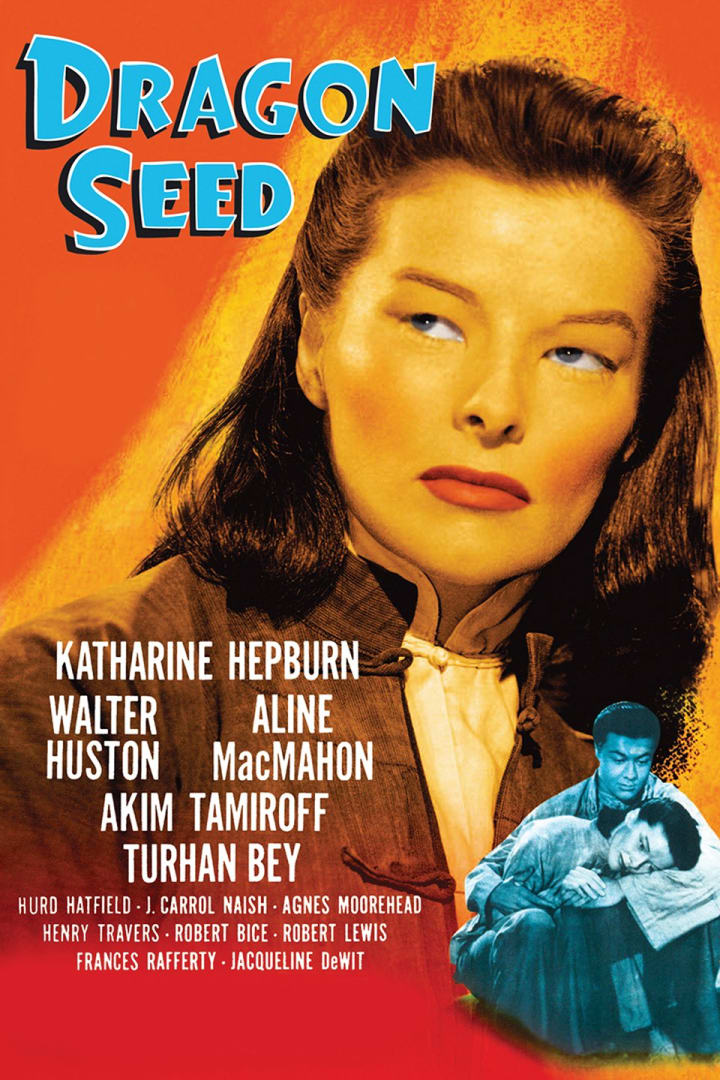 7. Guess Who's Coming to Dinner (1967)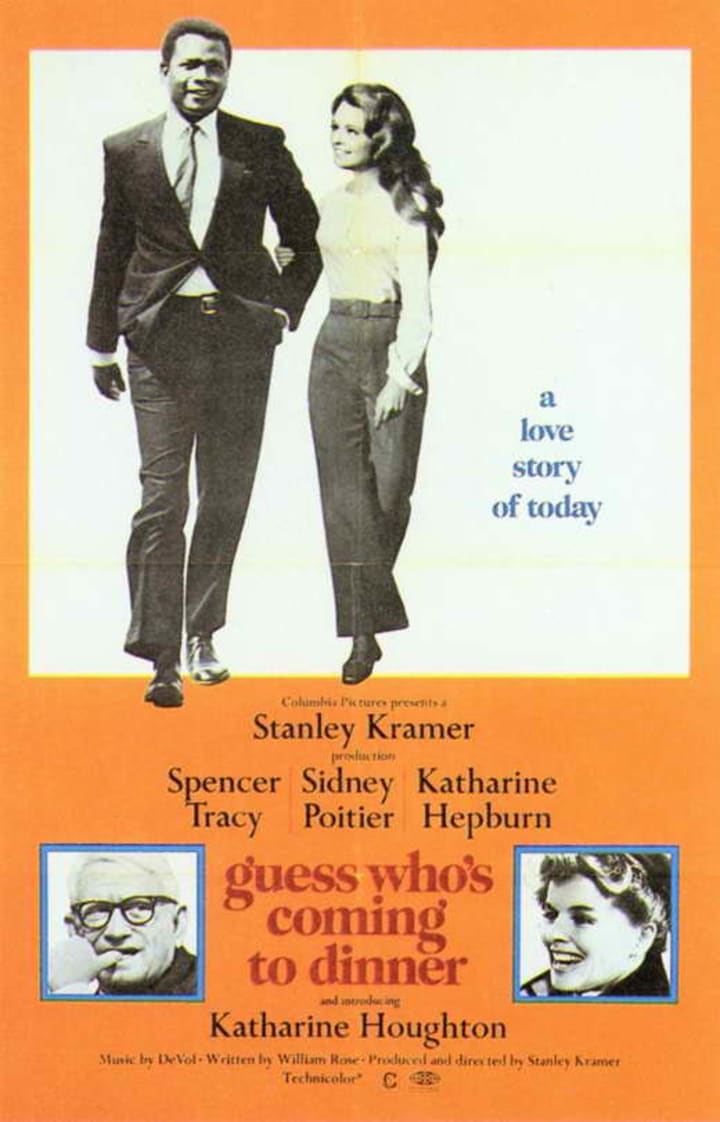 6. Song of Love (1947)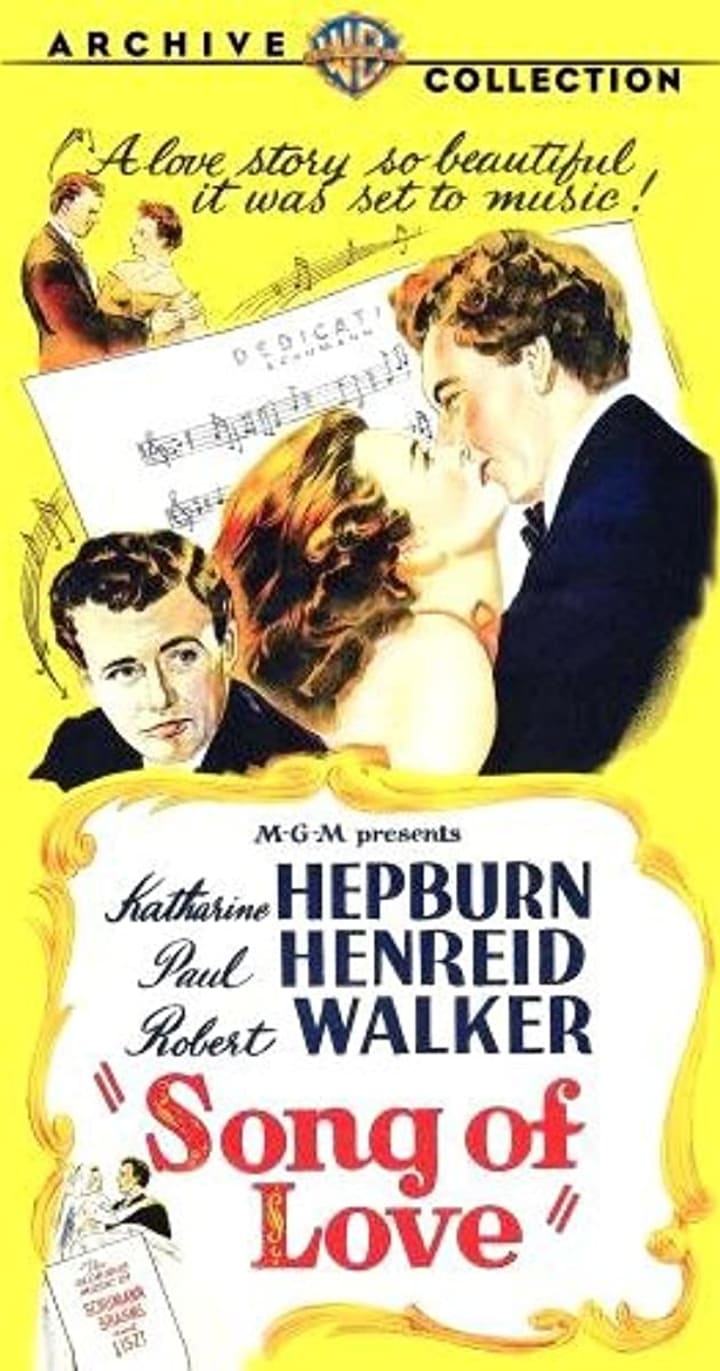 5. Woman of the Year (1942)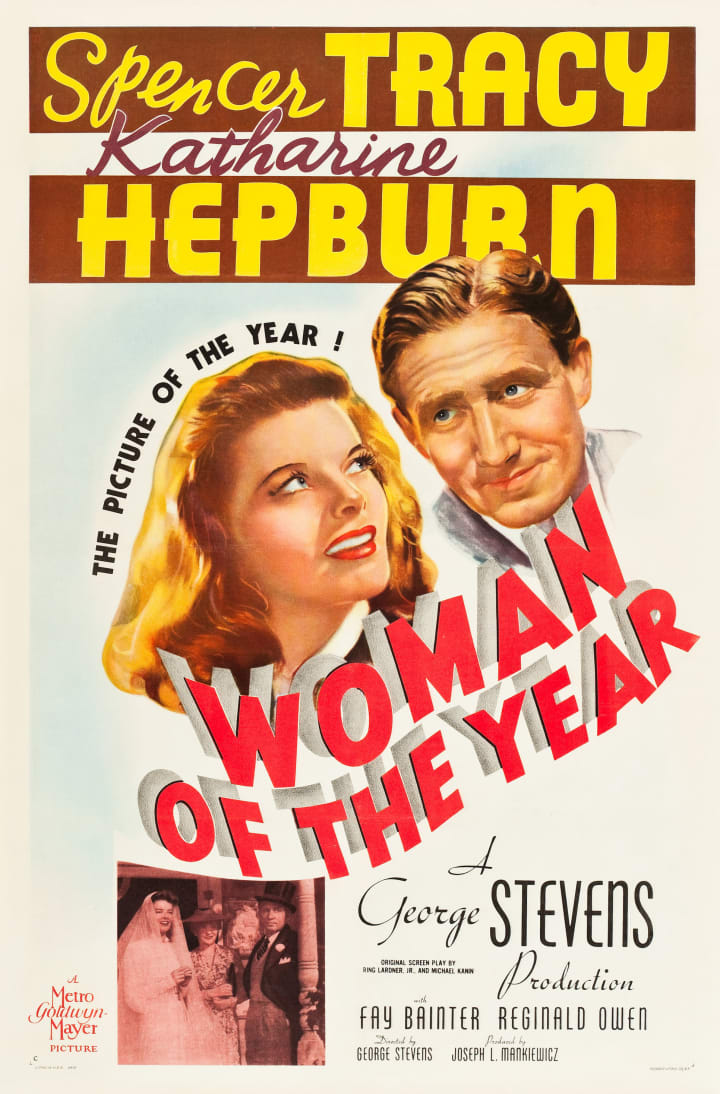 4. Suddenly, Last Summer (1959)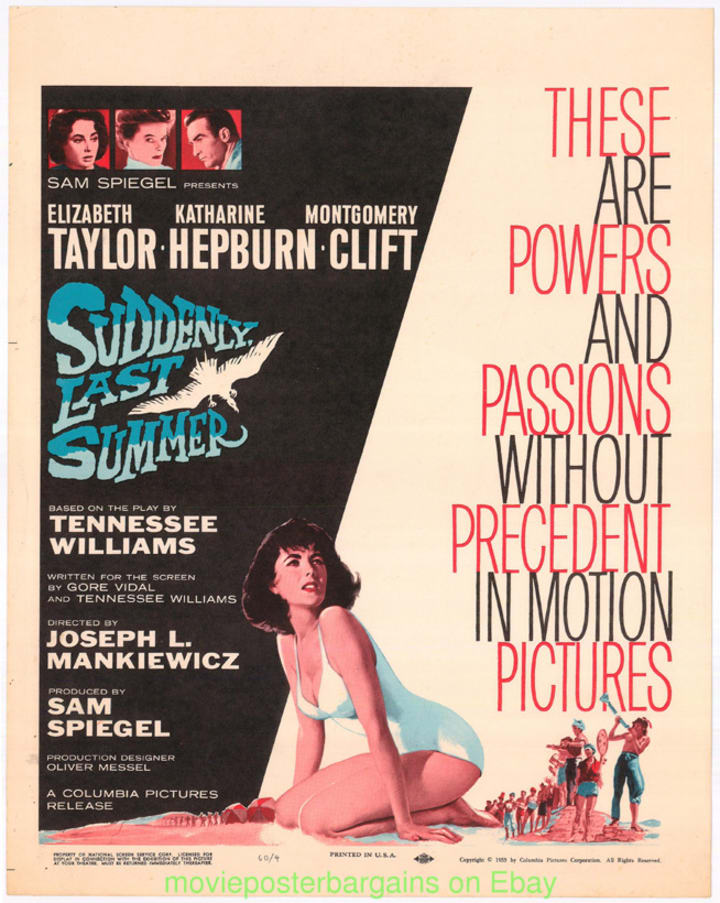 3. The Philadelphia Story (1940)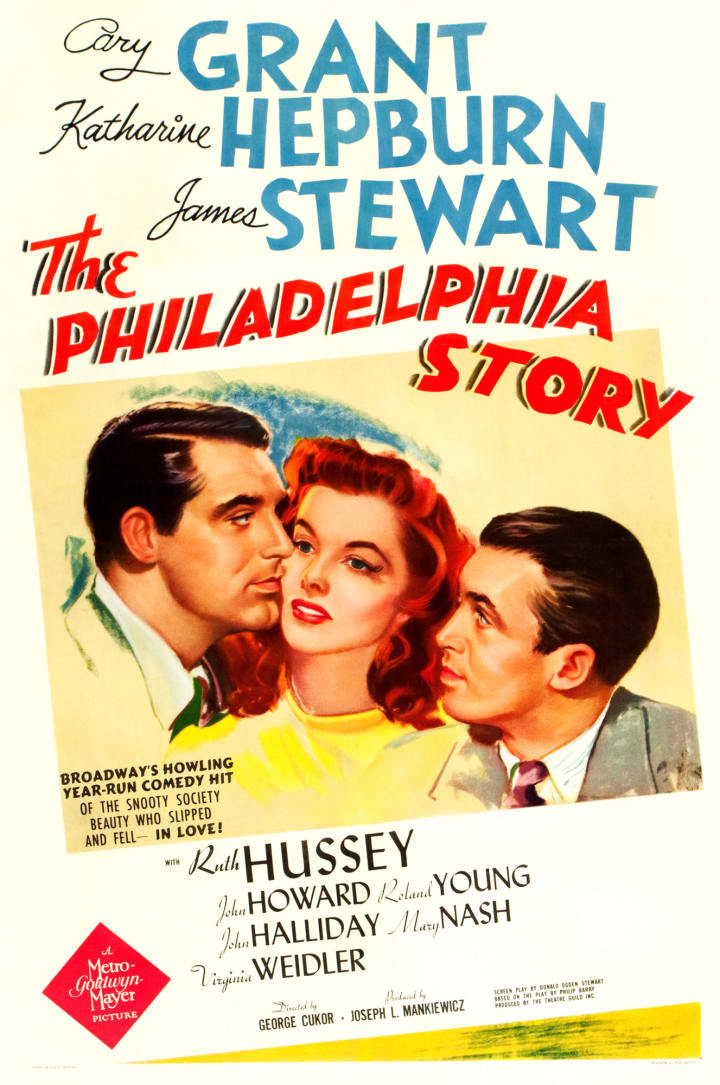 2. The African Queen (1951)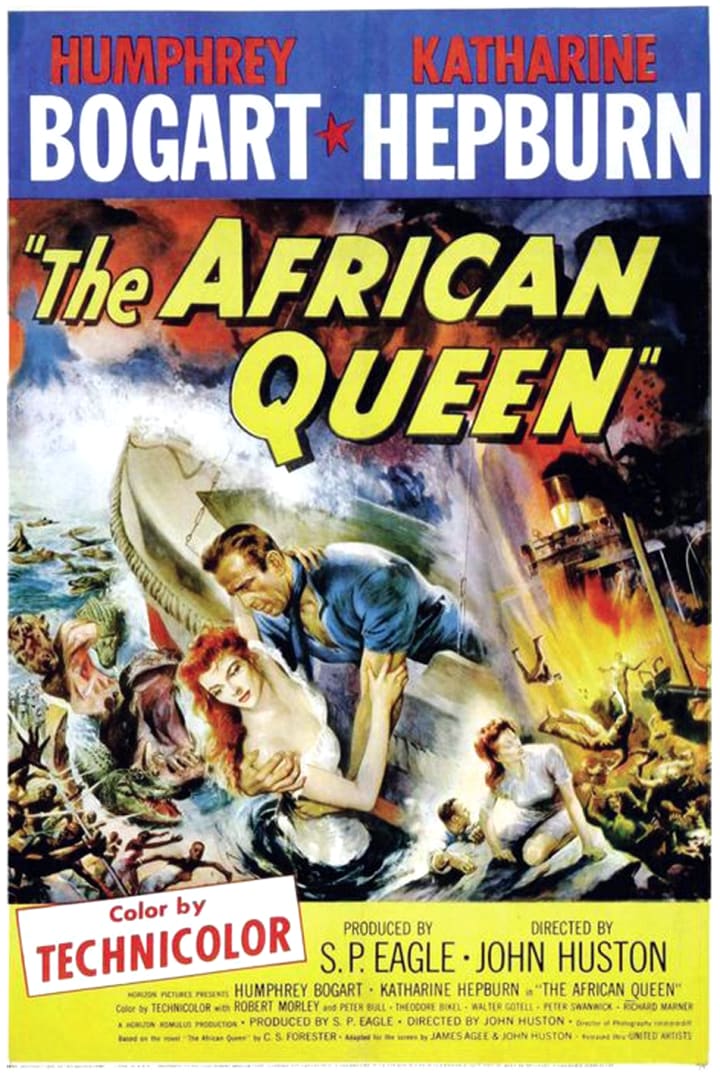 1. Bringing Up Baby (1938)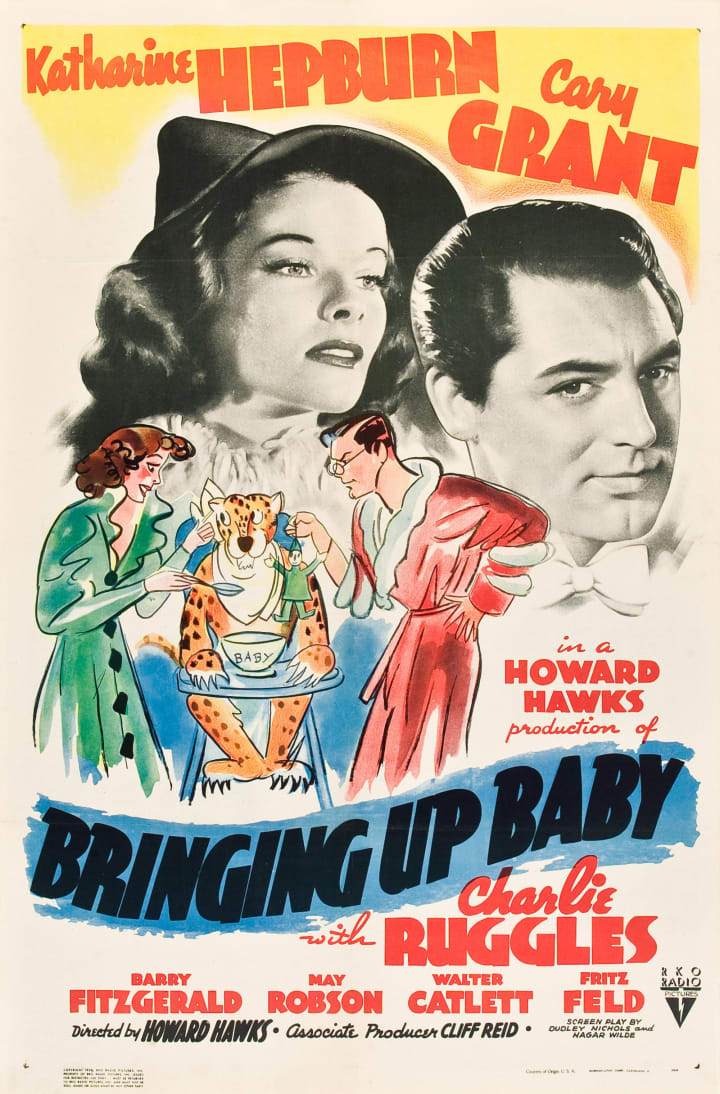 So there are the top ten greatest films starring Katharine Hepburn in my opinion. As the latter part of her career came around and she knew that she was ageing and wanted to slow things down, Katharine Hepburn started to do more roles on television instead of on the big screen. In 1973, she starred in the television film "The Glass Menagerie" as Amanda and from then on, she made hits with her films that were made for television viewing. In 1975, she starred in the period comedy TV film "Love Among the Ruins" and then "The Corn in Green" in 1979. Working consistently with directors such as George Cukor and George Schaefer, Hepburn may have moved to television but she sure didn't lose her fame. In 1992, Katharine Hepburn starring in the Comedy "The Man Upstairs" and even in her old age, she was absolutely wonderful. In 1994, her final TV Film role was "One Christmas" in which she portrayed Cornelia Beaumont. It was directed by Tony Bill and I don't think fans will ever forget Katharine Hepburn's proof of her own timelessness in that one.
During her later life, Katharine Hepburn made many comments about death and dying, stating that she had no fear of it and that it must be like sleeping. During the 90s, she was hospitalised a few times. Once in 1993 for exhaustion and then again in 1996 for pneumonia. But, this did not stop Katharine Hepburn from remaining to be an absolute iconic woman in the eyes and hearts of those who loved her. Unfortunately, in her final years from 1997 onwards, Katharine Hepburn would show signs of dementia and her health would deteriorate to the point in which she wasn't eating or speaking correctly. It was found that there was an aggressive tumour in her neck and there was a decision made not to medically intervene. She died in 2003 at the age of 96 years old. The then POTUS, George W Bush stated that Katharine Hepburn would be remembered as an artistic national treasure - which was exactly what she was. A great actress, a wonderful human being and Hollywood's first modern woman, Katharine Hepburn had a long an fulfilling life that spanned most of the 20th century and made her one of the most iconic figures in cinematic history.