A Filmmaker's Guide to: Michael Douglas
Film Studies (Pt.138)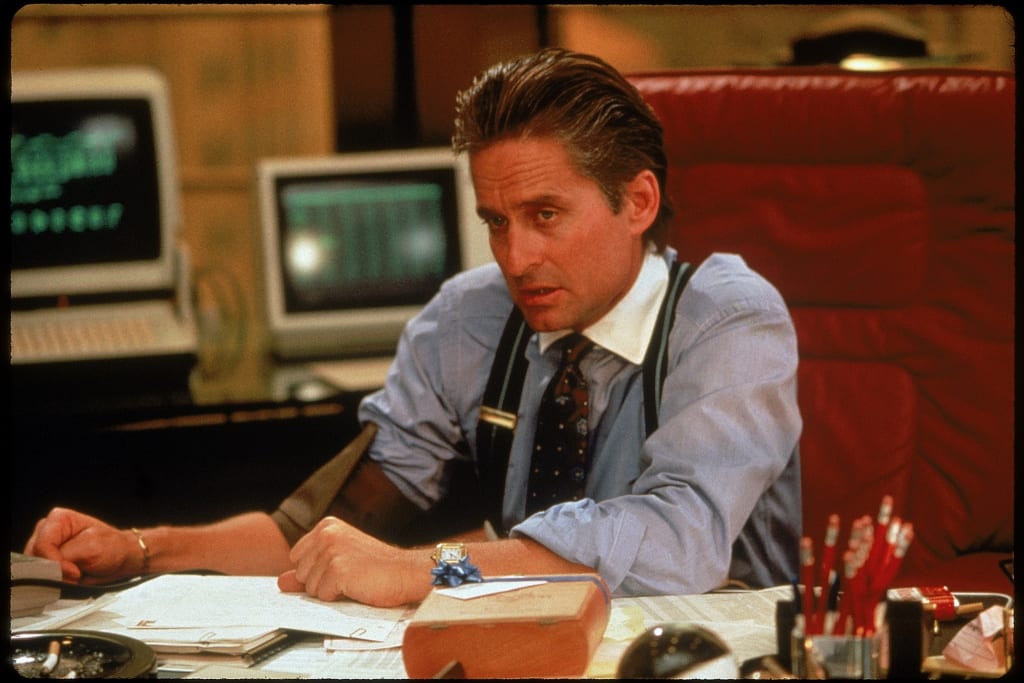 In this chapter of 'the filmmaker's guide' we're actually going to be learning about literature and film together. I understand that many of you are sitting in university during difficult times and finding it increasingly hard to study and I understand that many of you who are not at university or not planning on it are possibly stuck of what to do, need a break or even need to catch up on learning film before you get to the next level. This guide will be brief but will also contain: new vocabulary, concepts and theories, films to watch and we will be exploring something taboo until now in the 'filmmaker's guide' - academia (abyss opens). Each article will explore a different concept of film, philosophy, literature or bibliography/filmography etc. in order to give you something new to learn each time we see each other. You can use some of the words amongst family and friends to sound clever or you can get back to me (email in bio) and tell me how you're doing. So, strap in and prepare for the filmmaker's guide to film studies because it is going to be one wild ride.
Michael Douglas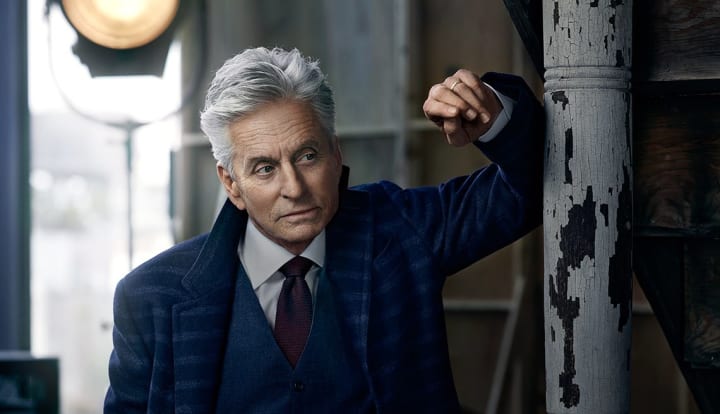 Who is he?
Born into an acting family, Michael Douglas came to the world in the late September of 1944, son to the actor Kirk Douglas - Michael Douglas was born in New Jersey. After earning a B.A in Drama from the University of California in 1968, he went on to become an actor and climb the ladder to becoming one of the most respected people working in Hollywood through to this day.
What did he do?
Michael Douglas, throughout his career, has revolutionised the world of acting. Bringing charisma and three dimensional characteristics to his roles, Michael Douglas has portrayed characters that have become some of the most memorable men in cinema such as Gordon Gekko from "Wall Street" (1987) and Detective Curran in "Basic Instinct" (1992).
Throughout his career, he has won multiple awards for his talents including Academy Awards, Golden Globes and many, many more. Let's take a look at some of his greatest roles and why they are so great. These were difficult to choose, but I think I have a good range and sample of his acting talent here.
Greatest Works
Wall Street (1987)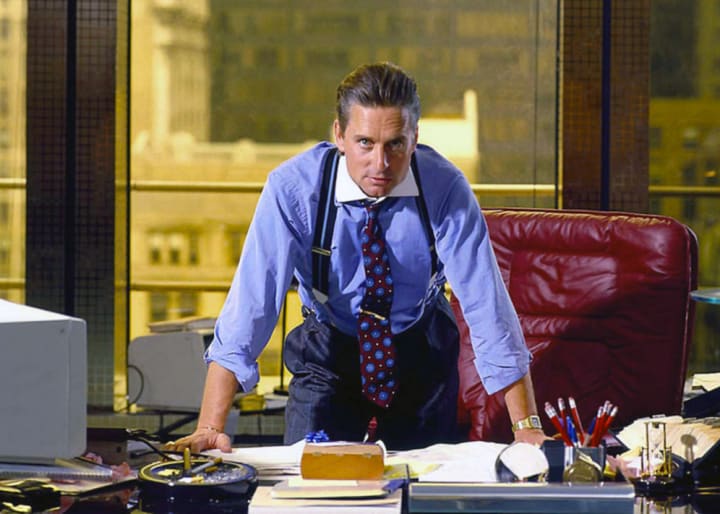 Gordon Gekko is perhaps one of the most machiavellian villains in all of cinematic history because he is not your average villain. He is a mastermind and seems far too clever to be outwitted by anyone. There is a very realistic side to him which Michael Douglas portrays through the difference between his interaction with business and his interaction with life. Michael Douglas is able to bring this very masterful machiavellianism to the role and complete it with very small touches of humanity here and there to keep the audience in touch with the character.
The Game (1997)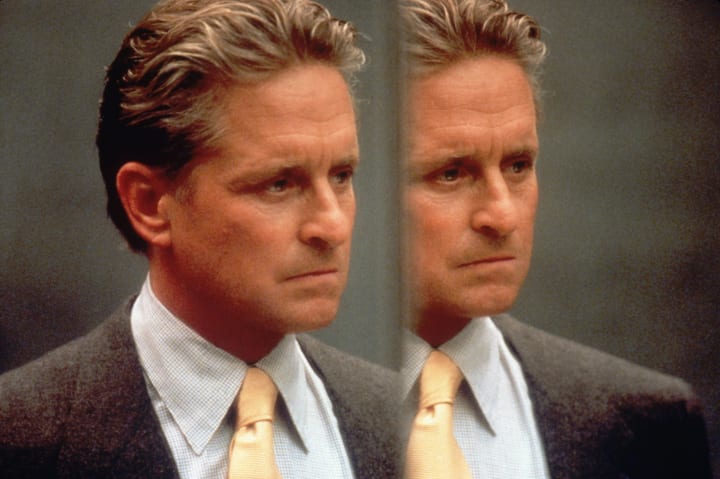 I adore this film. Michael Douglas portrays a wealthy man named Nicholas Van Orton who becomes trapped inside something known as 'the Game'. He finds a woman and they team up only for him to feel like he is slowly losing his wits about him. This was a brilliant and challenging role for Michael Douglas to portray because there was a serious sense of urgency in how the audience are not used to see him play characters who are not in control. This was a brilliant movie and I don't think that any other actor could have portrayed this character as well as Michael Douglas.
Behind the Candelabra (2013)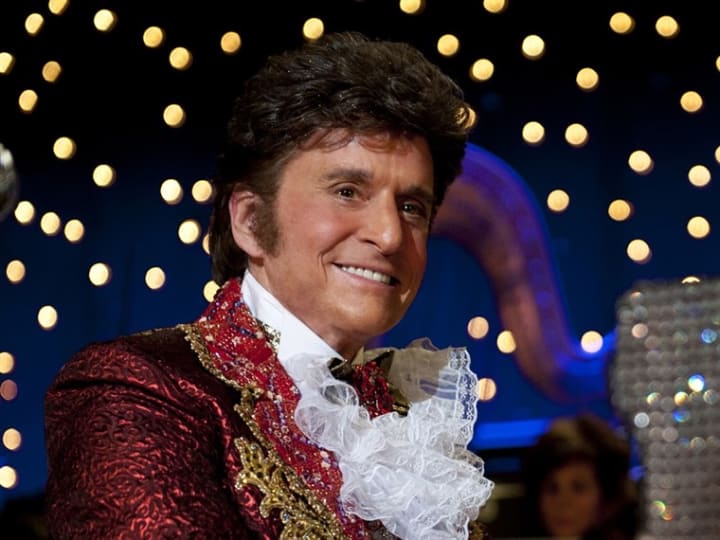 I never thought I would see Michael Douglas portray Liberace but here we are. I initially saw this film when it came out and then again the following year. It is a brilliant movie and gives Michael Douglas a shot at a role he has never portrayed before. An eccentric performer, Liberace was a notoriously difficult person and a perfectionist. Showing the side of his life where his personal side is spinning out of control whilst he is trying to retain the grasp on his career, Michael Douglas makes for a brilliant Liberace at one of the darkest periods of the performers entire life.
Conclusion
Michael Douglas has many tricks up his sleeve when it comes to acting. Not only does he have his father's charisma, but he has a great amount of acting talent which makes him suitable for nearly every role type. He can portray both the good guy and the bad guy - but he can also portray everything in between and that is why he is so great.

Annie Kapur
Film and Writing (M.A)
British Born Punjabi Girl.
Focus in Film: Adaptation from Literature, Horror Filmmaking Styles and Auter Cinema
Author of: "The Filmmaker's Guide" series
Twitter: @AnnieApprox
IG: @AnnieApproximately
See all posts by Annie Kapur →