A Filmmaker's Guide to: Low Angle Shots
Film Studies (Pt.121)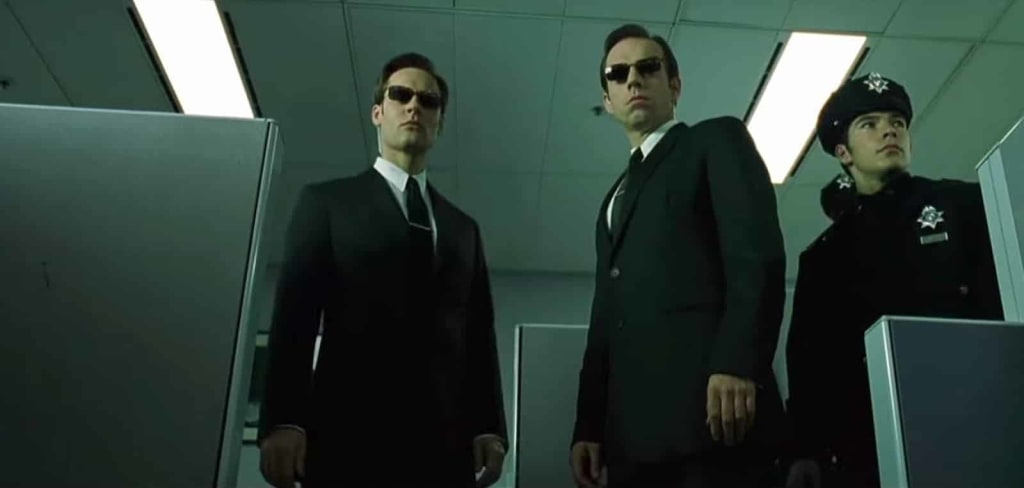 In this chapter of 'the filmmaker's guide' we're actually going to be learning about literature and film together. I understand that many of you are sitting in university during difficult times and finding it increasingly hard to study and I understand that many of you who are not at university or not planning on it are possibly stuck of what to do, need a break or even need to catch up on learning film before you get to the next level. This guide will be brief but will also contain: new vocabulary, concepts and theories, films to watch and we will be exploring something taboo until now in the 'filmmaker's guide' - academia (abyss opens). Each article will explore a different concept of film, philosophy, literature or bibliography/filmography etc. in order to give you something new to learn each time we see each other. You can use some of the words amongst family and friends to sound clever or you can get back to me (email in bio) and tell me how you're doing. So, strap in and prepare for the filmmaker's guide to film studies because it is going to be one wild ride.
Low Angle Shots
What are they?
Low Angle Shots. It is just that simple. Put your camera level on the lower half of your frame and then, tilt it upwards in order to show focus on a particular thing that is in the upper half of your frame. It is just that simple. It is not more complicated than that, and it is not anything more than that.
How is it used?
Normally, these are used for the following reasons:
To make something look bigger/taller via the way the camera is tilted
To focus on the size of something in comparison to something else
To show how far up something is from the floor for perspective [applies to things like mountains etc. if you for example, would have a character who is about to climb it]
Let's take a look at some:
Case Study 1: "Inglorious Basterds"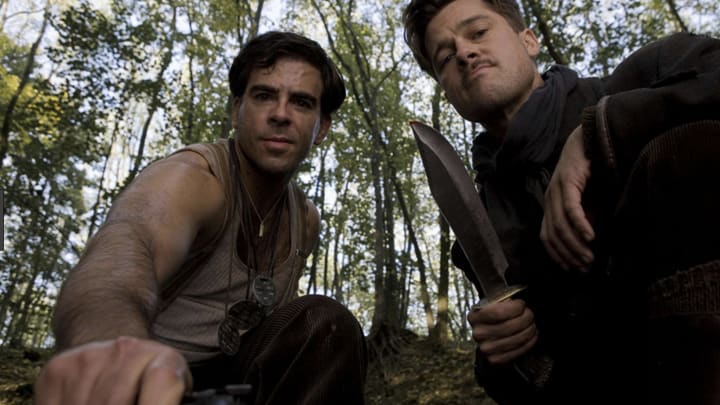 Here is a shot meant to show the audience a perspective. A point of view from the eyes of whoever is lying on the floor. The meaning of this shot would possibly be to make the characters in the upper half of the shot seem very important. It has a huge impact on the movie because of the fact that these two characters are two of the main people in the film who want to take down Nazis. Therefore, it is important to make them look morally above the other person. The low angle shot is definitely used to its full effect here.
Case Study 2: "Pulp Fiction"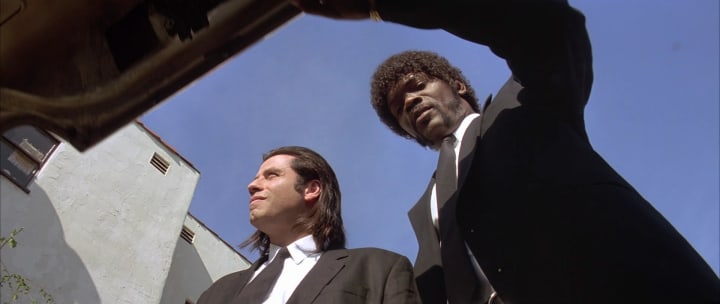 This shot, as we can see, is from the point of view of whatever is in the trunk of the car. In this shot, if I am correct it is a suitcase or some sort of briefcase (from what I can remember, it's been years since I've watched this film). This is different because it is clearly not a character we are focused on. Instead, it is the main thing in the film that raises suspsicions in the audience. When we see the POV of the briefcase, we are actually looking at how protective the other characters are over this thing. It is an act of indirect symbolism. We are made to believe that the thing we are looking from is of very high importance.
Case Study 3: "The Shining"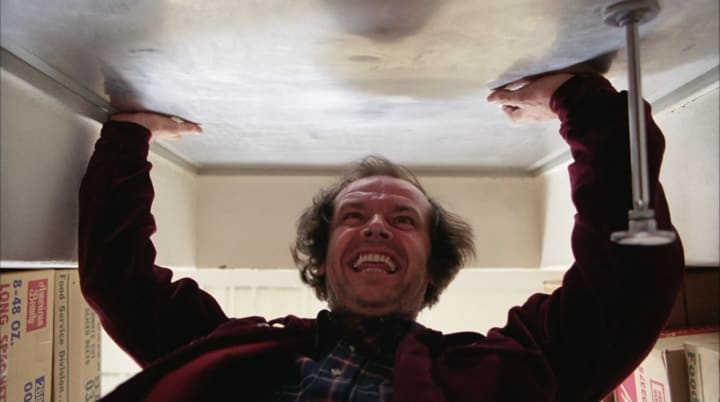 Take a look at this brilliant shot. Now what do we see here? We see facial expression, we see body position and we are meant to be seeing the true madness of the situation. You would not have been able to see the facial expression and body position from any other angle of camera. The camera being underneath him, looking up to this, would have been not only the best way to put this into perspective but also seems to be the way in which we can see the true madness in its most superlative form.
Conclusion
As you can see, low angle shots can be used in multiple ways in order to create a particular image of a character, a situation and to add meaning to a particular film. Once you see it and understand how it is used, have a go and pause your film on a low-angle shot. What is in the shot? Why is it there and what are we seeing? How does this add meaning to the film?
movie
Film and Writing (M.A)
125K+ Reads on Vocal
IG: @AnnieApproximately
Pronouns: (she/her/hers)