A Filmmaker's Guide to Documentary: Aaron Swartz
b. 08-11-1986 to d.11-01-2016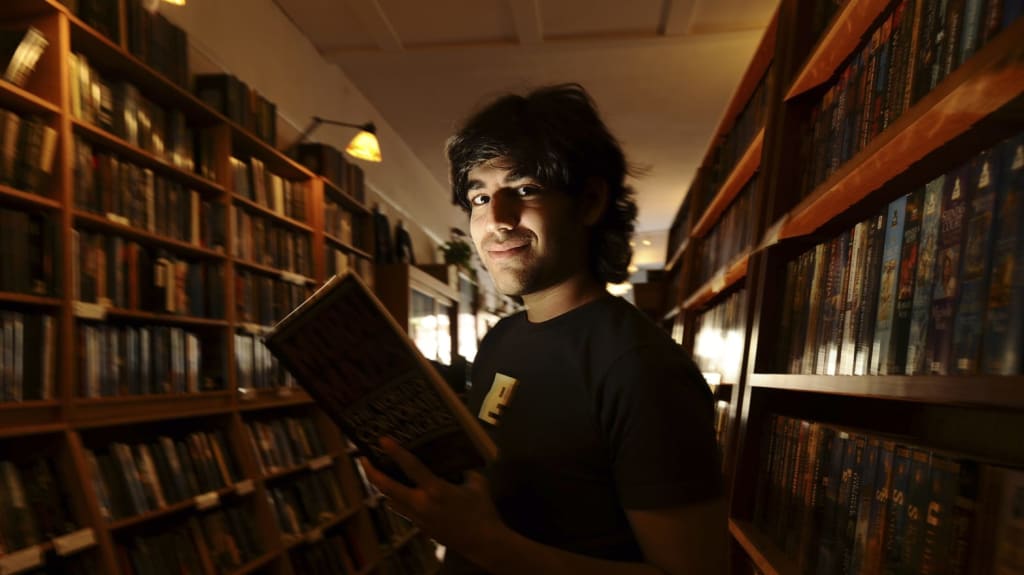 Aaron Swartz, as most of us may remember, was an activist and child-genius of the 21st century. His legacy involves net neutrality and the right to exercise free will when using online services and forums. Swartz was also a prolific activist in the field of knowledge and intelligent property, supporting the Fair Access to Science and Technology Research Act (FASTR) and being one of the most common faces of 2000s activism.
I certainly remember his face on TV and his name in the media whenever something else to do with this net neutrality (which, at the time I had no idea what it meant) went down. I think some of us may recall websites going dark like Wikipedia and Google, some of us may also recall the wanted arrest of Swartz and others may also recall the people who rallied against him. I think many of us also know what became of Aaron Swartz - at the age of only 26 on the 11th of January, 2013 - he was found dead in his apartment. He had committed suicide by hanging.
From that day forth, there have been speculations about whether Aaron Swartz committed suicide out of free will or out of the want to escape a life that had been unfairly handed to him by the American Government. With many stating that Swartz did not have the money to pay for a trial, was now referred to as a 'felon' and was facing a very long time in prison - there were not many options he had still available to him. Personally, I think in this case, the American Government should be held accountable for manslaughter, because they pushed him to kill himself. But that is a story for a different day.
Since then, there have been many things said and written about not only Swartz, but others across the internet - sparking an internet activist culture. Books such as the bestseller "American Kingpin" was about the internet activist and accidental crime lord Ross Ulbricht of "The Silk Road" and movies about the dark web and such were gaining more prolific value. Personally, the sheer darkness of these movies about hacking etc. I think, are pretty harmful to the legacy of Aaron Swartz, because it is his name that will always be linked to it.
Swartz's funeral was held on the 15th of January, 2013 in Illinois and the eulogy was provided by internet titan Tim Berners-Lee. There was also a memorial at Cooper Union on the 19th of January which was attended by the prolific 'anonymous hacker group' researcher, Quinn Norton. And on the 24th of January, there was a memorial at the Internet Archive and then one on the 4th of February on Capitol Hill at the Canon House Office Building which was attended by senator Elizabeth Warren. Finally, there was a memorial on the 12th of March at the MIT Media Lab.
His death wasn't only upsetting, but it was a shock to absolutely everyone who had ever heard of him. When the news came out that he'd killed himself - nobody really believed it and then, the family issued their statement. It was at that moment, in that very serious statement, that everything came into perspective. Here's part of what they said:
"Aaron's death is not simply a personal tragedy. It is the product of a criminal justice system rife with intimidation and prosecutorial overreach. Decisions made by officials in the Massachusetts U.S. Attorney's office and at MIT contributed to his death."
What we're going to do here is have a little talk about some of the films and shows that have been made about the life and times of this activist and see exactly which ones are worth a great watch. If you're already a fan then you probably know which one I'm going to be paying the most attention to. There is a multitude of media, in film and book, in research paper (that I still have to pay for...) and still even in the news about how he changed the face of the internet for everyone. Every day a new article is published on net neutrality and the war still rages on, there's still people discussing it online, there's still people campaigning for it and there's still people writing about the harms that may come if there was no net neutrality. And so, let's begin by going through some of the media that has been made about Aaron Swartz.
A Filmmaker's Guide to the Best Films About Aaron Swartz:
4. "Patriot of the Web" by Darius Burke
A YouTube movie that was made by Darius Burke about Aaron Swartz, it is an independent biographical film in which Burke goes through every single trial and tribulation of Swartz's life and how unfairly he was treated by the justice system. If you're into indie movies and need something new to watch, then I highly recommend this one. It definitely looks like an indie movie and it feels very handmade. I always respect people who make something with their own two hands from nothing. It is a great exploration and adds to keeping the legacy of Aaron Swartz free of persecution.
3. Anonymous - The Story of Aaron Swartz
This documentary you can also find on YouTube and it is extremely insightful. It is more based around the intelligence of Aaron Swartz and how he managed to hack his way in and how his activism eventually led to this cult following he's now amassed after his death. It is a great documentary which is well-made, filled with insight and especially if you're new to this guy, it's very informative.
2. Killswitch
A film that focuses on how Aaron Swartz campaigned for internet freedom, it features people like Tim Wu and Edward Snowden who discuss Aaron Swartz's position both on the internet and in the political sphere at that time. It's an incredible documentary film that is highly informative for anyone who wants to know exactly how internet activism works and what people were actually campaigning for.
1. The Internet's Own Boy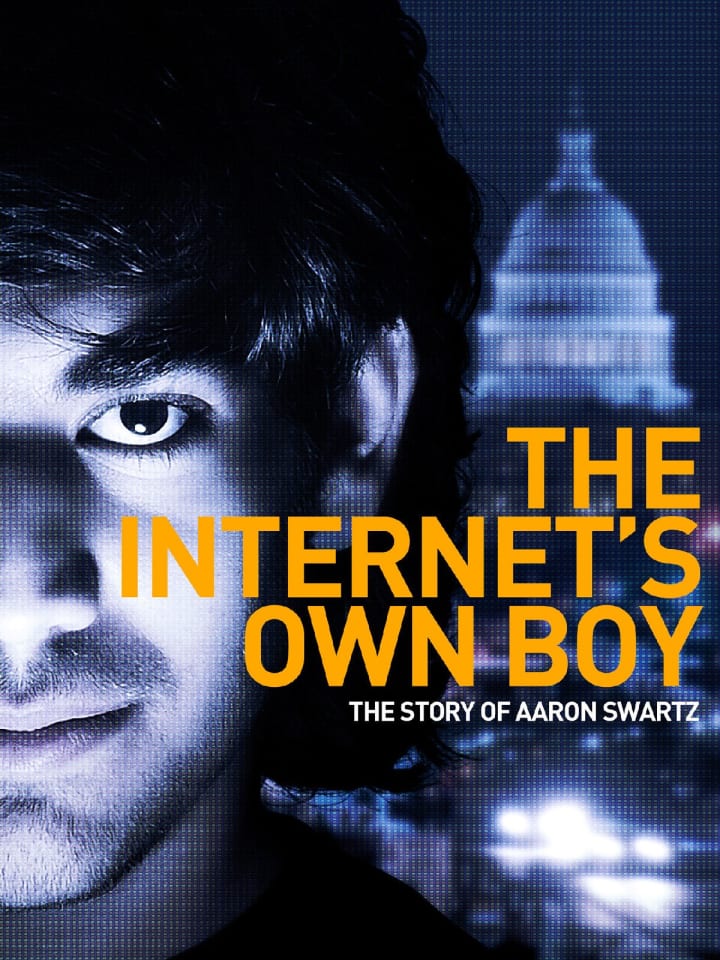 I think this one is the most important documentary made about Aaron Swartz because of the fact it has everything covered. It goes through his entire life, starting off with the news report of when he's found dead. It also goes through his upbringing, his intelligence, his fascination with the internet and his activism. It covers every last detail in extreme precision and makes sure the audience understands that this man was simply trying to help people. He's not a criminal, he's not a felon, he's an activist and this documentary solidifies that.