A Filmmaker's Guide to: "Chaplin" (1992)
An Appreciation of Cinema (Pt.18)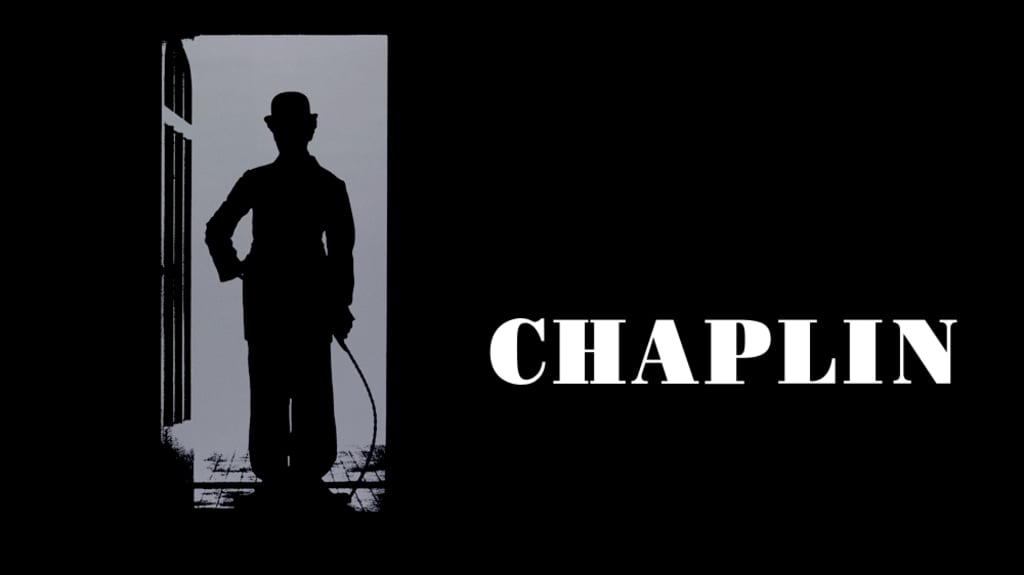 In this chapter of 'the filmmaker's guide' we are going to explore some of the films that have changed our outlook of the possibilities in cinema in some way, shape or form. These can include, but are not limited to: revolutionary cinematography, narratives that challenge the social structure and the common view, trademark styles of auter cinema, brilliant adaptations of novels and other works, films of philosophical value and films that touch our hearts and souls with their incredible underlying messages and morals. Within each of the films in this chapter there is a certain something that makes them special and a certain something that makes them linger long after we have watched them for the first time. Lasting impressions are difficult to create, but I think that the films we will briefly touch on in this chapter are some of the films we will never ever forget.
Chaplin (1992) dir. by Richard Attenborough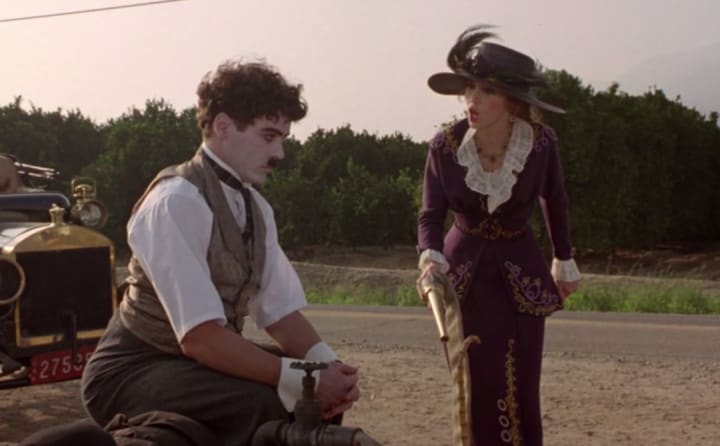 Possibly one of the greatest biopics ever made, "Chaplin" (1992) by Richard Attenborough is mostly thought of as one of the most inspiring movies of the 1990s. Starring Robert Downey Jr. as the legendary comedian and actor, Sir Charles Chaplin, this film takes biopic to the next level as it leaves out none of the scandal and the praise that Chaplin endured during his lengthy and fantastic career. It depicts Chaplin as an actor, as a comedian, as a director, as a writer, as a businessman, father, lover, brother and ultimately as the most human that many had seen him since he was actually alive. The movie begins with Chaplin getting his autobiography written which would later just be titled "My Autobiography by Charlie Chaplin". It would become a life-changing book for many people who wished to do anything with nothing - especially myself.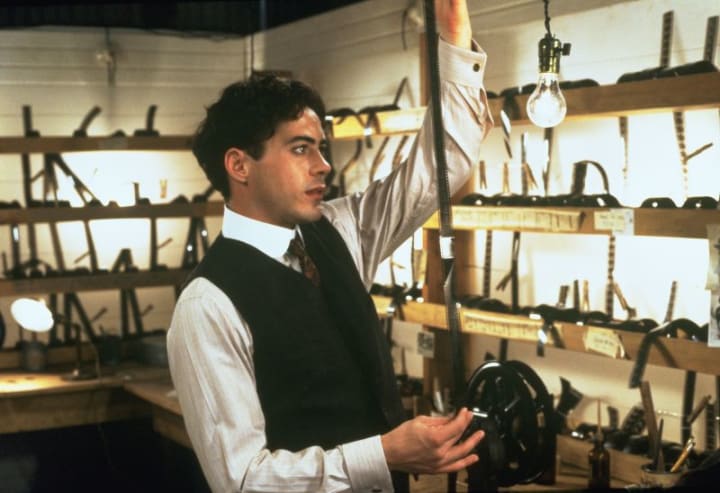 Robert Downey Jr.'s awe-inspiring performance lost out for the Best Actor Academy Award to Al Pacino's role in "Scent of a Woman", but that does not mean that it is not in the history books as one of the best roles not only in Robert Downey Jr.'s own career but also in the directorial career of Richard Attenborough (sorry to "Gandhi"...) and the decade of the 1990s. There are very certain moments in the movie that make it overwhelming to watch and altogether, they are an amazing experience that you feel like you really lived through. Without that great performance and that amazing director, I don't think it would be the same at all. There are many scenes in the film that can be considered to be 'great' and many that I would like to discuss. But, here are two that I'm going to go through briefly and if you haven't seen the film yet, it may just inspire you to do so. If you have, then you're going to think I'm half mad.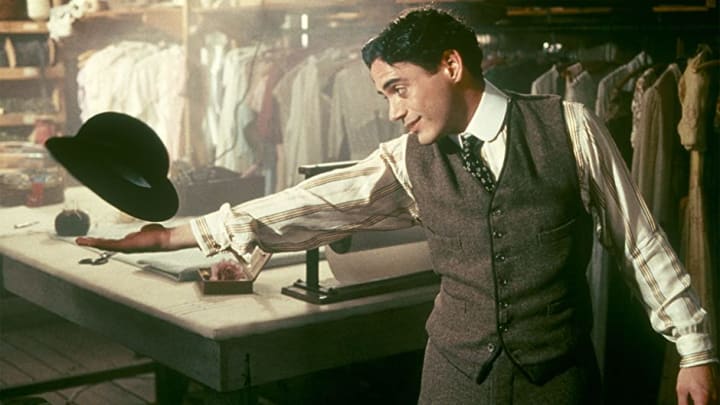 One of my favourite scenes in the entire film is a very emotional one when Chaplin is told the news that one of his early lovers has died and he begins to cry on the train. It is an amazing performance and has such an incredible resonance with the past moments of the story that you can honestly feel Chaplin's very own feelings pull you into the moments gone in the narrative. Another scene is when he arrives in America and you can feel the grandeur of knowing what is about to begin in the world of film. You feel the story start, you feel the legend begin and you feel every single inch of this whirlwind that would become the life, love, stunts and scandals of Charlie Chaplin. Everything you had ever heard about him comes alive on the screen and Robert Downey Jr. gives his greatest performance ever. It is something that will be remembered for years and years to come and if I have to single-handedly keep this movie alive then I will. It is pure directorial and performative brilliance because 'even a legend has a wild side'.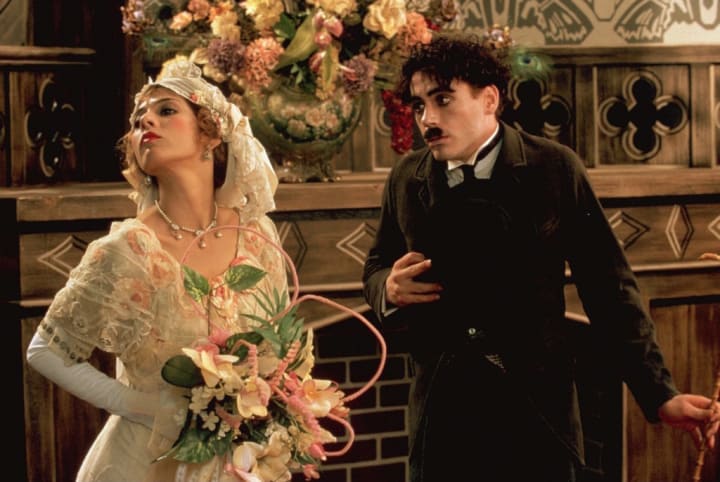 Alright you're so creative, you work it out! The tramp buys a flower from the girl, in order for the plot to work, she has to think he's rich. That's all, except if you're aware of it, the flower girl is blind. I don't know how to make the girl mistake the tramp for a millionaire.
- Charlie Chaplin, "Chaplin" (1992)