A Filmmaker's Guide to: Angelina Jolie
Film Studies (Pt.140)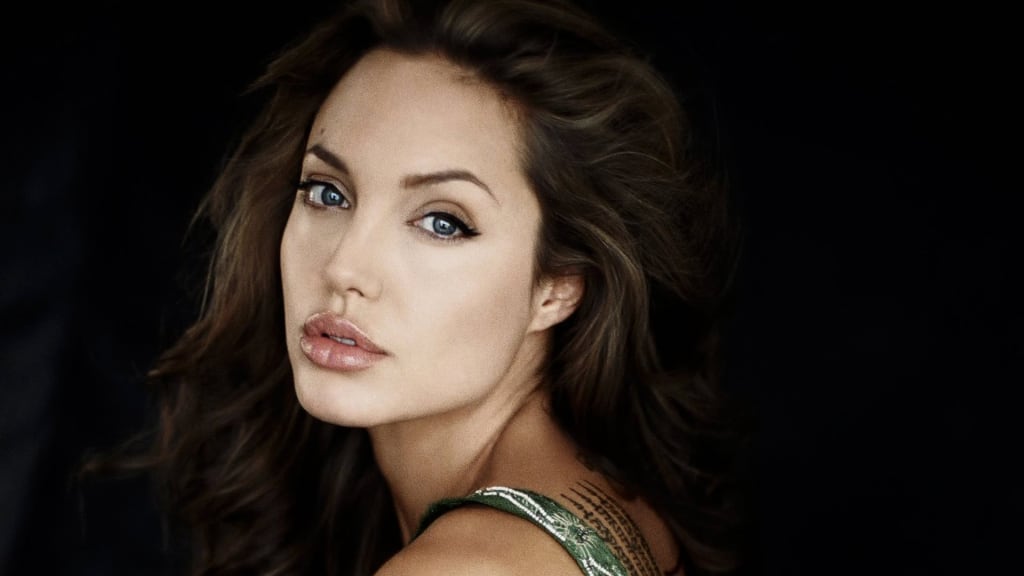 In this chapter of 'the filmmaker's guide' we're actually going to be learning about literature and film together. I understand that many of you are sitting in university during difficult times and finding it increasingly hard to study and I understand that many of you who are not at university or not planning on it are possibly stuck of what to do, need a break or even need to catch up on learning film before you get to the next level. This guide will be brief but will also contain: new vocabulary, concepts and theories, films to watch and we will be exploring something taboo until now in the 'filmmaker's guide' - academia (abyss opens). Each article will explore a different concept of film, philosophy, literature or bibliography/filmography etc. in order to give you something new to learn each time we see each other. You can use some of the words amongst family and friends to sound clever or you can get back to me (email in bio) and tell me how you're doing. So, strap in and prepare for the filmmaker's guide to film studies because it is going to be one wild ride.
Angelina Jolie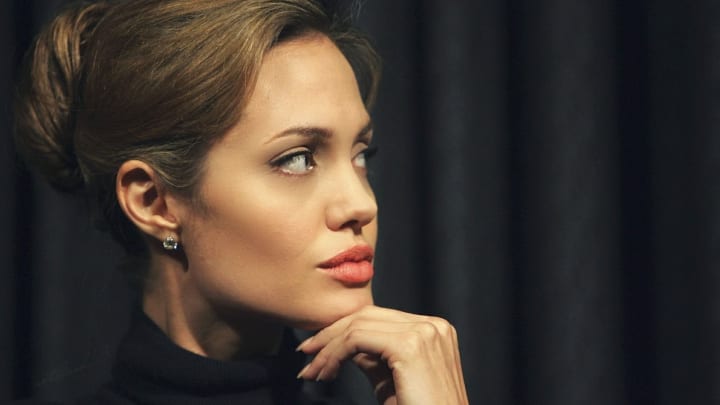 Who is she?
I can't believe I have to answer this question.
Angelina Jolie is known as being not only one of the most beautiful actresses of all time, but she is also multi-talented in her campaign for equality, awareness for poverty and her work as a social ambassador for those who have less than they need to live. Angelina Jolie is an amazing actress who has a filmography of many, many different roles. She has won many awards for her roles and continues today to be one of the most incredibly people in the world, in my humble opinion. I believe that when it comes to Angelina Jolie, people need to see that she is much more that just a woman from Hollywood - she is not just an actress either - she is a woman who campaigns for human rights all around the world. That is what makes her a great individual.
What did she do?
Angelina Jolie is noted as having revolutionised the role of women in Hollywood movies. Even though Angelina Jolie herself is very beautiful, she is known to not take less than when it comes to a film. She is normally a starring role with a huge part to play in the plot and not just a romantic interest. Her personality of characters tends to be three dimensional and her characters usually have a very important story to tell. Not to take anything lying down, Angelina Jolie has made a name for herself as being a woman of true power.
In my time on this planet, I have seen many Angelina Jolie films and I think the very first one I ever saw was possibly "Tomb Raider" and that is because I was a young kid and action films were fun. I didn't realise back then that this was an actress of so many different characters and now, we are going to go through what makes her so great. Her different roles, her incredible talent and of course, her great power and beauty.
Greatest Works:
Girl, Interrupted (1999)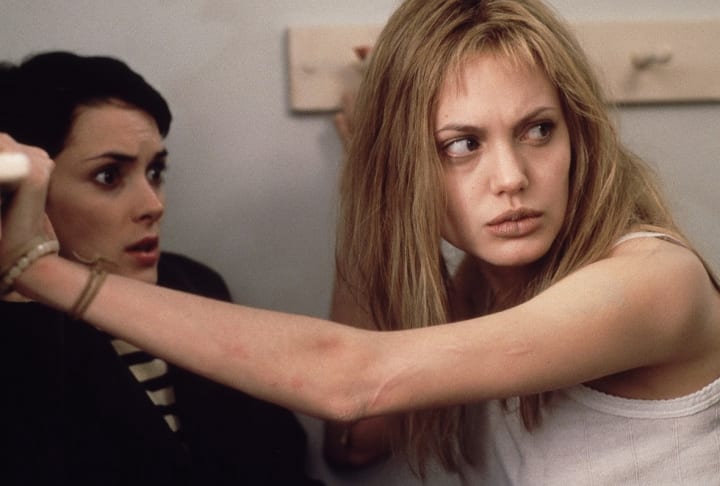 This is the one that she got the Academy Award for and rightly so. Angelina Jolie portrays the headstrong Lisa Rowe in the institution where the main character (portrayed by Winona Ryder) is locked up too. The more we get to know Angelina Jolie's character, the more we get to know about the different personalities included within the film. Angelina Jolie really outdid herself massively in this film and it is not to be forgotten.
Gone in Sixty Seconds (2000)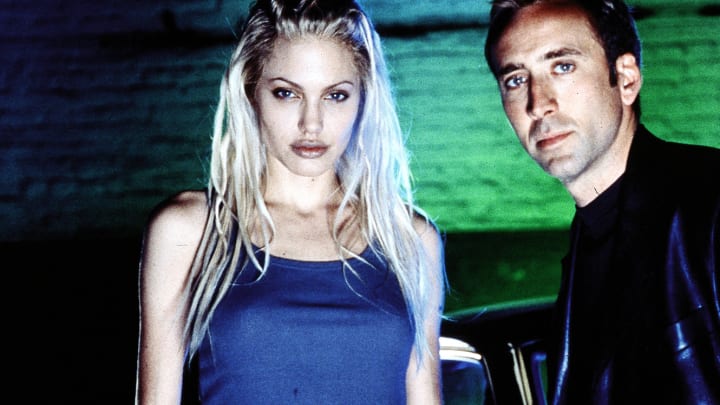 I remember seeing this film only a couple of years after it came out, I was very young. Nicolas Cage and Angelina Jolie take on the world by stealing cars in sixty seconds or less. It is a brilliant film in which Angelina Jolie portrays this sultry femme fatale who is in love with Nicolas Cage's character. Her role may have been stereotypical for a female, but I bet you nobody could play that like Angelina Jolie. It owuld not have been the same by any other actress.
Mr. and Mrs. Smith (2005)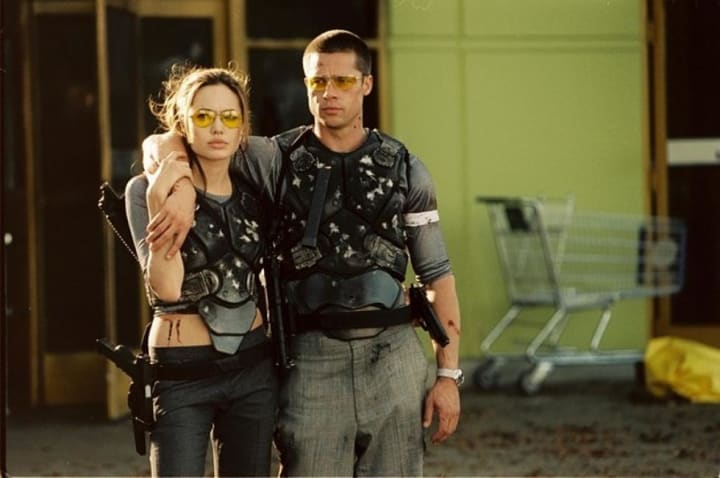 Angelina Jolie and Brad Pitt on the set where they fell in love. Angelina Jolie's character is basically a hard as hell woman who is also, luck has it, an assassin. An all-American action hero, she portrays a three dimensional character as well. There is a story behind her, there are problems within her and again, it would have never been the same without Angelina Jolie in the role of Mrs. Smith.
Other great films starring Angelina Jolie:
The Good Shepherd (2006)
The Tourist (2010)
Maleficient (2014)
By the Sea (2015)
Conclusion
Angelina Jolie will go down as one of the women who broke the mould for females in Hollywood and their role types. She is not only an action hero, but she is an actress of skill, style and beauty. I absolutely adore her and I know you do too.

Annie Kapur
Film and Writing (M.A)
British Born Punjabi Girl.
Focus in Film: Adaptation from Literature, Horror Filmmaking Styles and Auter Cinema
Author of: "The Filmmaker's Guide" series
Twitter: @AnnieApprox
IG: @AnnieApproximately
See all posts by Annie Kapur →