A Different World: Andrew Lowery made an impact as Matthew Webb
The cousin of Freddie Brooks stirred up controversy during season 4.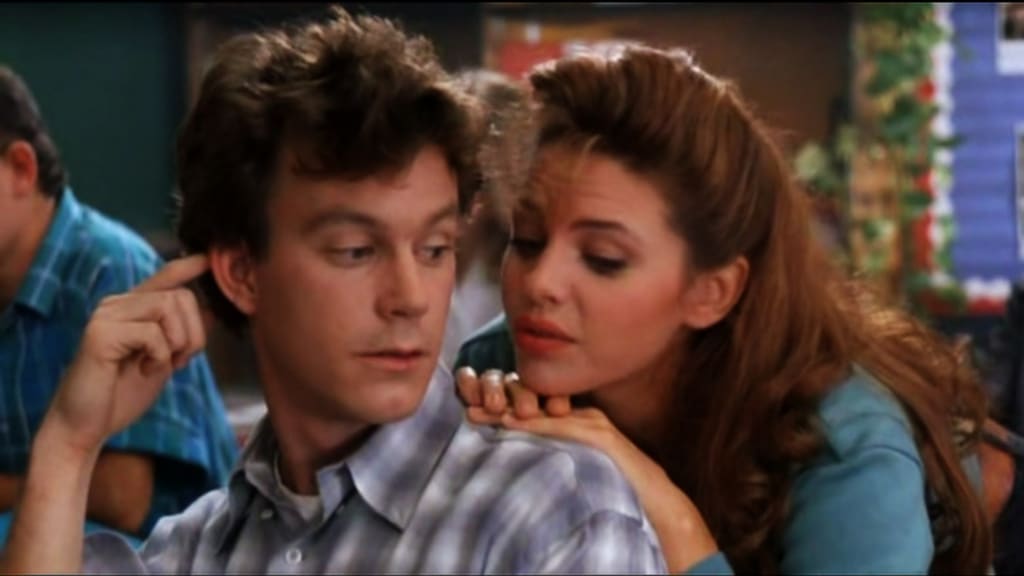 Andrew Lowery debuts on A Different World
During the fourth season of the NBC sitcom A Different World, (1990-1991) Matthew Webb, (Andrew Lowrey) came on board. He was introduced as the quirky cousin of Freddie Brooks (Cree Summer) and viewers knew right away he would be entertaining. The chemistry between Summer and Lowery was amazing and they played off of one another very well.
Lowery made his debut when Matthew walked through the door of an African American History class just as Professor Howard Randolph (Roger Guenveur Smith) asked what it meant to be black in America. Freddie's cousin responded that he might not be the best person to answer that question and he brought comic relief in practically every scene.
Matthew and Freddie were a quirky match
Matthew attended nearby Avery College but was accepted into visiting Professor Randolph's History class. Freddie's cousin ( on her white mother's side of the family) stood out among the other Hillman students for 3 specific reasons. First, he was a white student in a predominantly black college, and he was referred to as Opie a few times which was a reference to redhead Opie Taylor ( Ron Howard) from The Andy Griffith Show.
Second, Freddie was considered weird and together she and her cousin were often quite odd, interesting, and comical. In one scene they sat on the floor together pretending they were kernels of corn that were popping. The third thing that made Matthew noticeable was when he began dating Kim Reese ( Charnelle Brown).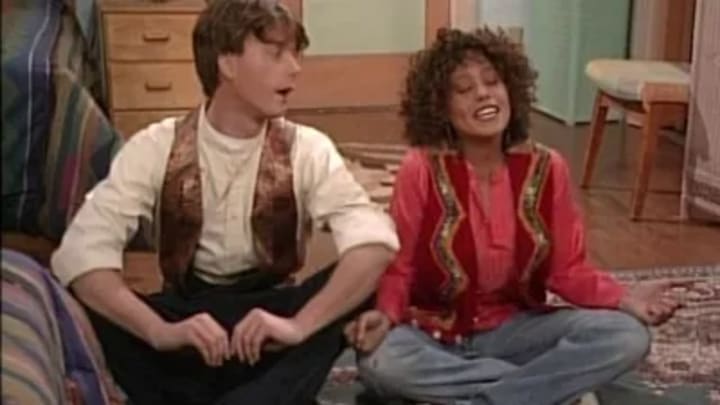 Matthew and Kim were controversial
The studio audience cheered each time Matthew and Kim kissed but there was controversy among Hillman students and also offscreen. Ron Johnson (Darrell Bell) and Shaza Zulu (Gary Dourdon) had issues with Kim dating a white guy. In later interviews A Different World director, Debbie Allen said the show received negative fan mail from black men who felt that Kim, the "chocolate doll" of the sitcom should be dating a "brother."
The couple weathered the storms in both reel-time and real-time and parted ways after Matthew announced he would be working during the summer for the Seattle Repertory Theater. In his last scene, he says he hopes to return to Kim and the audience gives him a big "aww", In season 5 Kim dates Ron and in season 6 she becomes engaged to Spencer Boyer (Michael Ralph) and Matthew never returns.
Andrew Lowery has been busy
Andrew Lowery is a Screenwriter, and director as well as an actor who was born on January 4, 1970, in Placentia, California. Post A Different World he was in Cost of Living (1997), the TV series Life's Work ( 1996-1997), The Conspiracy of Fear (video, 1996), the television show Clerks. and the TV series All-American Girl both in 1995 along with the miniseries A Woman of Independent Means also in 1995.
He had a role in the movies Color of Night ( 1994), J.F.K.: Reckless Youth (TV movie, 1993), My Boyfriend's Back ( 1993), School Ties (Film, 1992), and Buffy the Vampire Slayer film in 1992), During the time Lowery was on A Different World (1990-1991), he was involved in numerous projects. In 1990 he was in the video Fatal Charm the television series Normal Life, the TV movie A Son's Promise, the sitcom Night Court and(the TV movie Family of Spies.
In 1989 he appeared on Baywatch and Shannon's Deal a TV movie. The actor was on the television series Cheers, Falcon Crest and Paradise in 1988. Andrew Lowery wrote the film Nothing (2003) where he also had a role. He also wrote The Drews, (2003), Boys and Girls (2000), and Simon Sez (1999).
Whenever there is an A Different World reunion the main characters who were with the show for 5 or all 6 seasons are in attendance. Now that the series is in syndication and also on HBO Max, fans have begun to wonder about the other cast who made brief appearances during the series run. Now Andrew Lowery fans have an idea of what he has been up to.
About the Creator
Cheryl is a widow who enjoys writing about current events, soap spoilers and baby boomer nostalgia. Tips are greatly appreciated.
Reader insights
Be the first to share your insights about this piece.
Add your insights