A Clockwork Memoir
A Few Thoughts on the Mechanics of Oranges, Film and Culture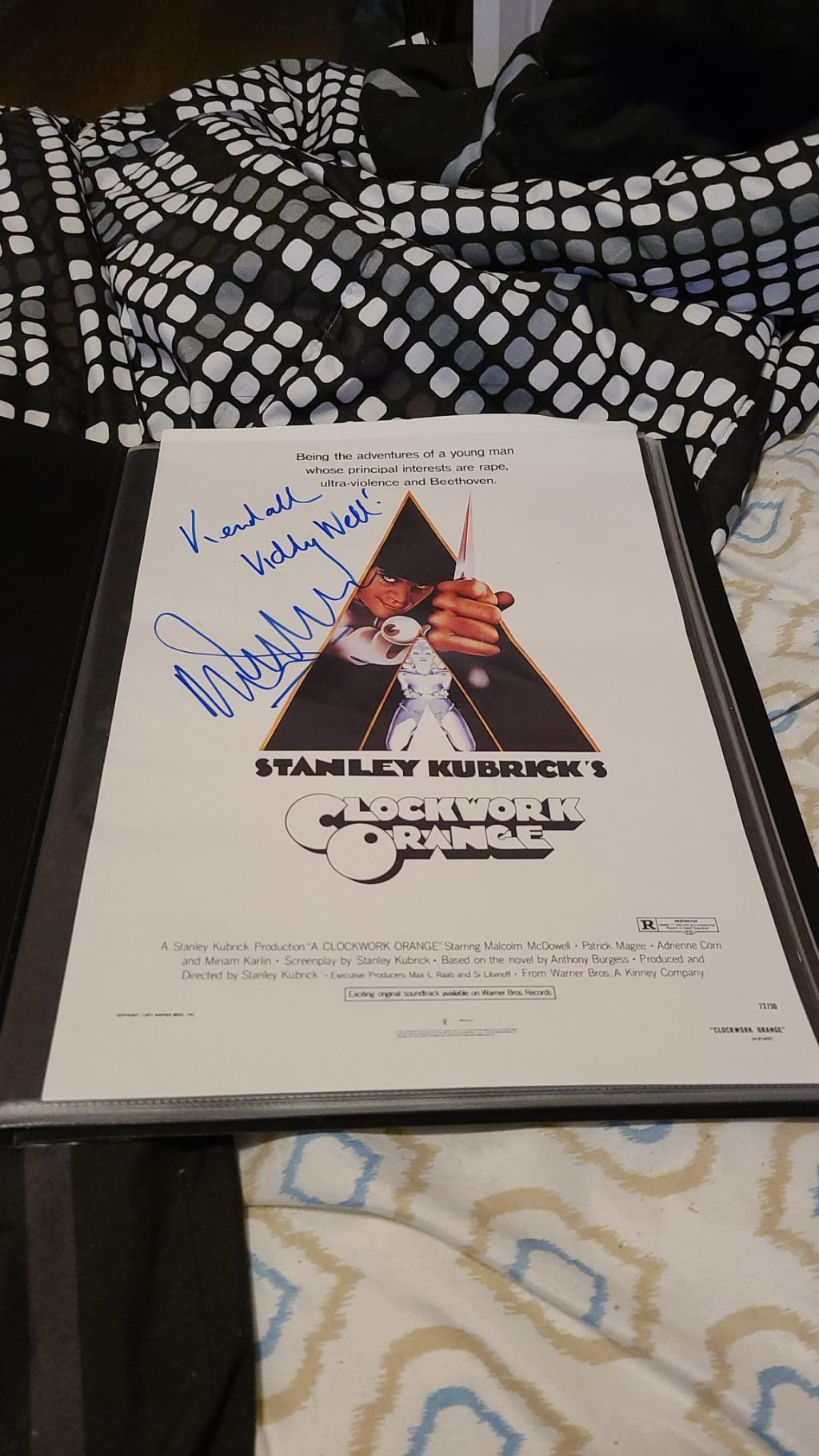 A Real Horrorshow Posting
1.
In 1981, Limeridge Mall opened in my hometown not too far from my aunt's house. There was a Cineplex that played the big films of the day (Porky's, Raiders of the Lost Ark, etc.) and my family took me to see Disney's cartoon version of Robin Hood. I was eight years old and what I remember most about the day was the walk down the ramp to the theatres. There were separate lanes marked off with bars and on the right-hand side were the posters for each film. That was when I was struck by a huge white poster with a triangle framing the face of Alex, an eyeball and what seemed to be a naked statue of a fertility goddess.
It stayed in my mind and haunted me to see not only those images, but also the infamous tag line: "Being the adventures of a young man whose principal interests are rape, ultra-violence and Beethoven". I understood that this was just another film about teenage violence. What got to me was Beethoven. It was ugliness meeting art; it meant to attract by its danger.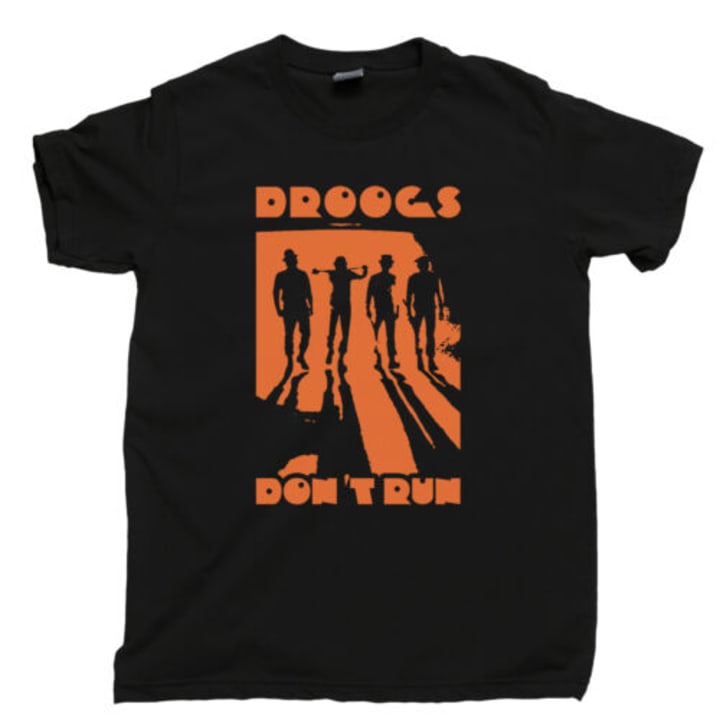 2.
Every Canada Day week-end my community was involved with a festival at Gage Park. This is a multicultural event with tents selling different types of food and goods and concerts at various stands around the park, including the huge band shell near our tent. I remember performances of bands that were huge (Honeymoon Suite) or about to become huge (kd lang). After one particular show, I helped my family and my other relatives pack up. Some teenagers were filling up the park and I thought that there would be a riot. This wasn't because they did anything to provoke the crowds, or because of my age (I was fourteen at the time), but I noticed what they were wearing. On almost every teenager there I saw that same image: A Clockwork Orange t-shirts, ones that I had never seen before; images taken from the artists responsible for creating the original poster and other designs from the film. This was shocking and I never forgot how deep the cult of the film could be.
No one was attacked by these teenagers, let me be clear about this. But I made an unspoken promise to myself that I would never wear one of those t-shirts. I don't know why this was so important to me. It just seemed like a cult that I did not want to be attached to as a teenager.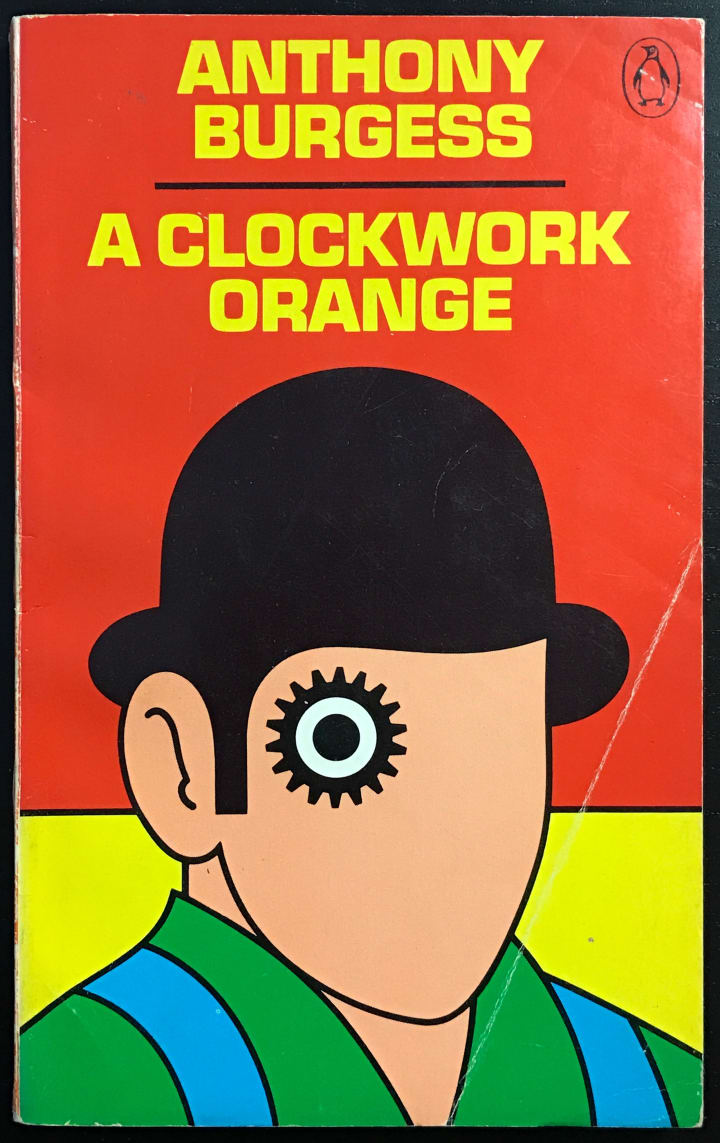 3.
In the 1990s, I spent two summers working at the Hamilton Public Library. Most of my work involved sorting out the books that were to be placed on the shelves of the fiction department. This was very useful in allowing me not to work so hard. On any other floor, I would have handled guides to buying a car, science and math textbooks, dictionaries and atlases. I would have also faced questions about where to find certain books by certain authors that I had never read or cared enough to discover for myself. With fiction, it was easy to put things away and appear busy. This was how I was finally able to read A Clockwork Orange.
I read the book in one sitting, something that I have done very few times in my life with a novel (The Color Purple, the Adrian Mole books of Sue Townsend, A Bird in the House by Margaret Laurence). I don't know why I did this with the book. Perhaps I felt that I was doing something forbidden by reading it when I should have been working. Or maybe it was the subject matter that I already knew about from friends and my earlier experiences with the artwork and poster. I wanted to get through the book quickly without a break.
A lot of criticism about the work mentions Anthony Burgess' innovative use of language. This created problems for the book in his home country of England (it was derided as
"[a] viscous verbiage…which is the swag-bellied offspring of decay"
– forgive the colourful prose; this was written in The Times Literary Supplement). Such a novel was also considered as proof that "English is being slowly killed by her practitioners". I read these critiques long after I had read the book, but I find them important and colourful enough to quote here because of what they state about the importance of art as a disturber of convention and form. Burgess combined English slang – the title of the book was a Cockney expression he recalled from his childhood – with Russian words. And I had no trouble following or understanding the progress of Alex and his "droogs" as they "tolchoked" and "viddied real horrorshow" acts of violence. It seemed to be a future society that was very much the world as it was in that present. The teens in the book, speaking what they called Nadsat, needed their own language to step outside of the society that they were terrifying. It would not have made sense for them to be speaking the English of Evelyn Waugh or Graham Greene.
I was lucky to have the full ending. The Alex I read about grew up, met his future, and decided that violence was something to put away; a toy that he no longed wanted or needed to play with as an adult. I later discovered that this was not the ending that Americans were reading and for the first time I thought about how books can be perceived and reviewed: David Talbot of the New York Herald Tribune, wrote:
"in a clockwork society, human redemption will have to arise out of evil".
Sometimes that "viscous verbiage" can be very beneficial soil for a character. I mentioned Greene and it strikes me that he did the same thing with his books, without the innovations of Burgess' work (it was called "a philosophical novel" by Time Magazine). For the Americans, cutting the last chapter did not give them the full life of Alex; they had to add to what was missing and come to conclusions that may shock with their honesty. But I still felt uncomfortable with the work.
Anthony Burgess was a genius. Any author who can create such a character in such a particular vernacular and still have him accessible to the reader is a genius (I later discovered an edition of the book with a glossary in the back and felt sorry for the people who needed it). Alex and his narrative are as vivid, funny and terrifying as any I had read or seen anywhere else. But it was also very attractive, in a way that still bothers me. I enjoyed interpreting the language used for rape and attacks; I almost felt sorry for Alex when he was reconditioned for his re-entry into society (a society that had no use for him). This was what the author intended, I believed. There are no easy conclusions with great novels.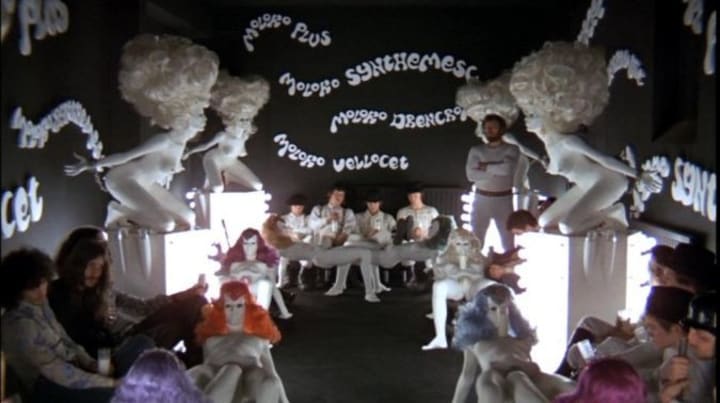 4.
I finally watched the film. I can remember the exact date: September 25th, 1993. The reason why the date is so clear in my mind is that it was my twentieth birthday. I was at York University studying computer science and I had decided that I would take some precious time from my schedule and watch the film. A friend in my dorm told me that at one of the libraries I could borrow a copy of the film and sit at one of the study carrels to watch it. He was also the one who showed me a copy of the book with the glossary (he did not need it, he said); he also had a poster of the film on the door to his room.
The film was on a course outline as a required viewing. I bluffed my way past the desk worker who wondered why a computer science major needed to see the film and went to a carrel. I will admit that a part of me did not want to see it, but I could not face that friend who had seen it, admired it, and wanted to discuss it with me after learning I had only read the book. I had already seen The Shining, 2001: A Space Odyssey, Dr. Strangelove, Lolita, Full Metal Jacket and Paths of Glory (in that order). I had to watch it.
And I was not prepared for the sensation of watching A Clockwork Orange.
Stanley Kubrick has been called odd, aloof, distant; a hermit; a weirdo and a technology-obsessed craftsman more concerned with his cameras and lenses than his performers (Malcolm McDowell, the Alex of the film, almost drowned in the scene where the two former droogs – now police officers – take him to the forest and beat him up); an enchanter of the audience; an obsessive compulsive; and a genius. I will modify the latter title and call him a cold genius. It was easy to see why people became obsessed with this and his other films. His use of sound, slow-motion panning and colour are unlike anything seen in the films of his contemporaries. This is worthy of praise. What becomes problematic is the character of Alex. Malcolm McDowell, as was pointed out in a review at the time, is the most energetic presence in the film. The adults are either perverse, wimpy, naïve, selfish, stupid or just annoying. The audience is forced to side with him (and where is McDowell's Oscar for this performance? He deserved at least a nomination). Again, I liked the drive of the film, especially as it was told from this teenager's point of view. But I would again face another problem with the film.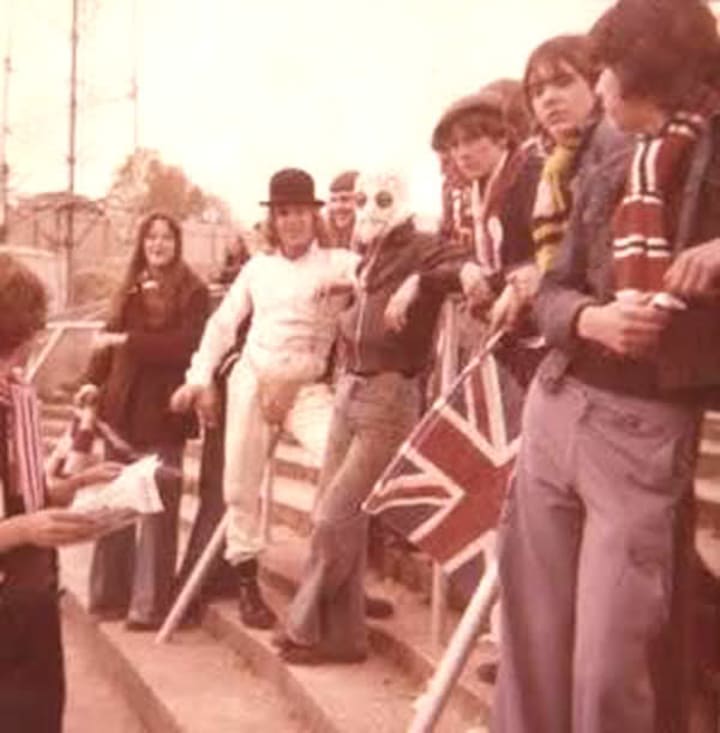 Right after this private viewing, York University had a Halloween film night in one of their auditoriums. Three films were shown – Psycho, A Clockwork Orange, The Rocky Horror Picture Show – and I made it just in time to catch two and a half of them. I thought that the trio was odd. Psycho made sense as a horror film (one of the most perfect horror films ever made) – the fear in the room was palpable – and Rocky Horror was a nice conclusion to the evening (some of the more experienced audience members knew when to talk back to the screen, dance and break out the spray guns). A Clockwork Orange stood out, both in perception and audience response. If they had chosen a film like Jaws, I am sure that no one in the audience would be giving the shark advice on how to eat the crew of the Orca. But they did give Alex advice. As I was drawn to them, they were too; they even wanted to protect him. A key moment in the film is the accidental death of the Cat Lady. Alex bludgeons the woman with a huge phallus – an interesting touch on Kubrick's part – and is finally shocked by something violent he has done. In the audience, from a whisper to very audible shouts, people began to yell "Fingerprints!" I would never forget this favoritism for a character. It was not the same as being impressed by the monster in Alien or Darth Vader's unstoppable drive to wipe out the rebellion in the original Star Wars trilogy. They wanted this killer to get away. Not even his own gang wanted this to happen (recall that they smash his face with a milk bottle, leading to his arrest).
I mentioned a review of the film. I read the January 1972 review of the film by Pauline Kael (note that the film came out just after Christmas of 1971 – perfect timing?). She was no fan of the film and appeared to be no fan of Kubrick, calling his work here the creation of a German professor obsessed with porn (whatever that really means). The most telling note in her review was the following line:
"We all become clockwork oranges if we accept such films without asking what's in it".
Kael had the opposite problem to Kubrick's obsession with technology: her concern was with morality. Her review opened my eyes to certain things that I had not concentrated on while watching, for example: the camera that stays on the girl being raped by a gang even though they have been interrupted in the act, even following her off the stage (a "staged" rape?). There was also Alex's punishment with the Ludovico technique. Kael saw this as manipulative (we are already on his side; why test our sympathies?). The review was biased and, perhaps, also manipulative, but it managed to air feelings that I could not name. Even Kubrick had to acknowledge the monstrous effect of the film, pulling the film out of circulation in England after gangs began mimicking the behaviour of the droogs (e.g. one person had been beaten up by a gang chanting Singin' in the Rain, a key moment in the movie). Even Burgess was disturbed by it. The studio allowed him to view the film in the autumn of 1971 with his second wife, Liana, and his agent, Deborah Rogers. Those women wanted to leave early; Burgess made them stay, but he knew that Kubrick had made literal what was only left to the imagination of the reader. In the second half of his autobiography, You've Had Your Time, he stated the following:
"Its brilliance nobody could deny."
And:
"Kubrick's achievement swallowed mine whole."
That last quote bothers me. Burgess created a very colourful and unique narrative out of combined languages and the youth culture he had viewed in 1950s England (the first wave of Teddy Boys was a particular inspiration, as was the attack on his wife during World War II that inspired him to write about violence). It was written with an interest in creating a kind of Pilgrim's Progress for the urban teen with too much energy and too little direction for it. In Kubrick's film, it remained the adventure of a violent little thug who becomes part of a government campaign of redemption and manipulation (the ending was taken from the American edition of the book). This leads to the book being looked at through the lens of Kubrick's powerful imagery and becoming a terrible work of genius that won't go away.
How do you feel about it, old droogy? Have you viddied both the film and the book?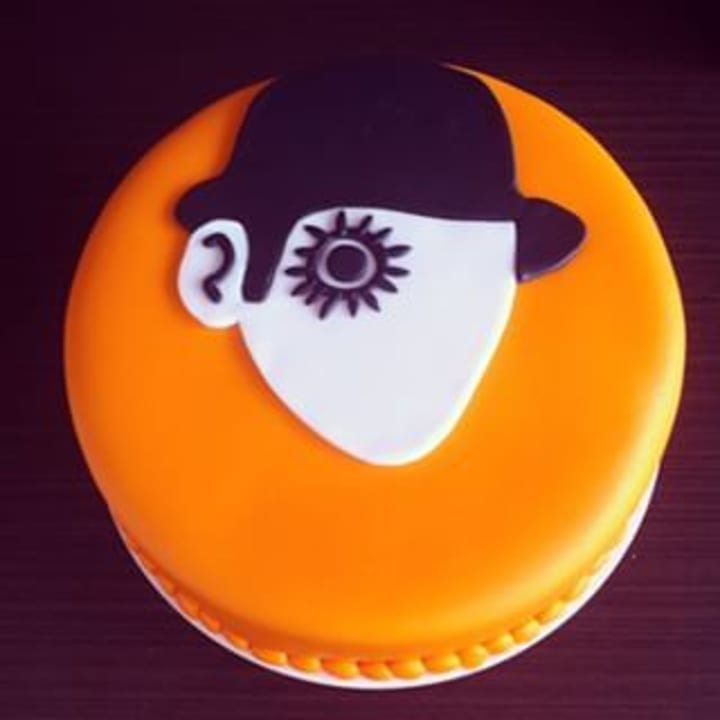 humanity
About the author
Teacher, reader, writer, dreamer... I am a college instructor who cannot stop letting his thoughts end up on the page. Very grateful to have found this other opportunity to expose things to the light.
Enjoy!
Reader insights
Nice work
Very well written. Keep up the good work!
Top insights
Expert insights and opinions

Arguments were carefully researched and presented

Eye opening

Niche topic & fresh perspectives

Easy to read and follow

Well-structured & engaging content
On-point and relevant

Writing reflected the title & theme

Heartfelt and relatable

The story invoked strong personal emotions

Masterful proofreading

Zero grammar & spelling mistakes

Excellent storytelling

Original narrative & well developed characters
Add your insights