7 Underrated Audrey Hepburn Movies
You know Breakfast at Tiffany's, but consider some other classics from Audrey Hepburn's filmography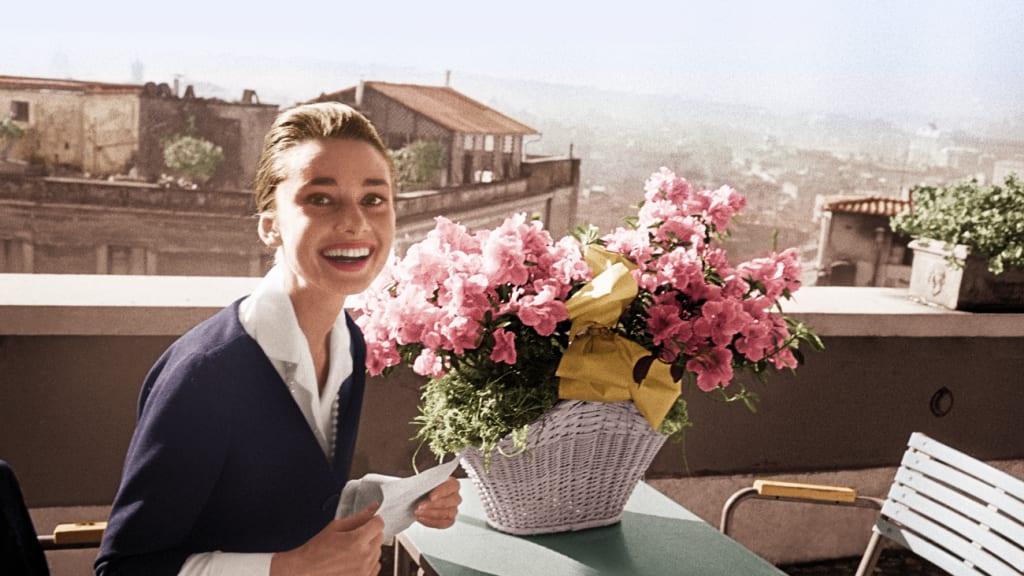 Image Source: Vanity Fair
Audrey Hepburn's name is synonymous with her 1961 film Breakfast at Tiffany's. Breakfast at Tiffany's is a classic, (even though some elements of it really don't hold up), and Audrey Hepburn manages to both look great in Givenchy couture, and display her range as an actress. Audrey Hepburn was a European with aristocratic origins, but she disappears into the character of Holly Golightly, a very American girl with dubious origins and a dubious profession who lives on the edge of New York Cafe society. But I am not here to recommend the movie that made Audrey Hepburn a cultural touchstone and style icon who transcends classical cinema. Instead, I am here to recommend seven of her films that live in the shadow of Breakfast at Tiffany's.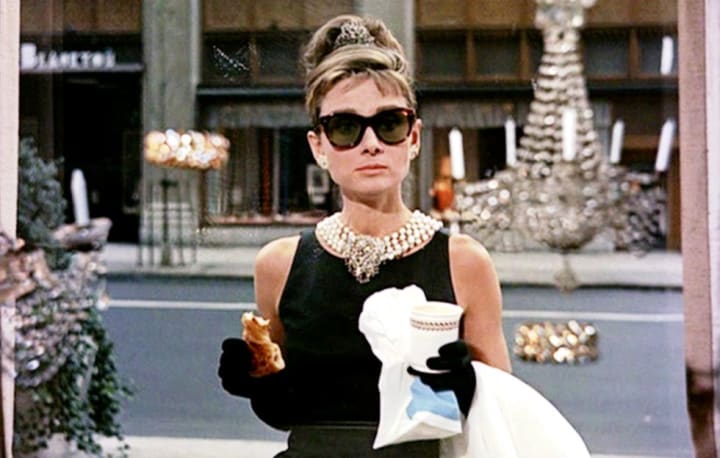 Roman Holiday is not as popular as Breakfast at Tiffany's, but it is the only film for which Audrey Hepburn won an Academy Award. It is also the only American film Audrey Hepburn made before collaborating with designer Hubert de Givenchy, but the seeds of what would become the Audrey Hepburn "look" were sowed in Roman Holiday. Audrey plays Princess Ann, an overworked princess who absconds from her royal duties while on tour in Rome and spends a day exploring the city with a handsome American played by Gregory Peck, whom she doesn't know is really a reporter seeking a scoop. Roman Holiday is a bittersweet story with moments of light screwball comedy and moments of heartbreaking melodrama. (In its day it was compared to the real-life woes of Princess Margaret). Audrey gives a powerhouse performance as the poised and graceful but miserable princess, and the beauty of 1950's Rome in black and white is worth the few tears you'll shed at the end.
Funny Face was one of Audrey's first color movies and one of her first on-screen collaborations with Givenchy, who beginning in 1954, dressed Audrey for the bulk of her movies and moulded her into a style icon. In Funny Face, where Audrey plays a beatnik bookworm who becomes a couture model after being discovered by a photographer, Givenchy's art is on full display. Set against the backdrop of Paris, Audrey, whose career began in London musicals, is right at home in a movie-musical directed by Stanley Donen, the co-director of Singin' in the Rain. Audrey is hilarious, looks beautiful, and holds her own in dance numbers with Fred Astaire. The photoshoot sequence (seen above), and her solo dance performance that was later spliced into a Gap commercial, are my favorite scenes in a deeply underrated musical.
Released the same year as Breakfast at Tiffany's, The Children's Hour, based on the play by Lillian Hellman, was directed by William Wyler, the same director who had chosen Audrey for Roman Holiday in 1953. In the film, Audrey plays Karen Wright, the co-headmistress of a small boarding school she runs with her friend Martha Dobie. To avoid punishment, a troubled and spoiled student accuses the women of being lovers, which yields tragic consequences. Hellman was known to push boundaries with her work, and The Children's Hour is a shocking early on-screen portrayal of homophobia that stretched the dramatic talent of both Audrey and fellow leading lady Shirley McClaine. It is not a lighthearted watch, but a poignant one and an excellent choice to see a slightly de-glammed Audrey show off her dramatic range.
Charade was Audrey's second collaboration with Stanley Donen, and her only film with OG silver fox Cary Grant. Grant was perfect casting for Charade, a movie that is part homage-to, part parody-of the technicolor Hitchcock films of the 1950s. In many of those films, an ordinary man, often played by Cary Grant, finds himself in extraordinary circumstances and encounters a mysterious blonde. Charade takes that formula and flips it on its head, placing the very brunette Audrey in the role of an ordinary-but-posh expatriate who finds herself in extraordinary circumstances and encounters a mysterious stranger...played by Cary Grant. Paris in Fall is the perfect setting for suspenseful twists and turns, and the chemistry between Audrey and Cary Grant is very fun to watch. Audrey is decked out in my personal favorite of all of her film wardrobes, a series of monochromatic Givenchy suits, hats, and coats. If all that isn't enough, the film also has a surprise ending that you will not see coming.
Stanley Donen and Audrey Hepburn collaborated for the third time on Two For the Road, and Donen said that Audrey was most relaxed he had ever seen her, which he attributed to her co-star Albert Finney. If you only knew Albert Finney from Annie before today, you're welcome.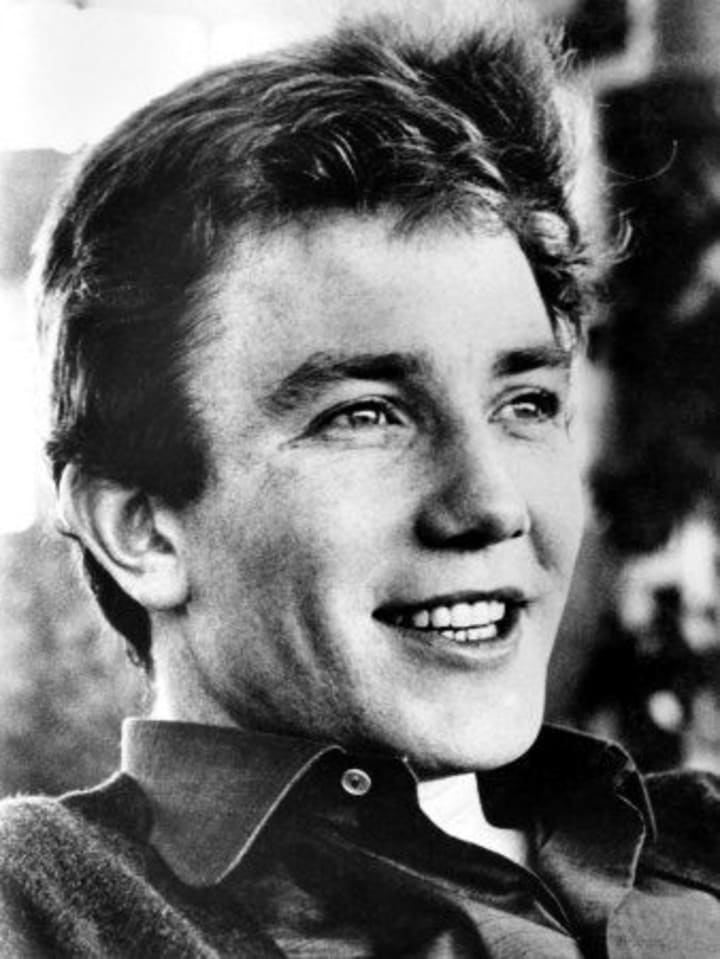 Finney was one of Audrey's few leading men who were close to her in age, and he and Audrey explode with chemistry on-screen. Audrey's first marriage to producer and actor Mel Ferrer was failing when she was making Two For the Road, and she and Albert Finney allegedly had an affair. Despite the passionate tryst that happened in life, Two For the Road is the sobering story of a wealthy but unhappy couple reflecting on the state of their marriage. The non-linear plot is told through a series of road trips they take together through the south of France. Audrey's character Joanna is a fashionista per usual, but instead of her usual Givenchy couture, she wears hip designers associated with the late 1960's like Mary Quant and Paco Rabanne. If I have to pick a favorite movie in Audrey's filmography, it is this one. Come for a sizzling romance between two people who were clearly into each other; stay for a refreshingly realistic depiction of what happens when passion fades.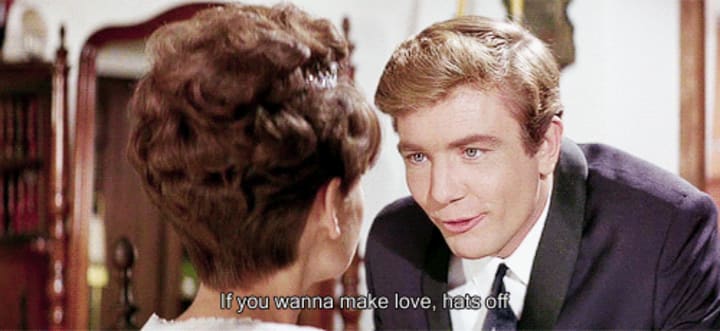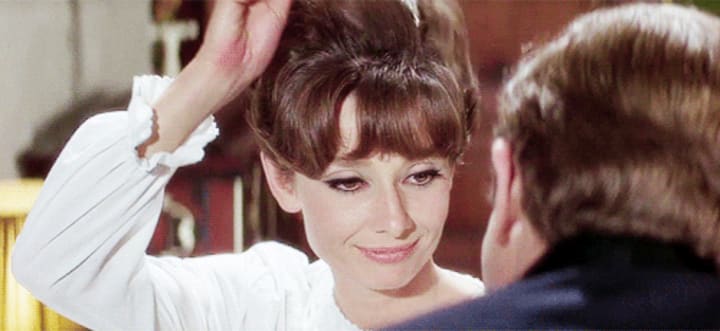 Wait Until Dark was Audrey's last movie before taking a hiatus for her son, and she went out triumphantly. Audrey plays Suzy, a blind Manhattan housewife who finds herself in a terrifying fight for her life when her husband unwittingly comes into the possession of a large amount of heroin. Alan Arkin plays the primary antagonist, and if you're used to the cranky-but-loveable older Alan Arkin we all loved in Little Miss Sunshine, the young Arkin's unsettling portrayal of Harry Roat will leave you thinking twice about binging The Kominsky Method. Roat and his accomplices use Suzy's blindness against her and concoct a web of deception and psychological confusion that builds up to a chilling climax. I understand why Audrey wanted to quit movies, but she had a future as a scream queen if she kept going.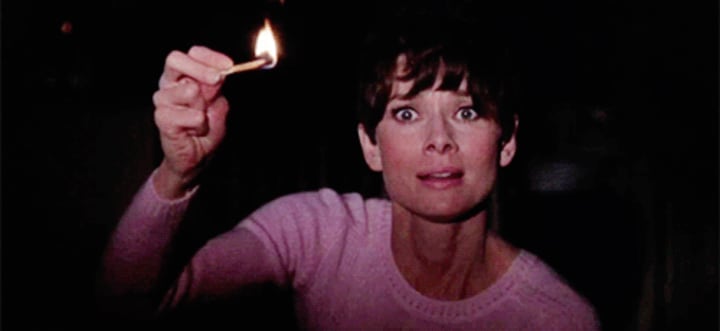 For many years, They All Laughed was shrouded in negativity. It was a financial failure and is considered one of the final films made in the creatively-driven "New Hollywood" period that began at the end of the 1960s. Director Peter Bogdonovich, a New Hollywood darling who went bankrupt self-distributing They All Laughed, never again achieved the massive success he'd had in the 1970s. Additionally, the murder of Dorothy Stratten, an actress in the film and Bogdonovich's girlfriend, overshadowed the movie for years. It is, at its core, a quirky ensemble comedy that has garnered a cult following and praise from filmmakers like Quentin Tarrantino and Wes Anderson. Audrey is charming as Angela, a character allegedly based on herself and a real affair with co-star Ben Gazzara. Their story is one in a web of stories about bumbling private detectives who keep getting "involved" on the job—a left-field pick for movie night but worth trying something different.
If all this underrated Audrey still makes you feel like putting on Breakfast at Tiffany's I don't blame you, it is iconic for a reason (just fast-forward through the scenes with Mickey Rooney...). But it is important to remember that behind the indelible image of Holly Golightly that you've seen everywhere is the actress Audrey Hepburn, and there was a lot more to her than Holly Golightly.
list
About the author
Brand Partnerships & Content @ Vocal. Yogi, bibliophile, cinephile, Feminist. Passionate about popular culture past and present. New York with tropical roots. Good at lists.
Reader insights
Be the first to share your insights about this piece.
Add your insights