7 Kids' TV Shows For The Family
A Look at Timeless Kids' TV Shows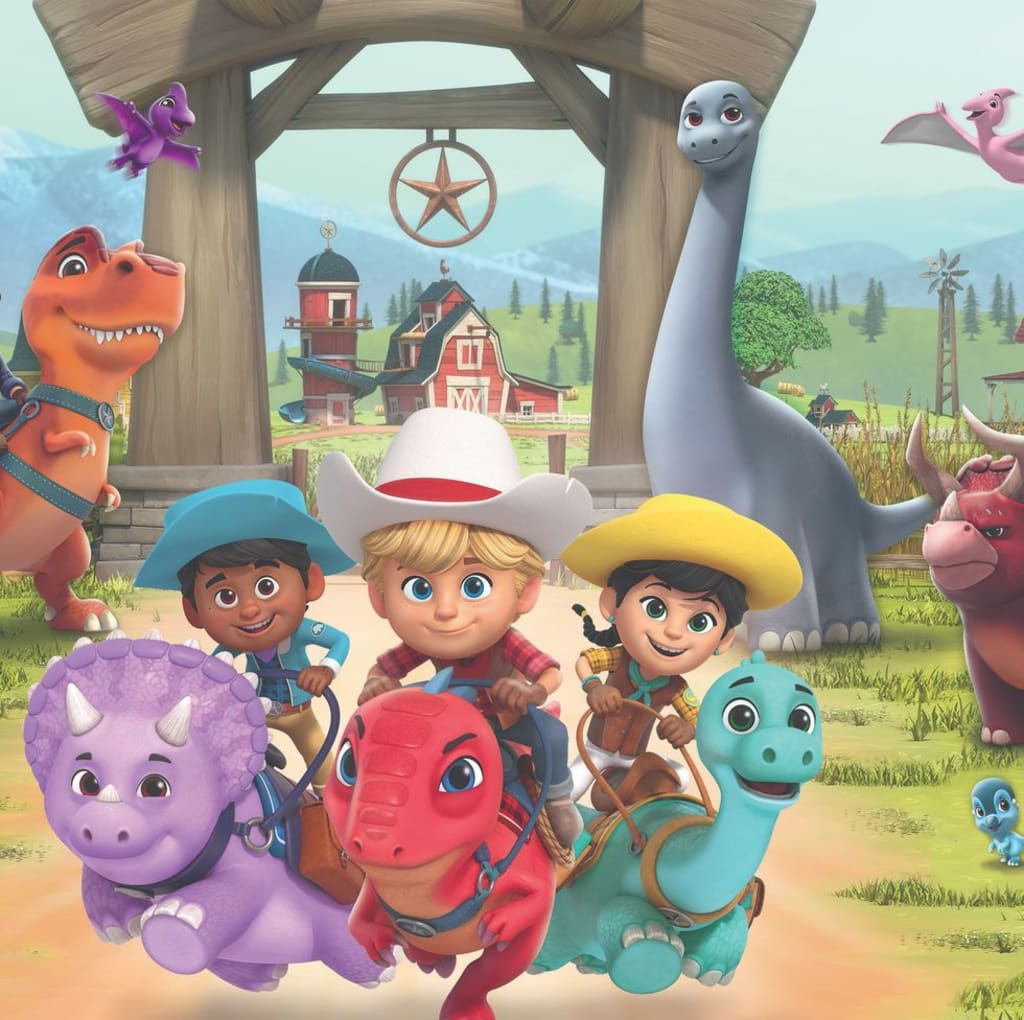 Greetings to all parents, grandparents, guardians, aunts, uncles, and the ever-loyal babysitters out there in the worldwide web cosmos! We all share a common duty, a delightful yet challenging task, that of sifting through an ocean of kids' content to find the gold nuggets - TV shows that are engaging, educational, and most importantly, loved by our little ones.
We also seek those shows that make us feel comfortable, knowing that they provide wholesome content while sparking creativity and inspiring curiosity in the young minds.
Welcome to our enchanted kingdom of 'Screen Time Savvy,' where we not only understand this mission but relish it!
Today, we embark on a journey through the multicolored universe of children's television, spotlighting those gems that not only meet our high expectations but exceed them. From toe-tapping musical adventures to problem-solving escapades in magical lands, these shows are where fun meets learning, where imagination meets essential life lessons.
Sesame Street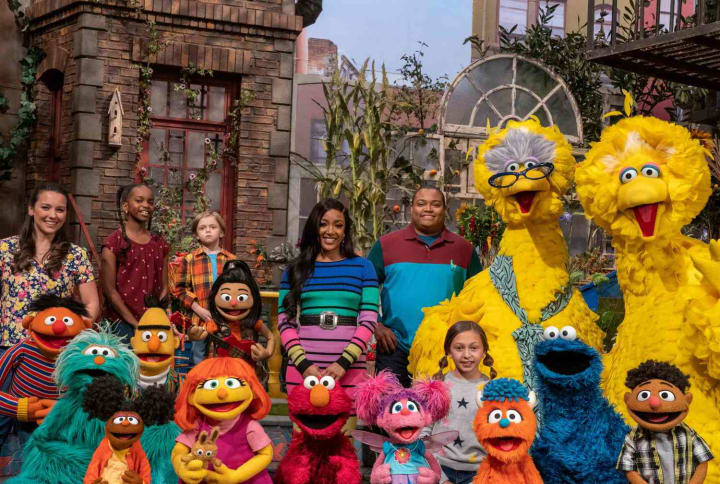 Sesame Street is a beloved and iconic children's television program that has been entertaining and educating young audiences since its debut on November 10, 1969. Created by Joan Ganz Cooney and Lloyd Morrisett, the show was designed to be both entertaining and educational, using the power of television to help children from diverse backgrounds develop essential skills and prepare for school.
The show is set in a fictional urban neighborhood called Sesame Street, where a diverse group of human and Muppet characters live and interact with one another. The Muppets are puppet characters created by Jim Henson and his team, and they play a significant role in engaging the audience and delivering the educational content in a fun and entertaining way.
The format of Sesame Street combines live-action, animation, and puppetry to create a dynamic and interactive learning experience. The show covers a wide range of topics, such as numbers, letters, colors, shapes, emotions, social skills, cultural diversity, and more. Each episode includes a mix of skits, songs, and short segments that reinforce educational concepts while keeping children engaged and entertained.
Bluey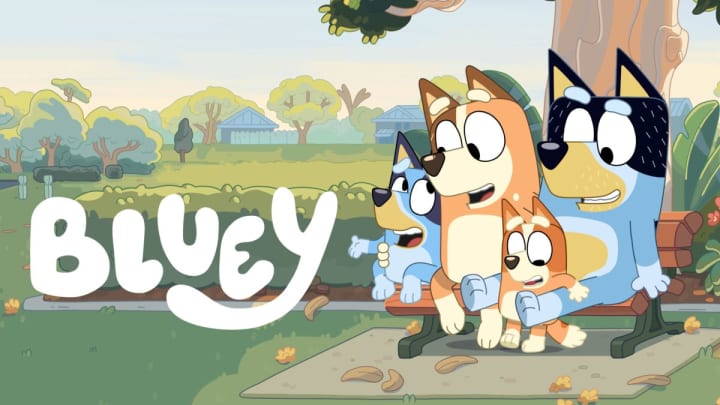 Bluey is an Australian animated television series that has gained widespread popularity among children and families since its premiere on October 1, 2018. Created by Joe Brumm and produced by Ludo Studio, the show follows the adventures of a six-year-old Blue Heeler puppy named Bluey and her family, who live in the fictional suburb of Brisbane.
The heartwarming and humorous series is primarily targeted at preschool-aged children, but it has also captured the hearts of older viewers due to its relatable themes and clever storytelling. Bluey has been praised for its positive portrayal of family dynamics, its celebration of imaginative play, and its depiction of real-life situations that children and parents can relate to.
The main characters include Bluey, a playful and imaginative pup; her younger sister Bingo, who is also creative and energetic; their father Bandit, who is a devoted and fun-loving dad; and their mother Chilli, who is caring and supportive. The family engages in various activities and adventures, both indoors and outdoors, that often involve games they invent themselves, showcasing the power of children's imaginations and the value of quality family time.
Strawberry Shortcake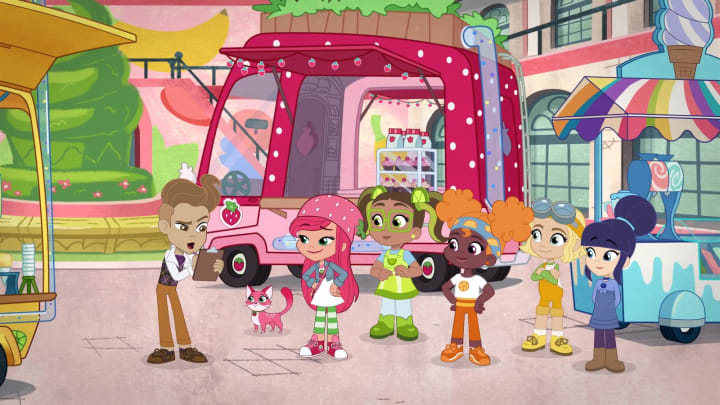 Strawberry Shortcake is a beloved American animated television series that first aired in 1980. It is based on a line of greeting cards, dolls, and toys created by American Greetings Corporation. The series has gone through various iterations and reboots over the years, each with its unique style and storytelling, but the central theme has always revolved around friendship, kindness, and adventure.
The original "Strawberry Shortcake" series, also known as "Strawberry Shortcake's House," was set in the magical land of Strawberryland. The main character, Strawberry Shortcake, is a little girl with bright red hair, a strawberry-shaped hat, and a sweet and caring personality. She lives in a cozy strawberry-shaped house and is surrounded by her friends, each representing a different fruit or dessert.
Strawberry Shortcake's friends include characters like Raspberry Torte, Orange Blossom, Lemon Meringue, Blueberry Muffin, Plum Pudding, and Cherry Jam, among others.
Each Stawberry Shortcake character has a unique personality and trait that corresponds to their fruit or dessert theme. For example, Raspberry Torte loves to throw parties, while Blueberry Muffin is a bookworm who enjoys reading.
Ada Twist, Scientist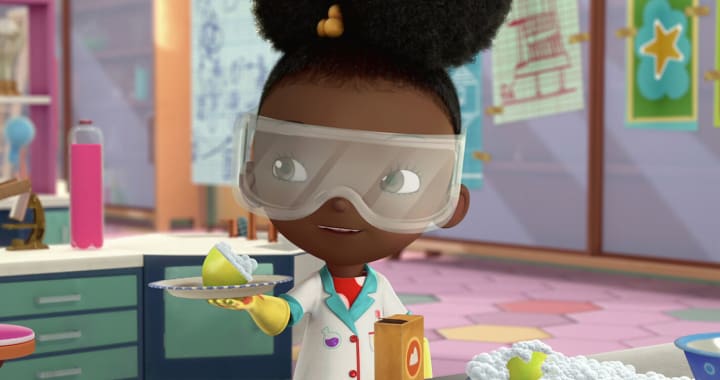 "Ada Twist, Scientist" is an animated children's television series based on the book series of the same name written by Andrea Beaty and illustrated by David Roberts. The show premiered on Netflix on September 28, 2021. It is produced by Atomic Cartoons and Higher Ground Productions, with former U.S. President Barack Obama and former First Lady Michelle Obama serving as executive producers.
The series follows the adventures of Ada Twist, a young African-American girl with a passion for science and a curious mind. Ada is an enthusiastic and inquisitive character who constantly asks questions and seeks answers through scientific exploration. She is always eager to understand how things work and is not afraid to experiment and learn from her mistakes.
With the support of her parents, teachers, and friends, Ada embarks on various scientific adventures, conducting experiments, making observations, and using critical thinking to solve problems. The show not only celebrates Ada's love for science but also emphasizes the importance of curiosity, perseverance, and creativity in the pursuit of knowledge.
Gabby's Dollhouse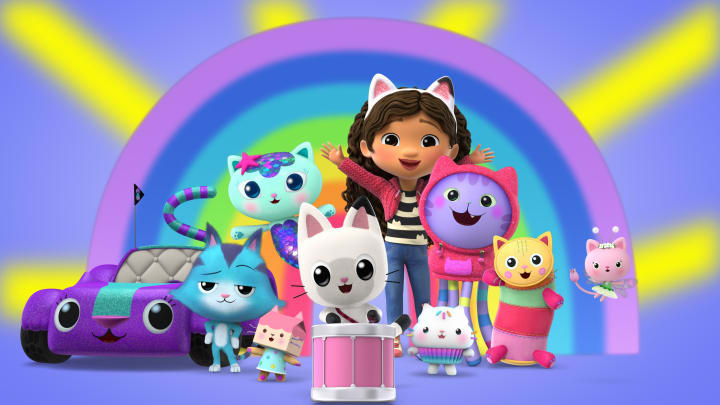 "Gabby's Dollhouse" is an animated preschool television series that premiered on Netflix on January 5, 2021. The show is produced by DreamWorks Animation Television and is based on the toy line "Gabby's Dollhouse" by Spin Master.
The series follows the imaginative and curious little girl named Gabby, who has a magical dollhouse that comes to life when she's not around. The dollhouse is no ordinary dollhouse; it's a whimsical and enchanted world where Gabby's toys come alive and embark on exciting adventures. Each room in the dollhouse holds a unique surprise and theme, leading to various escapades and learning opportunities.
She-Ra and the Princesses of Power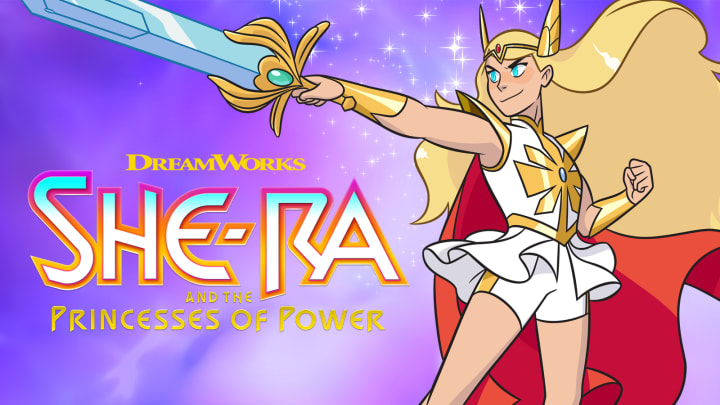 "She-Ra and the Princesses of Power" is an animated fantasy television series that premiered on Netflix on November 13, 2018. The show is a reboot of the 1985 series "She-Ra: Princess of Power" and is produced by DreamWorks Animation Television in collaboration with Netflix.
The series is set in the magical world of Etheria and follows the journey of Adora, a young orphan who was raised as a soldier by the evil Horde, a tyrannical and oppressive regime led by Hordak. However, everything changes when Adora discovers a magical sword that transforms her into the legendary warrior, She-Ra. Upon realizing the cruelty and injustice of the Horde's rule, she decides to join the Rebellion, a group of rebels fighting against Hordak's forces.
As She-Ra, Adora becomes the leader of the Rebellion and teams up with a diverse group of princesses, each possessing unique powers and abilities, to defend Etheria from the Horde's tyranny. Throughout the series, Adora grapples with her past as a member of the Horde while learning about her true destiny and the importance of friendship, trust, and standing up for what is right.
Mira, Royal Detective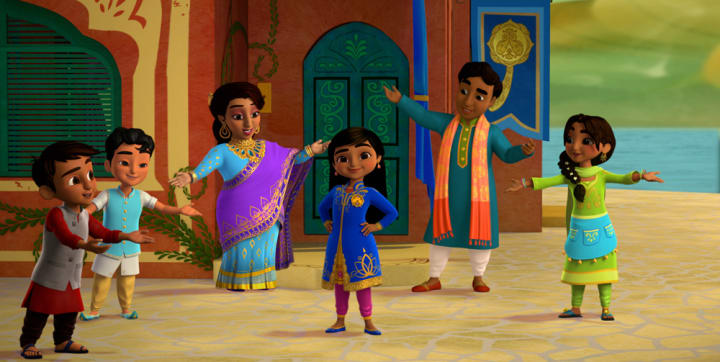 "Mira, Royal Detective" is an animated children's television series that premiered on Disney Junior on March 20, 2020. The show is produced by Wild Canary Animation in association with Disney Junior and is targeted towards preschool-aged children.
Set in the fictional kingdom of Jalpur, "Mira, Royal Detective" follows the adventures of Mira, a young South Asian girl who is appointed as the royal detective by the queen. Mira is known for her keen observation skills, problem-solving abilities, and dedication to helping others. With the help of her mongoose sidekicks, Mikku and Chikku, Mira sets out on various detective missions to solve mysteries and ensure justice in the kingdom.
The series is significant for its cultural representation and diversity. It offers a positive portrayal of South Asian culture, incorporating elements such as traditional clothing, music, dance, and customs. Mira's heritage is celebrated throughout the show, helping to introduce young viewers to different cultural traditions and fostering a sense of appreciation for diversity.
About the Creator
I'm an avid fan of anime and cartoons. Ever since I was a kid, I has been fascinated by the colorful and imaginative worlds that anime and cartoons can bring to life. My sites: https://cartoonvibe.com/
Reader insights
Be the first to share your insights about this piece.
Add your insights