10 Animated Shows Like The Proud Family
Here are ten amazing TV shows that capture the spirit of inclusivity and family dynamics, similar to the beloved series "The Proud Family":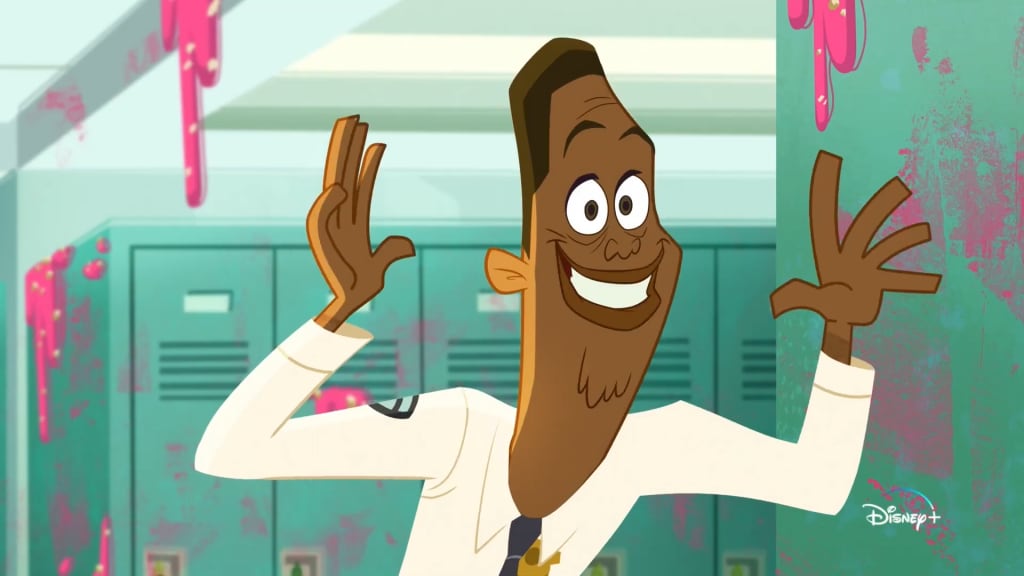 Disney+ launched the revival series, "The Proud Family: Louder and Prouder," delighting fans of the original show. Once they complete the series, fans can also enjoy these relatable shows.
The Disney Channel originally aired "The Proud Family" in 2001, running for three seasons. The animated series revolved around 14-year-old Penny Proud as she navigated school, friendships, and the joys and challenges of her lively and close-knit family.
In 2022, Disney+ brought back the beloved series with the revival, "The Proud Family: Louder and Prouder." This continuation finds Penny a few years older, which poses a new adjustment for the Proud family, who struggle to accept that their little girl is growing up.
As fans who grew up with "The Proud Family" indulge in the revival, they'll be thrilled to discover a variety of both animated and live-action TV shows that capture the essence of the original series, ensuring their binge-watching journey continues.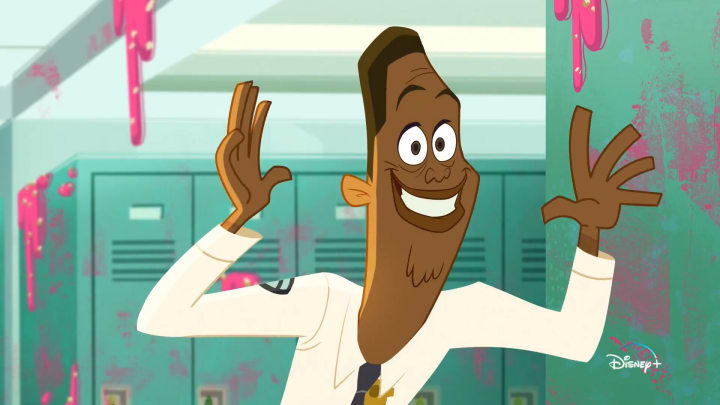 Duncanville (2020)
Amy Poehler fans will rejoice to hear her voice in the animated series "Duncanville." While targeting adults, the show still centers around essential family values like "The Proud Family." It revolves around Duncan Harris and his vibrant life with his parents and two sisters. Like Penny, Duncan often makes questionable decisions but is kept in check by his family and friends.
"Duncanville" delves into the rollercoaster ride of high school, puberty, and crushes. The series boasts an incredible voice cast, including talents like Amy Poehler, Ty Burrell, Riki Lindhome, Rashida Jones, and many more. With its third season renewed in 2022, "Duncanville" is swiftly gaining recognition as one of Amy Poehler's most remarkable TV shows.
Fatherhood (2004)
Nickelodeon's Nick at Nite premiered "Fatherhood" in 2004 (not to be confused with the movie of the same name). This animated series, spanning two seasons, emphasized the significance of showcasing more African American families in animation, much like "The Proud Family." "Fatherhood" centers around the Bindlebeep family, mirroring the core theme of family dynamics.
Dr. Arthur Bindlebeep and his wife Norma take the helm as the household leaders, striving to keep up with their three children, much like the dynamic in "The Proud Family." Additionally, Arthur's parents make occasional appearances, highlighting generational differences, reminiscent of Oscar Proud's mom, Sugar Mama.
Mixed-Ish (2019)
Fans of "The Proud Family" who have watched "Blackish" will find its prequel, "Mixed-ish," highly enjoyable. While not animated like "The Proud Family," "Mixed-ish" is a sitcom that centers around a mixed-race family. The show takes us through the upbringing of Rainbow Johnson and her family, as they transition from a commune to suburban life in the 1980s.
Although "Mixed-ish" explores different scenarios and challenges from "The Proud Family," it shares the relatable experiences of teenagehood and the hurdles that come with it. The series, however, consistently emphasizes the power of love and family, echoing the heartwarming themes found in "The Proud Family."
Dad Stop Embarrassing Me! (2021)
Jamie Foxx and Jim Patterson teamed up to create the Netflix comedy series "Dad Stop Embarrassing Me!" It could easily be seen as the chosen title for Penny Proud's own show. While Penny and her dad Oscar maintain a good relationship, he can be strict and has a tendency to embarrass her when he believes she's growing up too fast.
In a similar vein, "Dad Stop Embarrassing Me!" follows Brian Dixon, who can't help but embarrass his daughter Sasha now that he's a full-time dad. Sasha, having moved in with her dad following her mother's passing, finds herself navigating a new dynamic in their relationship.
Recess (1997)
Despite its 1997-2001 airing, "Recess" remains a beloved animated series even today. It premiered around the same time as "The Proud Family," forging a lasting connection with viewers who grew up with the latter.
Just like "The Proud Family" depicted Penny's school life and friendships, "Recess" followed the adventures of six fourth-graders who took the spotlight. Each character possessed their own unique qualities, much like Penny's group of friends, including LaCienega, Zoey, Sticky, and Dijonay (though Dijonay didn't always fulfill the role of the best friend for Penny). The immense popularity of "Recess" even led to Disney releasing several movies that focused on this group of friends.
#BlackAF (2020)
In contrast to "The Proud Family," the series "#BlackAF" takes a different approach, targeting adult audiences and adopting a mockumentary style. However, both shows revolve around the lives of African American families. Created by Kenya Barris, who also stars in it, this hilarious series had a brief but impactful one-season run, featuring a talented ensemble of actors.
Through the characters of Kenya and Joya Barris, the show delves into the experience of a Black family navigating life with newfound wealth. Their kids, on the other hand, often find themselves either embarrassed by their parents or attempting to educate them on matters they should already know, all in an effort to avoid further embarrassment.
Raven's Home (2017)
Disney experienced success with "That's So Raven" in 2003, shortly after the release of "The Proud Family." Following the footsteps of Disney+'s revival of "The Proud Family," they also breathed new life into a spinoff of "That's So Raven" called "Raven's Home."
While the original series depicted Raven's life with her friends and family, "Raven's Home" takes a different approach. Raven and Chelsea remain best friends in the spinoff, but as divorced single mothers, they decide to move in together, bringing their kids along. This creates a unique and enjoyable household dynamic that is both entertaining and heartwarming to witness.
Braceface (2001)
"Braceface" is an animated series that often goes underappreciated, despite its three-season run. It strikes a chord of relatability among middle school-aged students who navigate the challenges of being students, friends, and family members while also experiencing the rollercoaster ride of puberty.
The protagonist, Sharon Spitz, takes center stage, offering a glimpse into the life of a 14-year-old girl with braces. In a similar vein, Penny Proud and her friends also face the ups and downs of being 14 years old in the original series. While braces set Sharon apart, occasionally granting her special abilities, it's worth noting that Penny, too, encountered powerful and occasionally magical experiences in various episodes.
Black-ish (2014)
Kenya Barris, the creator of "Mix-ish," also brought us the precursor series "Black-ish." This remarkable show follows the Johnson family as they navigate the challenges and triumphs of life while tackling relevant sociopolitical issues. With relatable and hilarious characters portrayed by top actors and actresses, "Black-ish" has garnered numerous awards and accolades.
Currently in its ninth season, the series continues to captivate audiences with its portrayal of an outspoken father, a successful wife, and the intricacies of their children's lives. This adult-oriented series is a fantastic choice for fans of "The Proud Family" seeking a similar blend of family dynamics and comedic storytelling.
True Jackson, VP (2008)
Imagine Penny Proud stepping into the shoes of a live-action teenager; she would easily resemble the likable True Jackson from Nickelodeon's "True Jackson, VP." This sitcom targeted at a teenage audience centers around 15-year-old True Jackson, who finds herself navigating the complexities of balancing the adult world and the challenges of being a teenager.
After catching the attention of the CEO of Mad Style with her impressive designs and fresh perspective on the fashion industry, True is hired as the Vice President. Now, as a young VP, she must juggle the demands of school, friendships, and work. Her yearning for independence, desire to be in the spotlight, and the unwavering support of her friends align closely with Penny's character in "The Proud Family."
About the Creator
I'm an avid fan of anime and cartoons. Ever since I was a kid, I has been fascinated by the colorful and imaginative worlds that anime and cartoons can bring to life. My sites: https://cartoonvibe.com/
Reader insights
Be the first to share your insights about this piece.
Add your insights