6 Video Game Documentaries That Are a Must-Watch On Netflix Right Now
From eSports to game development, these documentaries will show the different worlds of the gaming industry.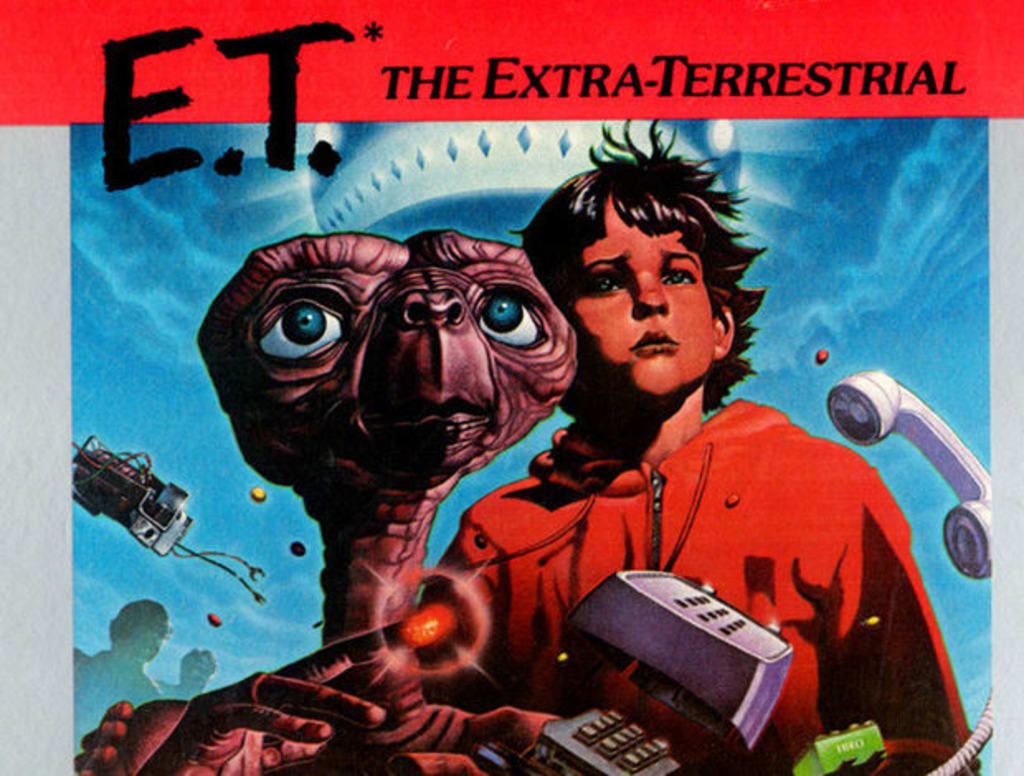 Originally published on Creators.co and was featured on the weekly newsletter.
After two or three hours of playing your favorite game — like Overwatch or PlayerUnknown's Battlegrounds — sometimes you just need to take a break to Netflix and chill. While you may want to tune in to another random episode of The Office or Family Guy, there are six documentaries currently streaming that could pique your gaming intrigue.
These documentaries provide insight into how the gaming industry has evolved throughout the years, from the people who develop and create the games, to how these games affected players' lives. They're all great stories that are a must for all gamers. Watch from the comfort of your own couch or bed.
The title of this documentary is self-explanatory and it's a great first start if you're about to binge. Video Games: The Movie is essentially the history of how video games first came into being, starting in the late '70s. Narrated by The Lord of the Rings' Sean Astin, this documentary literally walks you along the timeline, from old-school games to modern ones for each console's release.
Many celebrities appear to talk about their own experiences growing up with video games and how they impacted their lives. One of my favorite parts is a look back at all the old commercials, which is all sorts of nostalgic.
Indie Game: The Movie follows the story of four indie game developers as they struggle, create, manage, promote and negotiating deals in order to get their games released to the right platform and the right people.
This documentary shows the behind-the-scenes goings-on of the creators of Super Meat Boy, Braid and Fez. It also gives you bit of an insight into how much work and time a small team or even just a single person puts in to developing a game and the pressure they face in order for it to be a success.
Ever wondered what the worst game ever made was? That accolade belongs to E.T. the Extra-Terrestrial, the infamous Atari adventure that was tossed into a landfill after it flopped. Similar to Video Games: The Movie, Atari: Game Over gives you a brief history of how the game industry was back in the '70s and '80s before going in deep about how Atari shot to fame with its reputation.
What you'll understand through Atari: Game Over is the pressure to be the hottest thing of the decade, and you might show some sympathy for Howard Scott Warshaw, the man who created the E.T. game. To be honest, I was pretty emotional when they finally found the cartridges.
If you crave something a little different as far as documentaries go, Man vs Snake might be right up your alley. It tells the story of Tim McVey, the first player to reach a billion points on an early-'80s arcade game called Nibbler, which is like the parent to Snake, that highly addictive game on your old Nokia phone.
After 25 years had passed, McVey heard that his record had been beaten. The documentary follows Tim's journey to endure another marathon and body-stressing opportunity to become a legend again and earn his title back. Fun fact, the original arcade was Twin Galaxies, which has now grown into an organization that also tracks video game world records. Twin Galaxies owner Walter Day was referenced in Wreck It Ralph.
No list of video game documentaries would be complete without a deep dive into esports. All Work All Play gives us a new perspective on competitive gaming, showing us how professional League of Legends players are as passionate as any other professional athlete. Despite their young age, some of these League players have the dedication to practice every day with their teammates in order to be the best in the world. Not only do we take a look at the players involved, but also the crew members of ESL Gaming, who manage, built and organize these huge gaming events.
Indie Game: After Life was released in 2016, four years after Indie Game: The Movie premiered. This sequel of sorts is a bit like like VH1's Where Are They Now?, in which we're given a recap of the developers we met in Indie Game: The Movie and see what success or failure they've had with their indie game. We learn about the receptions they received following their respective game releases and how they overcame certain reactions. We also get to see what other #indie developers have done with the likes of Spelunky and Passage.
You might not watch many documentaries, but if you have any interest in video game history, art, or the gaming industry, then these are the films you need to watch on Netflix while they're available. They're all educational and insightful, and you can see how quickly the technology has grown in the last four decades.
As a gamer and as someone who appreciates all different aspects about the gaming industry, I highly recommend viewing these six documentaries, whether you're a player or a developer. Perhaps they'll inspire you to be a better player, a better developer, or simply appreciate the medium as video game lover.
Have you seen any of these video game documentaries on Netflix? Tell us your opinion in the comments below.