5 Underappreciated Musical Films
Musicals... there's a genre I didn't think I'd cover...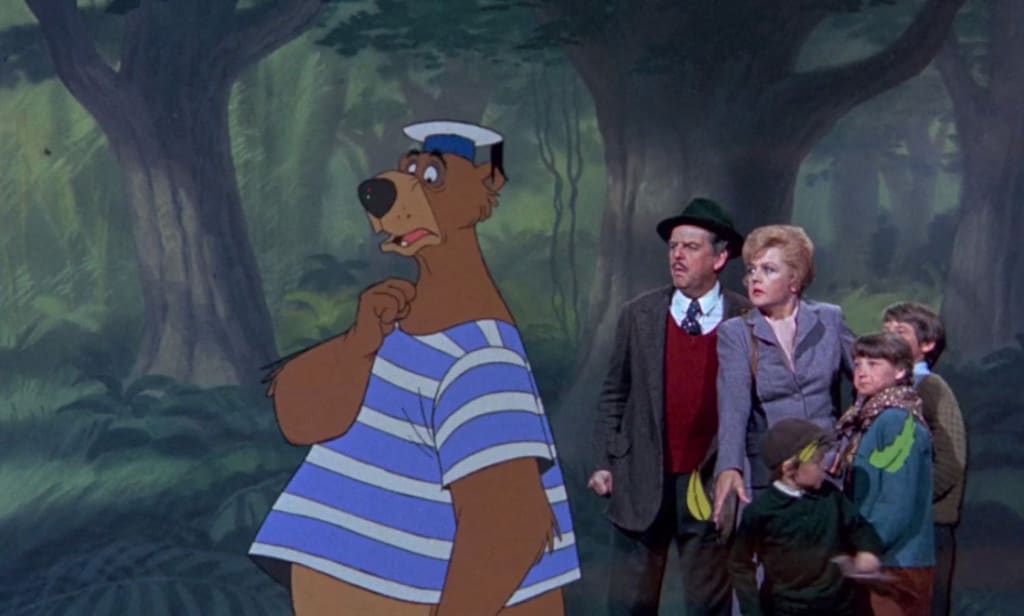 Musicals have always been, and will likely always be, a popular genre of entertainment. It's not necessarily my favorite genre—particularly when it comes to film, but I can see the appeal. There's just something cathartic about watching a film where you're not being bombarded with gunfights, explosions, and/or excessive gore. Instead, musicals bombard you with... well... music.
Now, I wasn't sure I'd actually do a list of musical films, as I don't watch them very often. Of course, I probably would've done this one eventually, and since I've just done a list of the best songs from film musicals; I may as well keep the musical train running for now.
Let's get started.
5: 'Camp Rock' (2008)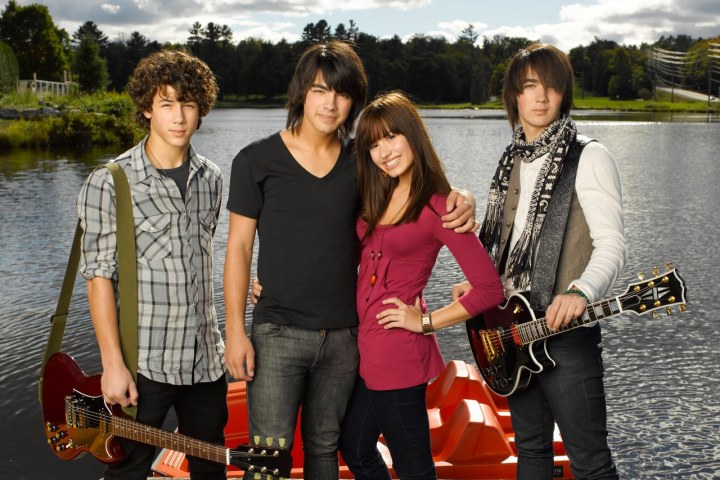 Released in 2008, Camp Rock is one of the few musicals that actually gets it right... sort of.
The film follows Mitchie Torres (Demi Lovato) as she attends a summer camp—the titular Camp Rock—and tries to boost her popularity stats among her peers to impress a local celebrity, Shane Gray (Joe Jonas).
Your typical teen coming of age drama with a bit of occasional comedy for good measure; this is a good movie, and I'd probably go as far as saying it's better—in some ways—than High School Musical... yes, I went there. That said, there are a few things that myself, and others that I've spoken to over the years, take issue with.
Story-wise, the film is predictable; you know what's going to happen, and when, and where it's going to happen. You also know how the film will end. Thematically, the whole "be yourself" idea is a nice message for kids, but that message is very, very heavy-handed. It kinda feels like someone's beating you over the head with the not-so-subliminal message.
Still, the songs are nice, so if you needed a reason to watch Camp Rock then there you go.
4: 'Little Shop of Horrors' (1986)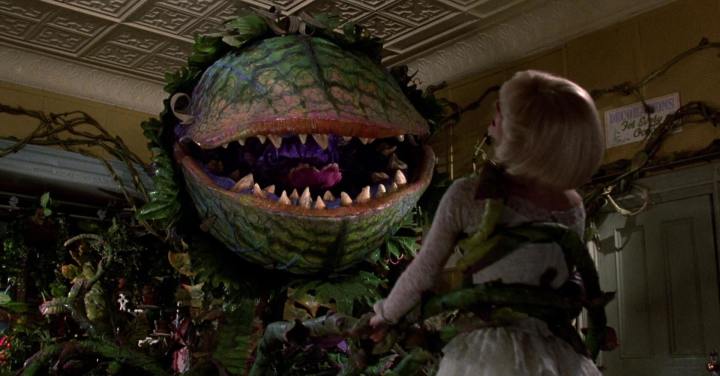 This 1986 horror/comedy musical follows the dorky Seymour Krellborne as he raises a strange plant—which survives on human blood—in his employer's flower shop. As the plant (named Audrey II, because that's not weird or anything) grows, so does its appetite for blood, and Seymour quickly finds that he may have bitten off more than he could chew.
Everything about Little Shop of Horrors is memorable, and really, really weird. It's also one of the only films that I can remember that sent me screaming from the room... much to the amusement of the rest of my family (thanks guys).
Don't laugh! I was seven years old, and that thing had just tried to eat Seymour's girlfriend!
Sadly, however, this film seems to have dropped off the proverbial grid. Nobody really discusses it anymore, which, considering how cool the songs are, is a real shame.
3: 'Sweeney Todd: The Demon Barber of Fleet Street' (2007)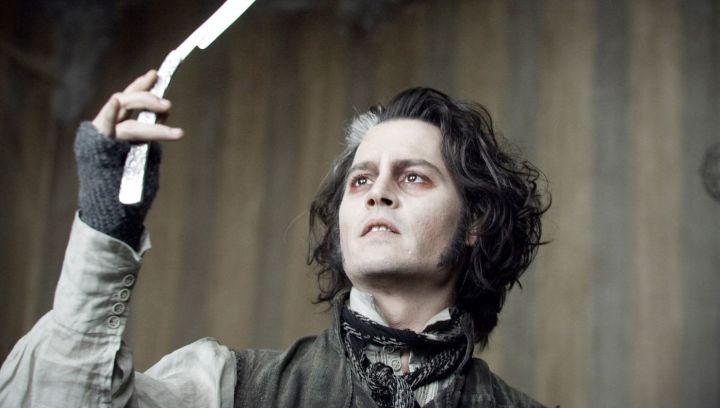 Sweeney Todd: the Demon Barber of Fleet Street is a 2007 musical/horror/comedy film starring Johnny Depp, Helena Bonham Carter, Jaime Campbell Bower, Timothy Spall, and the late great, Alan Rickman.
Based on the Broadway musical of the same name by Stephen Sondheim and Hugh Wheeler, and directed by Tim Burton, the film follows a man named Benjamin Barker who returns to London after being exiled on false charges to seek revenge on the Judge who put him away. Made on a $50 million budget, the film grossed an amazing $152.1 million at the box office—not a bad number if I do say so myself.
The musical numbers in this piece are fantastic, and who knew Depp could sing? Him and Carter had a couple fantastic duets, and the duet of "pretty women" at the end with Alan Rickman is absolutely great! Tim Burton's adaptation of the musical was impressive, and I can safely say that, as long as you aren't squeamish, Sweeney Todd is well worth watching!
2: 'Chicago' (2002)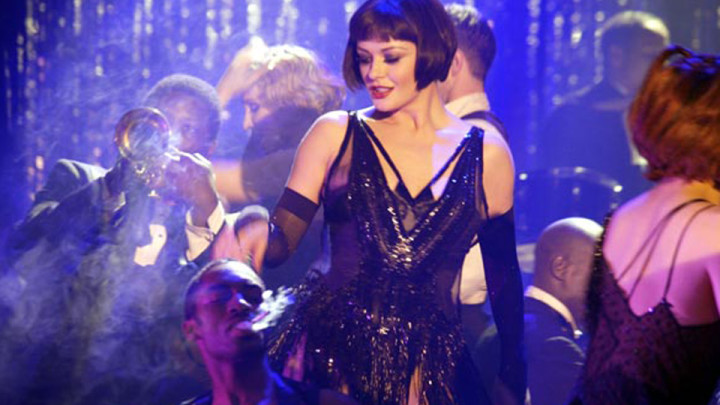 Here's one that doesn't get a whole lot of attention anymore... at least as far as I could find.
Chicago follows a pair of women who are awaiting trial for murder as they try to avoid the death penalty by becoming famous... not the best synopsis I've ever given, but it'll do.
Renee Zellweger and Catherine Zeta-Jones play off of each other brilliantly, and the performances by John C. Reilly and Richard Gere are absolutely fantastic. The film was produced on a budget of $45 million, but made back a solid $306.8 million at the box office.
That's... almost seven times the initial budget! Considering the star-studded cast, stellar performances, and catchy tunes... I can see why.
1: 'Bedknobs and Broomsticks' (1971)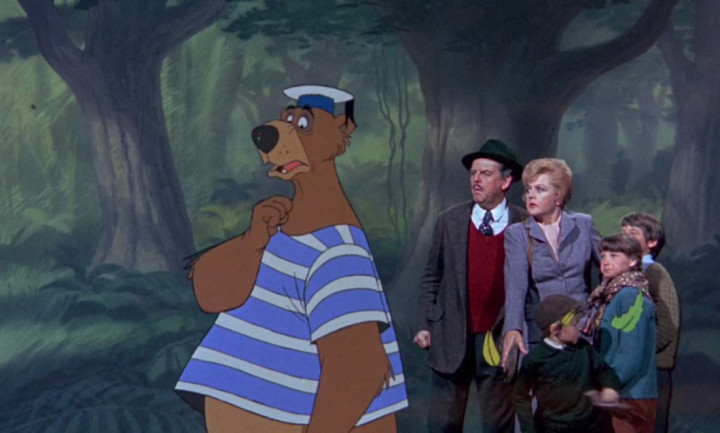 Here's another Disney film... I think I may have to do an Under-appreciated Films entry or two on Disney Musicals or something. It's also one that very few people really know about—or so it seems.
Bedknobs and Broomsticks is based on two children's books by a lady named Mary Norton: The Magic Bedknob; or, How to Become a Witch in Ten Easy Lessons—published in 1943 and Bonfires and Broomsticks—published in 1947. No, I haven't read either book; as far as I know both are out of print.
The film follows three siblings who are evacuated from London during the Blitz. They're taken in by the reclusive Miss Price (Angela Lansbury) who is learning to become a witch in order to aid the war effort against the German army of World War II.
To ensure that the children keep their mouths shut after they discover her secret, Price enchants a bedknob, and they go on a few wacky adventures to discover a particular spell that Miss Price needs.
Now, unlike most Disney musicals there aren't actually too many songs in this one. They're there, but they don't rule the film; the characters actually get to be characters, and not just walking karaoke machines. The film does, however, have one of the most memorable lines ever:
"No Peopling Allowed!"
Yes, that's an actual line in the film, and yes, it makes sense when you watch the film... now you have a reason to check out Bedknobs and Broomsticks,am I good or what?