5 Things We Want to See in Studio Ghibli's Theme Park in 2022
For close to 30 years, My Neighbor Totoro has been one of Studio Ghibli's perennially popular films.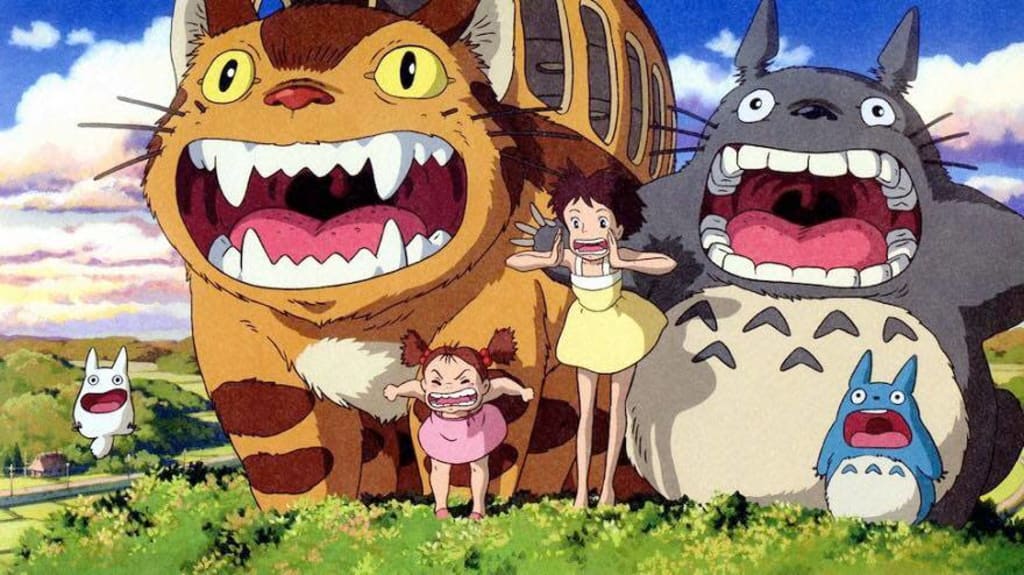 'My Neighbor Totoro' [Credit: Toho]
For close to 30 years, My Neighbor Totoro has been one of Studio Ghibli's perennially popular films. So, when the Japanese animation powerhouse recently announced that they have plans to open a theme park based on the 1988 #HayaoMiyazaki film in Nagoya, capital city of Japan's Aichi Prefecture, #StudioGhibli fans around the world were naturally thrilled.
Set in the 1950s, #MyNeighborTotoro is a charming, beautifully animated film that tells of two young sisters, Satsuki and Mei, who moved to the countryside with their father as their mother recuperates in hospital. As they explore their new surroundings, they stumble upon magical forest spirits — notably, one giant cuddly creature named Totoro — who lead them on many adventures.
According to Aichi Prefecture Governor Hideaki Ōmura the 200-hectare (494 acre) theme park will reflect the movie's theme of "respecting and embracing nature." It will be built on the 2005 World Expo site, which currently houses a life-size replica of the country home from the film. With so many memorable and iconic moments from the film, here are five things we'd like to see in the Totoro-inspired theme park come 2022:
1. The Iconic Bus-Stop With Fake Rain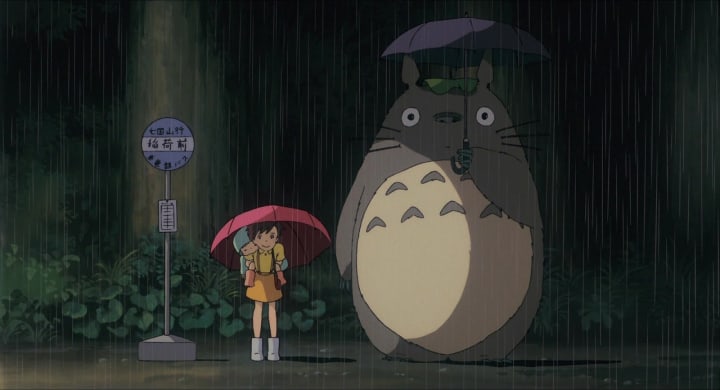 This scene has become one of the most iconic images from the film, where the two sisters wait for their father at the bus stop in the rain only to see a nonchalant Tororo popping up to give them much needed company on the dark and lonely road.
We would like to see a replica of the setting — complete with umbrellas and simulated rain — to take selfies at in the new theme park. Not forgetting a life-size cutout (or stuffed version) of the lovable Totoro, of course.
2. Cat Bus Tours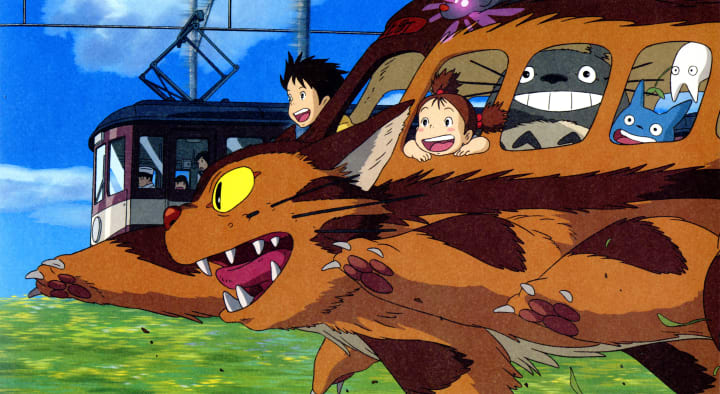 The 12-legged Catbus is another unforgettable character in My Neighbor Totoro. It would be fabulous if there could be a ride on a Catbus across a bullet-train track resembling telephone lines across the park. However, as it was confirmed that there will no amusement park rides in the park, we will settle for 12-wheeled Catbuses that drive visitors around the park a la jeeps on safaris, because 200 hectares is a lot of ground to cover!
3. A Giant Tororo To Lay On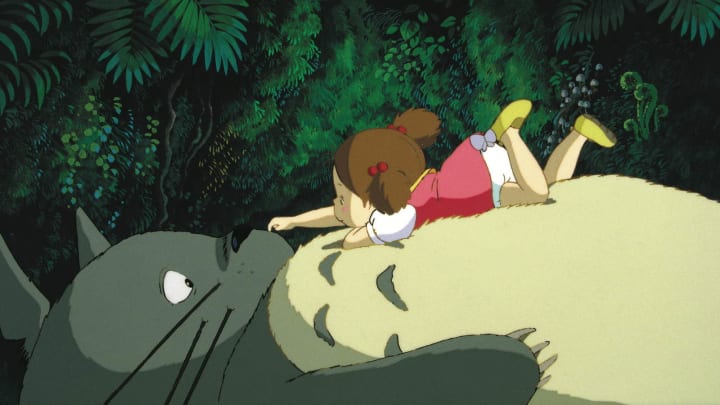 Little Mei meeting the furry Totoro for the first time as it lays sleeping is one of the cutest moments in the film. Instead of benches, the park should have stuffed Totoros strategically placed as rest stations or photo opportunities, as laying on a larger-than-life Totoro is arguably something that every My Neighbor Totoro fan would love to do. We probably can foresee what tricky (and maintenance-heavy) attractions these would be, but it would be great to see at least ONE sleeping Totoro for visitors to rest on!
4. Tree-Planting Plots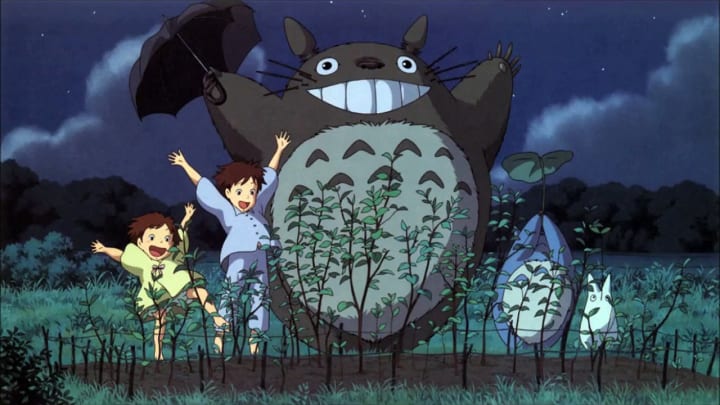 Another exhilarating moment in My Neighbor Totoro is when Totoro and his forest friends help Satsuki and Mei miraculously grow their acorn saplings. To do our part for "respecting and embracing nature," areas in the park should be designated as tree-planting plots where visitors are encouraged to plant a tree in the name of Totoro (or anyone who is dear to them) to help keep our planet green. Of course, if we could see the tree grow within minutes — that would be great, too.
5. A Resort In The Park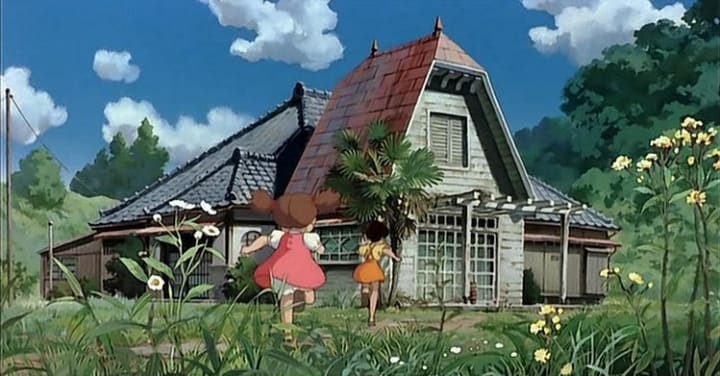 There is already a replica of the sisters' house on the present theme park site, but admission is limited (due to the fact that it is a designated showcase of '50s Japanese architecture and is located within a preserved woodland area). It would be nice if visitors could choose to stay overnight at the park in newly built resort houses styled exactly like the Kusakabe country house, complete with '50s styled interiors (minus the creepy spider-like bugs).
Until the theme park is completed in 2022, Studio Ghibli fans can still visit the Studio Ghibli Museum in Tokyo to indulge in everything Ghibli.
The Japanese studio last collaborated with Oscar-winning Dutch animator Michael Dudok de Wit to make the acclaimed The Red Turtle, while the legendary master himself, Hayao Miyazaki, has come out of retirement (yet again) to complete his short film, Boro The Caterpillar, which is expected to be released in 2018.
Earlier this year, the studio's first ever TV series, Ronja, the Robber's Daughter — directed by Goro Miyazaki (yes, Hayao's son) — was launched on Amazon Video.