5 Things I Learned About Louis Theroux from his Autobiography
The documentary maker is less inspiring than it seems — but is still a great writer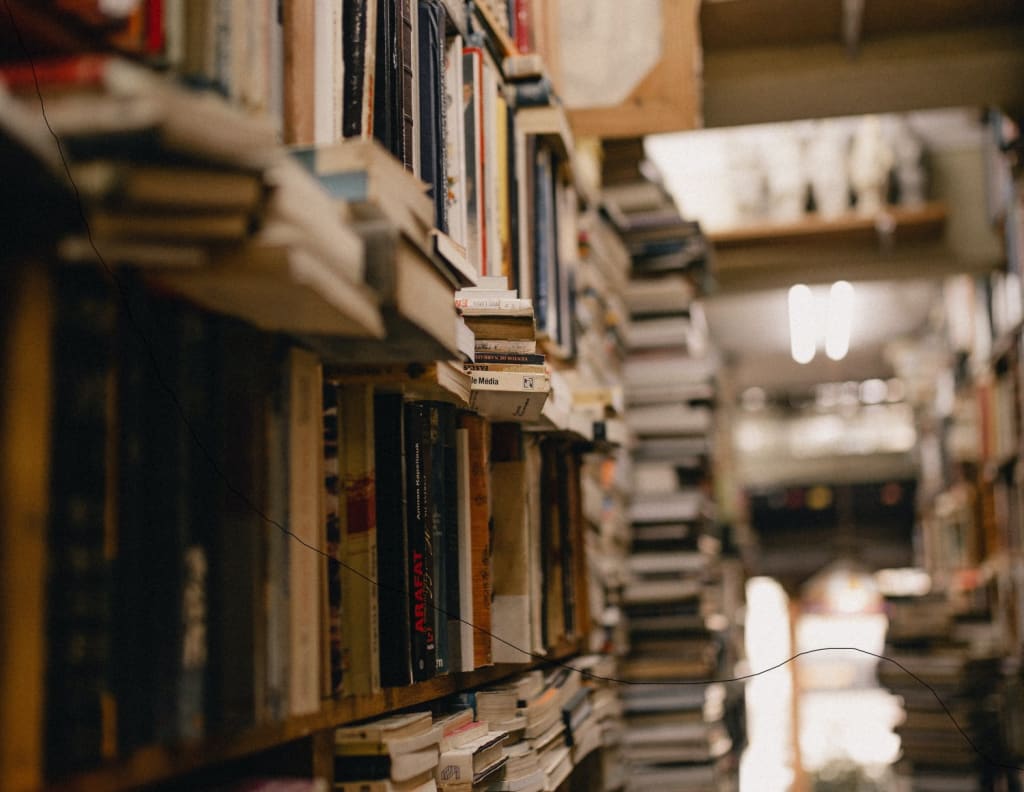 Photo by Guilherme Rossi from Pexels
Have you heard of Louis Theroux? Chances are if you're based in the UK or the US, you probably have. Louis Theroux is a journalist, known for his revealing TV documentaries.
He is associated with a down to earth style and questioning but also tackling difficult subjects and personalities. In his career, he has done documentaries on — to name a few — Jimmy Saville, Michael Jackson, and Max Clifford in his When Louis Met… series. As well as this, he also tackles broader themes in documentaries on pornography, autism, the rise of the far-Right in America and the dilemma over assisted dying.
His documentaries make for an interesting watch — equally at times and when appropriate — paired with his sense of humour. During lockdown number one in the UK, I found myself obsessively watching Louis Theroux documentaries and I decided to read his book, Gotta Get Theroux This: My Life and Strange Times in Television in order to try and understand his motives.
Here are 5 things I learned about him, from reading his autobiography.
Writing is in His Genes (Quite Literally)
Before reading, I knew Louis came from a well off family, but I didn't know writing was rife within his close family. His father, Paul Theroux, is a well known American travel writer and novelist, who achieved success with, The Great Railway Bazaar (1975) as well as other works of fiction.
Louis' mother — Anne Castle — is an academic. But it doesn't stop there. Nearly all of Louis' uncles and some of his brothers are established, novelists and writers. Alexander Theroux, Louis' uncle, is an American novelist and poet, most known for his novel, Darconville's Cat (1981). Therefore, Louis comes from a family of writer's — which is a privilege in itself — but the ability to write well may just have been something passed onto him.
From reading this, you can tell writing comes naturally to him. In the book, he mentions more than once that during the writing process he sought advice from his father, Paul, which he acted upon. As a reader, you get a slight feeling that Louis felt the pressure to produce something great — due to coming from a background of well-established writers — which I can empathise with.
Becoming a Successful Documentary Maker was Never his Plan
At the beginning of the book, Louis briefly documents the earlier part of his life, including his time at Oxford, where he read Modern History. After, he writes about the feeling of aimlessness which comes from finishing a degree, and not having any clear plans about what to do next.
Conveniently, he went to America, where his father lived, and spent summer's ambling about, trying to decide on a career path. Louis has joint American/British citizenship, as his father is American, so he had the best of both worlds to choose from.
His first job out of university as a 22-year-old was working as a journalist for the Metro Silicon Valley paper. Imagine being able to go straight from university and starting out on a newspaper now? This was clearly back in the days where you could just wander into a newspaper and ask for a job — but it also involves a heavy dose of privilege.
His first TV job was as a correspondent to Michael Moore's TV Nation series. From this, he was scouted by the BBC and given the chance to start his own documentary series, Louis Theroux's Weird Weekends. During this process, Louis writes about not being entirely sure whether he wanted to go into TV, or whether he would really be good at it.
His laissez-faire attitude is both evocative of first career nerves but also a sense of privilege that he doesn't comment on. It's not every day that you get scouted by the BBC straight out of university and get offered your own documentary series with no experience behind your belt.
As Louis comes across as down to earth, humble and with an awareness of socio-economic boundaries in his own documentaries, I couldn't help but feel disappointed that he failed to acknowledge his own privileges.
His Awkwardness is not an Act but an Extension of Himself
Louis has a unique appeal on screen — he comes across with a clear sense of humour, but also the humility to deal with difficult subjects and people. In other words — as an interviewer — he's far from polished. His mistakes, and sometimes fumbling through moments, are part of what makes him human and likeable.
In reading his book, I realised that this is not an act, but purely an extension of himself. His book offers an insight into his relationships, career anxieties and general insecurities about himself and his family. What comes across, is someone who is quite insecure, and his persona of being awkward on screen, isn't an act perfected over the years — but is himself.
As he lept into TV without any prior experience, Louis documents at times, feeling like an imposter amongst fellow colleagues at the BBC. It felt like he viewed himself as an outsider and meticulously worried about his success.
He is Immensely Privledged but Fails to Acknowledge it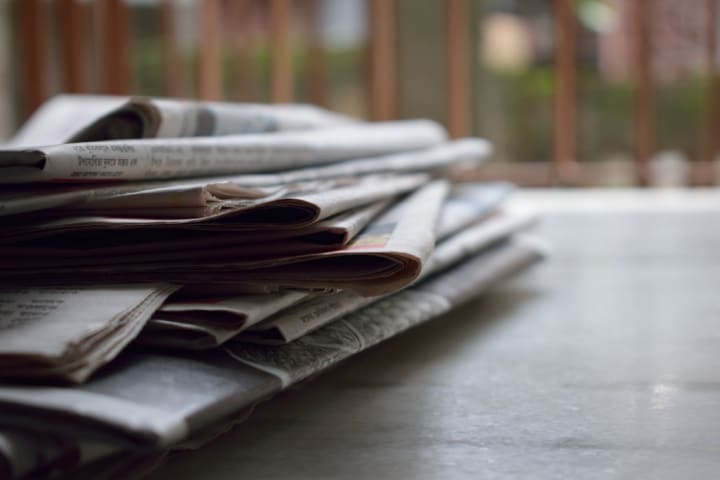 I know I've mentioned this — but I do believe it deserves a section all for itself. In the first half of the book, at times, it feels like Louis is just reeling off privilege after privilege. Not only does he come from a family of well off, successful writers, but he was educated at Tower House School and then at Westminster School, a public school within the grounds of Westminister Abbey, in London.
And then, of course, there's Oxford, stumbling into his first job as a journalist and then being picked up by the BBC. I don't doubt that Louis worked hard and put everything into making documentaries — but he paints this picture of himself wandering into endless open doors — for which — some spend a whole lifetime trying to get into.
Maybe I feel bitter — as he came from a family of well-established writers — which probably helped him a huge deal in his academic life and future career. But as someone who makes documentaries on social issues such as equality, lack of opportunity and destitution throughout the US and the UK, I hoped that he would acknowledge his own privilege — just a smidge.
I guess you could say that reading this tainted my view of him somewhat — however, I'm still a fan of his work.
His Documentaries did Have an Impact
Watching some of Louis' documentaries from a while ago makes it hard to understand the impact they had. But reading the book, which largely acts as a commentary on each one, makes you realise how much some of them did have an impact.
In particular, Louis' documentary, When Louis Met… Jimmy, is particularly telling. This was filmed before Jimmy Saville had was found out to be a predatory sex offender, using his status within the BBC and fundraising work, to access and to prey on the vulnerable. Louis spends a great deal of time in the book reflecting on this — and reveals that he views himself as a victim of Saville's charm. Although in the first documentary, he did press Saville on his relationships, he criticises himself for not pushing harder.
In later years, after Saville's death, Louis makes a follow-up documentary where he focuses on some of the victims, many of whom had seen the first documentary he made. Because of his association with Saville, Louis found himself wrapped up in the media frenzy and trials afterword. In other words, his documentaries at the time did make an impact.
Directly or indirectly, I feel like his documentaries did and continue to have an impact. The book offers a chronology and inner narrative on each documentary and what Louis' motivations were behind them, which is interesting if you have seen them, but perhaps not to much if you haven't.
The Takeaway
On the whole, in parts, this was an interesting read. When it was focused on the motives and impact behind particular documentaries, such as the Jimmy Saville one, it was thought-provoking. Louis is a naturally gifted writer, which shows, but he fails to acknowledge the extent of his personal privilege, which irked me somewhat.
As someone who appears down to earth and in tune with social issues, it is a shame that he cannot fully acknowledge how he had an extra boost throughout his life because of his background. The book challenged my rosy view of him as an excellent documentary maker but doesn't mean that I don't appreciate his work.
Louis has a unique talent on screen — which is propelled by his personal down to earth nature — which makes it easy for him to develop a relationship with people on screen. A lot of his documentaries are human-centred and reveal deep problems behind the systems that perpetuate social and cultural inequality.
His book, reveals some of the motivations behind his documentaries, but at the same time, appears to showcase the real extent of his own privilege.