5 Stranger Towns to Visit After Hawkins...
Third Place in If This, Then That Challenge
Pack your Eggos mouthbreathers... we're going on a road trip! A mystery tour through TV's weirdest towns...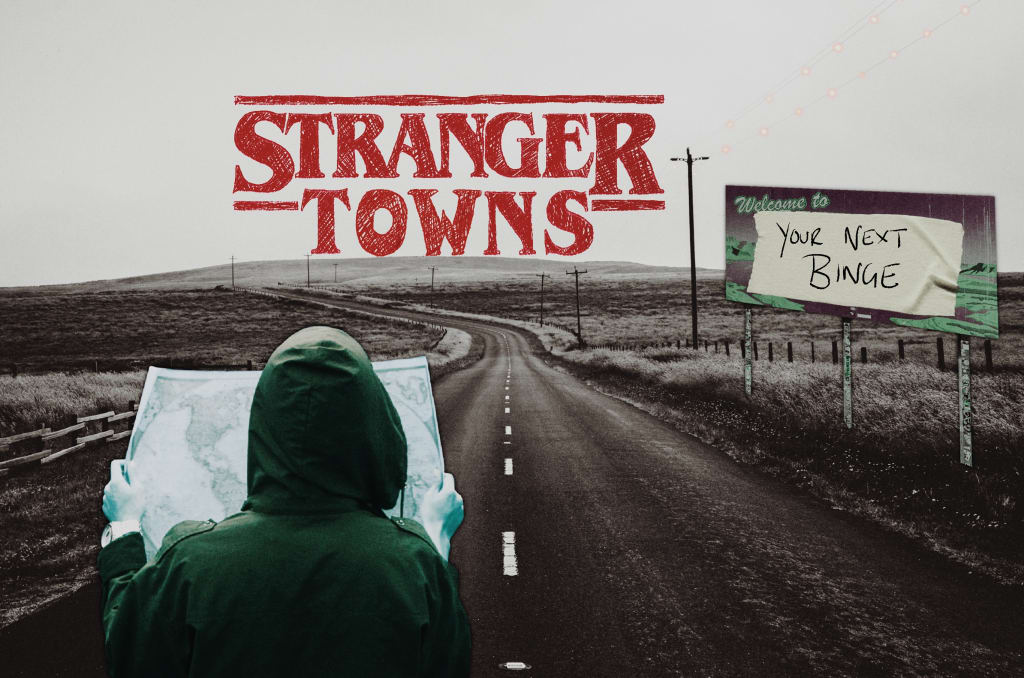 I know. I KNOW. It's been over a year since your last visit to Hawkins, Indiana. You miss Dustin. You're itching to fly down Maple Street on your tricked-out BMX and what you wouldn't give for a burger from Benny's. Hawkins felt like home for three seasons so it's no surprise that we're experiencing a sort of homesickness for this strange little town. It all comes down to the milieu.
Ooh, somebody's learned a new word!
"Milieu" is French-fancy meaning 'the conditions, people, locations and events that make up an environment'. Turns out we're suckers for a great milieu and small TV towns like Hawkins are stuffed with milieu. I'll stop saying milieu now.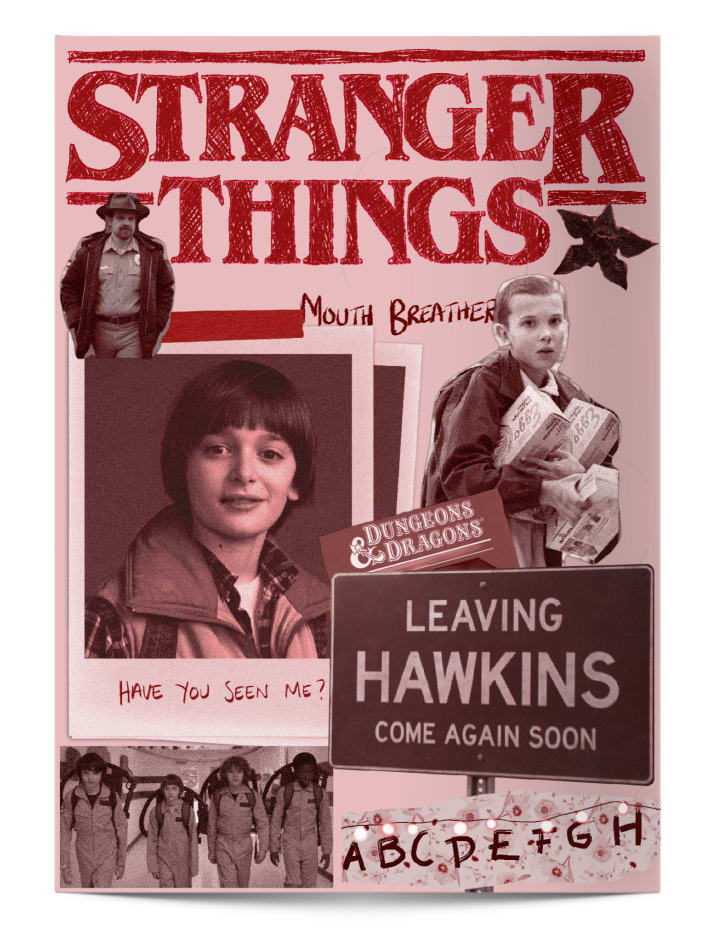 There's something about these quaint, fictional towns that beckons us in. Settling down to watch them feels like hiding beneath a cozy blanket with a torch! They're a comfort. They're an escape. You can jump into these imaginary worlds and forget your own for a while. You might just be passing through on the Netflix train but you get the feeling that this town will continue humming along just as you left it when you finish an episode.
We've been retreating to these TV home-from-homes for decades; the likes of Stars Hollow (Gilmore Girls), Pawnee (Parks & Recreation) and Capeside (Dawson's Creek) welcoming us in like old friends. But what is it about Stranger Things that gives it that extra edge? That secret sauce that makes us obsess about the minutiae, collect all the merch and basically make us want to sell our belongings and move to Hawkins?
It's the formula.
Hawkins Indiana, where we lay our scene, ticks all the boxes on the perfect small town mystery formula (which I've totally made up but it will one day be proved by actual science). The formula is as follows: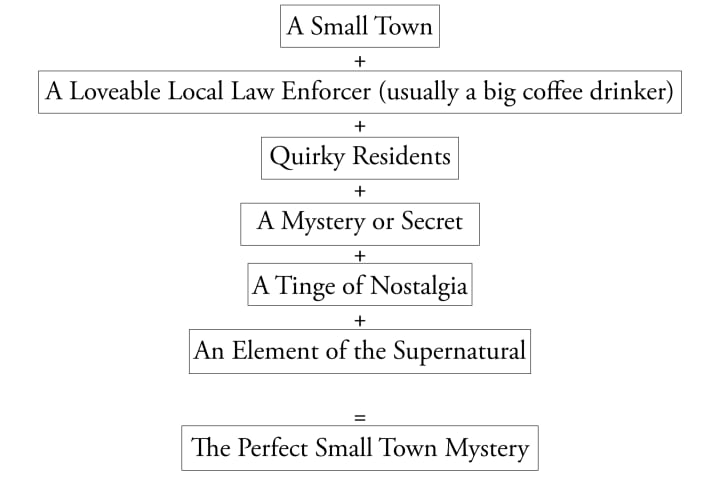 Bonus points for some good local cuisine (eggos, anyone?) and the presence of a large corporation lurking in the background that you *suspect* is behind the whole darn thing (looking at you, Hawkins National Laboratory).
The combination of these elements is TV dynamite and the good news is that Stranger Things isn't the first show to use this blueprint. Hop aboard my tour bus as I take you off the beaten track through some of TV's strangest towns...if you liked Hawkins, you're gonna LOVE these!
Friends don't lie.
(Oh and because you obviously have a penchant for retro pop-culture, I've made fanzines for all of them. You're welcome.)
1. Twin Peaks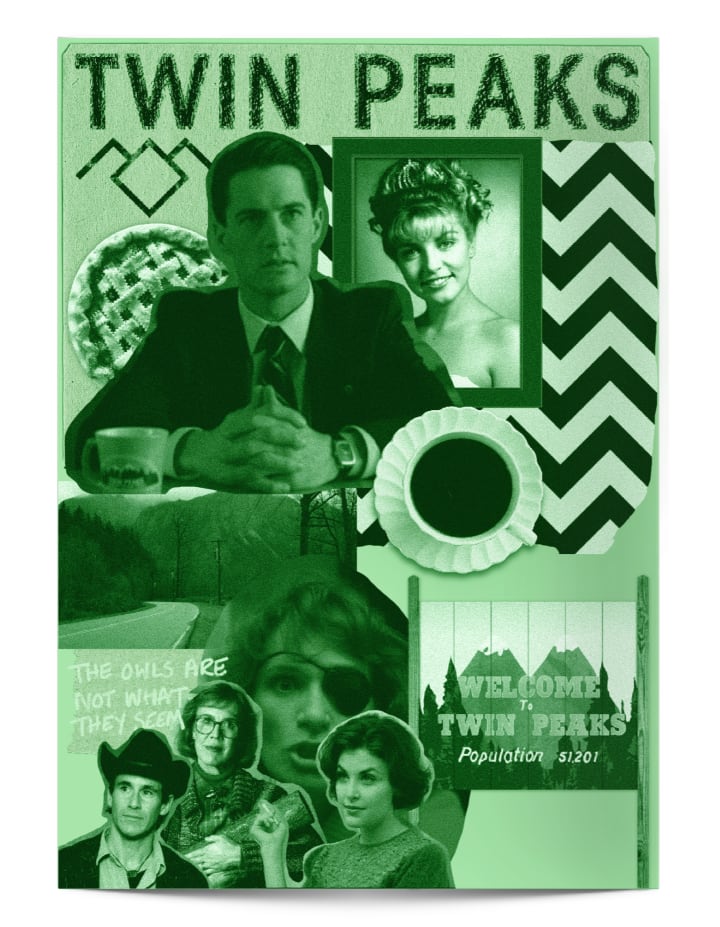 First stop, the small log-loving town of Twin Peaks. Please keep your arms inside the vehicle as we approach because there's "something very, very strange in these old woods. Call it what you want – a darkness, a presence. It takes many forms... but it's been out there for as long as anyone can remember" (Sheriff Harry S. Truman).
If you haven't seen this David Lynch cult classic, stop what you're doing and go watch it IMMEDIATELY. Quirky characters were invented here. My personal favourite? Log Lady (a lady who chats with her psychic log, obvs). A local high school girl has been found dead and it's the job of out-of-towner FBI Special Agent Dale Cooper and local Sherriff Harry S. Truman to solve her murder. With more mysterious and supernatural happenings than you can shake a log at, this creepy little town will douse you in nostalgia - and damn fine coffee - and send you on your way with some of the best TV quotes of the 90s in your back pocket. Oh...and nightmares (the name Bob will make you shudder forever).
2. GLITCH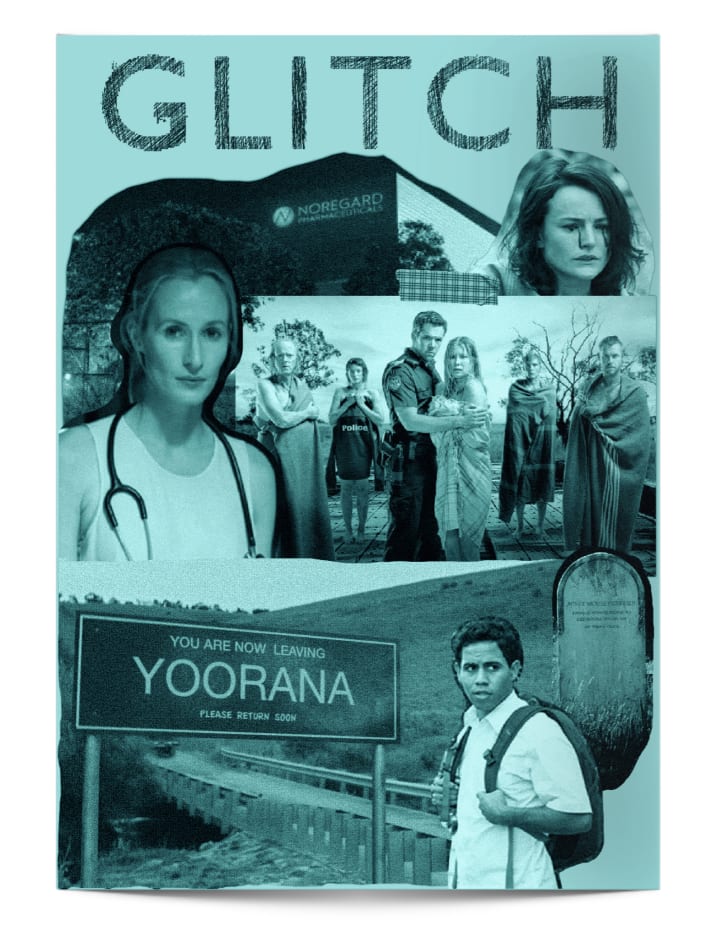 Are we all here? Great. Welcome to Yoorana, a small town outside of Melbourne, Australia, where the best little hidden gem on your Netflix is located.
Glitch begins with policeman James Hayes answering a late call-out to a disturbance at the local cemetery. Probably kids messing about, right mate? WRONG MATE! Six former Yoorana residents, all previously dead and buried, appear to have risen from the grave in seemingly perfect health, with James' departed wife among the risen.
This underrated Aussie belter is packed with twists and secrets and has a lovely injection of nostalgia thanks to the flashbacks of the newly-living residents. The mysterious Noregard Pharmaceutical Company gives Hawkins Lab a run for its money as the suspicious company that could be responsible.
3. Dark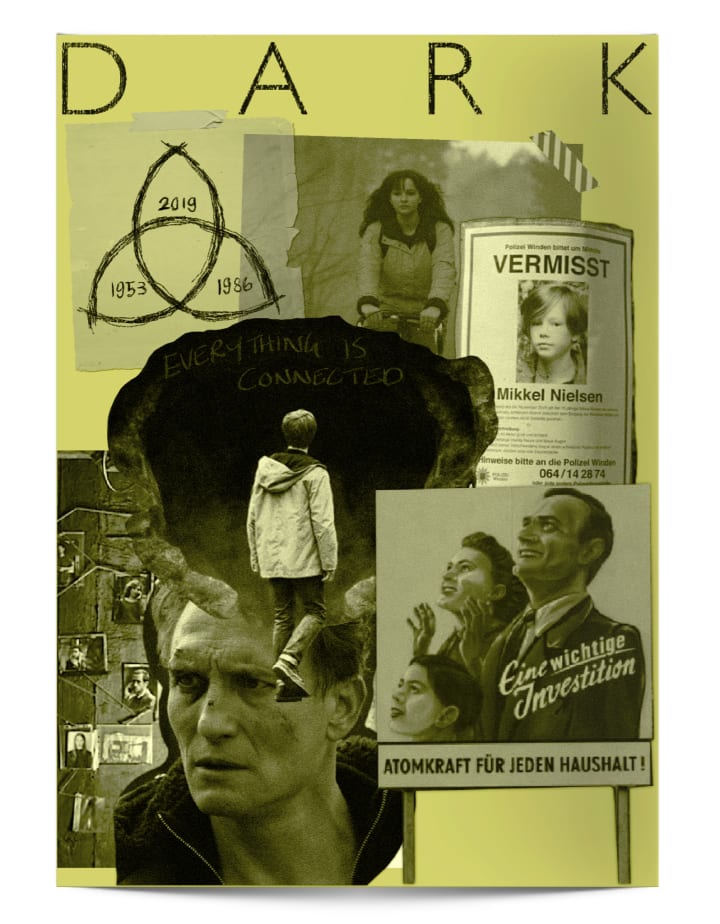 Over to Germany now, to the forest town of Winden. Dark is probably the 'Stranger-Thingsiest' show on our route today; a young boy has gone missing, there's a power plant messing around with nuclear energy and the mystery begins in the hands of the local kids to solve. Sound familiar? This time, our local law enforcer takes the form of the brooding Ulrich Nielsen, police officer and father to missing 11 year old Mikkel.
This show is as mysterious as it is unnerving. With multiple timelines happening at once we get to see our characters across the decades - including our beloved 80s! Winden will lure you in with it's secret societies, time travel mind-warps and EXCELLENT rain coats.
4. Black Spot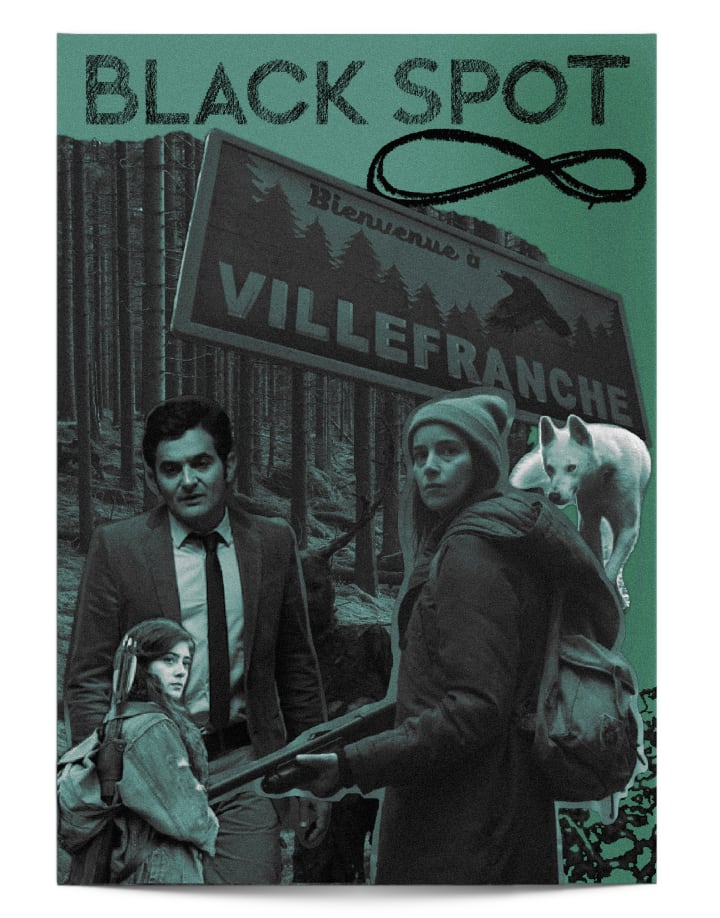 With a murder rate six times higher than the national average...welcome to Villefranche! (Yes I know, I know, I bring you to all the best places! Nope, no need to thank me.)
In this tiny mountain town surrounded by lush, dense forest, you'll find Police-Major Laurène Weiss. And LOTS of dead bodies. Outsider Franck Siriani rolls into town to try to discover just what the hell is going on and get accustomed to the 'unique' local way of life.
Whilst we don't get any retro action in this French-Belgian mystery, Villefranche is so isolated that it's still largely untouched by the modern world. Major Laurène takes on a Will Byers-esque role as she retrospectively tries to discover what happened to her when she went missing years earlier. Villefranche may be the most dangerous of our locations today but it's also the most beautiful, the sweeping forest shots will take your breath away!
5. Fortitude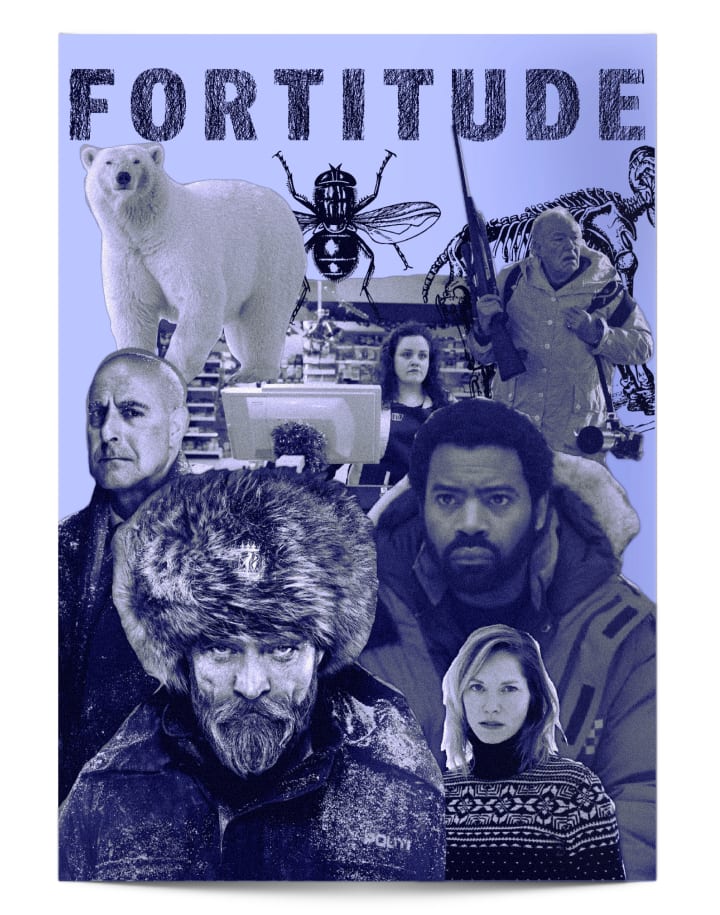 Last stop and it's a cold one, so zip up your Canada Goose! Welcome to Fortitude. Not only is this Arctic-Norwegian settlement small, it's also an island! Told you we'd be going off grid!
Sheriff Dan Anderssen is investigating some creepy-as-hell deaths on the island where this sort of stuff just doesn't usually happen, ya know? Cracks in the ice begin to show as secrets rise to the surface and the quirky residents of Fortitude start behaving even more peculiarly.
Somehow Fortitude manages to be both bone-chillingly gruesome and Nordic noir cozy; with tales of Arctic folklore and a close-knit community adding to its frozen-in-time nostalgic vibe.
...and this is where I leave you.
What?! There'll be a fishing boat along in a few days, you'll be FINE.
I hope you enjoyed this tour through the strange small towns of television and if you decide to go back to any of our stops for a longer visit, please send me a postcard!
THANK YOU FOR VISITING. COME BACK SOON!
tv
insta: @kateholderness
London 🇬🇧🏳️‍🌈 Actor. Illustrator.
Receive stories by Kate Holderness in

your feed