5 Reasons Why I Love 'The Adam Project': A Movie Review
"Suppertime, spanky." "Nope!"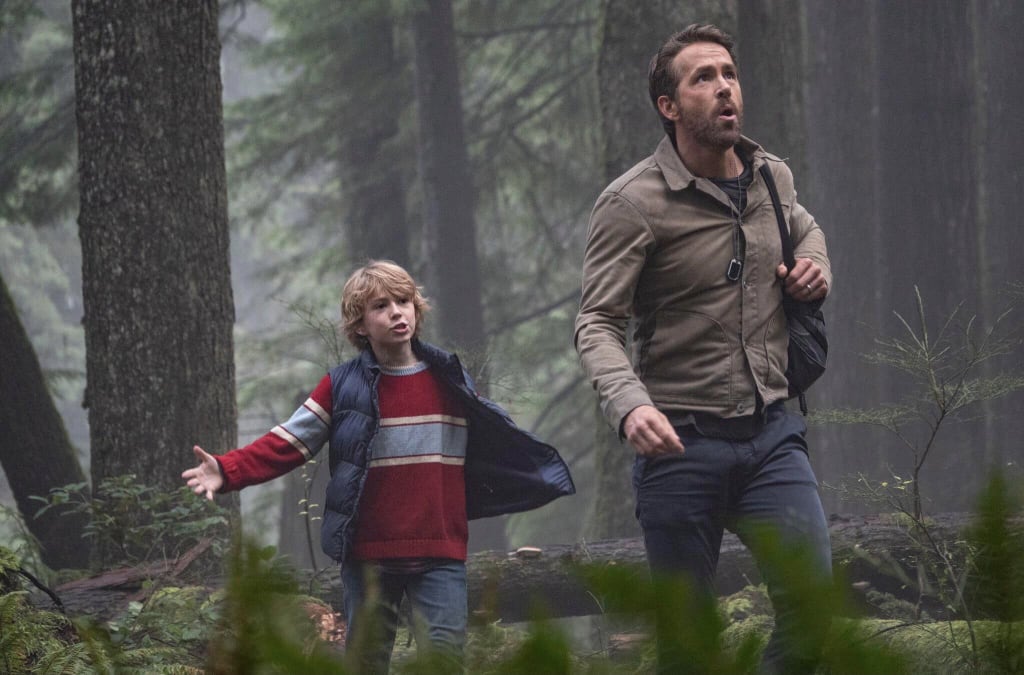 Credit to: IMDB.com/Netlfix
Released earlier this month, The Adam Project has quickly become one of my favourite science-fiction action movies that Netflix has distributed. Ryan Reynolds and Shawn Levy truly are the dream team and this movie just proves it.
In a dystopian version of 2050, Adam Reed steals a time jet and heads on a mission to 2018. But, he's being chased and he's been shot. He ends up in 2020 where he stumbles across his 12-year-old self. Together, they team help to complete 2050 Adam's mission where love and family all play a huge part in helping destroy Maya Sorien, the woman who wants to control the world through the use of time travel.
It's moving, it's funny and it kicks ass. From time travel, to romance and classic Ryan Reynolds humour, this movie really does have it all.
And if that brief summary doesn't convince you, here are five reasons why I love The Adam Project...
1. The soundtrack
Wow, what an entrance.
This song is used at the very start of the movie to introduce us to Ryan Reynold's character, Adam. It is the definition of feel-good and fun. Its upbeat and exciting and it sums up this movie perfectly. A banger of a choice.
2. Walker Scobell is a mini Ryan Reynolds
Scobell, who plays 12-year-old Adam, is an absolute talent. It's as though the soul of Ryan Reynolds has been placed into that kid and it's truly uncanny. The mannerisms and inflictions are spot on, and to make it even better Scobell has been a fan of Reynolds and Deadpool since he was seven years old. Which means, at thirteen, Scobell can perfectly recite the R-rated monologues from the Deadpool movies. Hilarious.
3. The Reynolds and Levy duo
I swear these two get it right every single time. They worked together for Free Guy, The Adam Project was their second collaboration and it's now been confirmed that Levy will be directing the third Deadpool movie.
It's clear that between them a great movie can be made that has the perfect balance between action and comedy. I know many can be unsure of Reynolds humour, but I love it. And it's safe to say I'm very excited to see what comes from them in the future.
4. The reunion of Mark Ruffalo and Jennifer Garner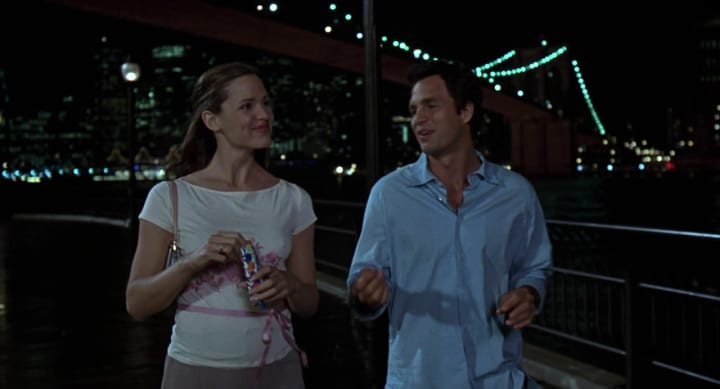 I'm sorry but this is the reunion I didn't know I needed.
To those of you who don't know, Ruffalo and Garner co-starred in the 2004 hit 13 Going on 30. It was a classic friends to lovers story with a bunch of twists that, much like The Adam Project, involved a form of time travel after a 13 year old wishes to be 30 years old.
It's great to see the two actors sharing a screen again and I definitely felt very nostalgic!
5. Oh the references!
If you're lucky enough to be the type of person that spots "easter eggs" in movies you'll be able to pick out the whole bunch of sci-fi, superhero and all-round-nerdy references in this movie.
There are Deadpool and Hulk easter eggs, Back To The Future Part II and Terminator references. There's a whole thing about Lightsabers in this movie - which, btw, Shawn Levy had to go careful with so they didn't have a Star Wars induced lawsuit on their hands - and all the references just make this movie ten times better.
It's so fun watching it and noticing little things that make you go: "oh that's from this thing!" or "that reminds me of this movie!". It brings the nostalgia of other movies into the forefront of your mind and somehow The Adam Project brings all that nostalgia with it and makes you love the movie even more.
If I haven't convinced you to go check out The Adam Project yet, I don't know what will.
But I get it, some people hate Ryan Reynold's humour and can find him pretty annoying. And to those of you who think that I just have to say: "If I wanted to hurt you, I'd have done it already. Because if I'm being perfectly honest with myself, you have a very punchable face."
-
If you enjoyed this movie review then please make sure to leave this article a little heart, and perhaps an insight, to show your love!
Any tips, subscriptions, or even a pledge would absolutely make my day - but no pressure!
If you want to get to know the author behind the article follow me @leighooper on Twitter and Instagram.
Thanks for reading, I hope to see you soon!
review
About the author
A writer in her twenties with a head full of ideas and a room full of books✨
My Twitter and Instagram handles are: @leighooper
Reader insights
Outstanding
Excellent work. Looking forward to reading more!
Add your insights