5 Novels to Read this Fall
Must Read Titles in Sci-fi and Fantasy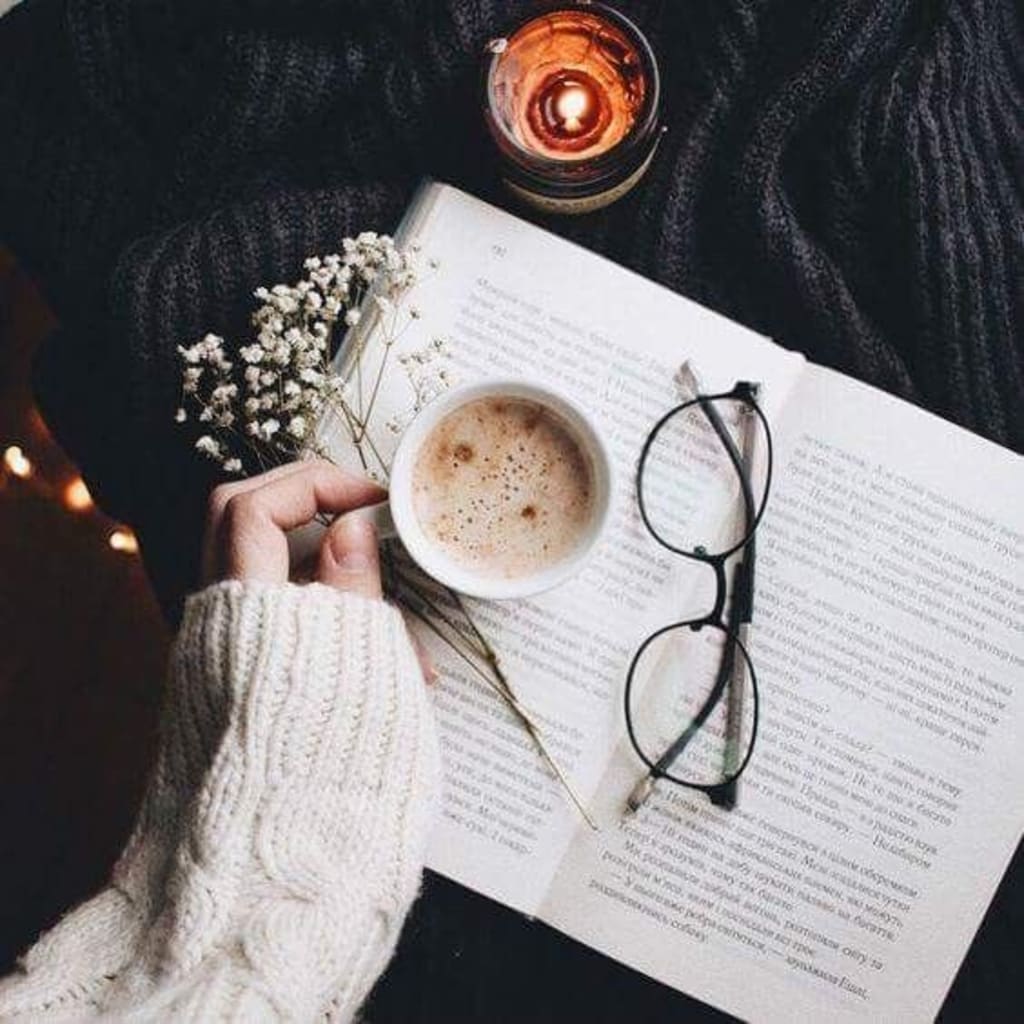 I've been tangled in the love of reading all my life. It's kept me cool in the summer and warm in the Fall when the leaves turn apple red and the wind bears it's claws. We've had a lot of adventures together, reading and I, and it's been on those mind-bending and path-twisting escapades where I have found myself in extraordinary company.
Like most years, August's end brings Fall's beginning and the popular pass time of hot tea and good books comes with it. If your like me, you drink hot tea and devour novels all year, but I'll admit, there's something about the Fall that makes the combo extra appealing.
If your one to get the reading bug again with the return of sweater weather and your looking for some amazing company to share your tea with, you may want to swing by your local bookstore and pick up one of these five incredible titles:
1. 'The Bone Clocks' by David Mitchell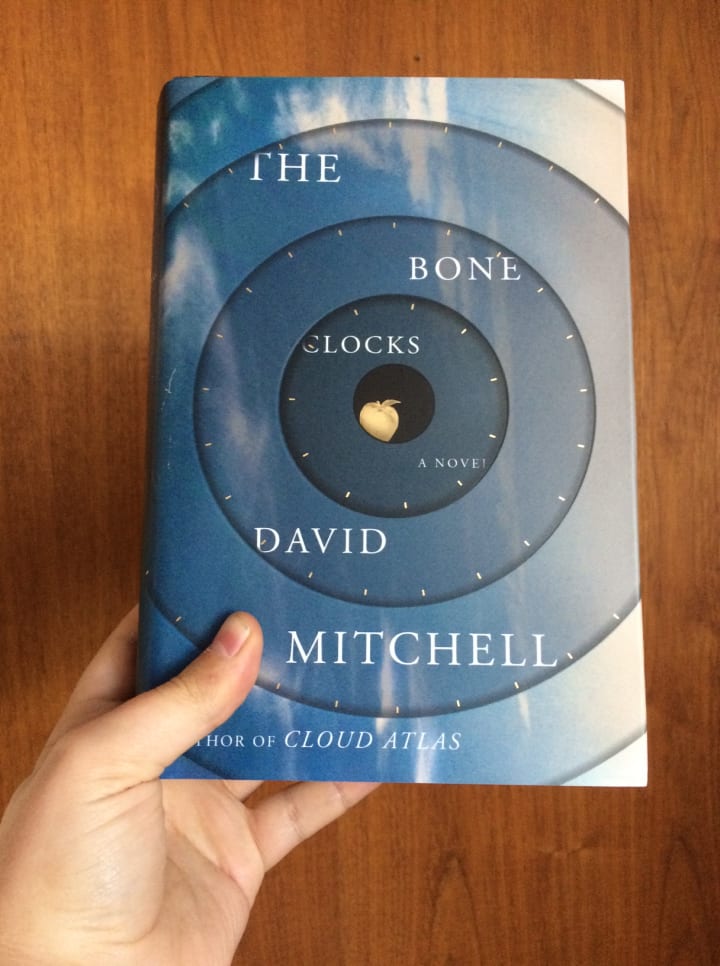 Published in 2014, Mitchell's The Bone Clocks is a book unlike any I've ever read before. Put simply, the novel is a time lapse of Holly Sykes life over several decades told from the perspective of five different people. It begins with something simple; a fight between a 15-year-old girl and her mother, and is thrown into action by a tragedy that echoes across the decades to come.
Why You Will Love It:
It's an entirely different novel, from the story structure to the concept. I'll admit, there are unique stories all over the a bookstore's shelves, but to find a novel that is not only unique but also told in an exciting and unconventional way is like stumbling on a hundred dollar bill.
The writing is gold. Mitchell creates a world that is incredibly similar to our own yet decorated with thought provoking descriptions and surprising supernatural undertones. He is a painter among writers and the world he captures is colourful and focused on things you had not thought to look upon before.
The novel is a traveller, literally. The settings in the book span across the globe from Hong Kong, to Iceland to Baghdad and more. For a book that already takes your mind on an incredible journey, this aspect brings the whole story to an entirely different level.
Like its name suggests, The Bone Clocks captures the passing of time in a way that few novels have before. It follows an entire life, from personal to societal changes, and that's just the backdrop! But it's a backdrop that sets the stage for an incredible tale and adds depth to the entire story.
Don't read it if: You have thin patience for storytelling. The Bone Clocks is a unique, and incredible tale that will cling to you long after you have finished it, but you must have the patience to finish it. Since the story is told from five different perspectives (one after the other), it tends to slow down when a new perspective is introduced. This can be annoying, but by the end you understand it's all just a part of the masterpiece that this novel is.
2. 'Red Rising' by Pierce Brown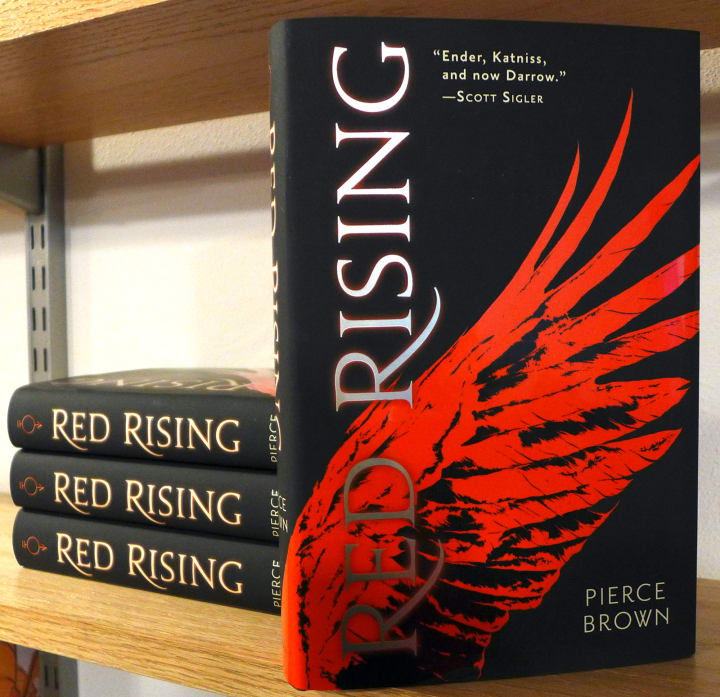 I have devoured Red Rising several times and will do so again several more times in the future! The book was originally published as a YA (young adult) novel in 2014, perhaps because of the characters' ages, or some of the settings, or the publishing house's decisions, but nonetheless, it is a book of mature content and incredible plot that all adults can get into. The story follows a man named Darrow as he takes on the seemingly impossible task of breaking society and its oppressive class system in a world where the planets have been colonised.
Why You Will Love It:
The writing is extremely witty. The characters are on fire, and between heart-pounding battles and political power plays, the dialogue is abundantly clever. On top of that, Brown's descriptive writing tends to read like poetry so that the story feels more like an epic and you can almost imagine the Game Of Thrones soundtrack playing in the background.
It's like the Hunger Games but better. Brown takes the idea of youth battling against one another in an organised game and turns it upside down and that's not just because it takes place on Mars in a colonised solar system. Brown recreates the entire idea and applies pressure where it matters. The character's goals are epic, their methods outlandish and enthralling, and you won't be distracted by a sub-plot love triangle.
Imagine a world of humans genetically modified to match their societal class. A place where people on the bottom are designed to be physically smaller and frailer than their dictating overlords. In a world like that, how do the people on the bottom fight back? In Red Rising, Brown shows us and, trust me, you'll love the answer.
Brown showcases a world reminiscent of our own, but entirely more exciting. He accomplishes this feat by building on top of our present world's political and societal norms to create a future that magnifies their flaws. Then he throws it all in space and calls for war.
Don't read it if: The only Sci-fi you're into is the tech-heavy, Philip Dick styled novels of this genre. Red Rising is a sci-fi but as I've mentioned the main focuses are the class-system, politics and societal strife. Although Brown does incorporate neat futuristic technologies and themes, this isn't the main point.
3. 'The Winter King' by Bernard Cornwell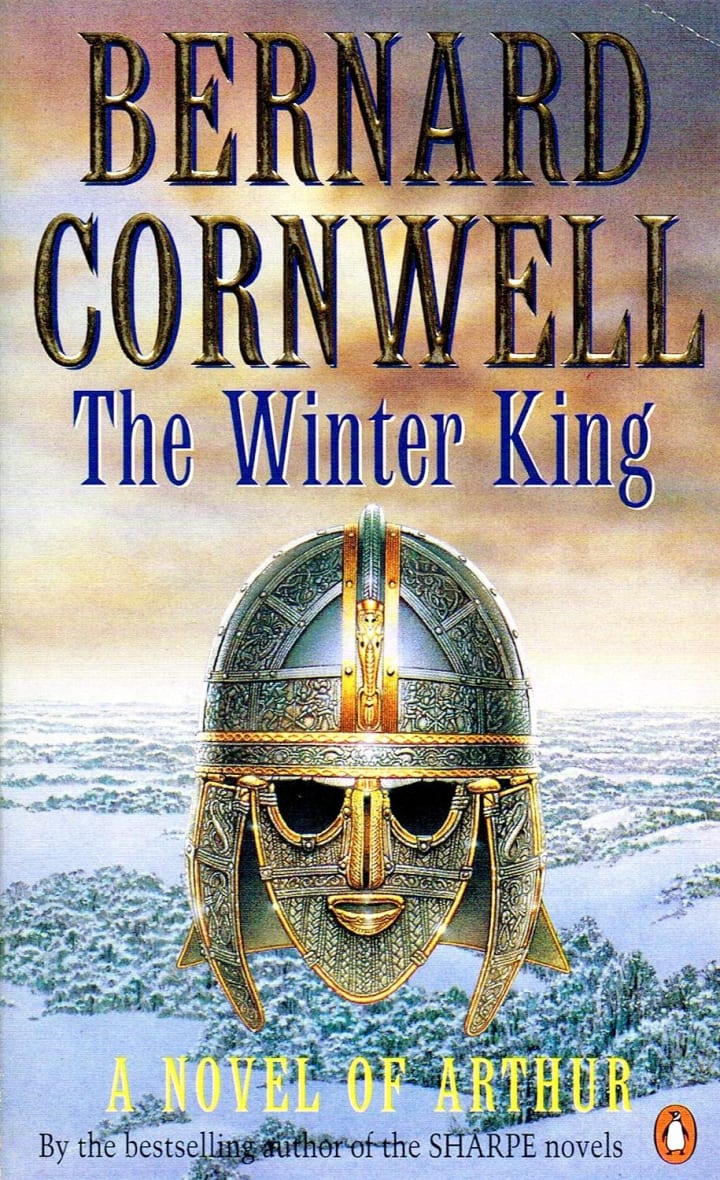 You've heard of King Arthur, you've watched the movies and TV series, and you know the legends about the boy who pulls a sword from a stone. You may have even read books about King Arthur, so by now, you may think you know him but you don't. Not like this anyway. The Winter King was first published in 1995 and is an Arthurian tale told from the perspective of a captain in Arthur's warband.
Why You Will Love It:
As I've already eluded to, the Arthur in Cornwell's The Winter King is very different then the Arthur from popular pop culture. Cornwell paints a unique perspective of the legendary man's history from the way he gained Excalibur to the impact he had on the Britons, which is far more human and sometimes tragic.
It's not told from Arthur's perspective but rather from the perspective of Derfel, a man who becomes a Captain in Arthur's warband. It's an unusual way to digest the Arthurian tales and it allows for a greater discovery of Briton, Merlin, and the war between the Pagans and the Christians.
It begins in the middle of Arthur's tale, skipping over his childhood and the acquisition of Excalibur to get to the part that matters most; the time before the Knights of the Round Table. It's the point in Arthur's tale where he's making a name for himself, executing important decisions and failures, and building what would come to be known as the Arthurian Briton in legends.
The battles are absolutely epic and there are no shortage of them. I truly do not know if I have ever been so captivated by wars built with words. Cornwell uses incredible description, captivating suspense, and a rare talent for story telling that builds a sense like you're watching a million dollar production rather than simply reading.
Don't read it if: You're happy with the sword in the stone, the perfect Arthur and the flawless knights of the round table and would rather not have your ideas of the traditional Arthurian world challenged. Think of this novel as an alternative reality for Arthur; it won't be what you're expecting.
4. 'The Fifth Season' by N.K Jemisin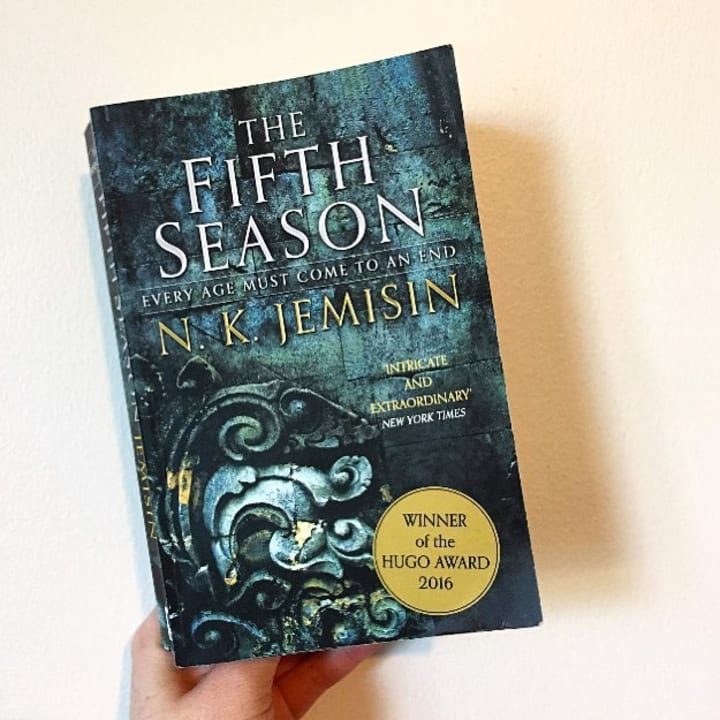 It's hard for me to talk about The Fifth Season without raving like a maniac. N.K Jemisin absolutely changed my world with this book, and I don't think I'm the only one seeing as, sometime soon, The Fifth Season will become a television series. The novel was published in 2015 and follows the lives of three women at the end of the world in a place that is familiar with catastrophe and where the power of the earth is used as a weapon.
Why You Will Love It:
Jemisin's writing tool box is full of incredible stuff that a lot of writers don't use or don't know how to use. As an example, in The Fifth Season, one of the three story lines is told from the second person perspective e.g. "You look back across the lake..." and the way Jemisin uses it is absolutely mind blowing.
Jemisin builds a world unlike any other and from the beginning of The Fifth Season, through both of the books that follow, you will uncover new truths about that world, both beautiful and terrible.
Sometimes the magical or supernatural can feel fake or fluffy in novels, but the unusual powers in Jemisin's The Fifth Season are neither of those things. She creates something different; people called orogenes that have the power to save or break the Earth and Stone Eaters who are mysterious, and unlike anything I've ever encountered before.
Some people are great at descriptions, like David Mitchell, and others are experts at clever dialogue, like Pierce Brown, but what Jemisin does is entirely different. It's not to say that she is not good at the aforementioned things, but where she shines is in the art of absorption. Her words pull you in and won't let you go and as the character's tension grows your tension grows and as their rage builds your rage builds and there is little in the outer world to pull you back from it. It is because of this that I think of The Fifth Season as not just a novel, but an experience.
Don't read this book if: You don't like strong female leads. The novel follows three powerful females through a broken society, full of fear, tragedy and segregation as the world comes to an end. They are very un-traditional from your typical female hero, but saying that, if the powerful girl isn't your thing, this isn't for you.
5. 'Viking Fire' by Justin Hill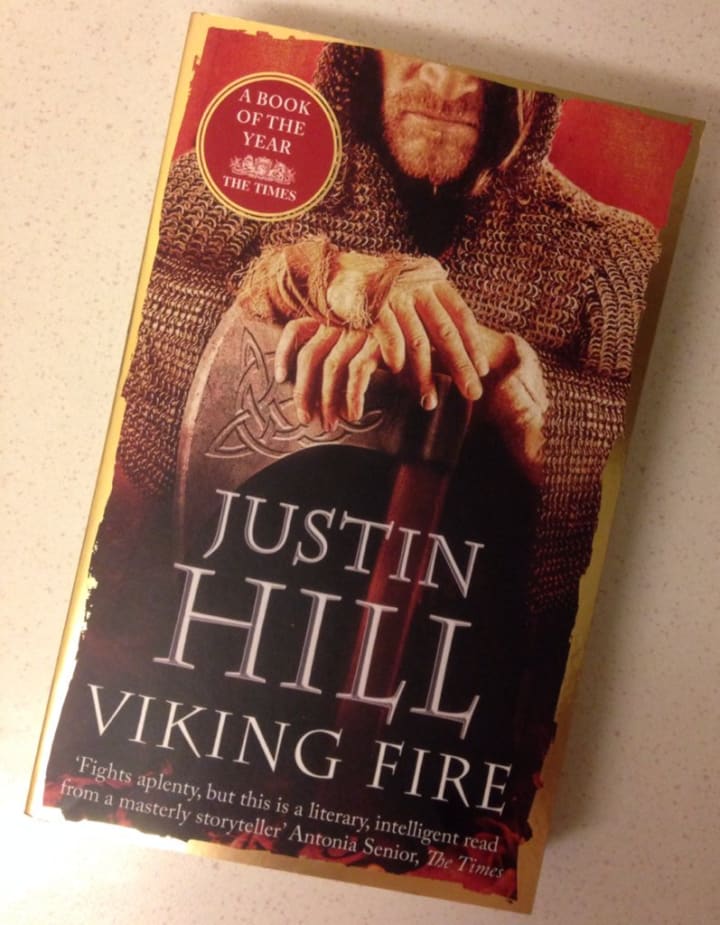 For the last couple of years I've become increasingly intrigued with Viking history, so when I found this book I thought, "hey, why not!" and had no idea that it would blow my expectations out of the water. Hill's Viking Fire was published in 2016 and is a historical fiction about the life of Harald Hardrada a man who was not only one of the richest men in Christendom but also an established mercenary across the Mediterranean, a brother to King Olaf, and a King of Norway himself. Hardrada is the man often spoken of as the Last Viking and this novel is his life's tale.
Why You Will Love It:
The novel is built on powerfully written scenes, some of which aren't even very long. Hill can use two paragraphs to paint a scene that is full of colour and flavour, that moves the story forward and builds character. He is an absolute artist with the written word and whether you like Vikings or not, this book is worth a read for that factor alone.
It is historical but you hardly notice, as you read the legends of Harald Hardrada like he wrote them himself. Hill does the story justice and paints the tales so brightly you can imagine that they are truly Hardrada's words. Saying that, he does a very good job of not actually "putting words in his mouth" or assuming the famous last Viking's opinions. How he managed to keep this balance, I have no idea.
It's a story that takes you through Scandinavia and down to the Mediterranean in a time where both areas of the world were very different then they are now, as well as very different from one another. It is one world of log churches and another world of stone churches. A world of chosen Kings versus birthed Kings and Hill portrays both places beautifully.
Like Mitchell's The Bone Clocks, it is a story that follows a life span of one person. We follow the events and memories of Hardrada's childhood and watch them echo through his life to his old age. Most importantly, and most interestingly, we see a strong, able man who has conquered and plundered and grown old. Hill's writing brings the concept of mortality forward and so accurately paints the fears and reality of it in a way I have never encountered before.
Don't read it if: You are looking for a book full of plot twists that continually surprises. I like those types of books too, but this book just isn't that. It's an astonishing true story about a man who really lived and did real, incredible things and it's absolutely amazing and flawless for the type of book that it is but if that's not what you're looking for it may not be for you.
SO GET READING!
All of these incredible books can be ordered online at the below sites, or picked up at most shops in store. My hope is that you will find something fun, interesting or different from one, or more, of these books and that their characters will keep you company on those chilly Autumn days!
Read your heart out!
-M