5 Margaret Atwood Novels That Deserve A TV Adaptation Following The Success Of 'Alias Grace' & 'The Handmaid's Tale'
It's a great time to be a fan of acclaimed author Margaret Atwood.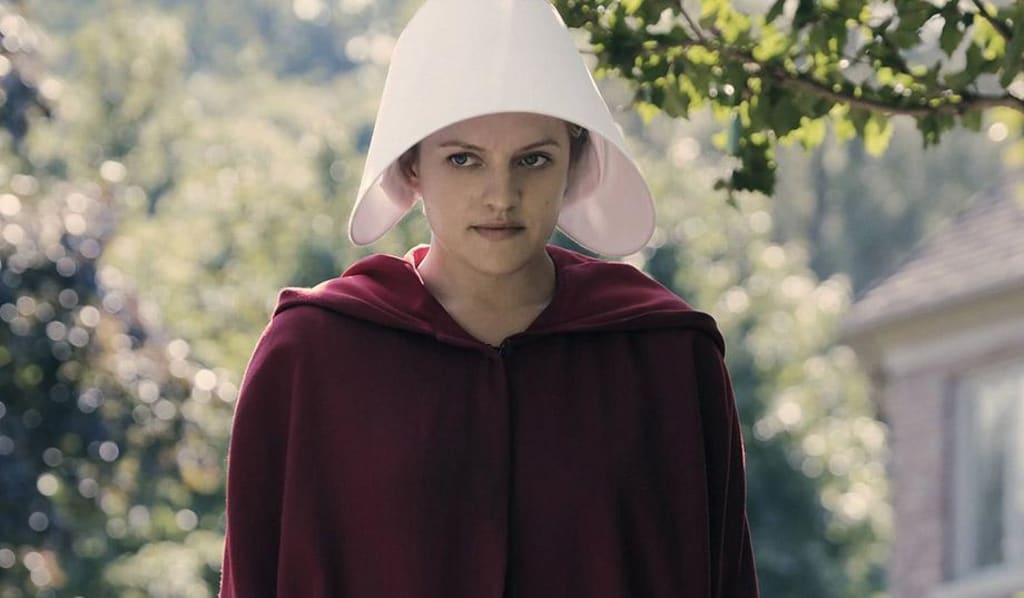 It's a great time to be a fan of acclaimed author Margaret Atwood. After all, Hulu's serialized interpretation of The Handmaid's Tale can now be officially referred to as a multi award-winning adaptation. Plus, we're also set to enjoy Netflix's realization of another Atwood classic, the historical fiction book Alias Grace.
And this is only a good thing! Famous for her prescience, wit and formidable wordplay, Atwood has long been recognized as a formidable figure in the literary world, so it's only fair that she's being similarly lauded in the world of TV. But with two iterations of her books hitting our screen, it begs the following question: which of Atwood's other novels deserve to be brought to life? Well, if you've been thinking along those lines, you need not wonder anymore! Here are five of Atwood's most popular creations which are ripe for television!
1. 'Hag-Seed'

Synopsis: Hag-Seed follows a man called Felix — a famed theater director who teaches Shakespeare in a prison. But his life wasn't always this way. Felix once organised a Canadian theater festival until he was betrayed by his peers; and now, he wants revenge.
Why Hag-Seed Should Be Adapted For TV: If you're thinking that that plot outline sounds a tad familiar, you'd be right to do so. Hag-Seed is Margaret Atwood's modern take on William Shakespeare's The Tempest, but don't let that put you off if you're suddenly experiencing traumatic flashbacks to your high-school English lessons. For all its ties to Shakespeare, Hag-Seed is very much Atwood's work since it retains her sharp humor and her intelligence. Indeed, the book even features the characters analyzing the original Tempest tale as it progresses!
So why should Hag-Seed have its own adaptation? Well let's face it; even after all this time, Shakespeare and fresh interpretations of his canon are still powerful and compelling stories. If The Lion King can get a pass for essentially retelling Hamlet on the African Savannah, then Hag-Seed can tackle The Tempest in a Canadian prison.
2. 'The Heart Goes Last'
Synopsis: America has collapsed, and a married couple named Charmaine and Stan are searching for safety among the anarchy. Together, they stumble across the experimental Positron Project — a socioeconomic experiment where the inhabitants alternate between living in a suburban paradise for one month and a prison cell in the next — and they readily sign up for it. But things take a turn for the worse when Charmaine and Stan become obsessed with the people who live in their house when they are imprisoned...
Why The Heart Goes Last Should Be Adapted For TV: The Heart Goes Last may be one of Atwood's newest — and perhaps most divisive — novels, but it's so left-field that every entertainment exec should be considering it. With incest and violence abound on our television screens, there's plenty of room for some bestiality and a gang or two of Elvis Presley-impersonators.
But its wackiness and all-out approach to gore isn't the only thing that solidifies The Heart Goes Last as another possibly great #TV show or movie. Like The Handmaid's Tale, The Heart Goes Last is cuttingly observant, and it has a lot to say about both modern society and the human condition. For that reason alone, it deserves a mention here as another potential example in the current golden age we're experiencing.
3. 'The Robber Bride'
Synopsis: The smart and beautiful Zenia is dead. Roz, Charis, and Tony meet to reflect upon their one-time university classmate, and how she stole each of their respective lovers away from them. But on this particular day, all is not what it seems.
Why The Robber Bride Should Be Adapted For TV: Filled with twists, turns and strikingly memorable characters, The Robber Bride could be another gripping drama in the same vein as David Fincher's dark adaptation of Gone Girl or the BBC's Doctor Foster. Indeed, The Robber Bride is similar to The Handmaid's Tale in the way that it examines feminism and different perspectives upon our relationships, which could really make for a meaty hour-or-so of viewing.
And sure, a film of The Robber Bride was made back in 2007, but hey, if The Handmaid's Tale can be transformed into a new, award-winning TV show following the movie from 1990, so can this amazing book!
4. 'Oryx and Crake' / The MaddAddam Trilogy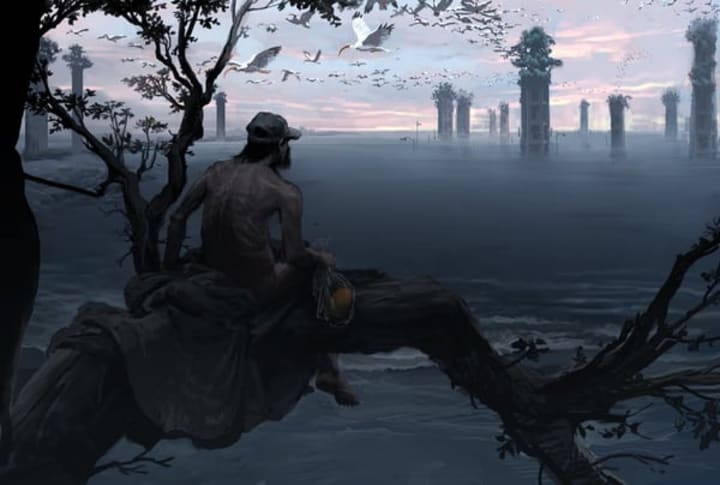 Synopsis: In the fallout of an apocalyptic disaster, Jimmy — a survivor now known only as Snowman — struggles to not only survive in this unforgiving terrain, but to come to terms with his part in the genocide.
Why The MaddAddam Trilogy Should Be Adapted For TV: The first installment of this amazing trilogy — Oryx and Crake — is without a doubt my personal favorite on this list, and the trilogy as a whole could make for some phenomenal television. The continued successes of The Man in the High Castle and The Walking Dead show that our thirst for experiencing bleak, fictional futures hasn't been fully quenched, so The MaddAddam Trilogy could certainly help us slake it.
Indeed, though it's freakish, genetically-modified creatures border upon cartoonish, the dark, uncaring world of multi-national corporations and selfish people in Atwood's trilogy feels uncomfortably familiar and very, very plausible. So why hasn't it been snapped up yet? Well, in actual fact, Darren Aronofsky was in the process of developing Oryx with HBO until it recently stalled. Come on Darren, stop smooching with Jennifer Lawrence and get on with it man! Bring on the rakunks!
5. 'The Blind Assassin'
Synopsis: Aged and weary, Iris Chase reminisces about her sister Laura, who was renowned for writing The Blind Assassin. Laura's novel depicted an illicit affair, where the two lovers create a pulpy sci-fi story.
Why The Blind Assassin Should Be Adapted For TV: Widely seen as one of Atwood's best works, The Blind Assassin is an acclaimed piece of fiction that would probably be the hardest book to adapt. After all, it takes place in the very real '40s and in places that resemble something that we'd see in Star Wars! Hardly the most compatible of settings are they? Yet The Blind Assassin could certainly be translated to our screen nevertheless.
The last few years have seen the rise of heady, mind-bending shows such as Westworld and Legion, so why shouldn't someone tackle the layered, mysterious and utterly unique tale that is The Blind Assassin? All it would need is a strong hand to oversee the project and some Game of Thrones-esque budgets for all of those the period costumes, along with the CGI and prosthetics – there are those aliens to consider after all!
There's already so much good stuff to watch on television right now, but after seeing the The Handmaid's Tale alongside the upcoming show #AliasGrace, it's clear that there could be even more fantastic stories to be found in Margaret Atwood's impressive bibliography. Who knows? If we're really lucky, fans may just be fortunate enough to see some of these acclaimed books brought to life onscreen.
About the Creator
A fanatical film-watcher, hill-walker, aspiring author, freelance writer and biscuit connoisseur.
These articles first appeared on Movie Pilot between Jan 2016 and Dec 2017. Follow me on Twitter @Farrow91
Reader insights
Be the first to share your insights about this piece.
Add your insights