5 Exciting Movies Coming in 2021, Directed by Women
I may not be John Krasinski, but I do have some good news.
It's a new year and a new slate of movies to look forward to! While Covid19 is still impacting the world, film industry and theatrical releases, here are five movies that are currently scheduled to be released this year. Let's get into them - and the women who stood behind the camera directing them.
One Night in Miami...
To be released on Amazon Prime on January 15th, 2021. Directed by Regina King, written by Kemp Powers, produced by Jess Wu Calder, Keith Calder, Jody Klein. Starring Kingsley Ben-Adir, Eli Goree, Aldis Hodge, and Leslie Odom Jr.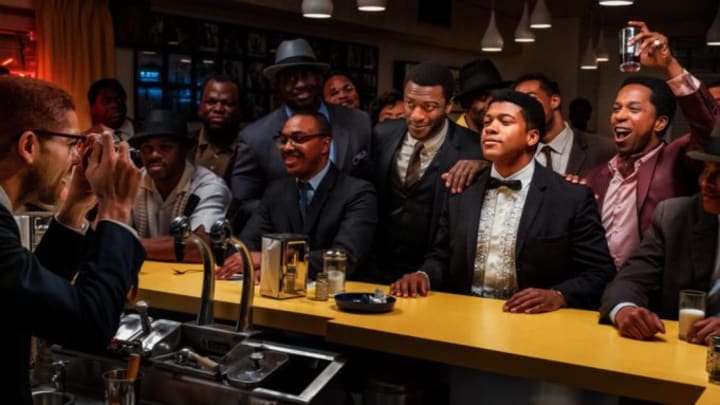 Based on the play by Kemp Powers, One Night in Miami... is a drama about the fictionalised events of the night of February 5th, 1964, where boxer Cassius Clay/Muhammad Ali (Goree), football player Jim Brown (Hodge), and human rights activist Malcolm X (Ben-Adir), all join together to discuss their roles and responsibility as prominent black men during the civil rights movement and the cultural shift of the '60s.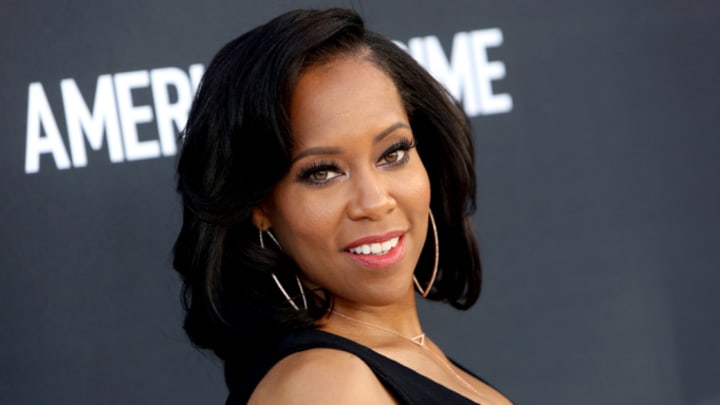 Regina King is a phenomenal actress who has won an Oscar, Golden Globe, and four Emmys. Most recently, she played the lead role in HBO's Watchmen. Since 2013, she has been directing seventeen television episodes, but ONIM will be her directorial feature debut – and it is already being showered with critical acclaim!
Candyman
To be released August 27th, 2021. Directed by Nia DaCosta, written by DaCosta, Win Rosenfeld and Jordan Peele – who are also producing it alongside Ian Cooper. Starring Yahya Abdul-Mateen II, Teyonah arris, Nathan Stewart-Jarrett, and Tony Todd.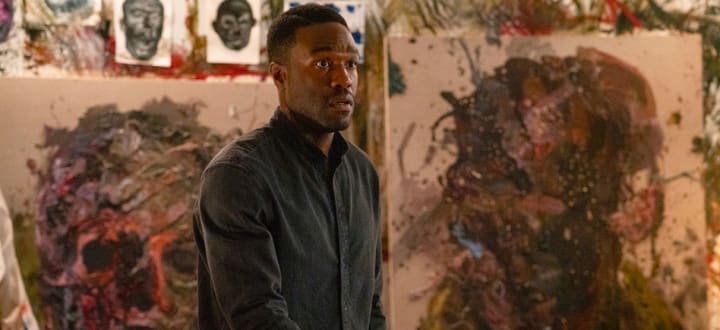 This horror movie, produced through Jordan Peele's Monekypaw Productions (Get Out, Us, BlacKkKlansman), is set to serve as a spiritual sequel to the original 1992 film by the same name.
Taking place in the present day and now gentrified Cabrini Green neighbourhood, artist Anthony McCoy (Abdul-Mateen II) and his girlfriend art gallery director Brianna Cartwright (Parris) move into a lavish condo, but it doesn't take long before the horrors of the past and the truth behind the legend Candyman starts the reveal itself to Anthony, and violent chaos unravel.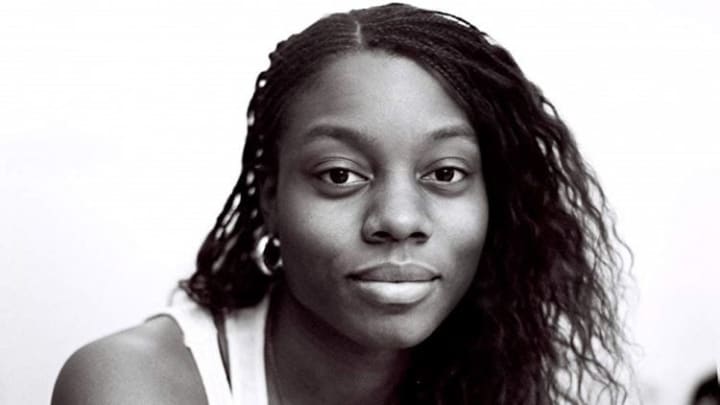 Nia DaCosta is a writer and director, and the filmmaker behind Little Woods (2019) a crime thriller starring Tessa Thompson and Lily James. For this, she won the Nora Ephron Prize at the Tribeca Film Festival.
At only 31 years old, Nia will also be directing the upcoming Captain Marvel sequel – making her the youngest filmmaker to ever direct a Marvel movie. She will also be the first black woman to direct an MCU film.
I Carry You With Me
To be released spring 2021. Directed by Heidi Ewing, written by Ewing and Alan Page Arriaga. Starring Armando Espitia and Christian Vázquez.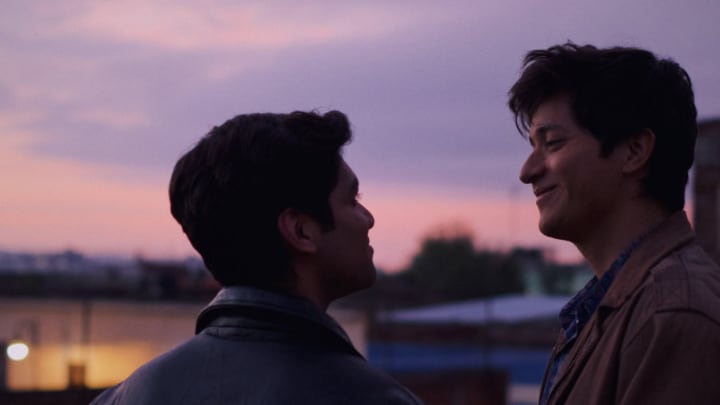 I Carry You With Me is a Spanish language, Mexican-American romantic drama about two gay men from Mexico as they immigrate to New York – one in the pursuit of the American dream, the other in the steps of his lover. With flashbacks to family relationships, their childhood, and life in Mexico, this is a rich story about queer love, immigration, and separation.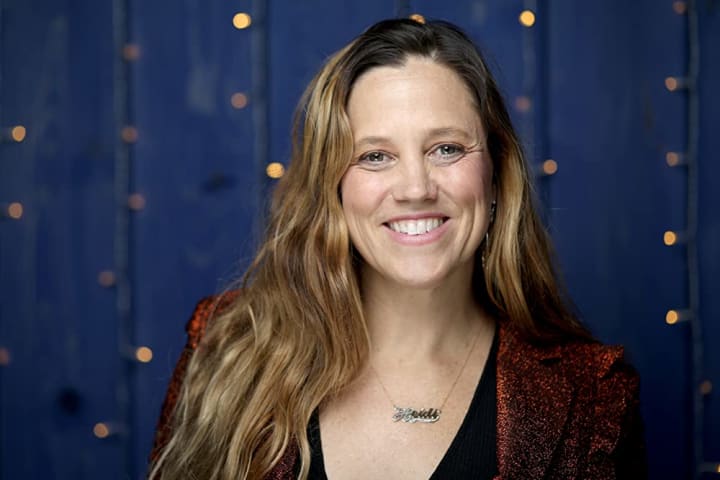 This is Heidi's feature narrative debut, which has been called both "remarkable" and "universally resonant" (Metacritic). In 2001, she co-founded Loki Films with Rachel Grady, and she is also co-director of the Academy Award-nominated documentary, Jesus Camp (2006).
Eternals
To be released November 5th, 2021. Directed by Chloé Zhao, written by Kaz & Ryan Firpo, produced by Kevin Feige. Starring Angelina Jolie, Richard Madden, Kumail Nanjiani, Lauren Ridlof, Brian Tyree Henry, Salma Hayek, Lia McHugh, Don Lee, Kit Harington, and Gemma Chan.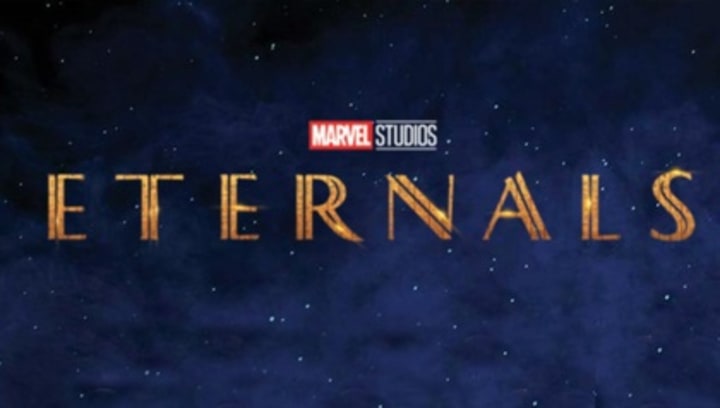 The Eternals are an immortal alien race that has secretly been living on earth for over seven thousand years. After the tragedies of Avengers: Endgame, they reunite in order to protect humanity from their evil equals – the Deviants.
This movie has an exceptionally diverse ensemble cast, and will also be featuring Marvel's first openly LGBTQ+ hero, Phastos (Henry).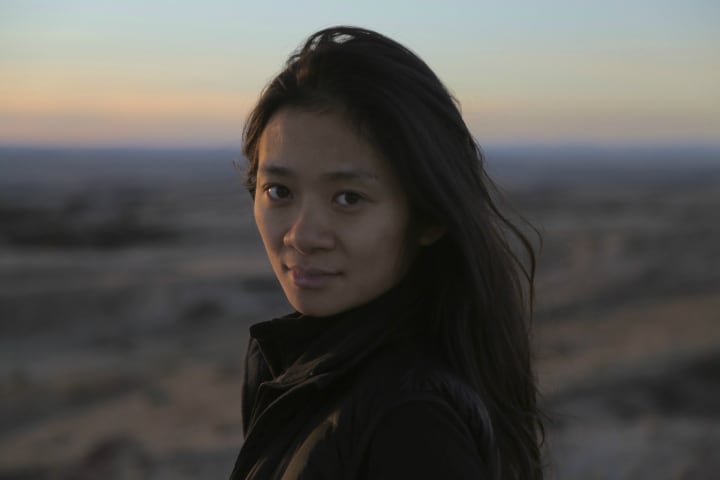 Chloé Zhao is a critically acclaimed and award-nominated Chinese filmmaker. Her work includes Songs My Brother Taught Me (2015), The Rider (2017), and most recently, Nomadland (2020).
Nomadland, a neo-western drama, has already won the Golden Lion at the Venice Film Festival, as well as the People's Choice Award at the Toronto International Film Festival. Zhao's name is definitely part of the Academy Award chatter for best director of 2020.
Reminiscence
To be released spring 2021. Written-directed by Lisa Joy, produced by Joy, Jonathan Nolan, Michael De Luca, and Aaron Ryder. Starring Hugh Jackman, Rebecca Ferguson, Thandie Newton, Daniel Wu, and Cliff Curtis.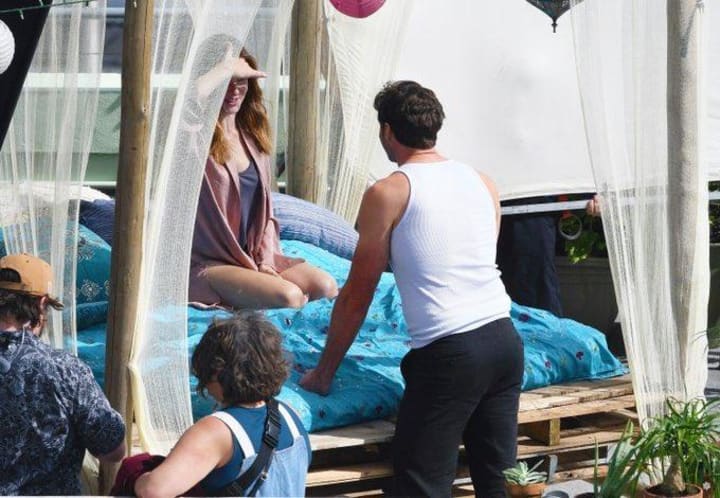 Reminiscence is a sci-fi thriller set in a near-future flooded Miami. Nicolas Bannister (Jackman), a solitary veteran, has a dangerous ability and service; the power to make clients relive any chosen memory of their desire. When he meets Mae (Ferguson), the two quickly click and a passionate love affair unravels.
But a client's memory involving Mae in violent crimes is about to change everything – and Bannister is pulled into the past to discover the truth about his lover.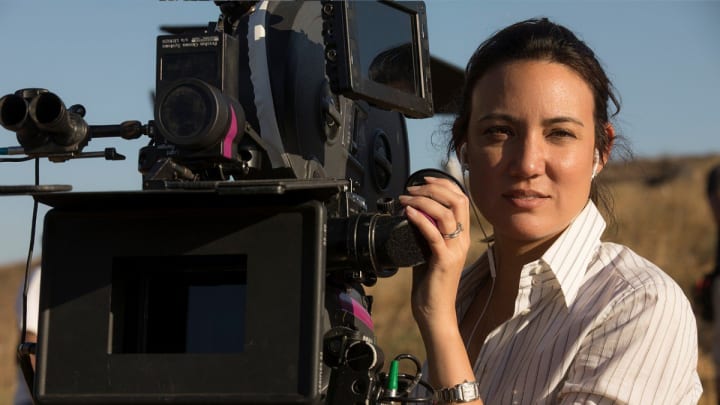 Lisa Joy is a writer, director, and producer. She is most known for her work on the critically acclaimed dystopian HBO show Westworld, which she co-created alongside Jonathan Nolan. Her credits on the series also include writer, director, and executive producer. This film will be Lisa's feature directorial debut.
Jennifer Starzyk, who Shania Bethune and I interviewed for our podcast Making It: Women in Film, is also the costume designer on Reminiscence. To learn more about Jen's career and the subtle art of costume designing, listen to episode 12 of our show – available on all major podcast platforms.
Thanks for reading! If you would like to support my work, please consider leaving a tip or sharing this piece with your friends. Any and all support is highly appreciated ❤
Evita is a Glasgow based writer and podcaster creating food for thought conversations on all things culture, trends, film and TV.
For more content, follow her on Instagram @MalinEvita, and listen to her podcast with filmmaker Shania Bethune, Making It: Women in Film, available on all major podcast platforms. Season two airs February 5th.
You might also like...