5 Exciting Comic Series to start in 2022
Have a look at these 5 exciting comic runs!

Coming into the new year, 2022 will be full of amazing comic book runs, however, there are already some series you should check out if you haven't already. Some of these runs are quite far in and some have just started, either way, this article will detail 5 comic runs you should get involved in.
5. Death of Doctor Strange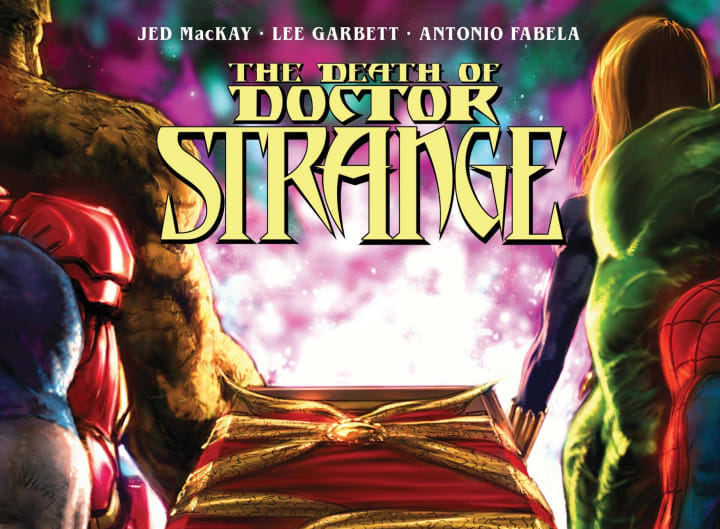 Current issues - 4, next issue release - 26th January 2022
This is a very exciting Doctor Strange comic run that started in September 2021. It is currently 4 issues in with the next issue, number 5, set to release on the 26th of January 2022.
I won't spoil any series in this article but as the title suggests, the comic run deals with the mysterious death of the Sorcerer Supreme, Doctor Strange. The series deals with the fallout of his death and how earth deals with not having its protector of the mystic arts.
It has multiple spin-off series centering around other important characters in the Marvel Universe such as Spiderman and The Avengers. I would definitely recommend you pick up this series from the start if you like Doctor Strange.
4. Robins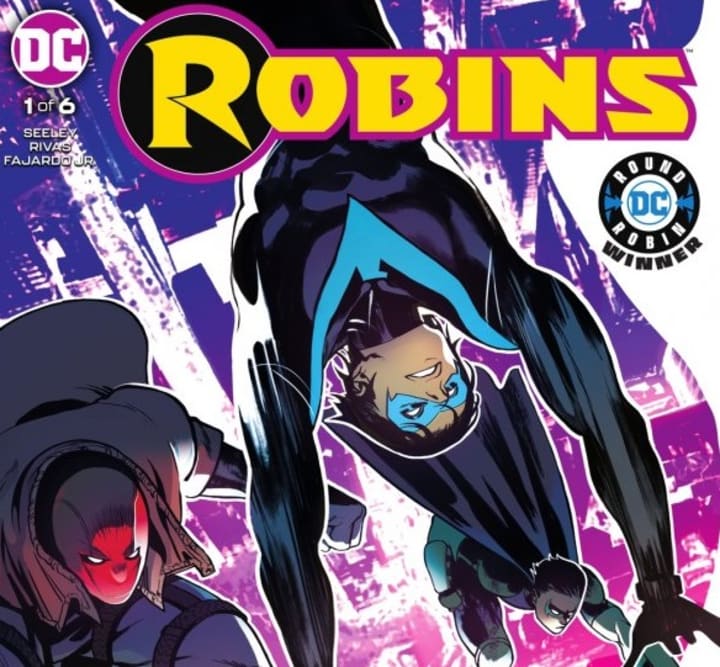 This is a series that started in October 2021. It is currently only 2 issues in, but so far it is a very interesting series. The next issue is set to release on the 18th of January 2022.
This story centers around all of the former robins, everyone who has been an apprentice to the Batman. The first two issues have been very good with a tease of a character I have not seen before but I am very excited to see who it is.
I think if you like the bat family but are a bit bored of Batman stories this one is a must-have as it has the potential to be a very good storyline.
3. DC vs Vampires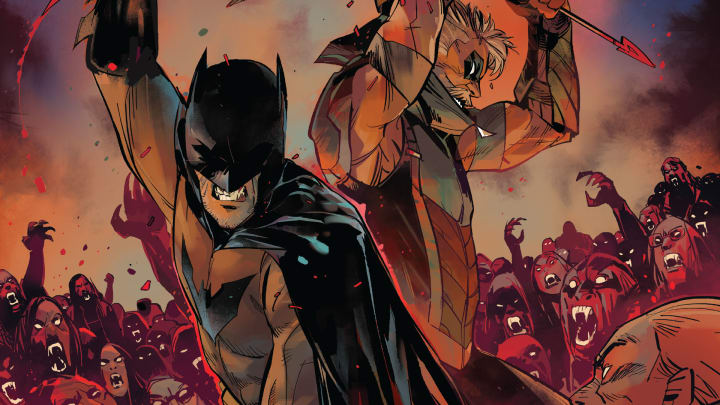 Current issues - 3, next issue release - 25th January 2022
This is another exciting issue, this time from DC Comics. This run started in October 2021. It is currently 3 issues in with the 4th issue set to release on the 25th of January 2022. This is just a 12 issue mini series so if you are going to read it I would say to pick it up soon.
This series is somewhat similar to the past runs of Dceased and Marvel zombies, replace the zombies with vampires and you have DC vs Vampires. Again, no spoilers, however I can say this series has been amazing so far. It has a story centred around the vampires of the DC universe rising up to try and take over the world.
As you can imagine from this type of story, it is filled with fun, colour, fantasy, but is also filled with amazing writing and heartbreaking scenarios. It is definitely a good pick up if you enjoyed any of the zombies series or if you like else world tales.
2. Amazing Spider-Man/ Ben Reilly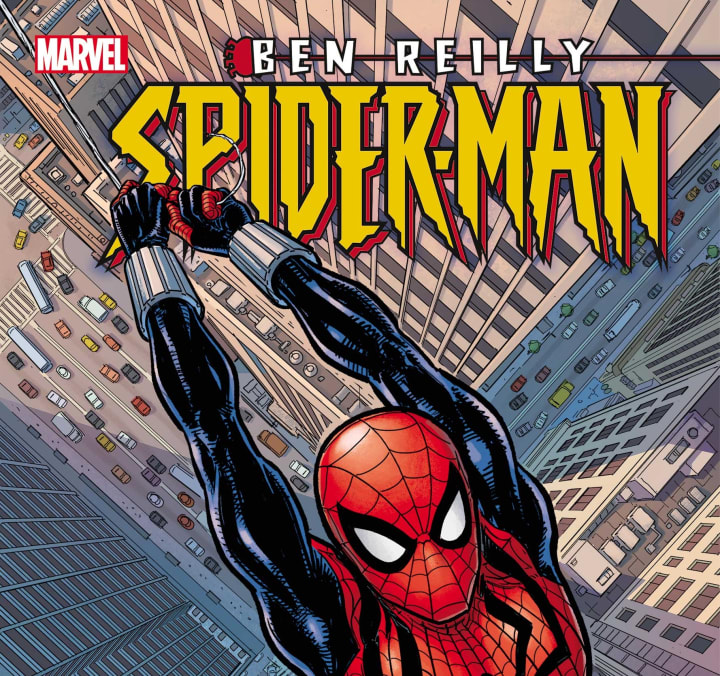 This is a double-entry as they link into one another. The current amazing Spider-Man series has been amazing and the Ben Reilly series will be spinning off from that. The Ben Reilly series starts January 19th, 2022.
I would recommend everyone read all of The Amazing Spider-Man series and start this one when it comes along. Ben Reilly is one of my favourite Spider-People. I am very excited to see where they take his character in this new series written by the Legendary Spider-Man writer J.M. DeMatteis.
1. Dark Ages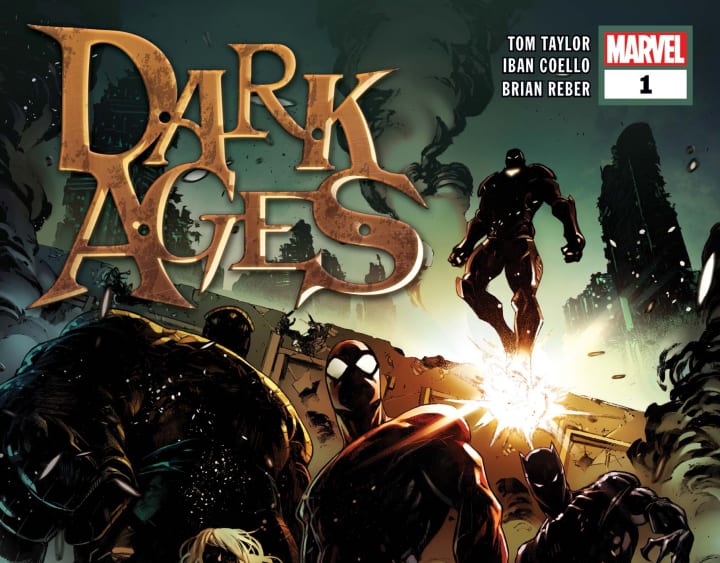 Current issues - 3, next issue release - 12th January 2022
This series started in September 2021, it is 3 issues in and the next issue is due for release on the 12th of January. Again, this is a mini-series so I would jump on this quickly.
This has been a series so far that I did not think I would like but it has really surprised me. I will give a slight spoiler for this series to give a better understanding. The first deals with something that destroys all technology on Earth, putting the Earth into the dark ages.
This series is absolutely full of heroes, the first couple of issues every page has something interesting. This series also shows you how some heroes would use their powers with no technology such as Spider-Man using mechanical web-shooters rather than tech ones. It also has a very interesting antagonist that I did not suspect. I would definitely give this one a read it has been amazing so far.
comics
About the author
I enjoy Films, TV shows, Comic Books and Video Games. Everything I write is my own opinion and just a bit of fun!
Reader insights
Be the first to share your insights about this piece.
Add your insights