4 Ways That Elaine Benes Was A Pioneer For Women on Television
Julia Louis-Dreyfus has achieved television success since 'Seinfeld,' but she was instrumental in paving the way for women on the small screen.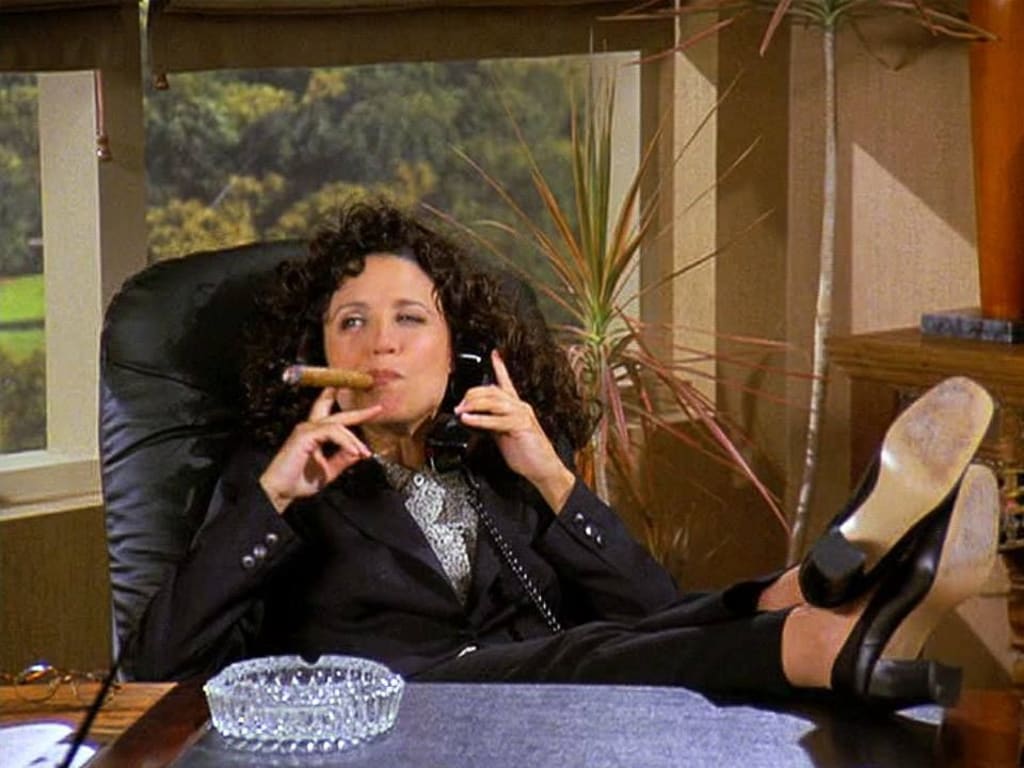 'Seinfeld' [NBC]
While it's true that shows like The Mary Tyler Moore Show, Alice, and Murphy Brown paved the way for independent women on television, there is no denying how much Seinfeld contributed to the subject of strong, independent women. As far as influence on characters and pop culture, it's hard to leave Julia Louis-Dreyfus out of the conversation with her Seinfeld character, Elaine Benes.
On the outside, Elaine is loud, brash, controversial, and bossy. But on the other hand, she was passionate about environmental issues, women's rights, and art-house film. Elaine was an extremely multi-dimensional character who possessed personality traits that were revolutionary for the way women were portrayed in the media - especially on sitcoms.
With this article, we'll focus on four ways Elaine Benes really paved the way for women on TV in terms of social issues, personality, and control over their womanhood. We all couldn't be Edith Bunker or June Cleaver, and Elaine Benes showcased that in more ways than one. After all, without Elaine we probably wouldn't have characters like Liz Lemon on 30 Rock or Annie on Shrill. Perhaps not even the character of Selina Meyer on Veep - also played by Julia Louis-Dreyfus.
"Here's to those who wish us well, and those who don't can go to hell."
4. She Talked About Abortion on TV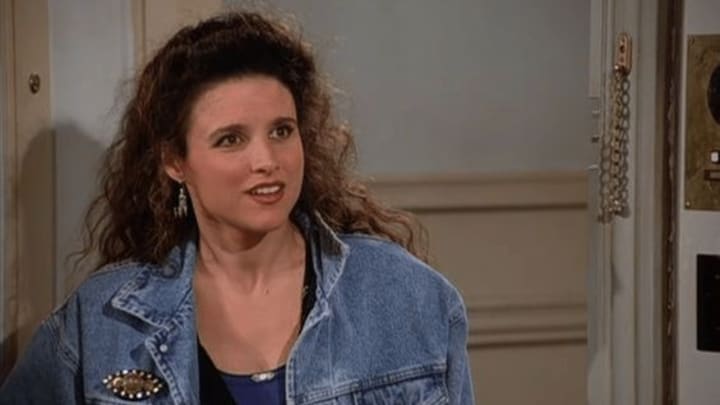 Back in the 90s, abortion was still a really taboo subject. While women were certainly having abortions, it just wasn't something you talked about - especially on primetime television. However, that didn't stop Elaine from standing up in the middle of Jerry's apartment and declaring that the Supreme Court grants her the right to choose abortion. In addition to the bold statement, Elaine chooses to boycott businesses (and men) that weren't supportive of a woman's right to choose.
The statement sparked an episode debate in "The Couch" regarding women's bodily autonomy in a male-dominated show, but it was pretty groundbreaking. It would be unfair to put all of the credit on Elaine Benes for paving the way seeing how shows like All in the Family, Maude, and Murphy Brown also touched on the subject, but that doesn't mean it was any less impactful. In fact, with the resurgence of Seinfeld on streaming services, it's wild to see that Elaine's insistence on women's rights is something that is still being talked about in 2021. After all, Elaine made her statement in "The Couch" back in 1994.
3. She Showed Us Being Yourself is the Best Way to Be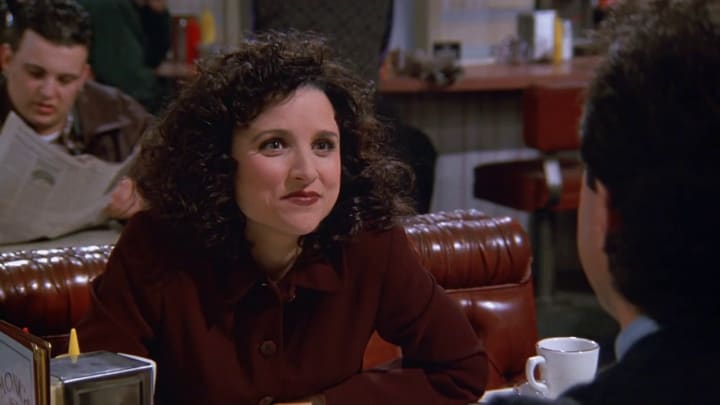 There was a rumor that the character of Elaine was based off a real-life ex of Jerry Seinfeld. A woman who was described to be bossy, loud, and pushy. Whether that is true or not, that description is Elaine Benes right down to the bones. Elaine yells, laughs, and shoves her way through NYC as well as her jobs and friends... and that isn't a bad thing.
Elaine was easily the bossiest member of the friend group, with George saying she intimidated him several times, but the remained unapologetically herself while doing it. In addition to her bossy demeanor, Elaine was also (at times) very considerate and used her ability to push people to achieve something important. She also possessed a unique sense of humor that wasn't really comparable to any other characters on Seinfeld, or really any other women on TV in the 90s. The display of a multi-dimensional woman in a "man's world" remains to be really influential for women moving forward into the new Millennium. A lot of women could see Elaine on TV just being herself and thought, "she is a lot like me and it's okay."
2. She Was 100% In Control of Her Sexuality
With episodes like "The Fix-Up" and "The Sponge," contraception was put front and center in several Seinfeld episodes. One common denominator in these stories was that Elaine was smack in the middle of the conversation. When she and Jerry setup her friend with George, Elaine makes a point to criticize Kramer for handing out defective condoms to the group. With the discontinuation of contraceptive sponges, Elaine showed no shame in obtaining just about every sponge from the entire West Side. Not only that, but she screened men to determine whether they were worthy of her contraception (aka, sponge-worthy). Why? Well, she was a sexual woman and was unapologetically comfortable with it.
Elaine Benes was instrumental in flipping the narrative on sexual shame in regards to how sex was portrayed on TV. The standard has always been that it's okay for men to be sexual, but God forbid women make their sexuality known. The fact that Elaine made men prove their worth while being confident enough with her own sexuality to not just give herself away was something that had never really been done on TV before.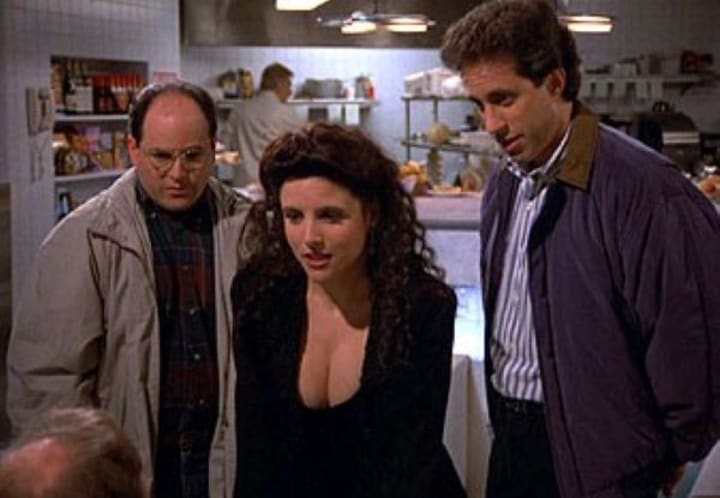 We also can't forget "The Contest" where Elaine participated in a competition with her male friends to see who could go the longest without masturbation. Not only was the subject taboo to begin with, but the fact that a woman would openly participate (on TV, no less) was controversial for audiences back in 1992. What amplified the shock value of Elaine's involvement was when she lost the contest before Jerry and George. Tackling subjects like this with a female character broke a lot of barriers, as people still assume women have no problem suppressing their sexuality because they don't want or need pleasure on a regular basis. Good thing we had Elaine to show us otherwise.
1. She Was Child-Free and Not Sorry About It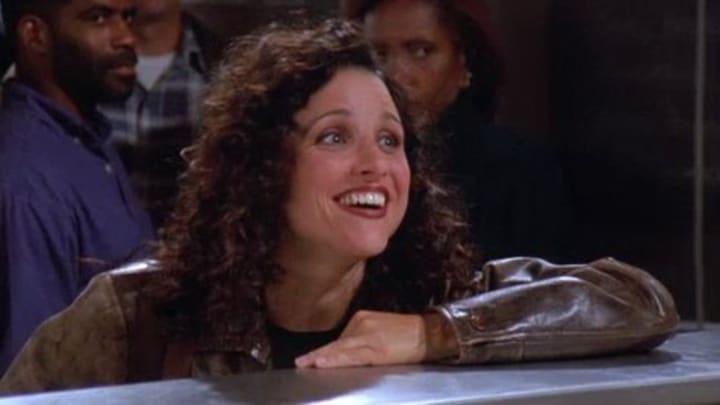 While there was focus on other characters having babies and getting married someday, Elaine never seemed to have that path. While she got down at times about being perpetually single and tired of the dating scene, she never had the motivation to start a family. Why should she?
It was a breath of fresh air in the 90s to have a successful woman portrayed on TV that didn't need a husband or kids to feel like a complete person. While shows like Friends showed marriage-obsession with characters like Rachel, Seinfeld took a different approach with Elaine and basically said, this woman doesn't need all of that to be funny, successful, or happy.
list
About the author
I love movies, music, sci-fi, and art. I'm a certified graphic designer and create my own art. Things that fuel me include equality, respect, and anything weird.