4 Reasons Why The Joker & Harley Quinn Spinoff Needs to Be a Prequel
The DCEU still has some explaining to do.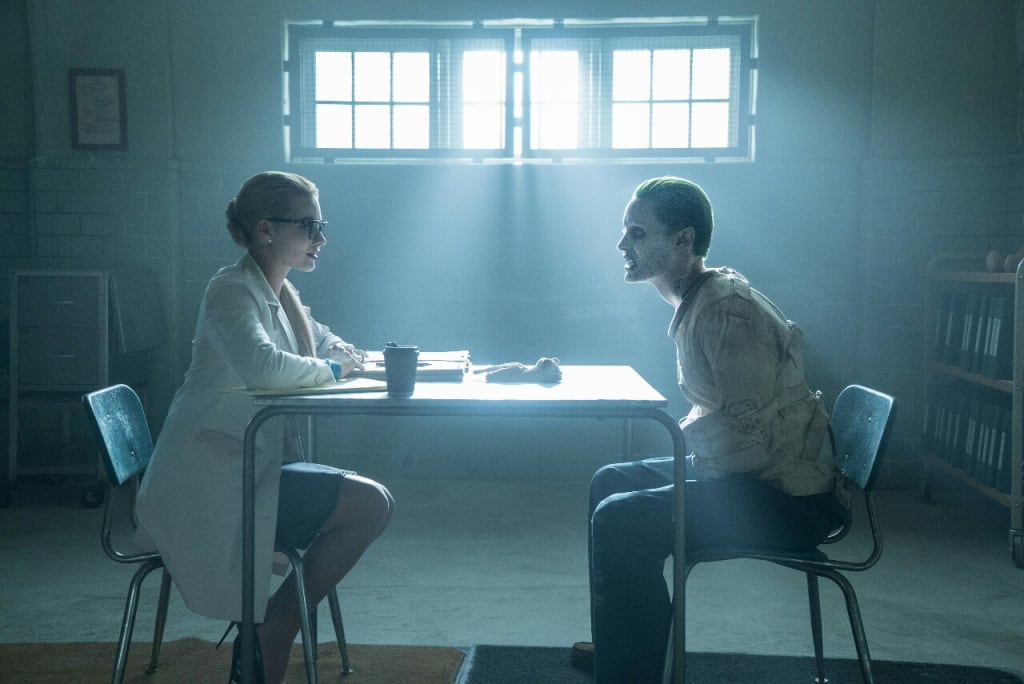 [Credit: Warner Bros]
The DCEU is continuously (and confusingly) expanding, and despite what audiences have to say about it, more and more projects keep joining the lineup. In addition to the rest of the Justice League characters getting their own movies, we also have sequels coming for Man of Steel, Suicide Squad, and Wonder Woman. Not to mention we also have announced spin-offs for Harley Quinn and Nightwing. And a whole bunch of Joker heading our way.
Perhaps one of the most interesting projects announced by Warner Bros. was a spinoff for the Joker and Harley Quinn. The project, described as a "criminal love story," is set to be written and directed by John Requa and Glenn Ficarra. Despite the questionable decision to put the men responsible for movies such as Crazy, Stupid, Love and Focus in charge of this project, there are a lot of possibilities for what a Joker and Harley movie could be.
For me personally, there is a way this criminal endeavor could actually work. It would require some effort on the part of the studio and the project's writers, but at the end of the day it would be the best thing for the project: the Joker and Harley spinoff needs to be a prequel. Here's why.
1. Harley Quinn and The Joker Would Get Proper Relationship Development
Perhaps one of the most important (and necessary) aspects that would come from a prequel is character development. Sure, we were introduced to both Harley Quinn and the Joker in Suicide Squad, but both of their character developments fell short. Not only that, but audiences were cheated regarding the development of relationship with each other, an abusive relationship that many felt was overly-romanticized.
But if the spinoff movie were to happen in the same era as the flashbacks in Suicide Squad, the possibilities are endless. For example, we could see how they rose to become such the criminal power couple of Gotham City. We were teased with both Suicide Squad and Batman v Superman implying that Harley was an accomplice in the murder of Robin, so we could also get some answers there if the movie went back far enough. Also learning exactly what Bruce Wayne meant by his "freaks dressed like clowns" comment to Clark Kent is a rather exciting prospect.
There's also an opportunity to explore how Harley Quinn transformed into such a dangerous villain worthy of Belle Reve and not Arkham Asylum. We got a sneak peek at how feared they'd both become with the criminal underworld, but we didn't get much more than that.
2. We Could Finally See More of Arkham Asylum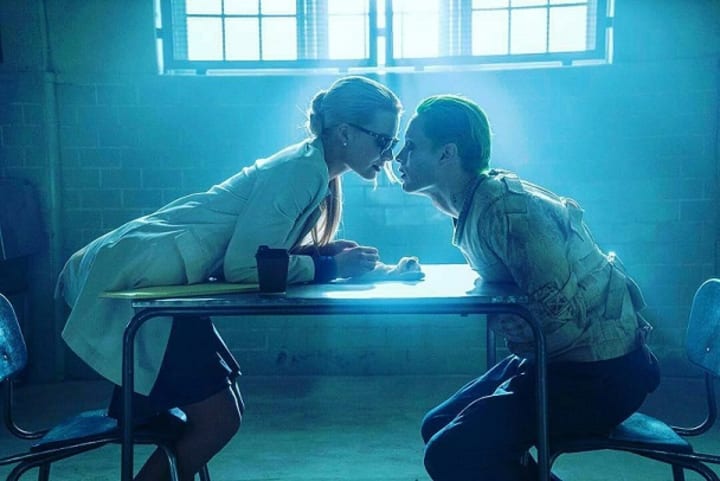 In addition to seeing more of The Joker and Harley running the criminal underbelly of Gotham City, a prequel would open the door to showing more of the Joker's dealings with his psychiatrist-turned-love while incarcerated at Arkham Asylum.
By now, we all know the story of how the Joker mentally and emotionally manipulated his psychiatrist, Dr. Harleen Quinzel, into doing basically whatever he wanted. We even saw a glimpse of it with Suicide Squad. However, there is so much more than could be brought to life if a prequel actually delved into their life before becoming the King and Queen of Gotham City.
How exactly did the Joker manipulate her? Was there seduction? How much time passed from his Arkham escape to the events in Suicide Squad? The bottom line is exploring their time in Arkham together before Dr. Quinzel was transformed into Harley Quinn would be a lot of fun, and somewhat necessary.
3. Gaps In 'Suicide Squad' Could Be Filled
Thinking on how we could see more of the Joker and Harley, that also gives an opportunity to fill in a lot of the gaps that Suicide Squad created. In the extended cut of the film, we saw the deleted motorcycle chase where Dr. Quinzel confronts the Joker about how he's still ignoring her despite completing a series of tests and trials to prove her devotion to him:
If the Joker and Harley movie explored deeply enough, much of this narrative could be filled in. The truth is, Suicide Squad didn't really give us any information on what Dr. Quinzel had to do on her journey to become Harley Quinn. Unfortunately, that will hurt her character later on down the road. It would be nice to have that development as the DCEU further explores her character, and her relationship with the Joker. We might not like the dynamics of their relationship, but it is relevant to both characters as they expand into the cinematic universe.
4. It Could Set Up 'Gotham City Sirens'
As it currently stands, we're set to get Gotham City Sirens at an undisclosed time, but it will apparently hit after the announced Joker and Harley project and Suicide Squad 2. Unless they shoehorn in development or mention it in other DCEU projects, GCS is going to come pretty much out of nowhere and won't have much connection to previous DCEU installments aside from the fact that Harley will be involved.
However, this could be fixed if the Joker and Harley project was a prequel because it could give some pre-treatment to Poison Ivy and Catwoman. You don't rise to the top of the crime world without dealing with other criminals. The Joker and Harley no doubt had run-ins with both Ivy and Catwoman at some point, and these encounters could be very helpful in setting up GCS. We could even see Poison Ivy introduced to Harley Quinn when Harley was still just psychiatrist Dr. Quinzel at Arkham Asylum.
A prequel treatment could easily serve as somewhat of an introduction to the Sirens without overtaking the movie, even if it's just setting up the characters.