Do you binge-watch for costume design, set design and cinematography? These are the top three aesthetic series available now on Netflix and Amazon Prime.
What do these three streaming series all have in common? They serve style with substance, tackling important topics like racial inequality, LGBTQ+ visibility and class hierarchy, all whilst looking fresh as hell.
Made in Heaven (2019) | Amazon Prime
For fans of...lavish tales of sex, love and money, like Gossip Girl and Dynasty.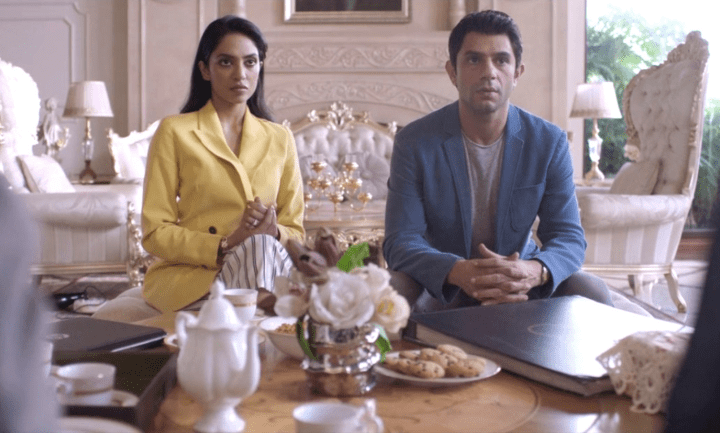 With everything from glittering gowns to gruesome family feuds, 'Made in Heaven' offers more than a blissful escape from lockdown lethargy, it offers a unique commentary on contemporary Indian culture. Set in modern-day Delhi, this ~ highly aesthetic ~ series captures two high-profile wedding planners as they serve––and sometimes scandalize––the upper-crust of Indian society.
As entrepreneurs Tara and Karan, played by Sobhita Dhulipala and Arjun Mathur, build their business clientele, they encounter buried secrets, vicious lies, and many meddling mothers. The only thing hotter than their (gorgeous, gold-speckled) cups of chai masala is the steaming hot tea unfolding around them. Give me that drama!
Most Aesthetic Moment: Two words. Indian *clap* wedding *clap*. Each episode of Made in Heaven is a South Asian extravaganza, sparkling with fabulously over-the-top formal wear and otherworldly floral arrangements. And, considering the show is about wedding planners, we're averaging at least one eye-popping nuptials ceremony per episode.
Henna! Saris! Flawless hair and makeup! Sprawling villas and breezy courtyards! These weddings aren't ordinary by any stretch of the imagination. (You won't spot a single burlap-wrapped mason jar.) This is some marvelous, moneyed-up matrimony. Your eyeballs will thank you.
Self Made: Inspired by the Life of Madam C.J. Walker (2020) | Netflix
For fans of...20th Century period pieces like The Crown or Downton Abbey.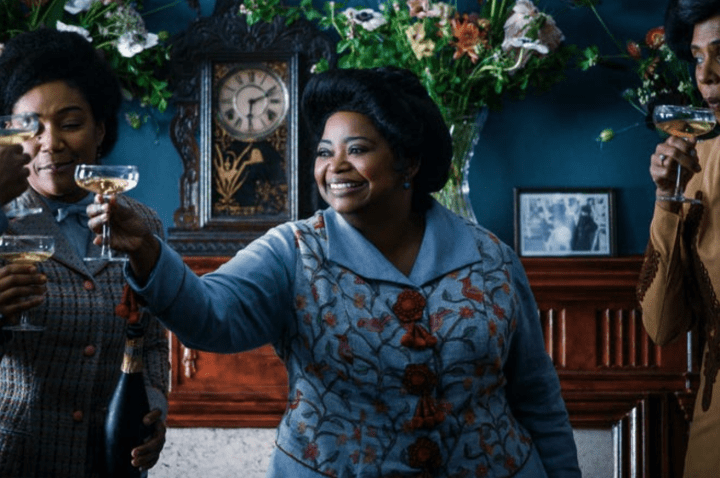 The category is...20th century badass Black-owned business realness. If historical TV series with captivating costuming and set design are your thing, please proceed with Self Made, a limited series produced by Netflix. Sectioned into four episodes, this fabulous mini-series stars Octavia Spencer as the inimitable Madam C.J. Walker, a trailblazing beauty entrepreneur who became America's first self-made female millionaire.
Self Made is a slice of American history you probably won't find in history books. Set in Indianapolis, Indiana during the great migration of the early 1900's, this inspiring series illustrates the many struggles of a Black-owned business in post-Civil War America. The cast is packed with talent, like the hilarious Tiffany Hadish as Madam Walker's daughter, Lelia.
Want to support the next generation of Black beauty entrepreneurs? Here are 41 Black-owned beauty brands to support in 2020.
Most Aesthetic Moment: Props must be awarded to the show's most essential, yet uncredited co-star––the hair! From elegant updos to cascading curls, these picture-perfect hairstyles are the star of almost every scene. (After all, Madam Walker's fortune was built from her haircare empire.) Required reading: Black hair is more than a fashion statement; it's political.
An honorary mention must also be awarded to Self Made's costume design, especially the gorgeous period lewks of Madam Walker's cunning business rival, played by Carmen Ejogo. I hate to side with the villain...but honestly, I couldn't peel my eyes away from Addie's stunning silky frocks and floral hats.
Tokyo Girl (2016) | Amazon Prime
For fans of...coming-of-age stories about romance and career ambition like Sex and the City.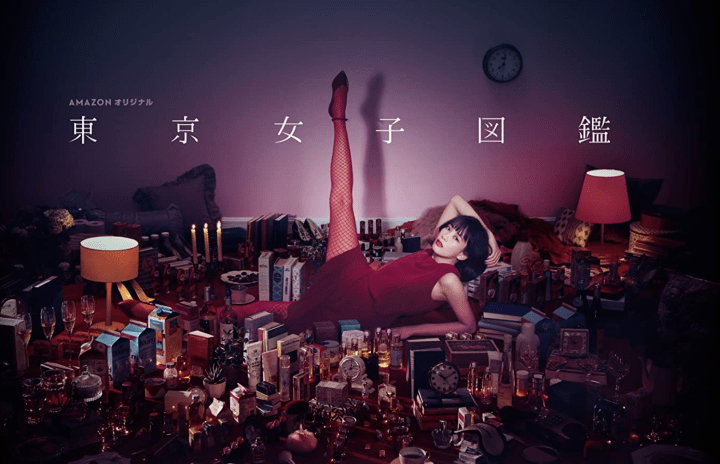 Amazon Prime's most underrated streaming series is Tokyo Girl, starring Asami Mizukawa as Aya, an ambitious twenty-something who moves to Tokyo to pursue a career in fashion. After growing up in the small town of Akita, Aya must find her path in Japan's largest metropolis.
This aesthetic series follows Aya's winding path through careers, romances, friendships and neighborhoods as she navigates her 20's to 40's. Tokyo Girl is a visual feast for any Japanophile, highlighting the best of Japanese fashion, food, and Tokyo real estate. Beyond the designer costuming and crisp cinematography, Tokyo Girl addresses many less-glamorous sides of Japanese culture, like consumerism, strict gender norms and class divides.
Most Aesthetic Moment: Unsurprisingly, the food scenes are the unsung hero of Tokyo Girl. There are plenty of mouthwatering shots of takoyaki, yakisoba noodles, and Western-style dishes like roast chicken. Want to try your hand at Japanese cuisine? Learn how to make Japanese onigiri rice balls, a homestyle snack stuffed with savory fillings.
A Note From the Author: Streaming Diverse Stories in 2020
In another time, I might have entitled this article something like: 3 Underrated Shows Starring Women of Color, but today, I made a conscious choice not to. While these excellent streaming TV series do, in fact, all highlight the narratives of minority women, I felt it was important to steer away from tokenism, therefore normalizing the stories of BIPOC in the mainstream media. By consciously deciding to consume media with a wider range of voices, we move towards a more equitable world.
In solidarity with the Black Lives Matter movement, I will be distributing all proceeds from article reads and tips to organizations supporting racial justice, including the Black Visions Collective and Reclaim the Block. Additionally, $500 of any prize money awarded will be donated to the Black Lives Matter global network. Black liberation means freedom for all people of color. We rise together.
#BlackStoriesMatter #BlackVoicesMatter #BlackLivesMatter