20 best diamond pendants designs for men
Guide about diamond pendants for men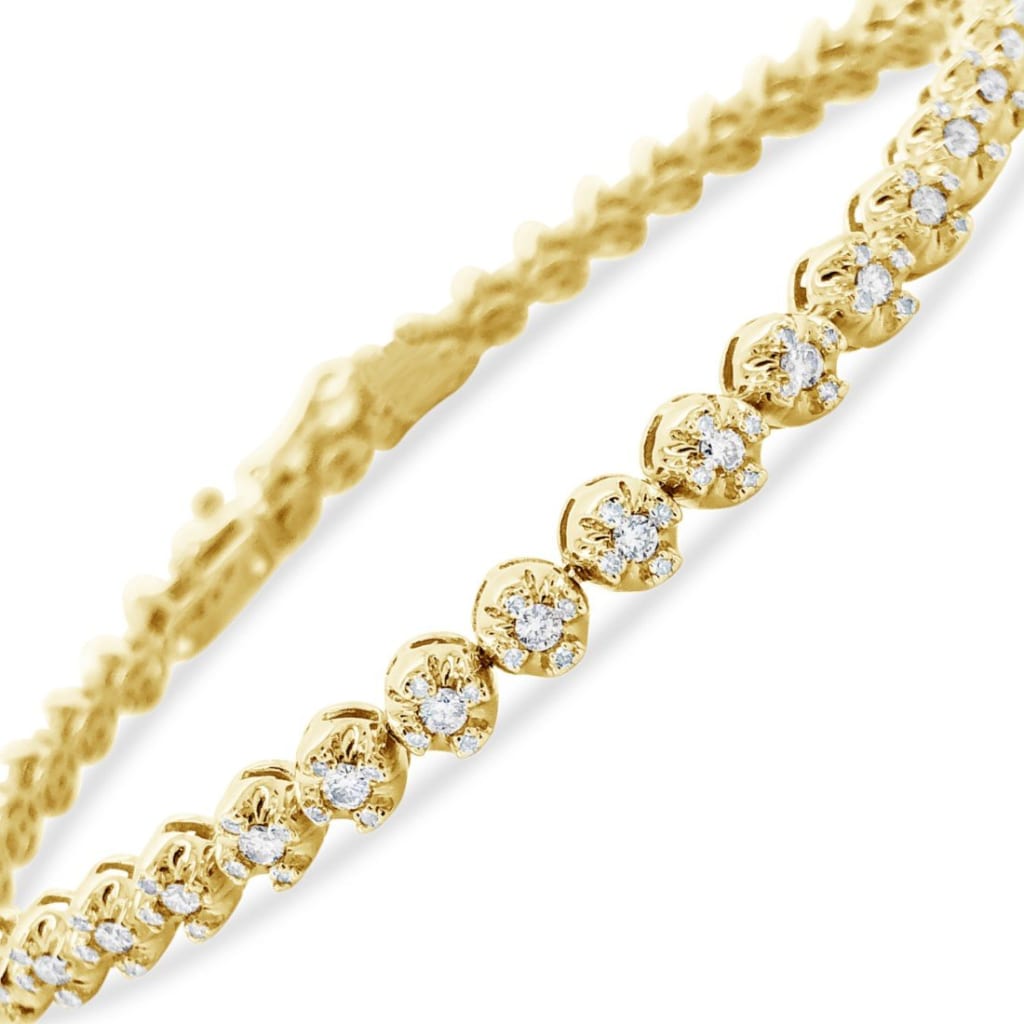 A diamond pendant is a necklace with a center diamond linked to a precious metal jewelry chain by a small loop. The words "pendant" both imply "to extend down" in Latin, respectively. Pendant necklaces with diamonds are frequently offered as a sign of love, particularly everlasting love.
Men today aren't scared to wear diamonds, and designers are creating a wide choice of gorgeous diamond items to fit any aesthetic. When it comes to diamond jewelry presents for guys, this allows for choosing the ideal present. Some jewelers use black diamonds with less sparkle than white diamonds but are no less lovely and unique for guys who prefer a darker aesthetic. Others adorn essential pieces like chain bracelets and dog tag pendants with a glint of diamonds. And, owing to extensive selections from renowned designers, diamond pendants for men are no more difficult to come by.
The pendant is one of the most well-known pieces of men's jewelry. Let's take a look at the best 20 men's pendants that are both fashionable and functional.
[1] Diamond Heart Pendant for Men:
Men's diamond heart pendants are a popular way to dress up their necklines. The diamond heart pendant gives you a magnificent and affluent appearance. Men's diamond pendants come in a variety of styles and sizes. The heavy heart, curled heart, or a classic open heart are all options.
[2] Diamond Tennis Pendant:
The diamond tennis pendant is one of those timeless pieces of jewelry that never goes out of fashion. Despite its lack of ornate design and detailed motifs, this pendant lends the user an air of elegance and refinement. The grade of the stones, the precision with which they are placed and fixed, and the central piece are the focal points of this pendant style.
This opulent jewelry goes with every attire and transforms the wearer into a show-stopper. Diamond tennis pendants come in a choice of forms, including single row, double row, and triple row, and are typically rather expensive. So what is the big problem if you can afford to cover the cost of the beautiful pendant?
Stack your tennis pendant with one or two other necklaces to make it stand out. This type of stacking may be achieved with necklaces encrusted with varying-sized stones that complement each other without being too dazzling.
[3] Religious Diamond Pendants for Men:
Religious diamond pendants for guys are a fantastic present idea for your dad, sibling, or spouse. These pendants come in a variety of patterns and forms. The Lord's emblem can also be worn as a pendant. These designs for men's diamond pendants are popular among guys all over the globe.
[4] Alphabet Diamond Pendants for Men:
There is no need for a specific event or wardrobe to sport the Alphabet pendant. Just choose a pendant representing the initial letter of your nickname and flaunt it with your everyday clothes. This aesthetic includes a wide variety of motifs and patterns. If you want to do a basic letter, go with the basic alphabet, but if you want to display your creativity, go with the coiled alphabet.
[5] Horn Men's Diamond Pendant Design:
In men's pendant styles, the horn pendant is a particularly unusual form of a pendant. These horn pendants come in a variety of shapes and hues. The horn pendant will suit your needs if you wish to show off your masculine spirit.
[6] Men's Diamond Stud Pendants:
Because we all know that diamonds have no rivals because of their unique appeal and elegance, a modest diamond pendant for men might be enough to give you a royal and beautiful demeanor.
[7] Diamond Sun Flower Chain Pendant:
In its manner, the sunflower pendant offers something distinct and unusual. The silver sunflower pendant for guys accentuates the attractiveness of your neck and adds appeal to your entire ensemble.
[8] Diamond Ring Pendants for Men:
Nowadays, a ring pendant is a trendy running jewelry piece. Due to their high brilliance and charming appearance, these ring pendants are commonly utilized by men. You may pick between a single ring pendant and 2 or 3 ring pendants.
[9] Green Diamond Pendant:
A pendant with green diamonds is unusual and very appealing. Green diamonds are discovered near radioactive minerals when radiation changes the stone's specific carbon content during production. You can wear a pendant with a green stone in the middle surrounded by a layer of simple diamonds on a precious metal chain if you like a basic style.
[10] Gold Diamond Pendant:
The Gold Diamond Pendant is mainly made of gold with a small amount of diamond studding. It is primarily made up of gold designs with diamonds embedded in them. Because the gold diamond pendant is mainly made of gold, it is relatively inexpensive. The cost, however, will be determined by the weighting factor of the diamond utilized in the pendant.
[11] Diamond Butterfly Pendant:
Butterfly pendants are always fashionable. But did you realize that these pendants have a hidden significance? Butterflies signify life's change, and wearing butterfly-inspired jewelry is said to bring pleasure to the user. It's also a symbol of optimism and liberation! Since the Nineteenth century, people have been drawn to diamond butterfly pendants. The necklace's excellent design, together with the swirling wings and ornate centerpiece, gives the wearer a touch of elegant refinement and a feeling of emancipation.
Butterfly pendants with diamonds epitomize beauty. Butterfly motifs for men come in a variety of forms and styles. The butterfly pendant is made out of a white chain necklace with a lobster closure and a diamond-encrusted butterfly motif. White pearls can be used to finish off the pendant for added splendor.
[12] Guitar Shaped Men Pendant:
The music enthusiasts will like the guitar-shaped pendant. It is noticed that many young boys enjoy playing the guitar, which is why this guitar-shaped necklace is part of this list. Wear a guitar-shaped pendant on your neck chain to show off your passion for music.
[13] Diamond Bullet Pendant for Men:
The bullet diamond pendant for guys is a one-of-a-kind design of pendant that encourages individuals to express their style. This may be worn casually as well as for special occasions. You may select inscribed bullet pendants to add some originality and make them appear even more appealing.
[14] Dancing Diamond Pendant:
The dancing diamond pendant seems as if all of the diamonds on it are swirling or bouncing in distinct angles, as the name suggests. The wearer of this brilliant jewelry can quickly become a show-stopper. The shimmering, bouncing look is created by employing diamonds of specific cuts that bounce light off the diamonds. To make exquisite dancing diamond pendants, you'll need a talented jeweler.
Think about giving it to yourself as a reward for getting it this far in your career, or give it to your loved one as a token of their support and commitment to you throughout your life.
[15] Dog Tag Pendant Design:
The Dog Tag Pendant has a distinct appearance that we can't overlook. A single dog pendant or a double dog pendant are choices you can think of. This pendant will indeed work for you to capture the attention of the public and may make you the focus of the day, regardless of which one you wear.
[16] Diamond Solitaire Pendant:
A diamond solitaire pendant is a classic jewelry favorite of men for a while now and will continue to be so. It's tough to overlook the mesmerizing beauty of gleaming diamonds. A diamond solitaire pendant goes with any outfit for any event and complements any setting tastefully.
White gold or silver diamond solitaire pendant may instantly improve your appearance. For more special effects, choose a pendant with a huge carat weight or a ring-type solitaire necklace with many smaller sparkling stones. You can't go wrong with either, regardless of the style you select!
[17] Diamond Shield Pendant Necklace:
We must never neglect to include the shield pendant while discussing men's pendant designs. The shield pendant provides the user with a sophisticated appearance. This pendant may add the finishing touch to any outfit.
[18] The Ethnic Tree Pendant Design:
The ethnic Tree pendant offers all of the qualities that a man seeks in a pendant. The pendant's well-detailed cuts give you the appearance of a flawless guy. This ethnic tree pendant is an essential addition to any jewelry assortment.
[19] Diamond Gemstone Men's Pendants:
Although gemstone pendants are linked to zodiacs, they may also be used to give the wearer a fashionable look. When paired with a diamond chain, a pendant's attractiveness is enhanced. In the field of men's diamond pendant designs, gemstone pendants are a popular choice.
[20] Men's Diamond Bar Pendants:
Among the most fashionable pendants is the bar pendant. If you wish to show off your style, a bar pendant is the way to go. The bar pendant is available in both transverse and longitudinal versions. Choose the one that best suits you and be eager to present your new look.
Every guy wishes to create the perfect impression on the people surrounding him, whether at a social function or a late-night busy bar. A stylish and fashionable pendant around his neck may help him achieve just that. Sporting a unique pendant will help you stand out from the rest. You may choose from a variety of stylish pendants to add a touch of glitter to your individuality. So, visit a jewelry store san Antonio texas, and give a trendy pendant a shot to decorate you, and allow it to express your taste to others around you.
Source:
https://medium.com/@matthew00765/20-best-diamond-pendants-designs-for-men-4f5756bb8285
Reader insights
Be the first to share your insights about this piece.
Add your insights