15 New Indie Films You Need to See in 2019
2019 is here, and it's looking promising in terms of the exciting new independent features that are due to be released. With upcoming material from new talents and familiar names such as Jordan Peele and Harmony Korine, indie fans need to keep an eye out—here are 15 brand new indie films coming to a cinema near you over the next four months.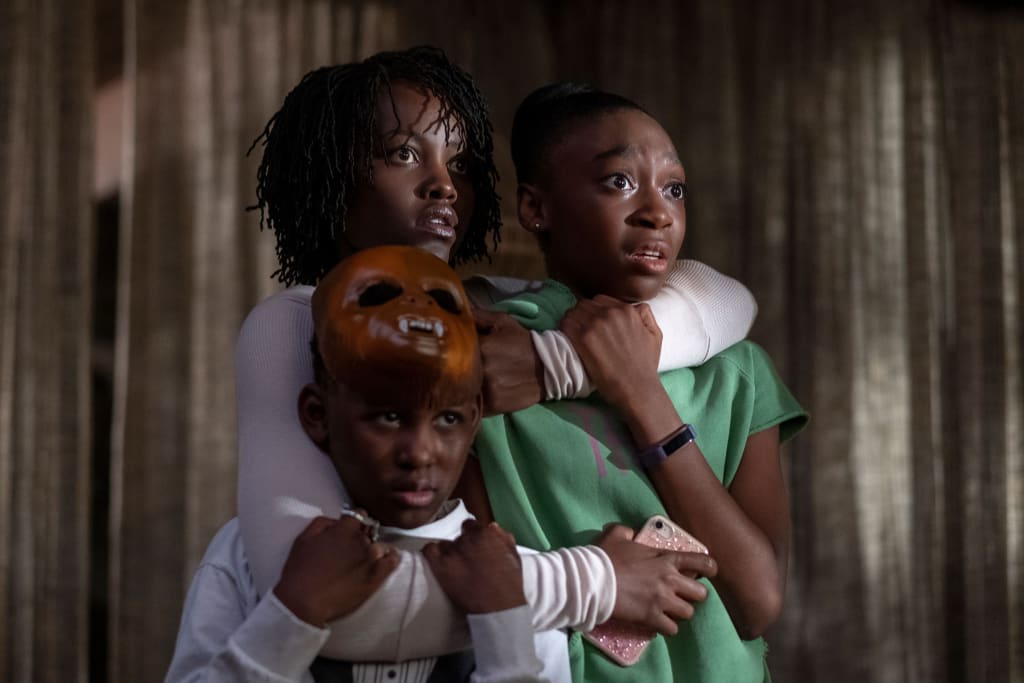 "Us" - Written and directed by Jordan Peele, coming to cinemas in March 
'State Like Sleep' (January 2019, The Orchard)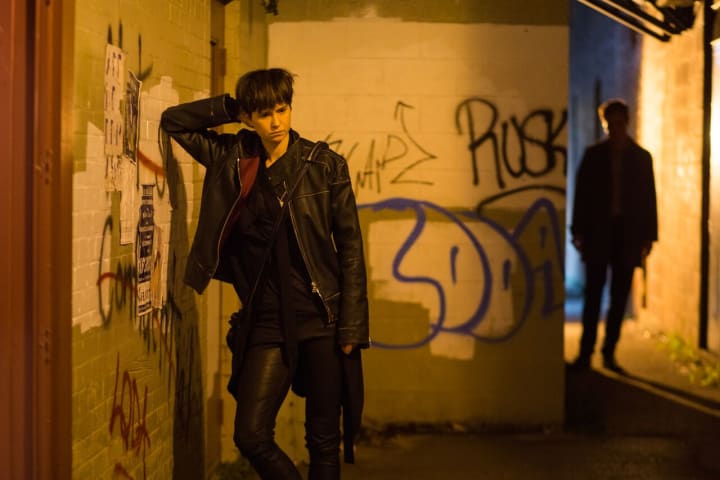 Written and directed by Meredith Danluck, State Like Sleep is a mystery/thriller which first premiered at the Tribeca Film Festival in April 2018. The film follows female protagonist Katherine, played by Inherent Vice star Katherine Waterston, as she is forced to dig up the past and unravel the sequence of events that lead up to the death of her famous husband. Waterston is accompanied by an all-star cast including Michael Shannon and Luke Evans. The film is being distributed by The Orchard and can be seen at US cinemas from January 4.
'Ashes in the Snow' (January 2019, Vertical Entertainment)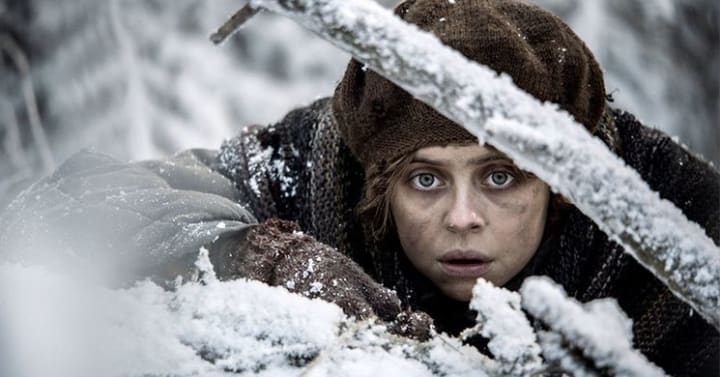 Set in 1941, Ashes In The Snow tells the story of 16-year-old Lina, whose family is deported to a labour camp in Siberia during Stalin's reign of terror in the Baltic region. Lina was preparing for art school before being taken away by Soviet police, and expresses her horrific journey through her art. Bel Powley (The Diary of a Teenage Girl, White Boy Rick) delivers a highly moving portrayal of life under Stalin in this period drama which hits cinemas around the US on January 11.
'Girl' (January 2019 US, March 2019 UK - Lumière)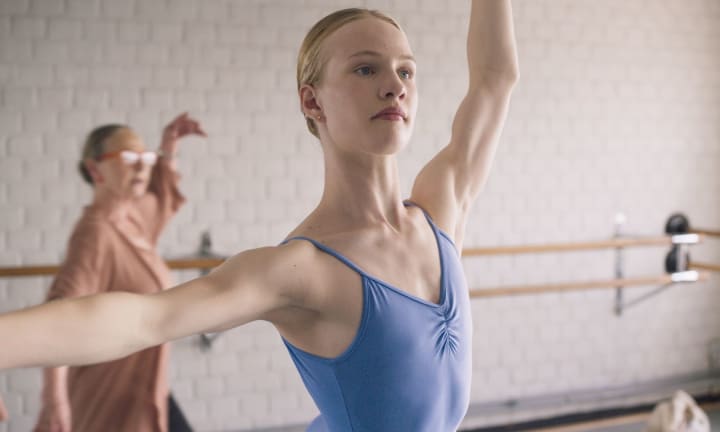 Things are looking very promising for Belgian director Lukas Dhont—his feature debut Girl won the Caméra d'Or award at The Cannes Film Festival this year as well as the Queer Palm. His captivating new film tells the story of Lara (played by talented newcomer Victor Polster), a teenage transgender girl who is struggling under the pressure of going through hormone replacement therapy on top of training to become a professional ballet dancer. It premieres at US cinemas on January 18 and around the UK on March 15.
'Arctic' (February 2019, Bleecker Street)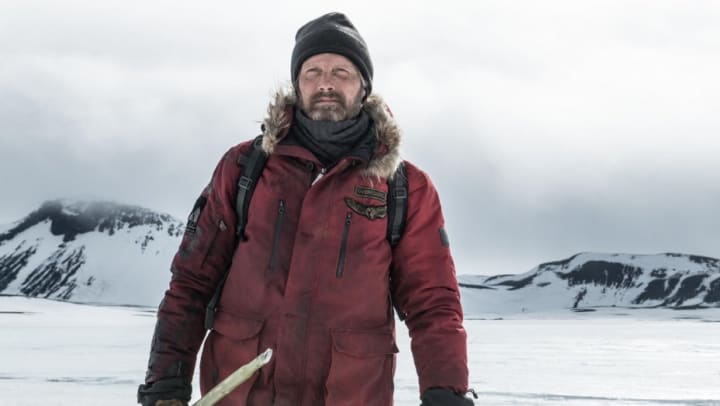 If you are a fan of survival films, Arctic is definitely one to look out for. After being stranded in the bitter cold of Iceland after his rescue helicopter crashes, Overgård (Mads Mikkelsen) is left to his own devices and has to figure out how to make it out alive on his own. Gritty and gripping, this directorial debut by Brazilian filmmaker and musician Joe Penna is bound to get your teeth chattering. Catch it on the big screen on February 1.
'Piercing' (February 2019, Universal Pictures)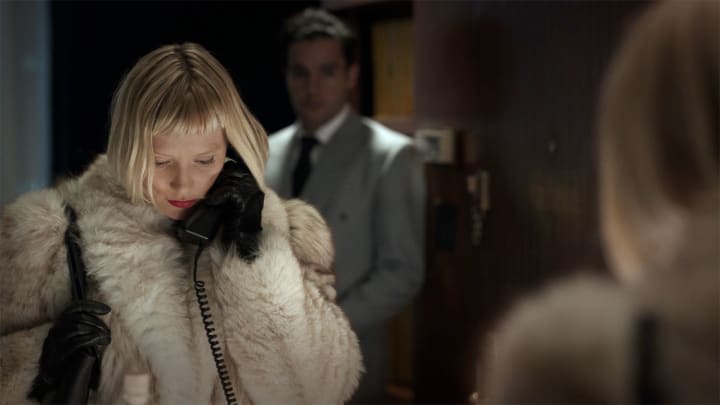 Piercing is an erotic comedy-horror based on the novel of the same name by Japanese author Ryū Murakami. A psychotic businessman tells his wife and daughter he is leaving to go on a business trip, when in fact he is going to spend a night at a hotel where he can act on his fantasy to murder a prostitute. Its mis-en-scene has been praised as stylish and has been said to pay homage to 70s Italian exploitation cinema. You can see Christopher Abbott (The Sinner) and Mia Wasikowska (Tim Burton's Alice In Wonderland) star in this surreal thriller from February 1.
'Untogether' (February 2019, Freestyle Digital Media)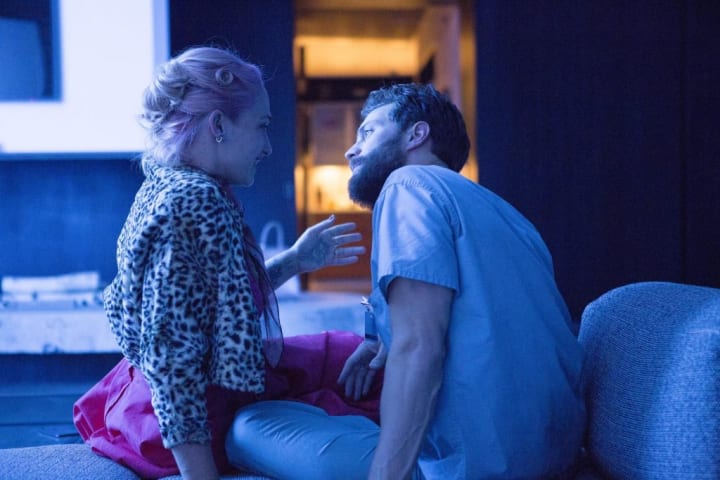 Another directorial debut, this time from journalist Emma Forrest. Untogether follows two characters who both want to be writers but have had different levels of success in their writing careers. Andrea (Jemima Kirke), a recovered heroin addict trying to be a writer, meets Nick (Jamie Dornan), a doctor who has made it big with his written war memoirs, and we watch their relationship develop. Although this couple are the main focus, the love interests of Andrea's younger sister are also followed in this drama which observes complex relationships between people. It can be seen at cinemas and watched on the internet from February 8.
'Greta' (March 2019 US, April 2019 UK - Focus Features)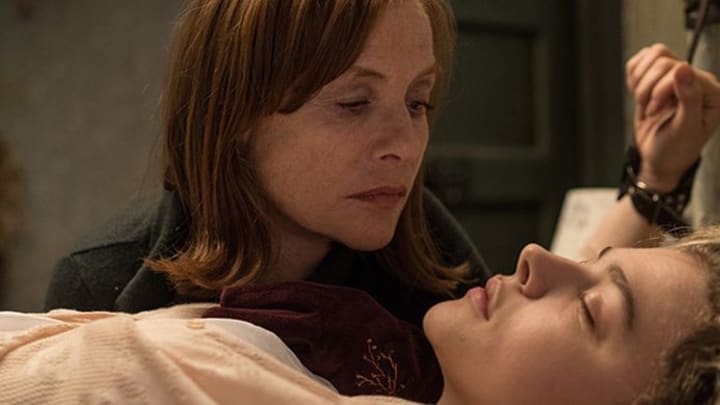 Chloë Grace Moretz is returning to our cinema screens again to play Frances, a naive young woman who finds a handbag that has been left behind on a subway train. She returns it to its rightful owner, who turns out to be a widowed piano teacher named Greta (played by Isabelle Huppert), and the two begin to bond. However, things begin to turn sour when Frances realises Greta isn't quite who she seems. Directed by Irish filmmaker Neil Jordan, this psychological thriller is scheduled to be released on March 17 in the US and April 19 in the UK.
'Climax' (March 2019, A24)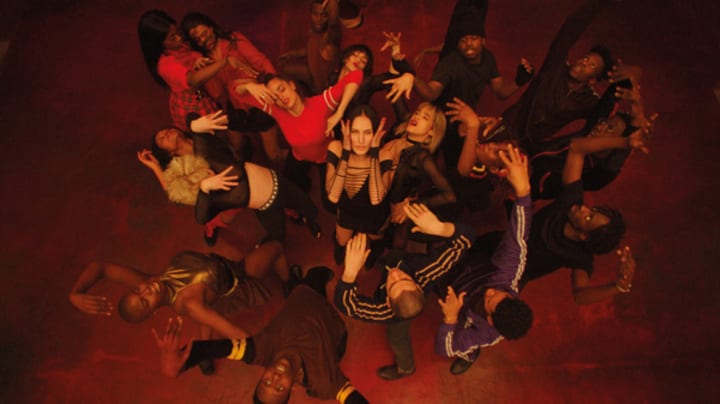 It's not often that you come across a film that's a psychedelic trip, horror and musical all rolled into one—that's exactly what Gaspar Noé's Climax is. Set over one night, it tells the story of a group of French street dancers who meet up to rehearse, and their night descends into violent anarchy when they find out the sangria they have been drinking is laced with LSD. Sofia Boutella of Atomic Blonde stars. The film is being distributed by A24 and can be seen at US cinemas from March 1.
'Gloria Bell' (March 2019, A24)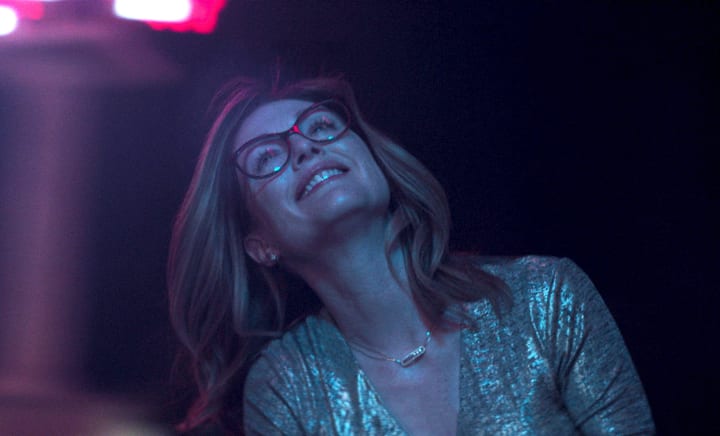 Another one to look forward to from A24 is Gloria Bell, which premiered at The Toronto Film Festival in September 2018. The brilliant Julianne Moore stars as Gloria, a vibrant and energetic divorcée who spends her days working and her nights out on the town in Los Angeles clubs. The film examines Gloria's life and new love interest (played by John Turturro), and the added complications that come with her being divorced and having a son (Michael Cera). Catch it at US cinemas from March 8.
'Us' (March 2019, Universal Pictures)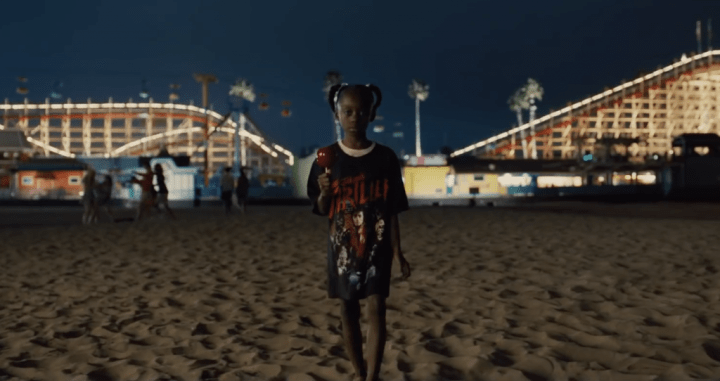 The highly anticipated second film from horror director Jordan Peele is here—and it looks like it could be scarier than his Oscar-winner Get Out. This psychological thriller follows a family who go on vacation to spend time at their beach house, but the main protagonist, Adelaide (Oscar winner Lupita Nyong'o), is haunted by her past, and feels that something bad is waiting to happen. Her suspicions are confirmed when the family are visited by doppelgangers of themselves, who do not appear to have good intentions. Prepare to jump out of your skin when Us hits cinemas in the UK and US on March 15.
'The Beach Bum' (March 2019, Neon)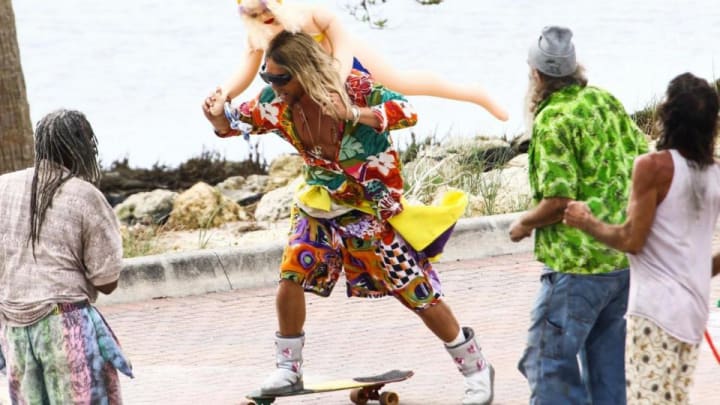 The talent that bought us gritty flicks such as Kids and Spring Breakers is back with a new movie—Harmony Korine's The Beach Bum follows Matthew McConaughey as he plays a poet stoner named Moondog living life by his own rules. Acting alongside McConaughey are an all-star ensemble including Snoop Dogg, Isla Fisher, and Zac Efron. Korine considers it to be his "first full comedy," and has described the film as a "super swampy, boozy film about fuck-ups." We can look forward to living the high life with Moondog when the film hits cinemas on March 22.
'Where'd You Go, Bernadette' (March 2019, Annapurna Pictures)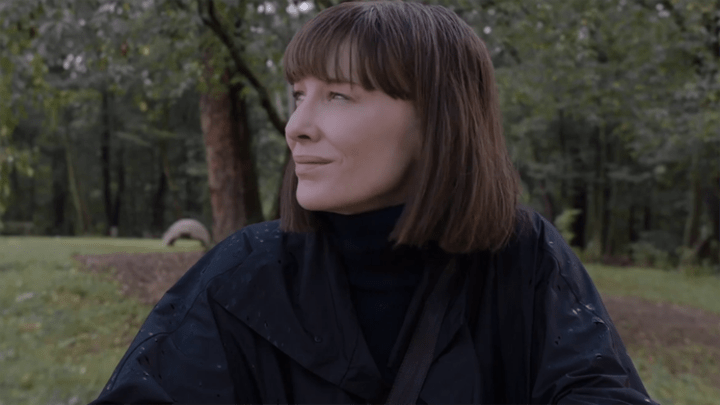 Based on the novel of the same name by Maria Semple, Where'd You Go, Bernadette is about the life of mother Bernadette Fox (Cate Blanchett) who appears to have the perfect life—a good marriage, a talented daughter—but this is not just an ordinary family film. Bernadette suffers with anxiety and hates doing anything out of her comfort zone, and when she goes missing one day, her teenage daughter has to put together the pieces of the puzzle to find her mother. This new drama by Richard Linklater will be released on March 22 by Annapurna Pictures.
'Teen Spirit' (April 2019, Lionsgate)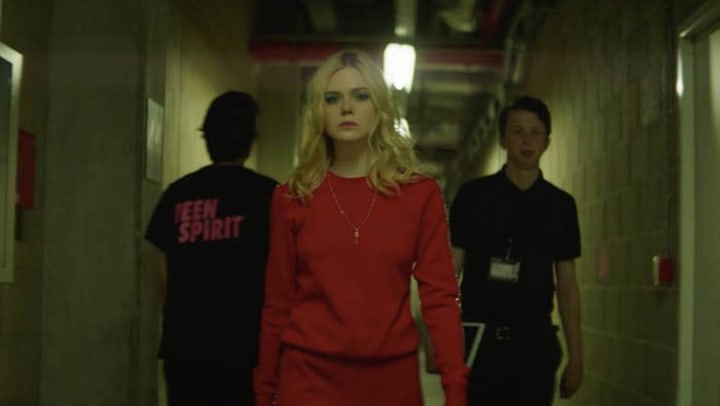 From the producer that brought us La La Land comes another musical delight directed by Max Minghella—Elle Fanning plays the lead role of Violet, a shy teenager with a troubled upbringing who wishes to pursue a career as a pop singer in order to escape from her dysfunctional family life. She discovers an international singing competition and decides to enter the competition, which dramatically changes her life. Critic Danielle Solzman has said that Fanning delivers a "standout performance" in this feature that can be seen at US cinemas from April 5.
'Peterloo' (April 2019, Amazon Studios)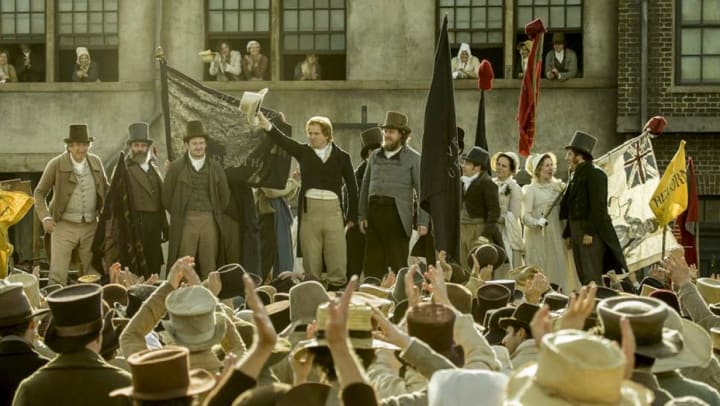 Oscar-nominated director Mike Leigh (Secrets and Lies, Happy-Go-Lucky) has already wowed audiences across the UK with his powerful historical drama Peterloo, which is based on the Peterloo massacre which took place in Manchester in 1819 in which fifteen people were killed and over 400 injured. The film premiered at the BFI London Film Festival in October 2018 and can be seen in US cinemas on April 5, courtesy of Amazon Studios.
'Under the Silver Lake' (April 2019, A24)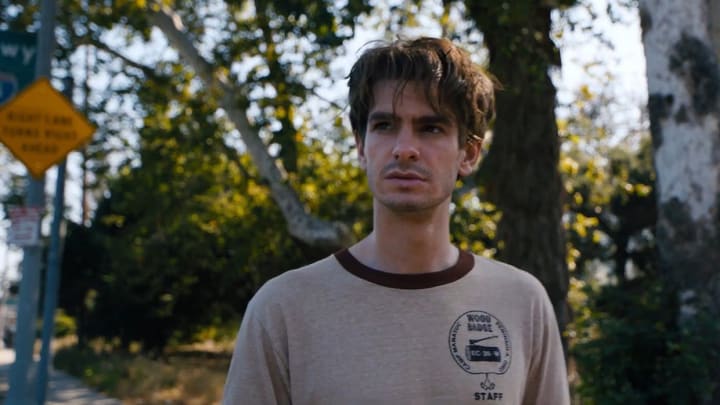 Andrew Garfield stars in this surreal drama film as Sam, a young man who becomes obsessed with a particular conspiracy theory after he meets his new neighbour and she then spontaneously moves out of her apartment overnight for an unknown reason. He is engrossed in a graphic novel entitled Under The Silver Lake which he believes is linked to real-life events, and this reinforces his beliefs and leads him to dig deeper into the conspiracy theory. The film had its first premiere at the Cannes Film Festival in May 2018 and is being released in the US on April 19.