15 90s Shows That Made Waking up Early on Saturdays Worth It
Because Saturday mornings in the 90s were everything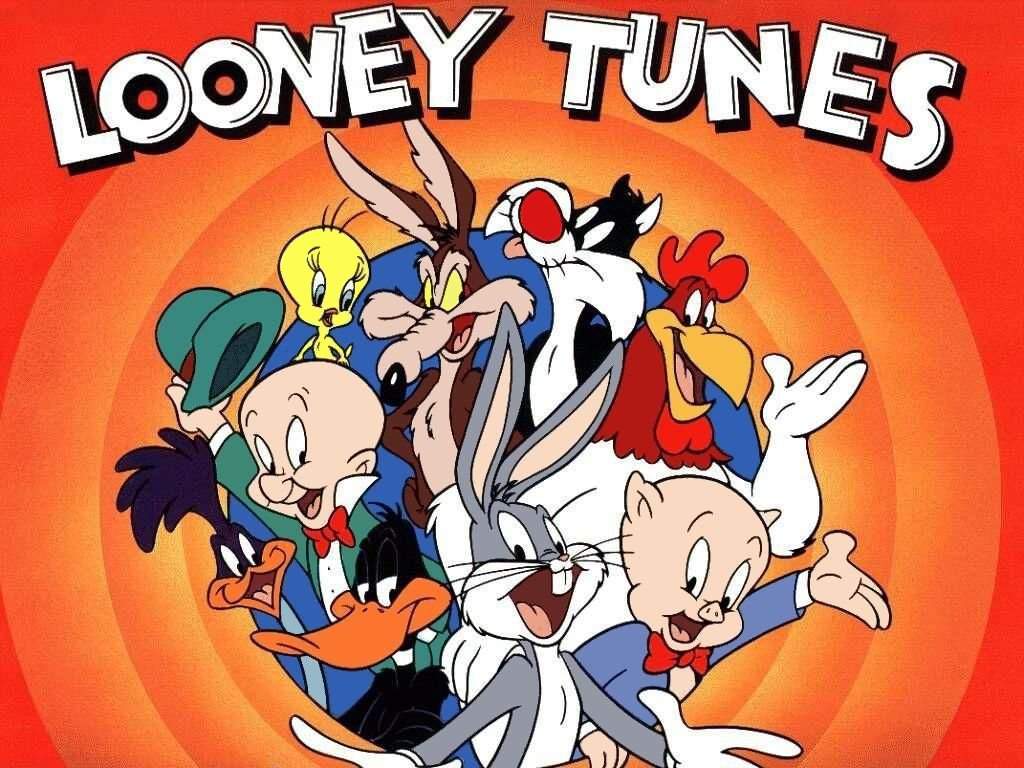 If you're a child of the 90s, such as myself, there's a lot of little things you probably remember about that decade that brings out all the nostalgic warm and fuzzy feelings.
For me, it's the smell of pogs (don't judge), a stellar pair of overalls, the fact that I just used the word 'stellar,' listening to my favourite music, which of course included boybands—hello, Backstreet Boys! But in addition to all that, there is another aspect from that beloved decade that remains a quintessential part of our childhood. Something that made waking up to the smell of Eggos and Toaster Strudel early in the morning worth it. Although many could argue that Eggos and Toaster Strudel were already plenty worth it.
But for the weekends that were a little harder to get up and out of bed, there was one incentive that did the trick: Saturday morning line-ups. I don't know about anyone else, but the risk of missing my favourite show always got me up on Saturdays. So, with that, here are 15 shows from the 90s that got our butts out of bed on Saturdays.
Animaniacs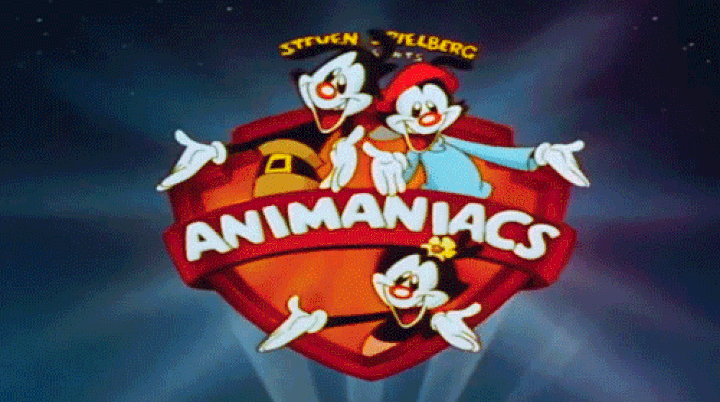 Produced by Steven Spielberg, this cartoon followed siblings, Yakko, Wakko, and Dot on their wacky, cooky and "zany" adventures. They were "zany to the max," but always got the job done.
Ready or Not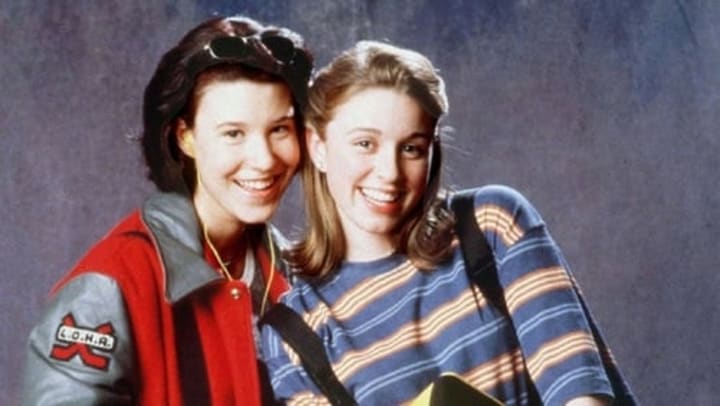 This Canadian original, that was later introduced to the US, followed all the ups and downs of teenage BFFs Amanda and Busy. Let's also never forget that it gave us an unforgettable performance of Ryan Gosling and his best eyebrow work.
Those eyebrows are a Canadian treasure.
City Guys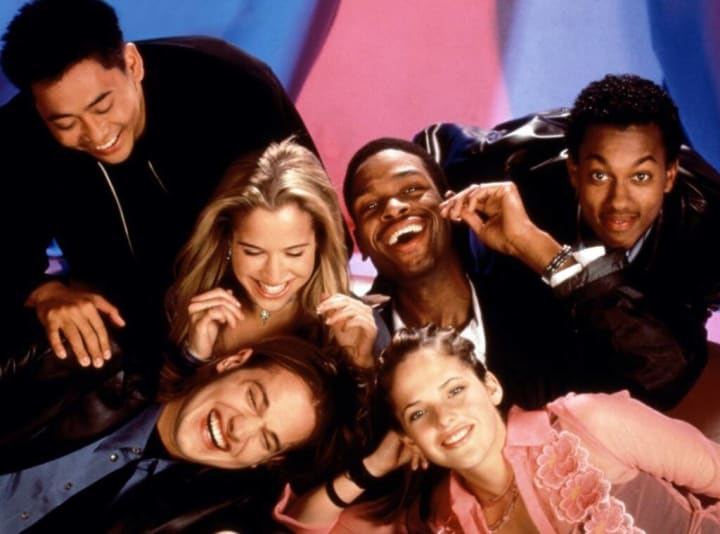 If you say you didn't try singing along to this theme song every time, you're lying.
Hang Time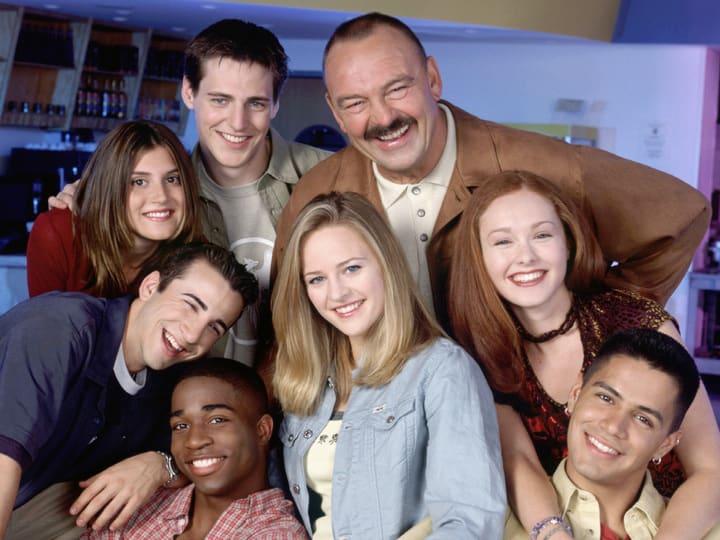 Even if you didn't like basketball, HT still managed to grab your attention every weekend. Not to mention it was ahead of their time in developing a female lead who wanted to play for the school's all boy team, and proving she had what it took.
Sabrina: The Animated Series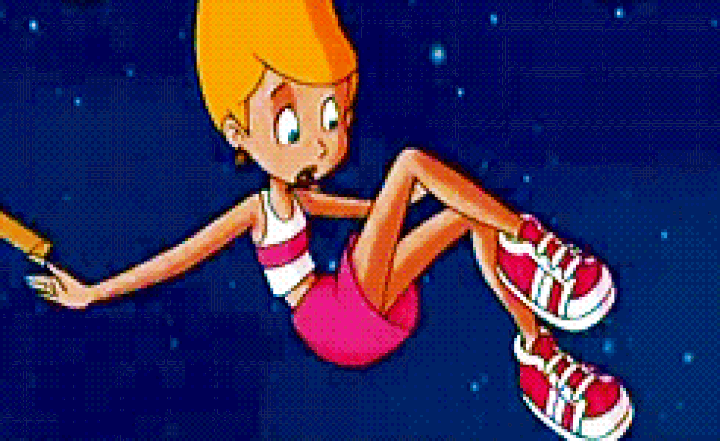 A prequal to the Sabrina the Teenage Witch, this animated series only lasted a year, but it was enough to become a favourite.
Clueless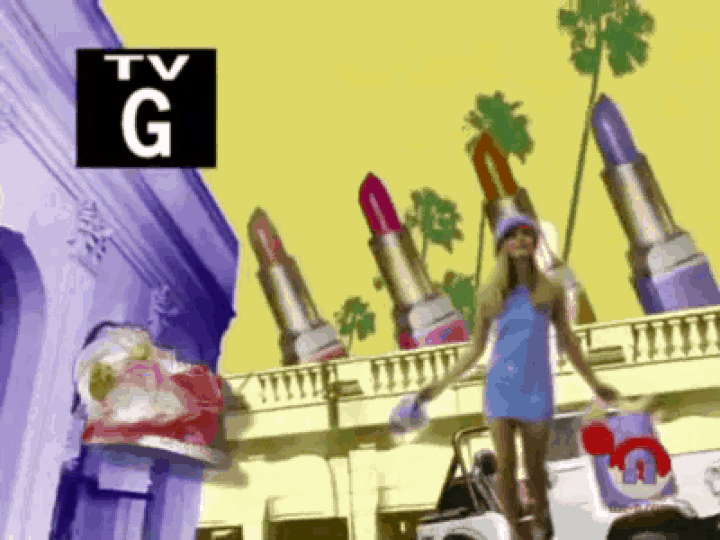 The only thing better than having a Clueless movie was having a series to watch every week.
Recess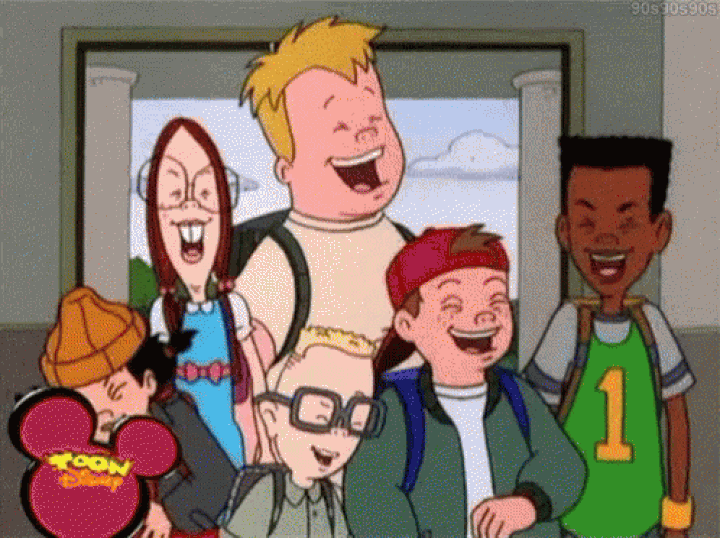 A One Saturday Morning favourite, Recess's six full seasons was well-earned and beloved to this day.
Teenage Mutant Ninja Turtles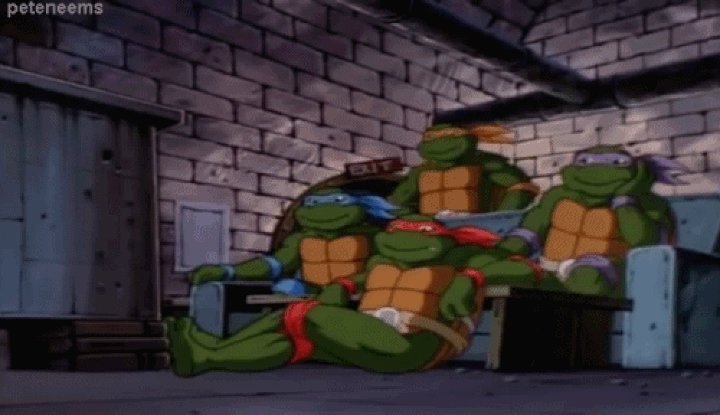 Beginning its run in 1987, Donatello, Michael Angelo, Leonardo and Raphael went on to fight crime and eat pizza for five full seasons, and the world was a better place.
Beetlejuice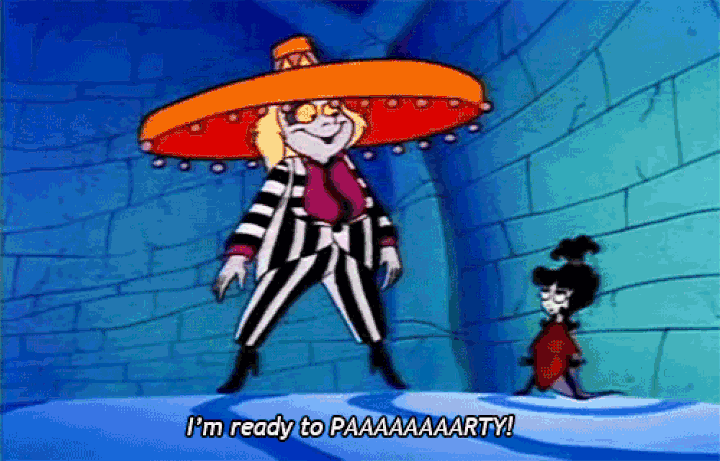 Developed after the film's success, Tim Burton brought Beetlejuice and Lydia's adventures to the small screen, thus bringing our legs running downstairs to catch it all.
Bobby's World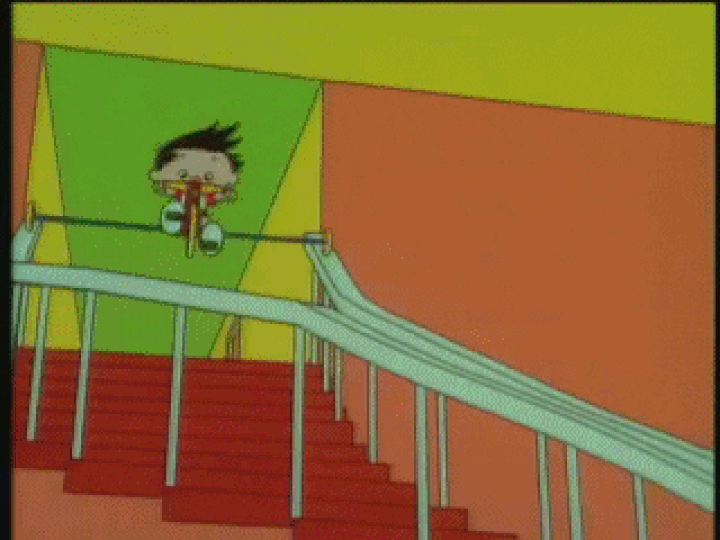 Voiced by the hilarious Howie Mandel, Bobby's World went on to have eight seasons, and 90s babies were all the better for it.
Gargoyles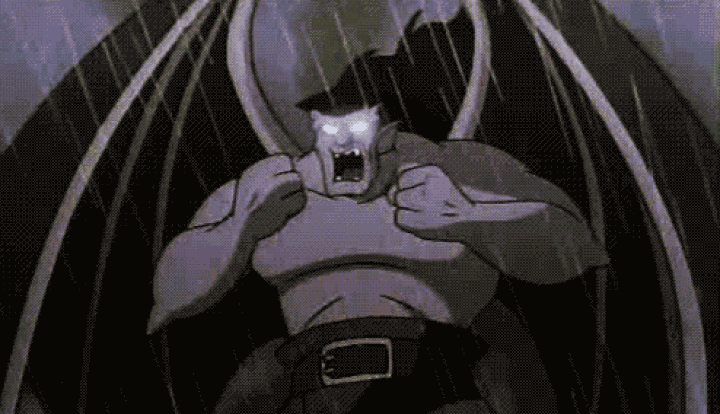 Also known as: The cartoon perfectly made for 90s goths, who also enjoyed a bit of animation early in the morning. It was so good!
The Weird Al Show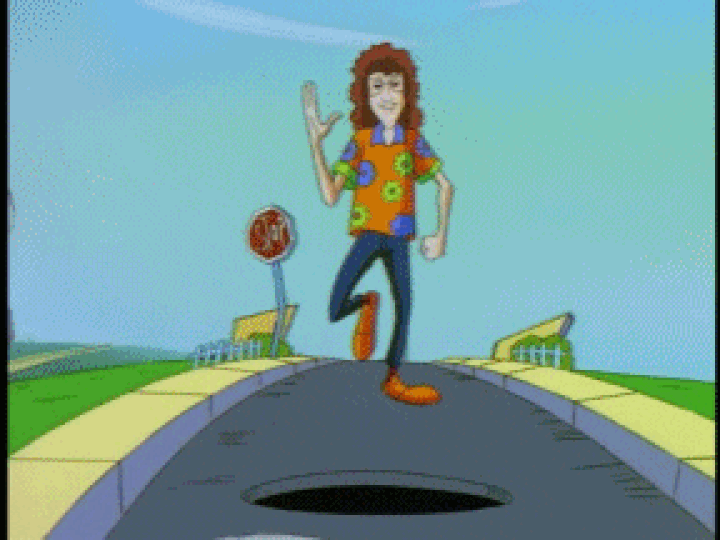 It may not have been a favourite, having barely made a full season in 1997, but Weird Al was/is/and always will be a 90s icon and favourite so it earns a spot, regardless. Plus, he had Hanson on the show, you guys. HANSON.
Tales from the Crypt Keeper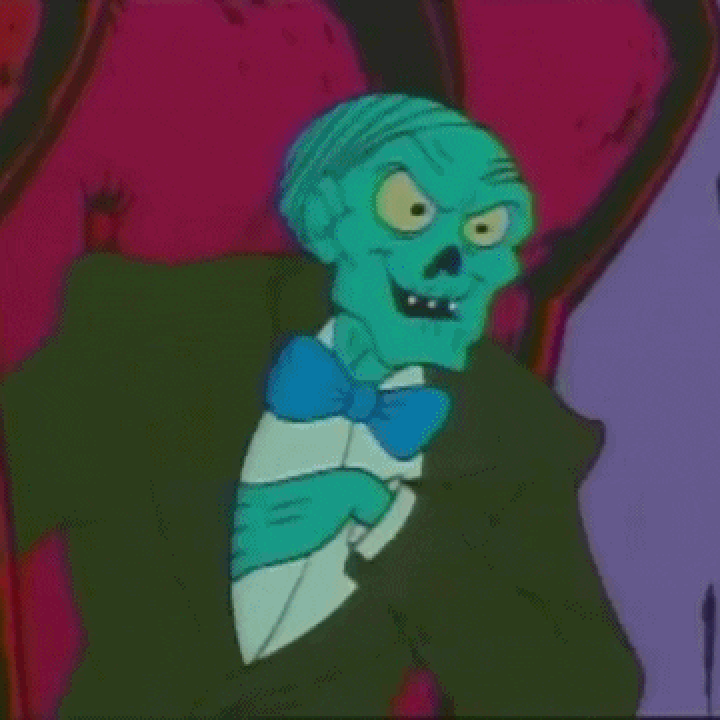 While the live version wasn't very kid friendly, this beloved cartoon version about a story-telling skeleton was a hit from 1993—1999... Today, it can represents all of us talking about college/university fees.
Saved By the Bell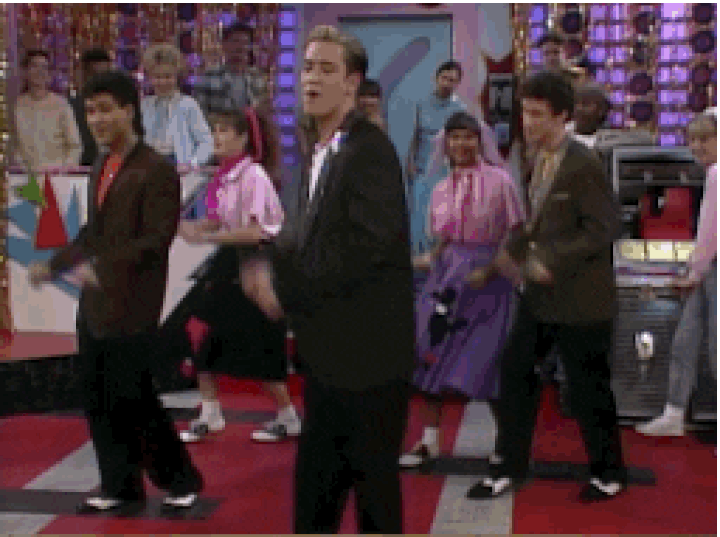 What can I say about SBTB… it was amazing, had a great cast, and Zack Morris was my first tv crush.
Malibu, CA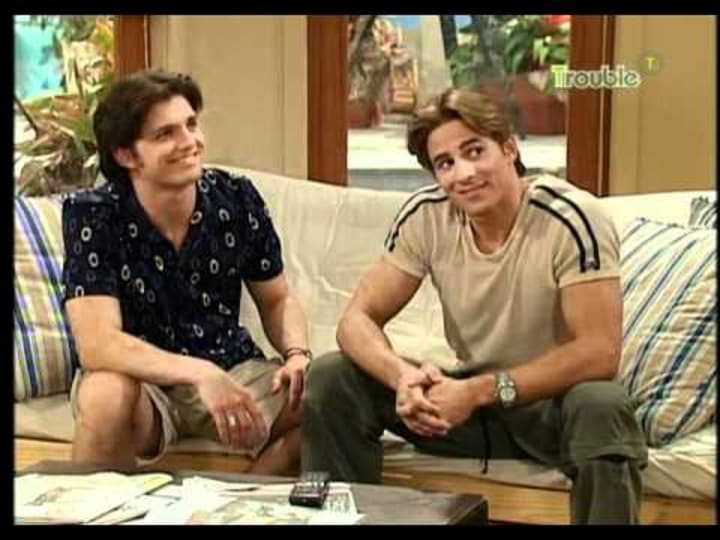 With a 1998—2000 run, Malibu, CA was exactly what you'd expect it to be. It followed the lives of twin teen brothers living that quintessential beach-side life with their father. Cue hijinks.
*Sigh* Yup, for 10 beautiful years, the 90s gave us the most entertaining Saturday mornings we would ever have, while watching television. Now if you'd excuse me, I'm just gonna watch an episode of Saved By the Bell and cry into a bowl of Count Chocula over my lost youth.