12 Indie Teen Movies that Are Perfect for a Girls' Night in
Planning that Friday night movie binge with your besties? Fancying something different to cheesy flicks like 'Wild Child' and 'The Girl Next Door'? You've come to the right place - here are 12 iconic teen movies produced by independent studios that will have you and your friends dying with laughter, grinning like idiots, and reaching for the tissues all at the same time.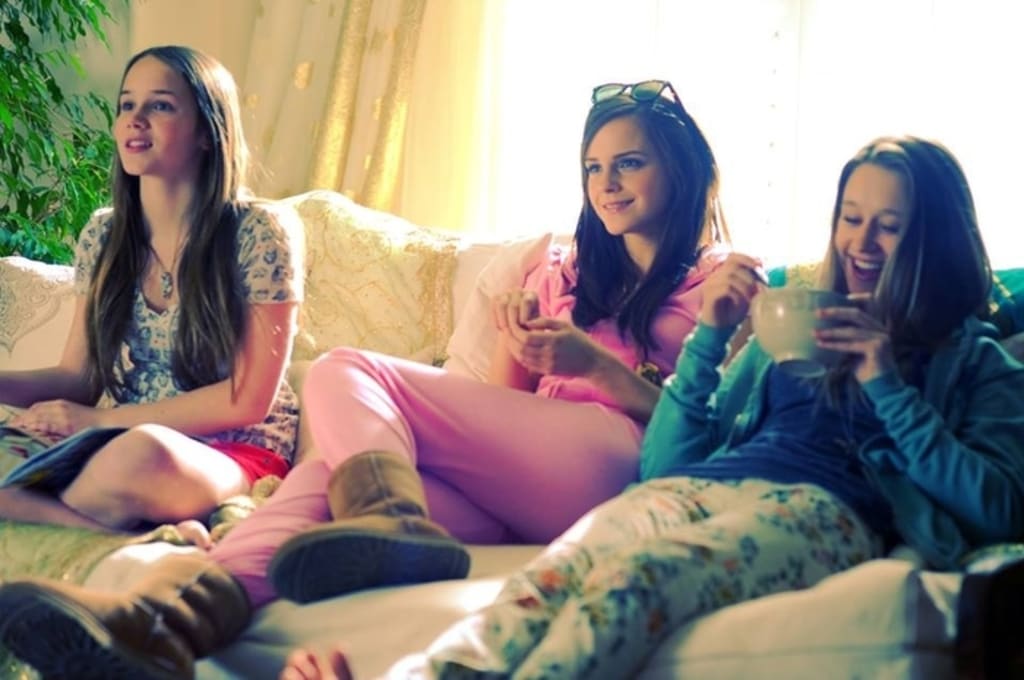 'The Breakfast Club' (1985)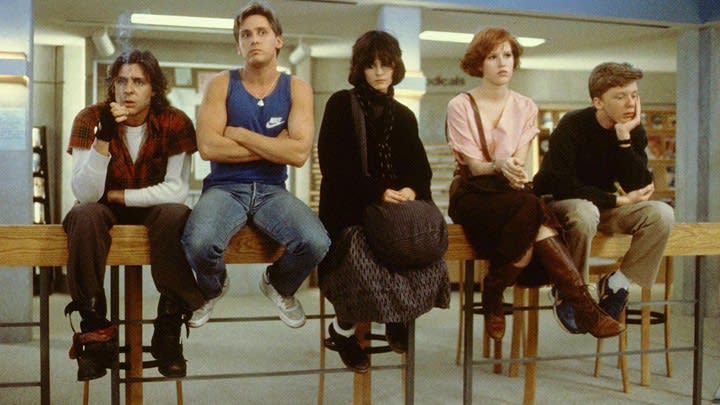 John Hughes's high school classic The Breakfast Club hugely influenced American teen movies and to this day it still manages to capture the hearts of those who watch it. Five characters who reflect each high-school stereotype—a brain, an athlete, a basket case, a princess, and a criminal—find themselves spending a day-long detention together on a Saturday, and as the day goes on they begin to learn more about each other and learn that there is more than meets the eye in regards to how they are labelled. The chemistry between these characters will take you on a journey that is funny, thought-provoking, and heart-wrenching, and this is what makes it a teen comedy drama that you and your girlfriends will never forget.
'Ghost World' (2001)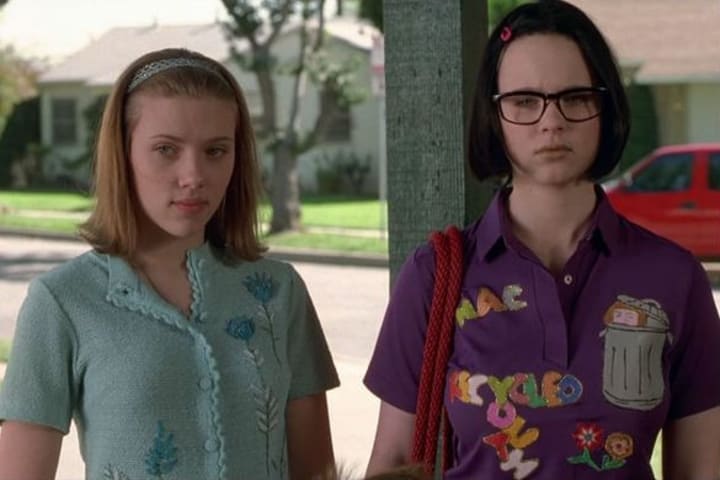 Ghost World is a quirky, light-humoured depiction of that awkward period which is the transition from teenager to adult (if you're currently going through this, you will be able to relate). It focuses on the struggles of two best friends who have just graduated from high school for the summer and are unsure what their next steps are in life. Rebecca (played by Scarlett Johansson) wants her and best friend Enid (Thora Birch) to get their own place together and finds herself a job. Enid, however, is in no rush to grow up and has other plans for the summer—she meets Seymour, a record collector more than twice her age, and they form a friendship which Rebecca sees as inappropriate due to their age difference. With its hilarious, deadpan humour and two highly relatable female characters, there is no reason why you shouldn't put Ghost World on your list for that girly night in.
'Adventureland' (2009)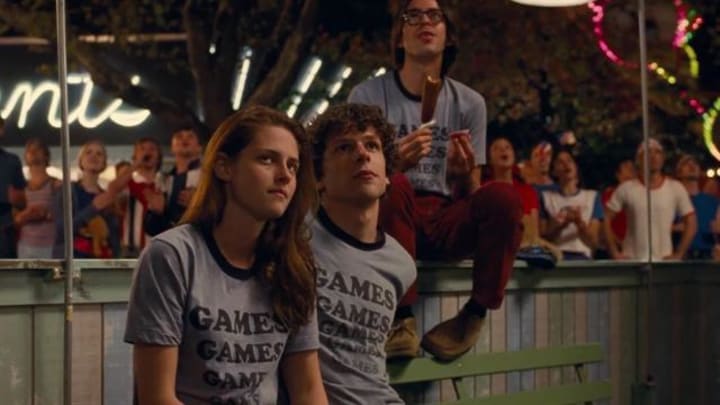 Like Ghost World, Adventureland is also about graduation and preparing for the future. It is 1987 and James (Jesse Eisenberg) has plans to party in Europe all summer after graduating from college. However, he is not able to afford his dream trip and so has no choice but to start working a soul-destroying minimum wage job at local theme park Adventureland as a games stall attendant. James's social ineptness and lack of sexual experience are brought to light when he meets and falls for Emily (Kristen Stewart), and this awkwardness makes for a lot of laughs in the film along with lines from characters such as miserable theme park manager Bobby (Bill Hader). With its brilliant 80s soundtrack, themes in friendship, self-discovery, and romance, this is a must-have for your Teen Movie Night list.
'But I'm A Cheerleader' (1999)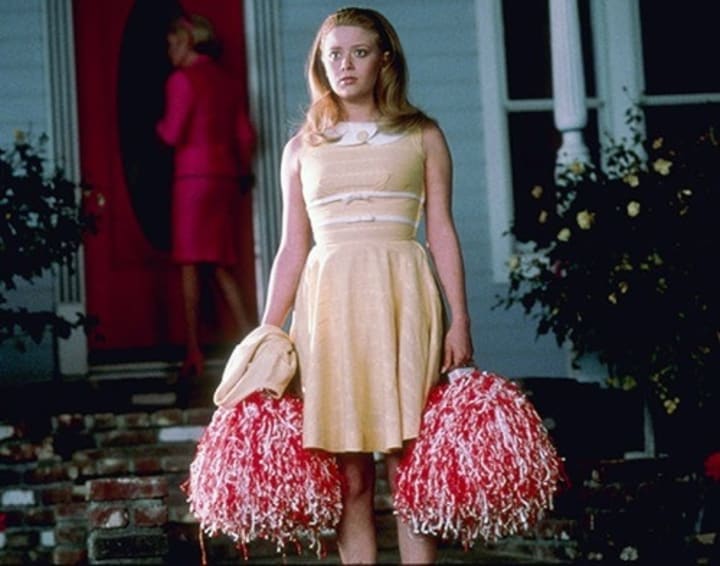 If you're looking for an honest, refreshing satirical comedy classic about being a young adult, you should definitely consider But I'm A Cheerleader. Natasha Lyonne plays innocent, slightly ditsy cheerleader Megan who is in denial about her homosexuality and when her old-fashioned family begin to suspect she's a lesbian, they intervene and send her to True Directions, a conversion camp. The camp follows a five-step programme to "cure" its campers of their homosexuality, and Megan meets and falls in love with Graham, another camper who is also a lesbian. This film is very funny and has a bubblegummy feel to it (might be something to do with all the pink), but it also proves itself to be more than just a girly rom-com with its interwoven dark sense of humour and mockery of conversion camps.
'The Bling Ring' (2013)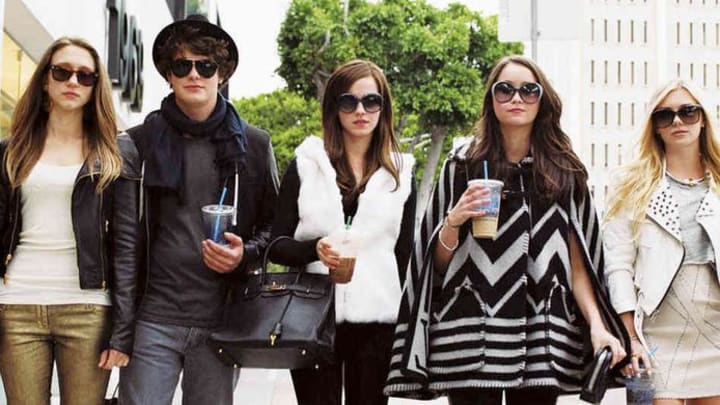 Based on a true story, Sofia Coppola's crime drama The Bling Ring follows five teenagers (Emma Roberts stars as Nicki) who have an unhealthy obsession with the lives of the rich and famous to the point they decide to commit a series of highly expensive celebrity home burglaries. With their successful robberies they begin to live out their wildest materialistic dreams, and you and your besties will find yourself being kept on the edge of your seat each time they commit a new crime—will they get caught this time? It's sassy, fast-paced, and if you decide to watch this with your friends, I can guarantee you will either want to go out partying at an elite club by the end of the film rather than staying in for the night, or go on a huge shopping spree.
'Juno' (2007)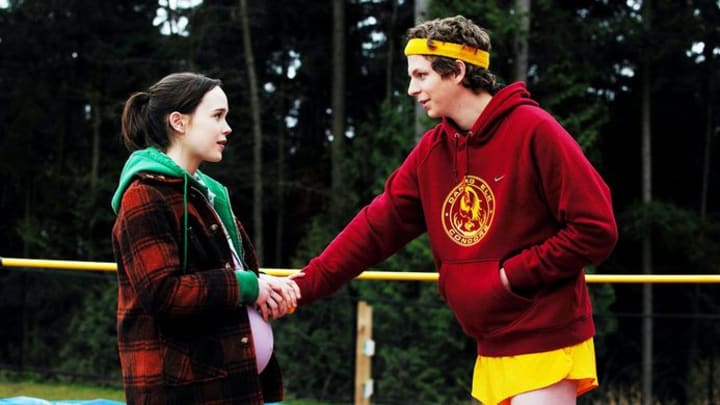 It's true—you can't make an "Indie Teen Film" list and not include Juno. It offers the viewer a unique insight into teenage pregnancy with its variety of personalities, its bright colours, and its cutesy, childlike stencil transitions between scenes. Atypical teenager Juno MacGuff (Ellen Page) falls pregnant after she loses her virginity to her socially awkward friend Pauly Bleaker, and decides that she is going to put the child up for adoption. She meets a couple who are interested in adopting as they are unable to conceive, but things do not sail as smoothly as first expected when she begins to become more involved in the couples' life. The script is highly entertaining with some very memorable quotes from the movie's protagonist, Juno, and all in all this is an incredibly heartwarming film which will have you and your gal pals shedding a tear or two by the end.
'The Perks Of Being A Wallflower' (2012)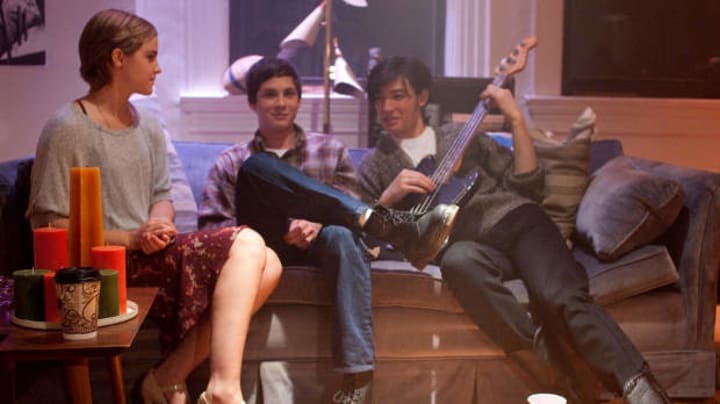 Based on the novel of the same name by Stephen Chbosky, The Perks Of Being A Wallflower is all about the journey of self-discovery, personal growth and finding the friends who will let you be yourself. The main focus, Charlie, is a 15-year-old who has returned to high school after being treated for clinical depression, and finds it hard to fit in with anyone. He then meets senior students Sam (Emma Watson) and Patrick (Ezra Miller), who welcome him into their friendship group. Charlie's life begins to change rapidly as he starts falling for Sam, but he is unable to express how he truly feels, causing problems for himself and the group. The film goes at a pace which makes it easy watching but also incorporates serious issues and sentimental moments, making it a highly enjoyable film for a Friday or Saturday night.
'Napoleon Dynamite' (2004)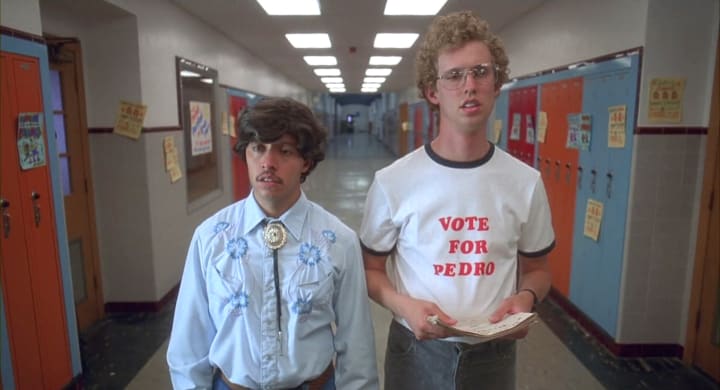 If you're looking for a film centred on what it's like to be an outcast in high school, Napoleon Dynamite has been a notable choice since its release. It's an unconventional, side-splitting comedy cult film which was shot on a tiny budget of $400,000 but has raked in over $46 million at the box office. It tells the story of Napoleon, a teenage boy with typical 'nerd' qualities who gets bullied throughout high school but then befriends a transfer student from Mexico and a shy girl who is also an outcast. It is famous for its revolutionary scene in which Napoleon dances to Jamiroquai in front of the whole school in order to help Pedro win a class election, and offers many other memorable moments which are bound to cause belly laughs throughout your living room.
'The Edge Of Seventeen' (2016)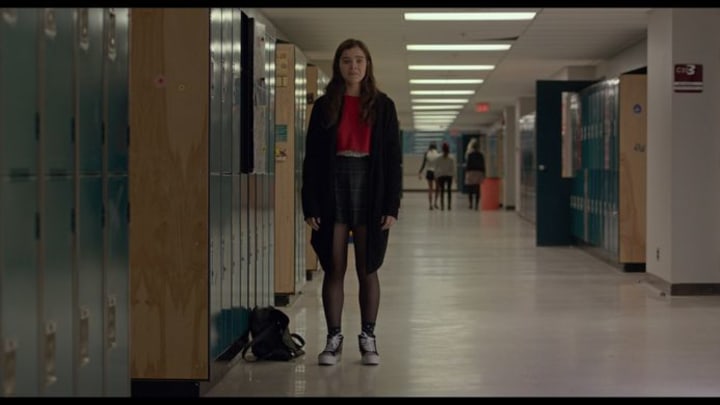 Have you ever felt like nothing is going right and it seems like the Universe is against you? Your best friend has started dating your brother, and the only person you can confide in now is your school teacher—if you and your friends can relate to any of these things, The Edge Of Seventeen is a perfect flick for a Friday night popcorn binge with the girls. Hailee Steinfeld plays Nadine, an intelligent, sarcastic, and atypical teen who is going through a crisis and discovering that nobody around her is who they seem. She feels like an outcast when the events listed above start happening to her, but then meets and forms a friendship with Erwin, a geeky film student, in the process. Honest, fun, and a must-watch for all indie teen film lovers.
'The Spectacular Now' (2013)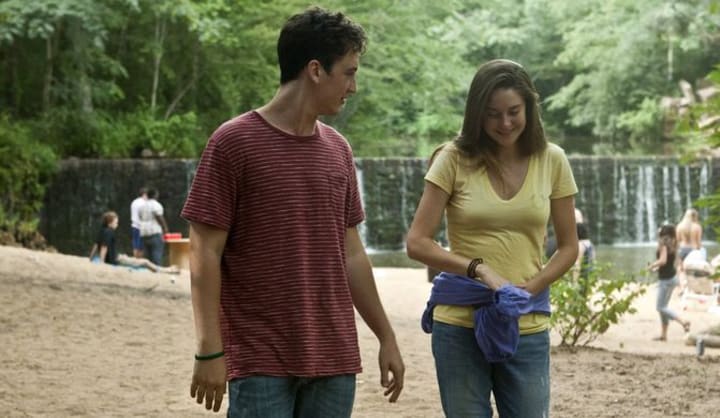 A feelgood indie with a conventional rom-com vibe to it, The Spectacular Now is bound to have your romance-loving girlfriends falling head over heels. Talented Miles Teller plays Sutter, a 17-year-old popular kid who is partying his youth away. After breaking up with his superficial girlfriend, he meets Aimee (Shailene Woodley) a shy but interesting character with whom he builds a connection. The two end up getting serious, but Sutter's live-for-the-moment way of life begins to cause problems for Sutter's future and threatens his relationship with Aimee. This film is all about finding the balance between living life to the fullest and recognising what is most important to you, and that is why it makes for a great Saturday night chick flick.
'Welcome to the Dollhouse' (1995)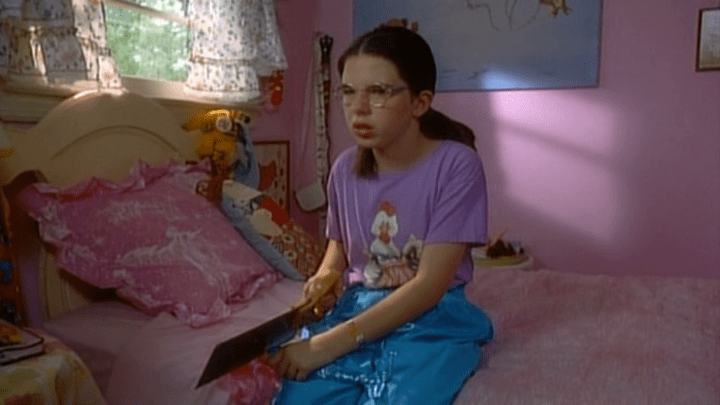 If you're in the mood for a black comedy centred around teenage life, Todd Solondz's Welcome To The Dollhouse is a good choice. In this gritty portrayal of the realities of high school, 13-year-old Dawn Wiener is an introvert who is bullied and put down by her parents who favour her younger sister. Dawn has an unhealthy crush on Steve, an aspiring rock musician who joins her brother's band, and pursues her infatuation by piling on make-up and dressing in revealing clothes when Steve arrives at her parents' 20th wedding anniversary. This plan backfires, but Dawn still has a romantic connection with one of her bullies, Brandon, to fall back on. If you like the sound of this indie classic, ditch the sugar-coated rom-coms for the night and indulge in this brutally honest depiction of what it's like to be an unpopular teenager in America.
'Submarine' (2010)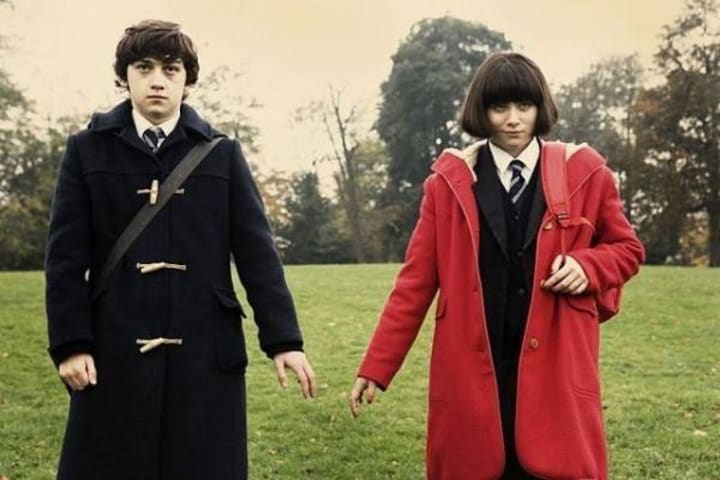 It's always refreshing when a film comes along in which we are told exactly the thoughts that are going through the mind of the protagonist. This is what happens in Submarine; 15-year-old Oliver Tate narrates his thoughts over the events of his life in this darkly comic indie, and they are perfectly relatable if you've ever felt like an observer who seems to know more about those around you than they know about themselves. Quiet Oliver falls for popular classmate Jordana as he is intrigued by her cheeky and fearless nature, and an exciting, child-like chemistry forms between them. This thought-provoking film which includes Alex Turner (Arctic Monkeys)'s songs for its soundtrack is a must-see if you fancy a witty, deadpan British indie comedy on your girls' night in.