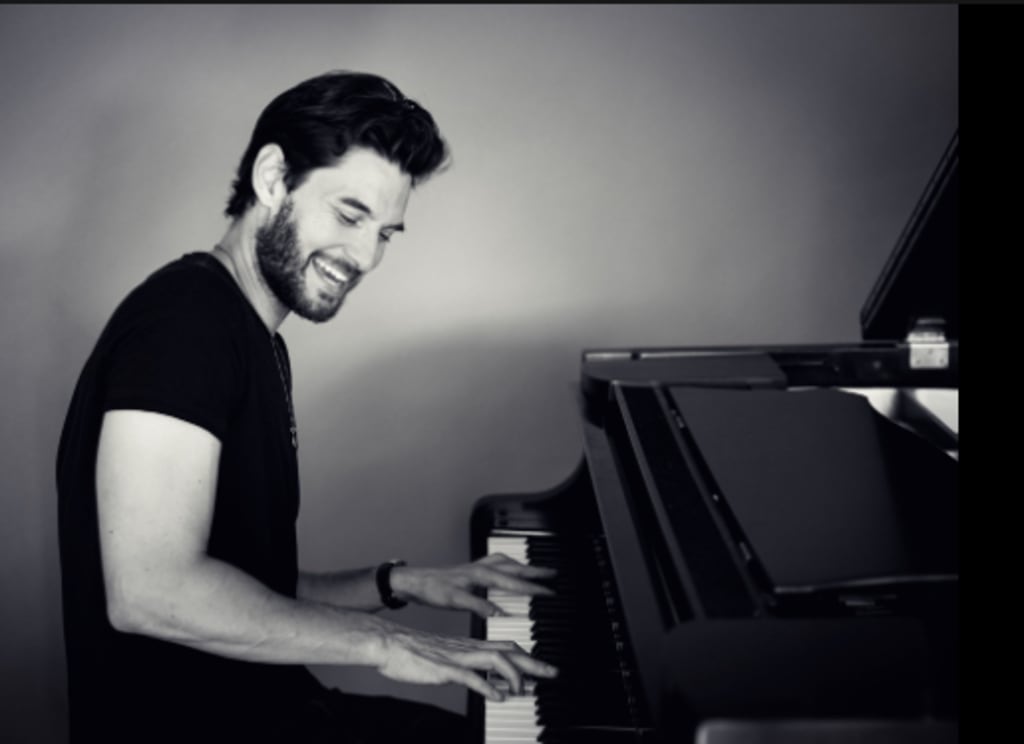 If I was asked to describe or define the ideal man - a man who exudes the perfect amount of softness and ruggedness. Someone who is all the wonderfulness of masculinity and femininity all wrapped into one lovely human being, like a delicious burrito with all my favourite ingredients... I mean, I've never been asked this, but if I were, I would simply put together a whole PowerPoint presentation on London-born actor, Ben Barnes and with each slide, I'd basically morph into that Leonardo DiCaprio meme. You know the one, from Once Upon a Time in Hollywood, where he points to the TV? Yeah, that would be me in a heartbeat because, when it comes to high expectations of men, Ben has been raising those standards since 2008.
I'm sure I'm not alone in saying that when The Chronicles of Narnia: Prince Caspian was released, I was completely enamoured by the dark-eyed prince with flowy dark hair and a warm smile. Move over all other Disney prince crushes (apologies to Prince Eric) because Prince Caspian was the one for 18-year-old me. And that was just from the trailer cause then I actually saw the movie and witnessed all of his charm, struggles, and softness and completely fell for not just Caspian but also this Ben Barnes guy I hadn't seen before. Which, of course, naturally resulted in me doing what was meant to be done upon finding a new beloved actor: I deep-dove into his filmography and watched every movie I could find, that he had been in. We've all done it, don't lie.
From then on, Ben Barnes remained on so many of our radars. Leaving us to keep up with his work, with each new role reigniting and elevating our love for him and his work. And now that he's finally become a recording artist currently touring across Europe and gracing live audiences with his beautiful voice, new Ben Barnes content is endless.
There's no denying that Ben has stolen our hearts through the years. With one look at, not just his work as an actor and singer but also at how kind, giving, accepting, and lovely of a human being he is with friends, castmates, and fans, it's no wonder why the Londoner with a heart of gold is one of our favourite people.
So with that, let's run down just some of our favourite Ben Barnes moments that had us swooning and swept off our feet.
A Poem for 2 Million
Just like when he reached one million followers on Instagram, Ben put together, recited and uploaded a lovely little poem to thank everyone for supporting him throughout his adventures. Delivering a message of kindness and positivity, it was the perfect post to open the app to.
When Ben Brought His Dad Up on Stage
No caption is needed. Just an endless string of the emoji with the hearts dancing around the head and the teary-eyed smiling one.
Food 101
In this video for Harper's Bazaar, fans are treated to an in-depth interview concerning the important topic of, what Ben enjoys eating. It's a fun interview with a coffee recipe I now find myself needing to try ASAP. (hello macadamia milk, I didn't know you existed!)
Advertising at its Finest
Want to see all the ads? No problem, here's the LINK
Then vs. Now
In what is possibly one of the cutest then vs. now posts, Ben shared his love of motorbikes to help celebrate and thank fans for their birthday messages.
*That* Scene
There are zero virtuous thoughts, at the moment.
Always Weak For a Good Villain
Okay sure, General Kirigan is a villain but has it ever occured to everyone that maybe he just needs a hug?
Soft *TM*
This is just so gentle and soft and very definitive of the relationship amongst this cast.
This...
I'll be real with you, I haven't watched The Punisher but this alone can easily change that.
Oh No...Oopsie Daisy *shrugs*
His snarkiness is everything.
Just a Dork at Heart
One of the best things about a favourite villain is discovering how goofy the actor who plays them, actually is on set.
Reader insights
Be the first to share your insights about this piece.
Add your insights