10 Movie Stars Who Started in Television
From the Living Room to the Cinema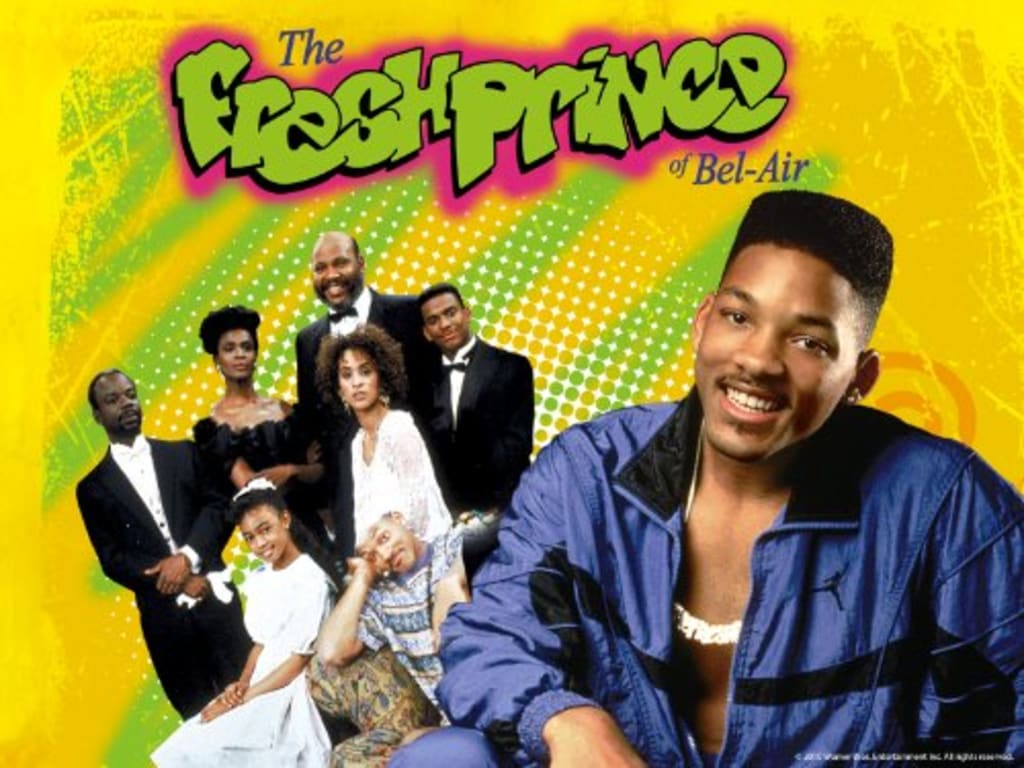 1. Robin Williams—'Mork and Mindy'
Robin Williams's breakout roll was on the ABC show, Mork and Mindy. The show was a spin off from the show Happy Days where the character of Mork made his first public appearance. The writers created Mork to be a new adversary to Fonzie and was so popular that they decided to create a sitcom around Mork the alien, his experiences on earth, and what he learned about humans. After having his genius on television every week, it is no surprise that Williams quickly made the transition to the big screen. His first movie was in 1980 when he starred in a live action film about the cartoon character, Popeye. Though the movie was not a financial success, this role lead to future opportunities, many of which lead Robin to win countless awards.
2. Michael J Fox—'Family Ties'
Michael J Fox began his acting career in Canada with the lead on a TV series called Leo and Me when when he was 15 years old. When he was 18, he moved to Los Angeles to further his acting career. Though he acted in a few movies, it wasn't until he landed the sitcom Family Ties that he got his big break. If it had not been for Matthew Broderick backing out of the role, Fox would have never become Alex P Keaton. With Fox's trademark timing and delivery, his character soon become one of the anchors of the show.
Family Ties was one of the hottest shows of its time, running for seven years and winning many awards. While still working on the sitcom, Fox began filming his most famous role, Marty McFly in Back to the Future. The movie was quickly made into a trilogy and it gave Michael international standing as a household name.
In 1991, he was diagnosed with Parkinson's disease. Since his diagnosis, Michael has done much for raising awareness and finances to fight this disease. Although he is semi-retired, he has continued to take on a number of television roles to much acclaim. Though it is horrible to see his illness slowly winning control, it is wonderful to see him use his life to create honest, unapologetic, and unexpected characters, and making differently-abled people more visible in the media.
3. Christopher Lloyd—'Taxi'
Before becoming known as Michael J Fox's Back to the Future partner, Christopher Lloyd was a skilled, lifelong actor. He began his career in the theatre, performing in over a dozen plays that were produced for both on and off Broadway. His first film credit came from playing a patient in the film, One Flew Over the Cuckoo's Nest, but it wasn't until his role as cab driver "Reverend" Jim Ignatowski on the comedy Taxi that he came to the public's attention.
Fans of Taxi remember his persona as a lovable but off-beat, ex hippie. Lloyd won two Emmy Awards for Supporting Actor because of his time on the comedy series. Though the show was cancelled by ABC after four years on television, NBS stepped in and gave audiences two more years with their favorite characters.
By the summer of 1985, Lloyd would be forever known as the eccentric scientist, Doc Brown. He continued working on stage as well as the small and silver screens. In October of 2015, he and Michael J Fox had a reunion on the Jimmy Kimmel show to celebrate the anniversary of the movie that made them famous.
4. Will Smith—'Fresh Prince of Bel Air'
Young Will Smith was first recognized as a rapper with the moniker, The Fresh Prince. In 1990, his profile rose significantly when he starred in the NBC sitcom, The Fresh Prince of Bel Air. The show ran for six years, opening with the catchy theme song that was performed by Smith.
Will had a goal, he wanted to become a major movie star and by 1995 he had already appeared in two movies. His second film was the action comedy in which he co-starred with Martin Lawrence. He was a star on the rise and would perform in some of the most successful and/or interesting films of their times seamlessly moving between rom-coms, drama, action, and more. Some of his best known films are: the Men in Black franchise, I, Robot, The Pursuit of Happyness, Ali, Hitch, Seven Pounds, etc.
5. Ted Danson—'Cheers'
Ted Danson has been acting his entire working life. He began on soap operas like Somerset and The Doctors but also kept himself busy with as many commercials and TV guest spots as he could get his hands on. Finally, in 1982, Danson landed the role that would change his life. He became Sam Malone, the owner and head bartender of Cheers in Boston on a show by the same name.
Cheers centered around a lovable gang of patrons and staff that would keep the jokes (and beer) flowing freely. When the bar closed in May 1993, over 75 million viewers tuned in to watch the finale. It was the second most viewed series end in television history. It was widely acclaimed and has won Golden Globes, Emmys, and other awards over the years.
Danson had done some film work before Cheers but his breakout movie was Three Men and a Baby in 1997 where he starred along Tom Selleck and Steve Guttenburg. The film was so successful that they created a sequel a few years later, Three Men and a Little Lady. Ted has continued to pull rolls in different TV series and in movies, but he has also taken on an important roll as a social activist.
6. Shelley Long—'Cheers'
Shelley Long started in Chicago's famous Second City and quickly became known as an actress, writer, and producer. She began working in various commercials (most for personal care products) but she also worked on some TV shows and had a few film roles. Her career really began to grow when she guest starred on the popular show, the Love Boat, and when she co-starred with Michael Keaton and Henry Winkler in the movie Night Shift in 1982. Although she was doing well for herself, it was her role as Diane Chambers on Cheers that caused the American public to welcome her into their homes. The scrappy, effervescent waitress caught everyone's attention and though she did not stay to the end of the series, she was an important part of making the show a hit.
During her time on Cheers, she also acted in a number of movies like The Money Pit with Tom Hanks, Outrageous Fortune with Bette Midler and Peter Coyote, and Hello Again with Corbin Bernsen. After her exit, she made the mini series The Voices Within and returned to film with Don't Tell Her It's Me.
7. John Goodman—'Roseanne'
After receiving a football scholorship for Missouri State University, he went on to gain his Bacholor of Fine Arts. His football career came to an end after an injury left him sidelined. After moving to New York, Goodman took jobs in voice work, commercials, plays, dinner theatre, and film work. He was in the midst of stage work when the Coen Brothers booked him for their first film together, Raising Arizona. (The trio would go on to create several films together.)
Even though he was booking work, he was finding it difficult to find his fans, but everything turned around when he became the TV husband to Roseanne Barr on her self named sitcom. It was a breakout roll. The show originally ran for nine years and a reunion show has recently aired its first season. By the time the show ended in 1997, John had become one of the most beloved character actors in the world.
8. Jason Priestly—'Beverley Hills 90210'
Priestly started in show business with work in commercials and bit parts on TV shows. He was briefly on the last episodes on 21 Jump Street and he had small roles on Air Wolf and the short lived sitcom, Sister Kate. In 1990, his world was turned upside down when he was cast as Brandon Walsh on the wildly popular 90210. Riding the wave of public approval, Jason took part in shows like Tru Calling and What I Like About You.
Throughout the years, Priestly has been about to work, not just as an actor, but as a director and producer, as well. One of the great films that he has worked on was the epic Western, Tombstone, where he played the role of Tombstone. With so much career ahead of him, Jason will no doubt surprise us with more fan pleasing rolls.
9. Matt LeBlanc—'Friends'
Matt LeBlanc moved to New York City at the age of 17 and landed a commercial for Heinz Ketchup in 1987. He quickly moved on to a short lived part on an unsuccessful TV drama before Fox gave him a recurring roll on Married with Children where he was Kelly Bundy's boyfriend. Unfortunately, bad luck struck again when FOX cast LeBlanc in a Married with Children spinoff when the show was not signed for another season. He started featuring in a number of music videos to make ends meat.
After going through a rough spell that left the actor penniless and near desperation, he created the fan favorite character of Joey Tribbiani from the NBC powerhouse Friends. This iconic show graced the small screen for a decade before coming to an end. Proving just how beloved Joey true was, his character received its own spin off though the show only lasted two years. Matt was not only working on television during his Friends years, he also made six movies in his off months. He was even a supporting role in both Charlie's Angels movies.
After the end of the sitcom, Joey, Matt chose to take five years off. He can now be seen in CBS' Man with a Plan.
10. Danny DeVito—'Taxi'
In 1966, Danny DeVito graduated from the American Academy of Dramatic Arts on Madison Avenue in New York. His early career was spent in the theatre, but in 1975 he got his first film experience. He landed the role of Martini in One Flew Over the Cuckoo's Nest.
After years of paying his dues, the time came when he was cast into his name making roll on the ABC hit comedy Taxi. He was cast as the no nonsense dispatcher Louis DePalmer. When Taxi closed up shop in 1983, Danny gained his momentum with rolls in modern classics like Terms of Endearment, Romancing the Stone, The Jewel of the Nile, Matilda, etc. His credits span all genres and include acting, directing, and producing rolls. He continues his work to this day, with no signs of stopping.